Hand Tools Archive
Subject:
Magical dovetail markers
Derek Cohen (in Perth, Australia)
Make a set of the Magical Dovetail Markers for yourself, or as Christmas presents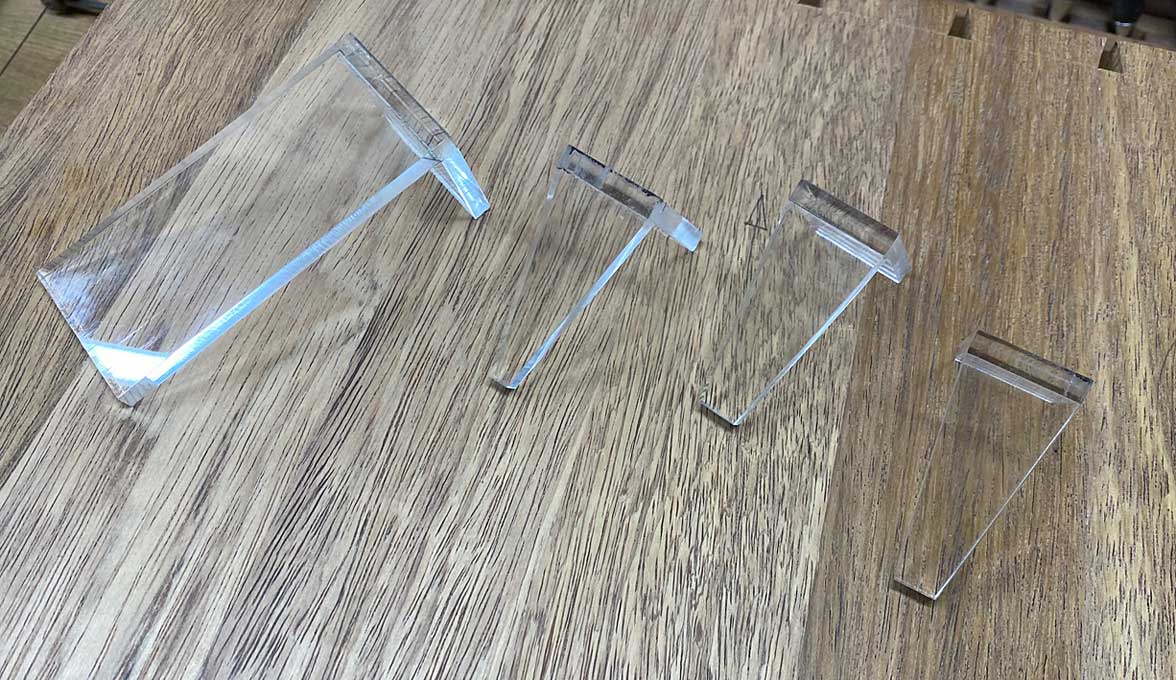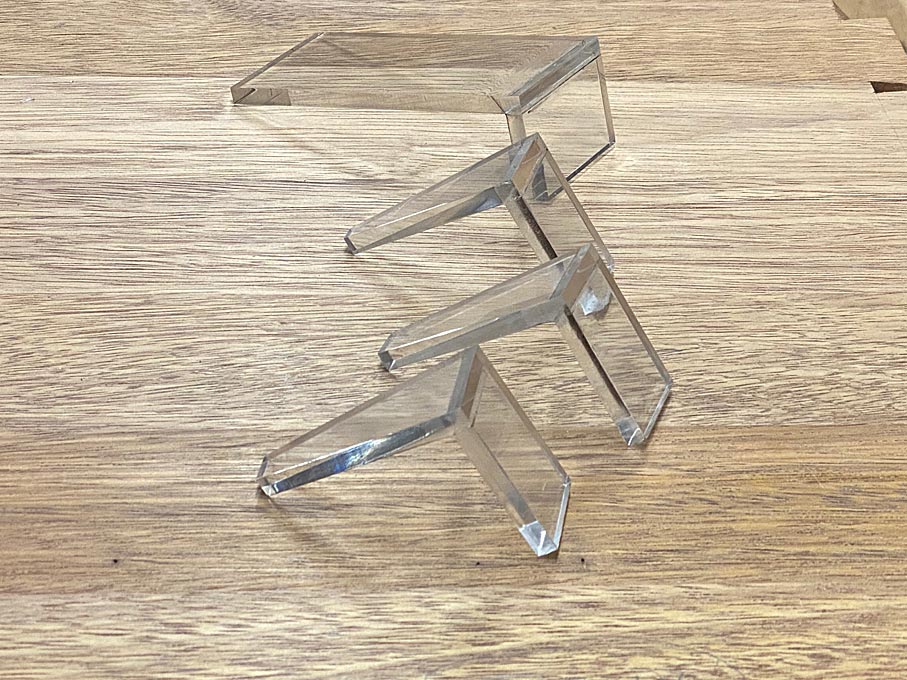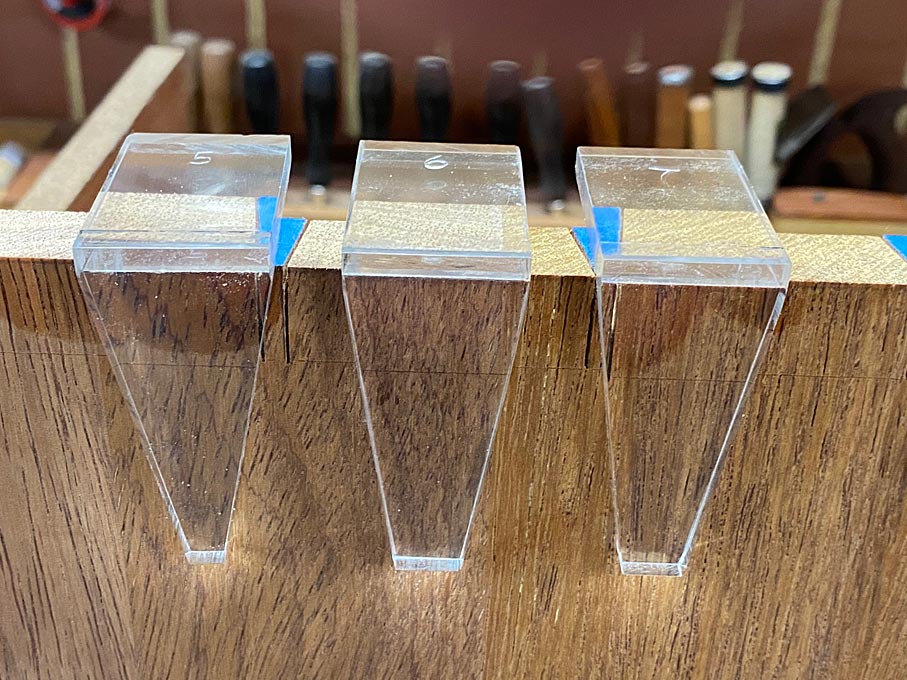 These dovetail markers are rather fun. Also very practical. For some time I've been wanting to make a few see-through markers as they obscure less, and make it a little easier to see where your lines are going.
These are made of 1/4"-thick Lexan, which is a polycarbonate resin sheet.
Details of building the markers on my website (too many photos to post here) ...
http://www.inthewoodshop.com/ShopMadeTools/MagicDovetailMarkers.html
Regards from Perth
Derek

Messages In This Thread