Hand Tools Archive
Subject:
Re: I've asked this before but.....photos
Derek Cohen (in Perth, Australia)
Derek,
I have postimage too, but don't see how it can combine photos into one multiple photo image?
Ken, all you do is copy and paste. Here is a screen shot from Postimage ..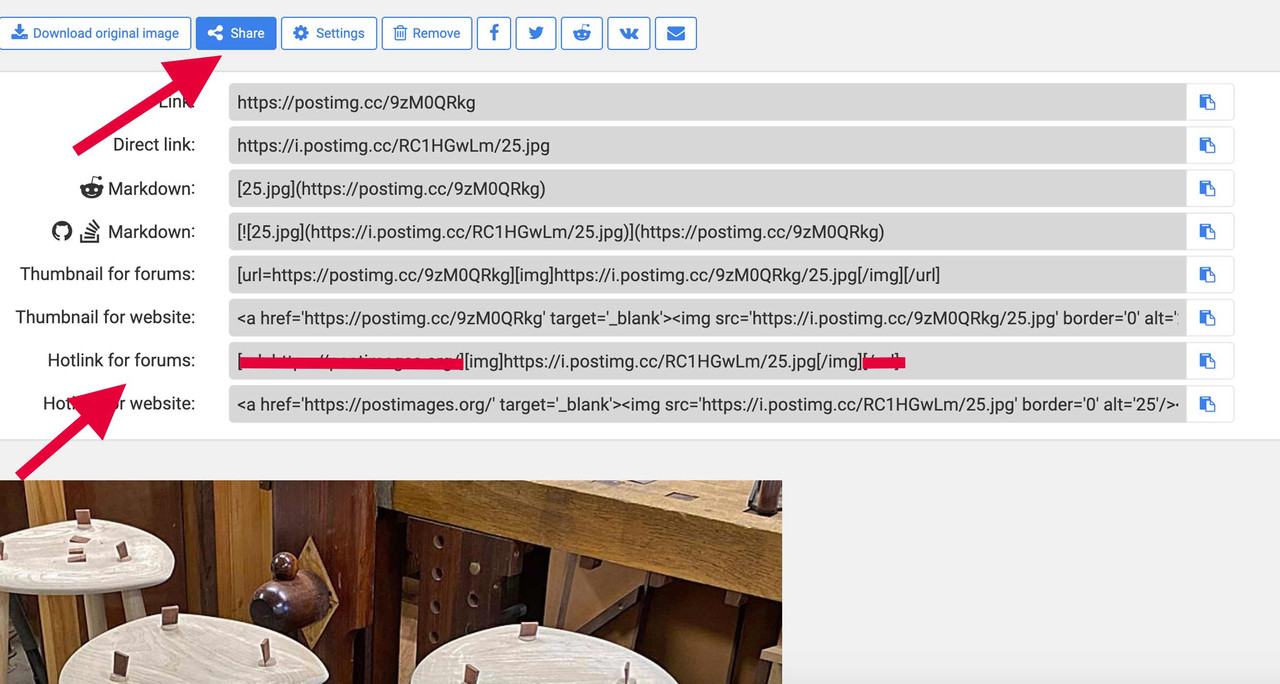 The red arrows show where to go, and the red line shows what to delete.
Simply copy and paste as many lines of code as you want (each line is a photo)
Regards from Perth
Derek