Hand Tools Archive
Subject:
Re: what chisel shape would you choose..
Derek Cohen (in Perth, Australia)
David, in a wide chisel, I want the back to be flat since it is likely to be used against a guide or need to be directional ...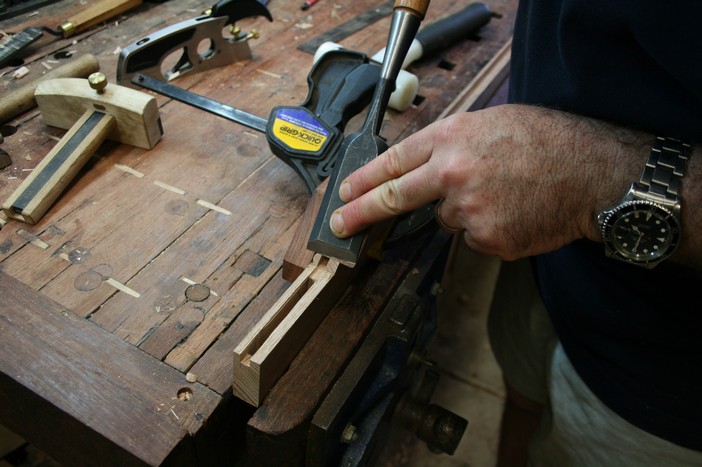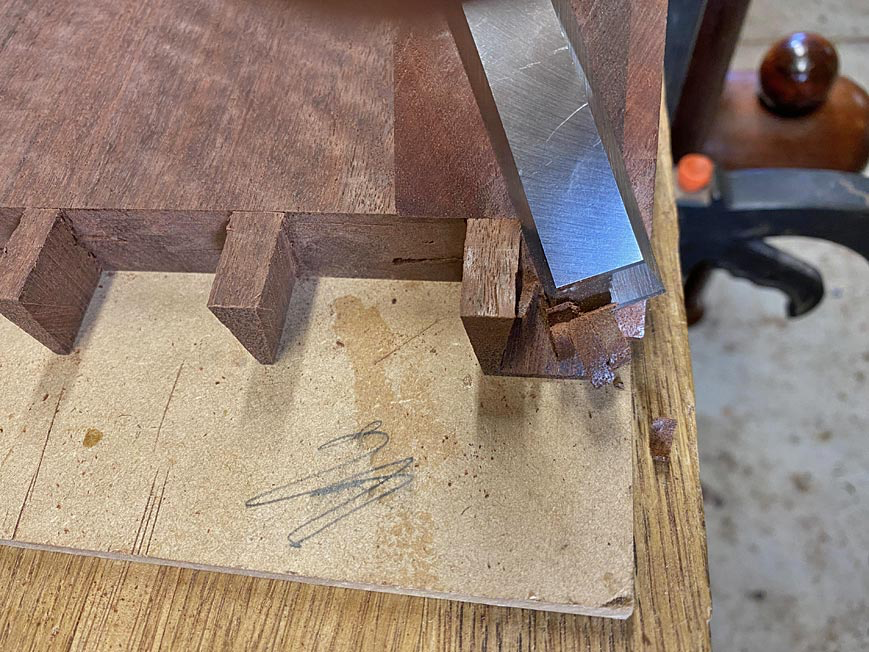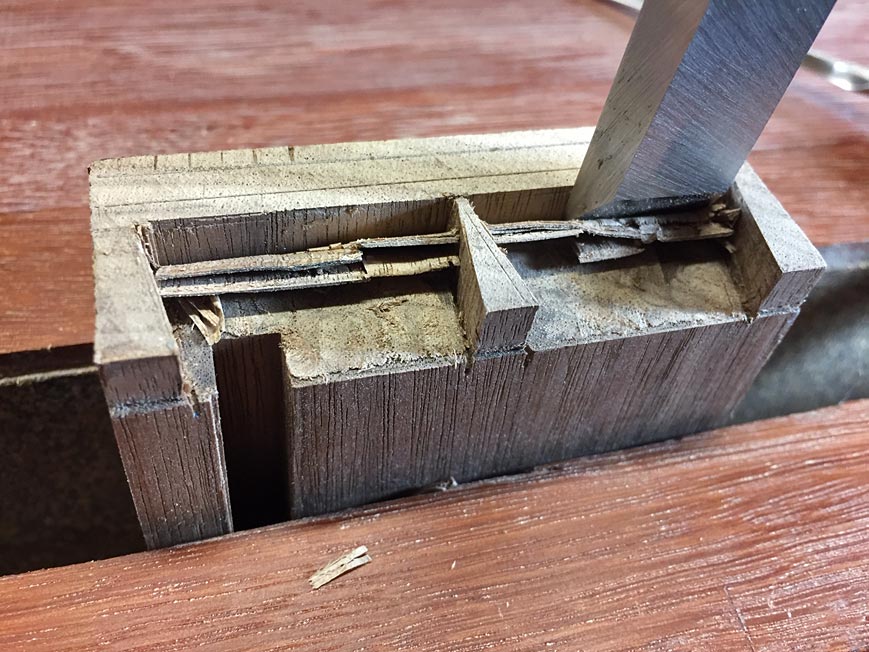 It is not critical that the sides are parallel, but some cuts will benefit from being able to be guided by the sides.
More important is the flat back. As Tom mentioned, Japanese slicks have a slight offset to the handle. This is not enough to be noticed when pushing the chisel (does not alter the vector), but it lifts the knuckles/handle off the bench or work piece.
Regards from Perth
Derek