Hand Tools Archive
Subject:
Holding and carving stool seats
Derek Cohen (in Perth, Australia)
I was carving stool seats today and wondered how others held such awkward shapes.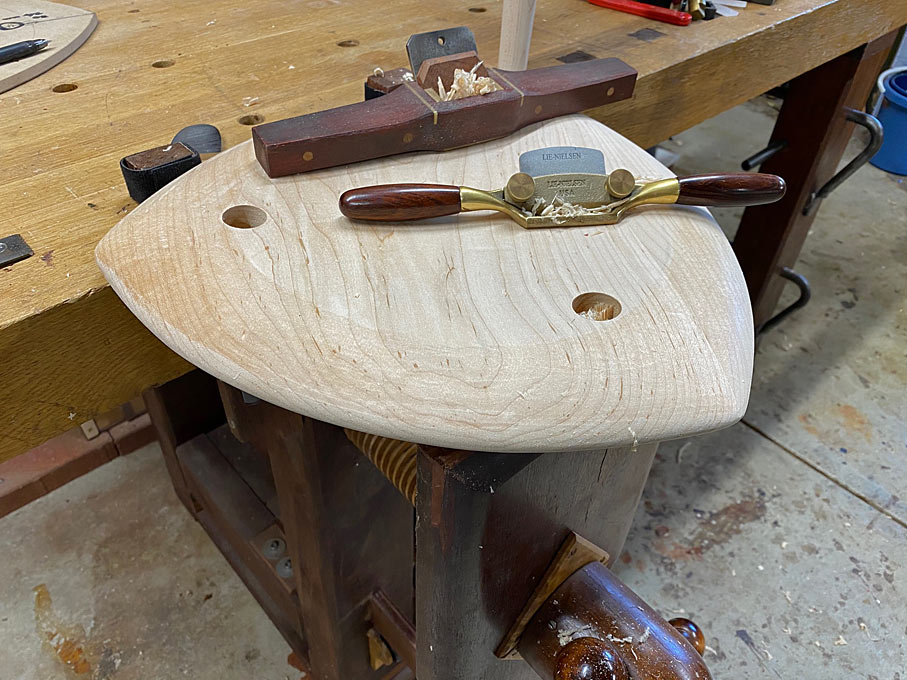 What I have done here is use the leg vise and two bench dogs ...
There is a mortice in the chop of the leg vise for a Veritas spring-loaded brass dog. This is too short to work here. So I used a socket (from a socket wrench set).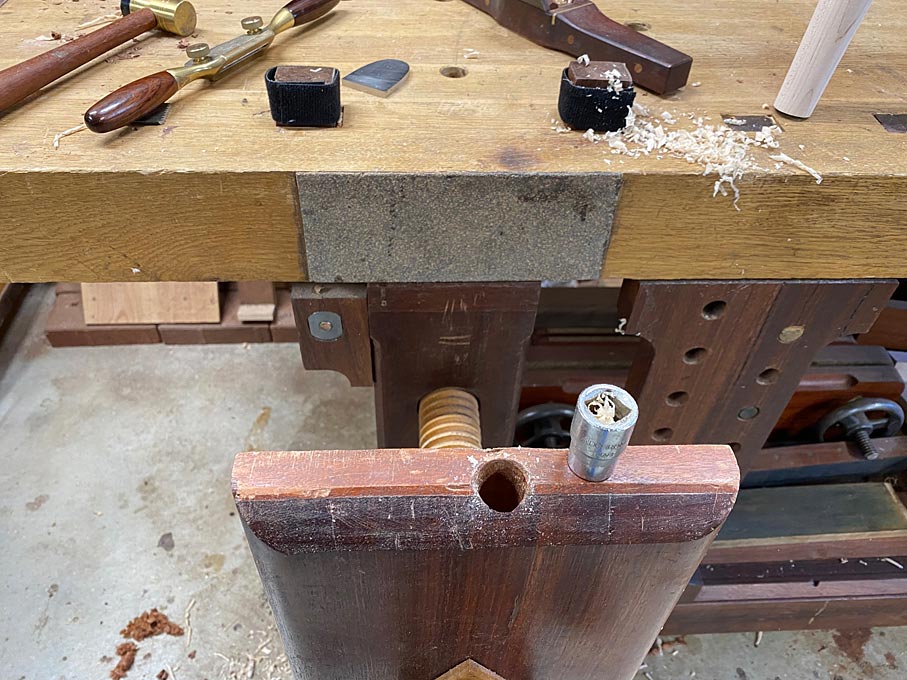 This pops in the mortice in the leg vise ...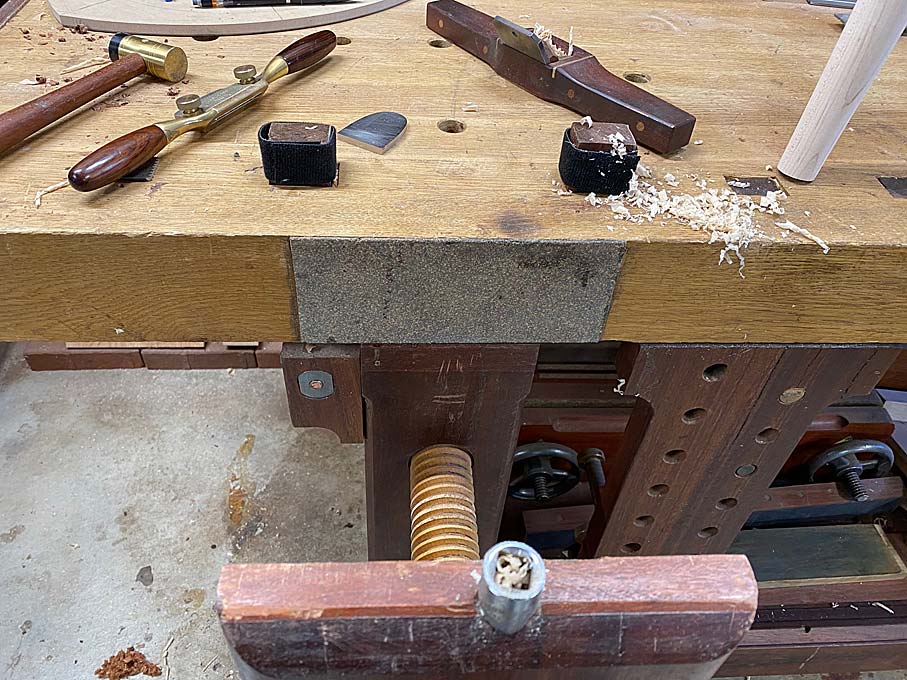 The bench dogs are cushioned with velcro wrap to prevent marring the edges of the seat.
The leg hole drops neatly over the socket.
All is held very securely ....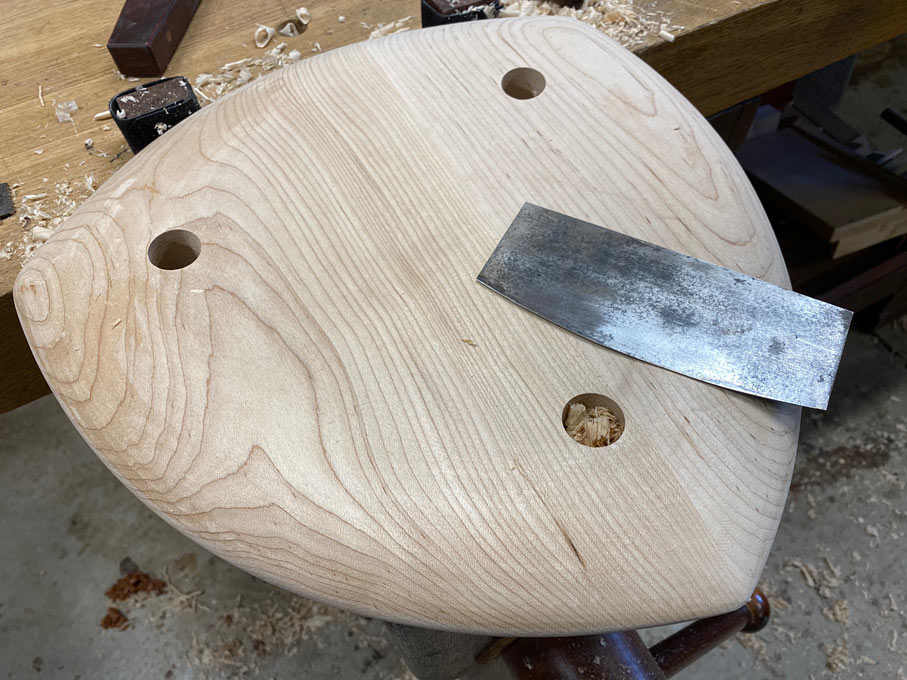 Regards from Perth
Derek