Hand Tools Archive
Derek Cohen (in Perth, Australia)
I'd like to see pictures of that chair, Derek. LN isn't supplying drawknives at the moment, and have even removed mention of them from their site.

But they'll be back; I'm waiting..
Joe, they appear to be available on the Australian LN website: https://www.lie-nielsen.com.au/index.php?route=product/search&search=drawknife
The "chair" is actually three Wharton Esherick-style stools in Hard Maple (not the same as the shop stool).
Nine stretchers to do ...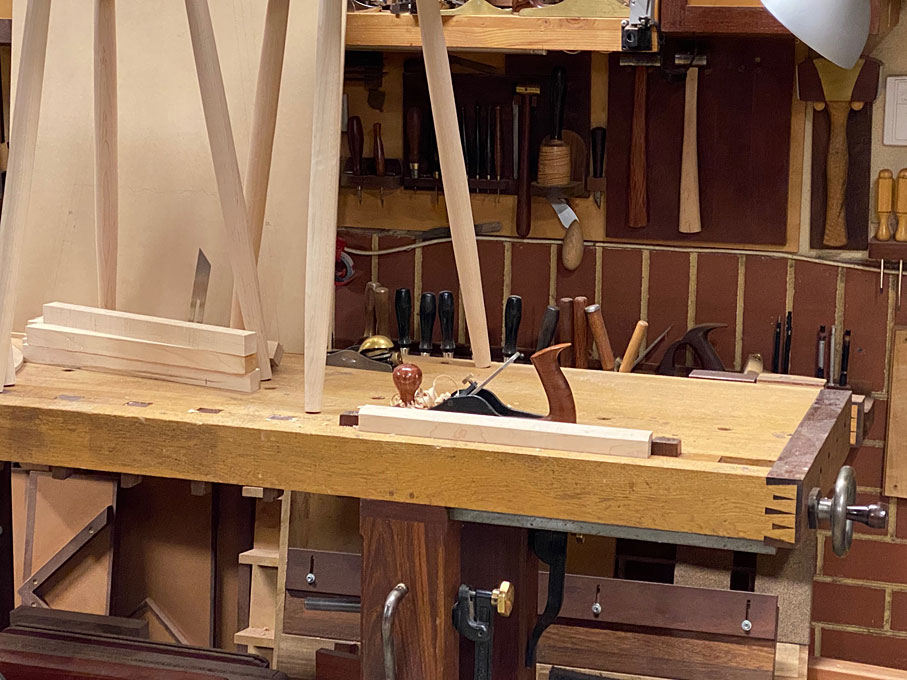 Regards from Perth
Derek