Hand Tools Archive
Subject:
Re: Japanese blades and CBN wheels
Derek Cohen (in Perth, Australia)
It is possible to grind Japanese laminated blades with a CBN wheel. If the CBN wheel does load up, simply grind some hardened steel to clear the grit.
I have ground some cheaper Iyoroi Japanese chisels for a quick fix ...
The edge holds up perfectly well. There is no weakness caused by the hollow grinding.
I do not do this with any of my other Japanese laminated blades simply because I treat them in the traditional manner by honing full faces. I prefer seeing the way the hard cutting layer stands out from the soft reinforcing layer.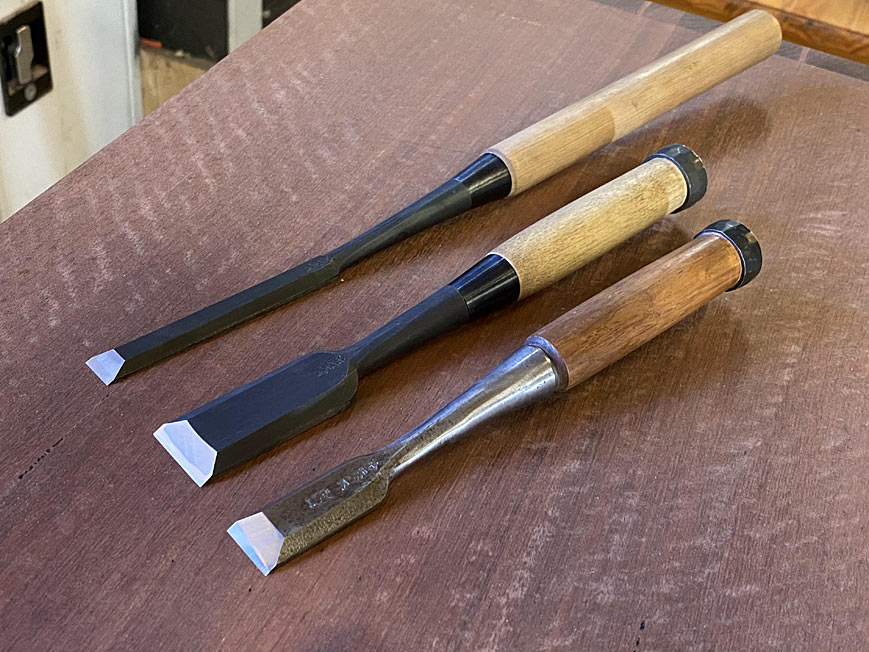 Regards from Perth
Derek (who does not have "fuzzy" hair
)