Hand Tools Archive
Subject:
Re: There could be a LV BU revival
Derek Cohen (in Perth, Australia)
David, there is lots of potential here. You may recall these pics for some weeks back. The blade is A2 (I think ... it may be W1 -I bought this LN 60 1/2 a long time ago). The first wood is soft Jacaranda, and the second is Jarrah. Both are planing end grain ...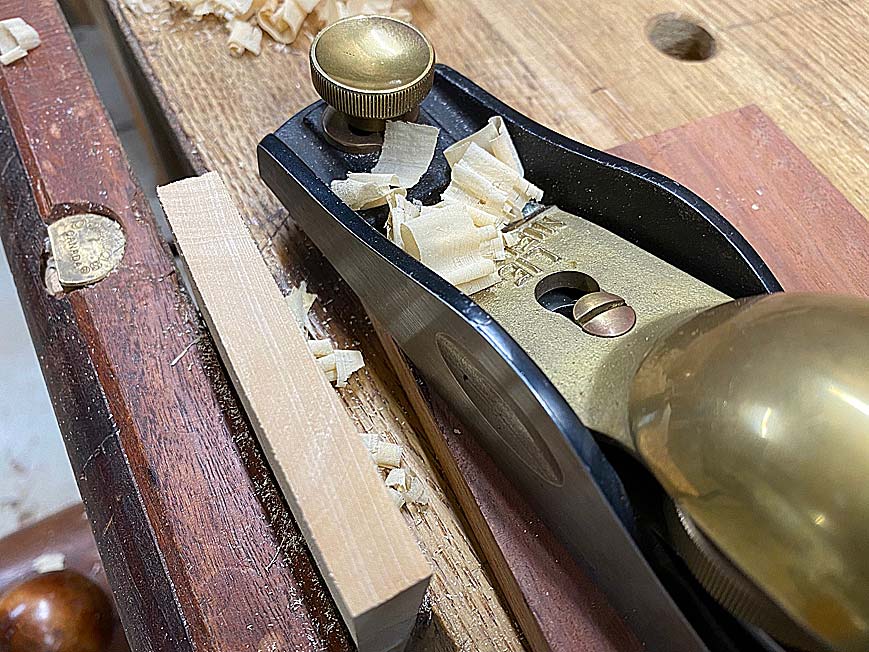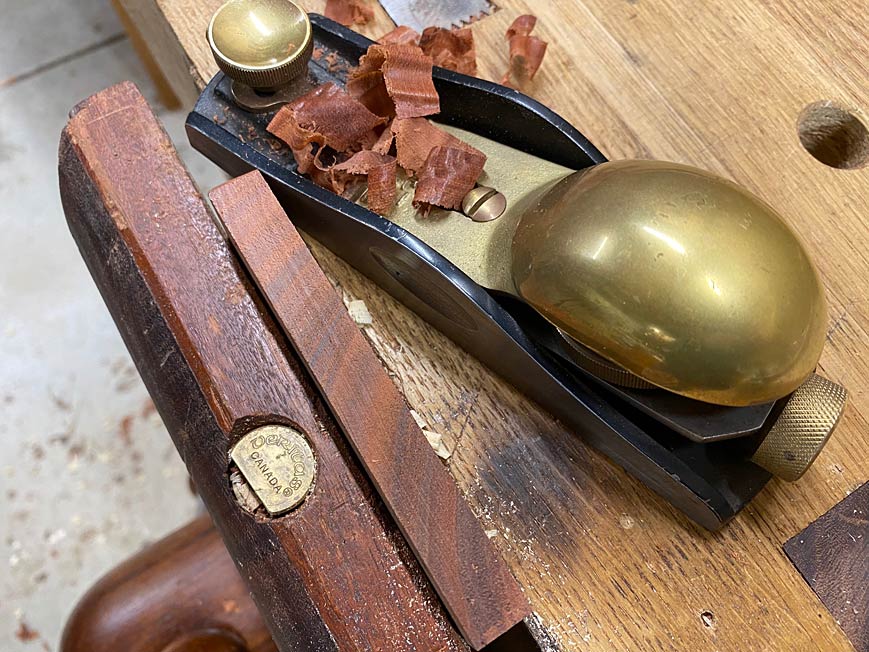 What I liked about this set up is that it has the advantage of a low cutting angle for end grain, along with the advantage of a high cutting angle for edge grain (where a low cutting angle can tear out when bevelling or chamfering).
Regards from Perth
Derek