Hand Tools Archive
Subject:
What is the issue?
Derek Cohen (in Perth, Australia)
David, that looks fine to me. Only the hollow is not even - but the bevel/cutting edge looks fine. That is the important part.
If you want a perfectly straight hollow, either practice and get better at it. Or make a guide for the chisel. Here is a design: angle iron with a wooden clamp ...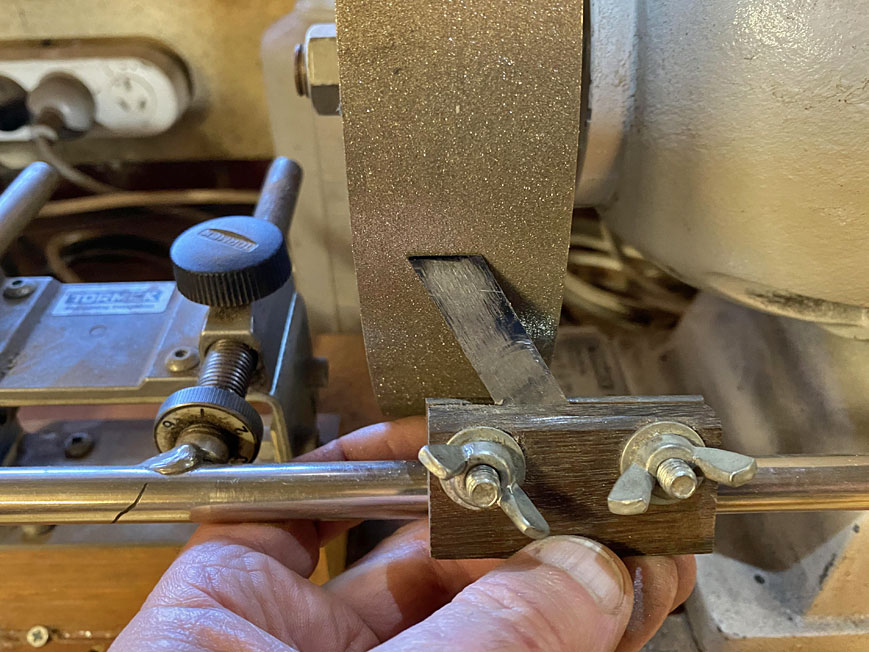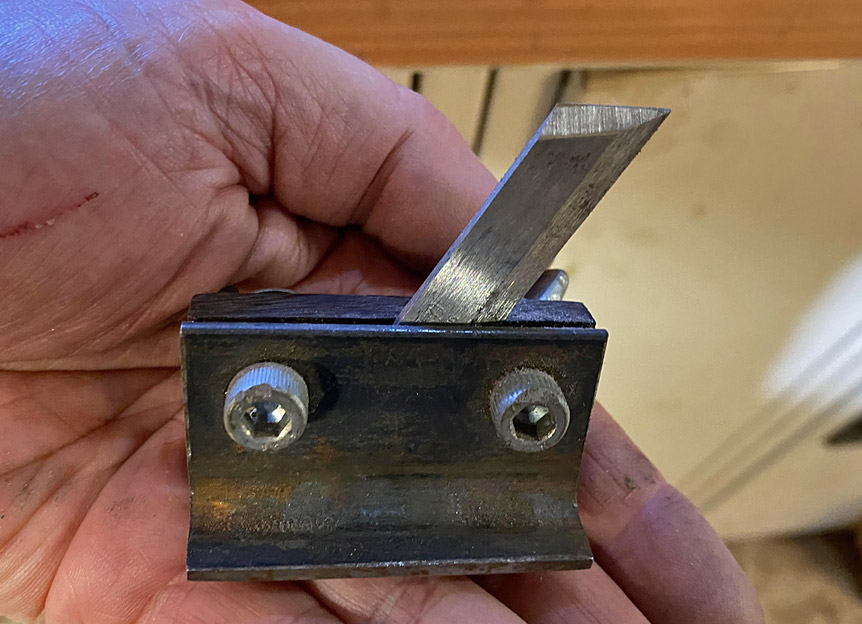 Regards from Perth
Derek