Hand Tools Archive
Derek Cohen (in Perth, Australia)
... are three different awls, and they do not plumbing fittings (the only thing I recall using brass plumbing fittings on was a brace). Two of these use brass inserts for shelf pins ...
Once upon a time I made dovetail marking knives and matching scratch awls. These scratch awls were designed to be used like a pencil, hence the shape. They are the best way to mark a position - there is no confusion with a dot, while a knife leaves a line which may not be aligned. The ergonomics are important here. Now they are made by Chris Vesper (I have no financial connection. Chris is a good friend and when he asked if he could make the, I said "sure") ..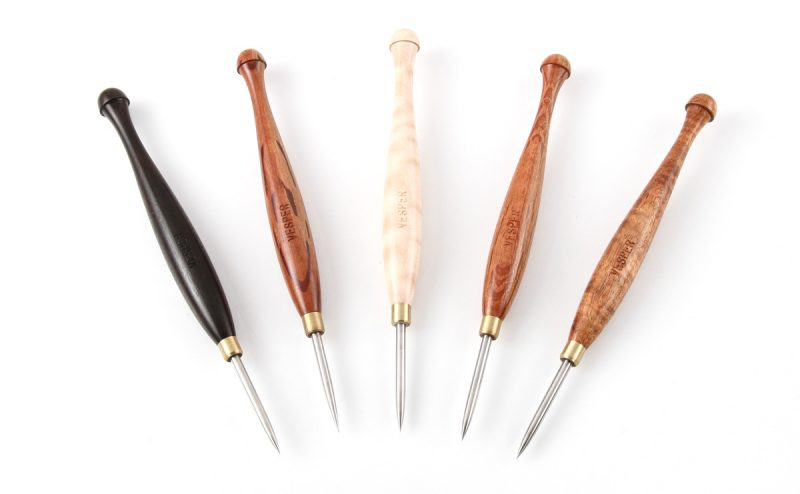 The second awl is a birdcage awl, for starting or making holes for screws. The handle here aims at downforce together with twisting ...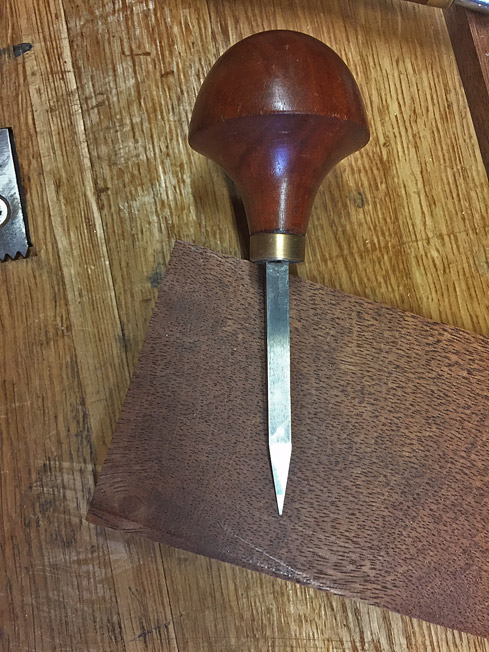 Recently, it occurred to me that I could convert a screwdriver into a scratch awl, and that the wider handle would be handy for marking deepish holes ...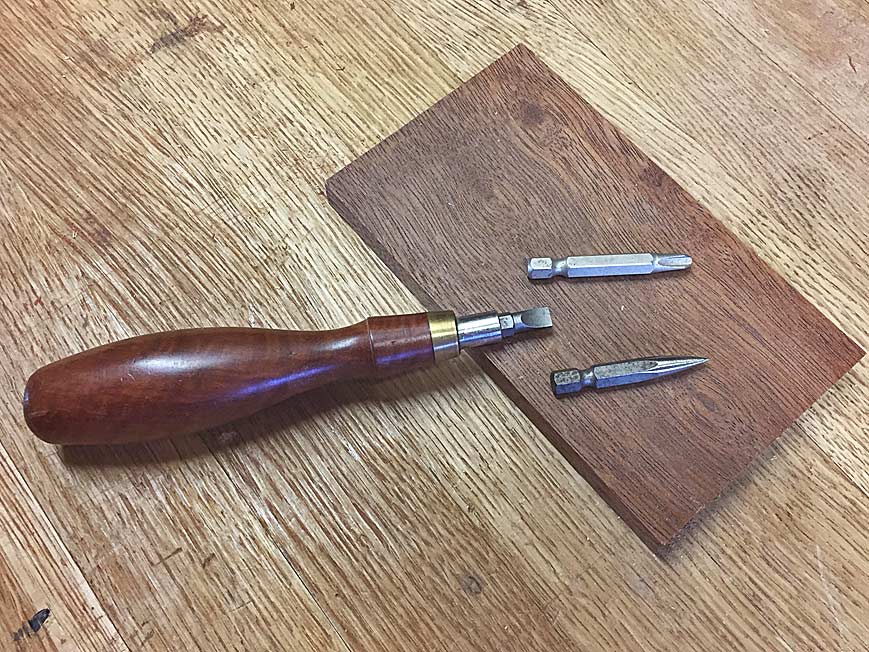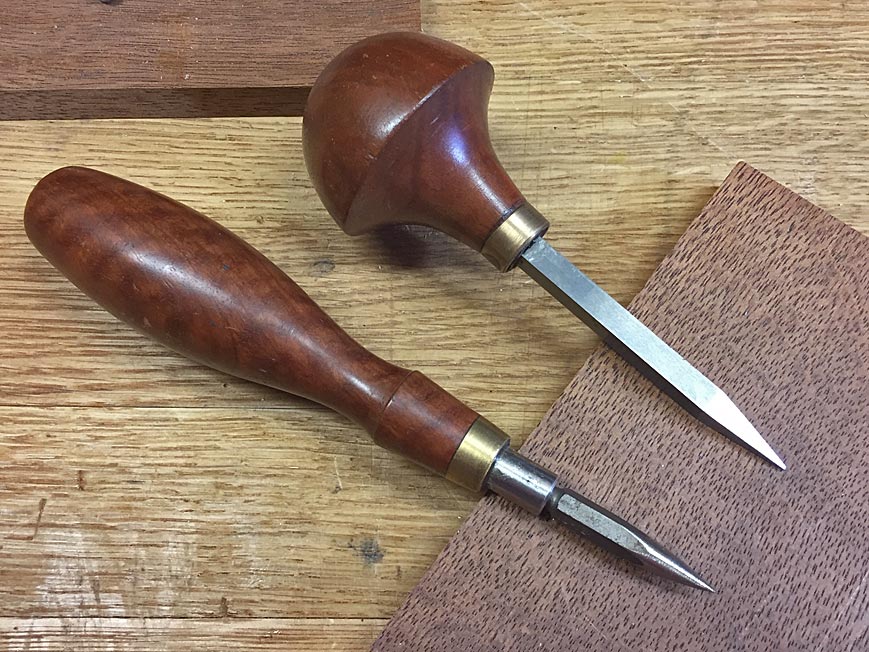 Jack, perhaps you will not need garden fittings ...
Regards from Perth
Derek