Hand Tools Archive
Subject:
Bench Hook Supreme
Derek Cohen (in Perth, Australia)
Over on the Messages Board, Roger has been posting simple fixtures for power tools. I thought it might be a nice idea to post a few fixtures for hand tools.
This is a bench hook I made. It is made from a few scraps, took all of 10 minutes to put together, and I consider it a consumable. That is, it will get used up and then thrown away. And I'll make another.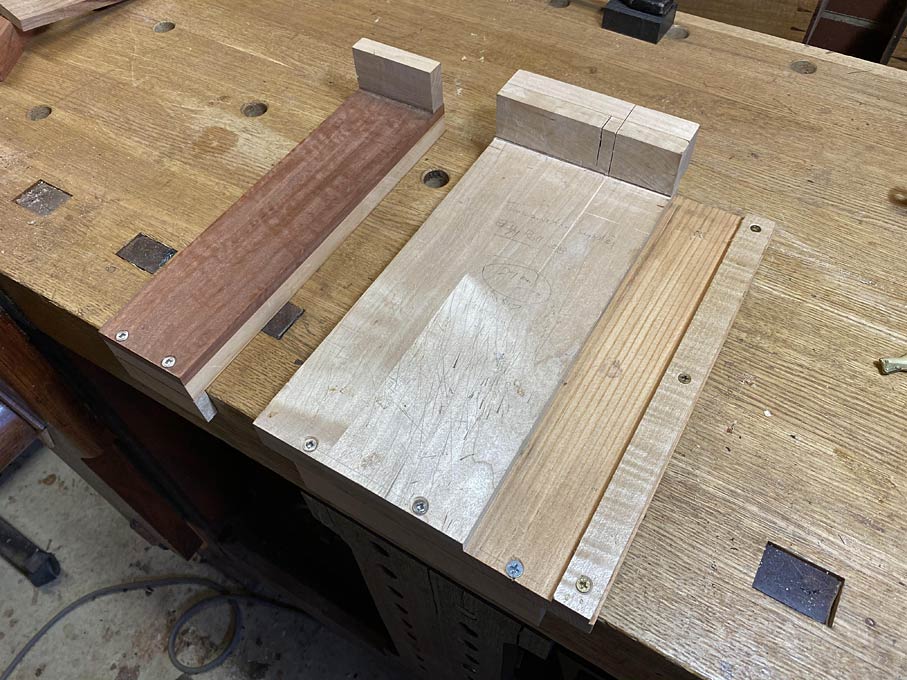 The design for this one occurred to me several months ago, at a time when the bench hook I was then using, needed to be replaced as it was worn out.
What we have is a combination cutting board, chopping block, bench hook and shooting board - with extension ...
Before this version, the bench hook was available to chop tails ..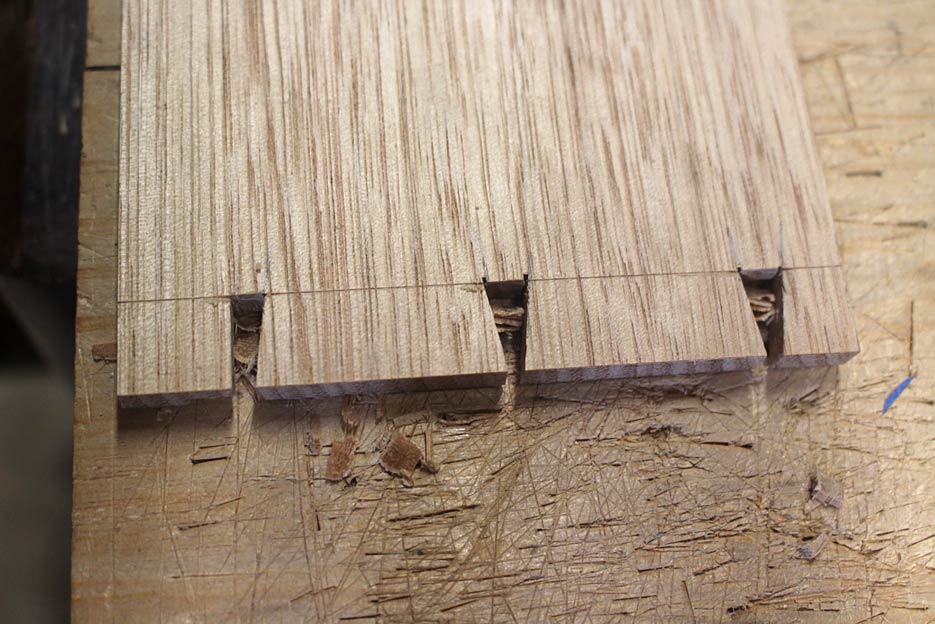 .. and through pins ...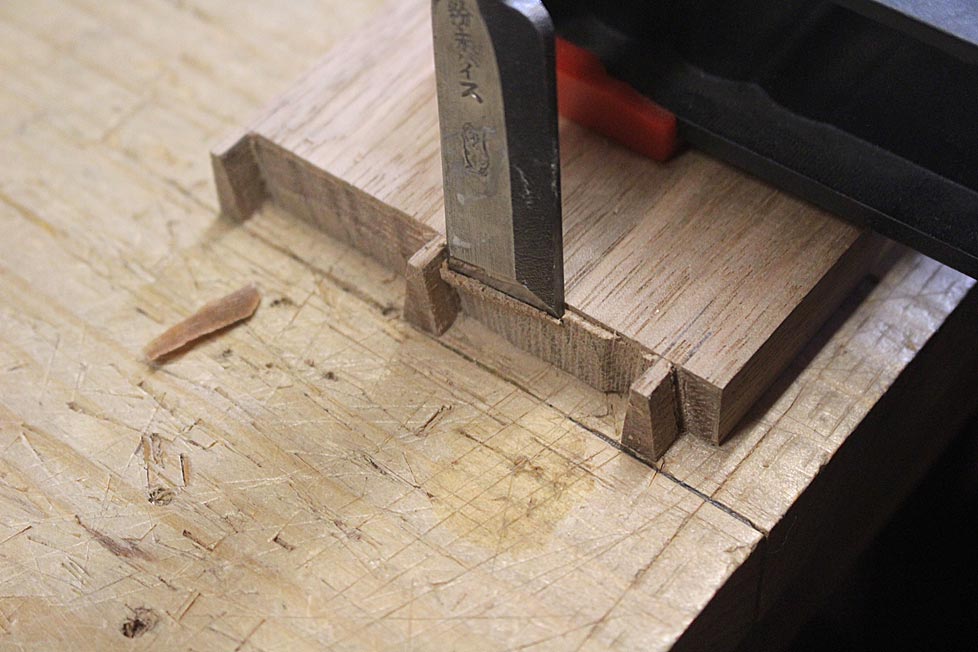 In the recent video I posted, the new one was being cut up trimming blue tape ...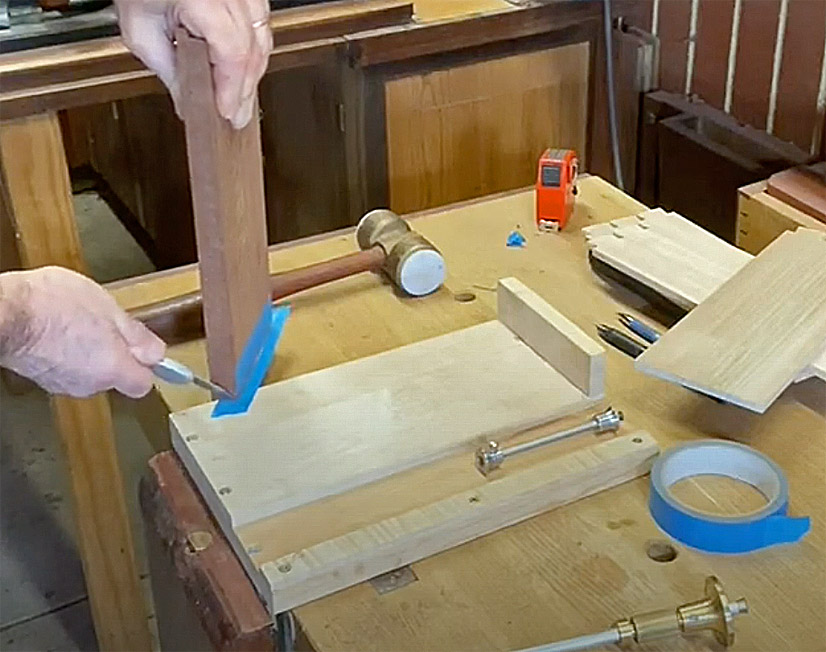 This is not my main shooting board however, as this bench hook is on my bench all the time, it is convenient to use.
The runway with side fence fits the Veritas LA Jack ...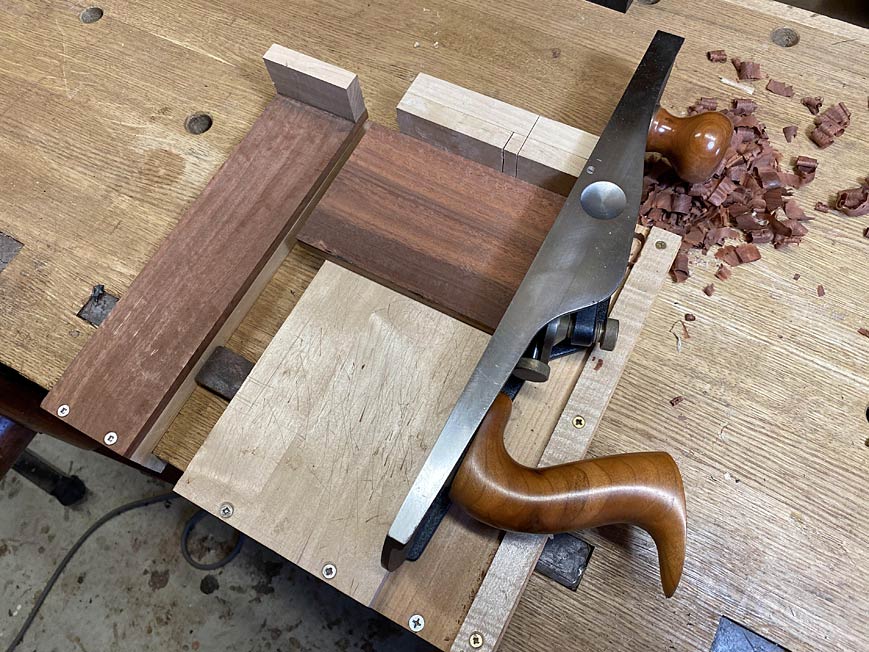 It does not take any extra effort to ensure the fence is square, and so produce square ends ...
The fence is deepened to ensure that the kerf will guide the saw to perfectly square crosscuts ...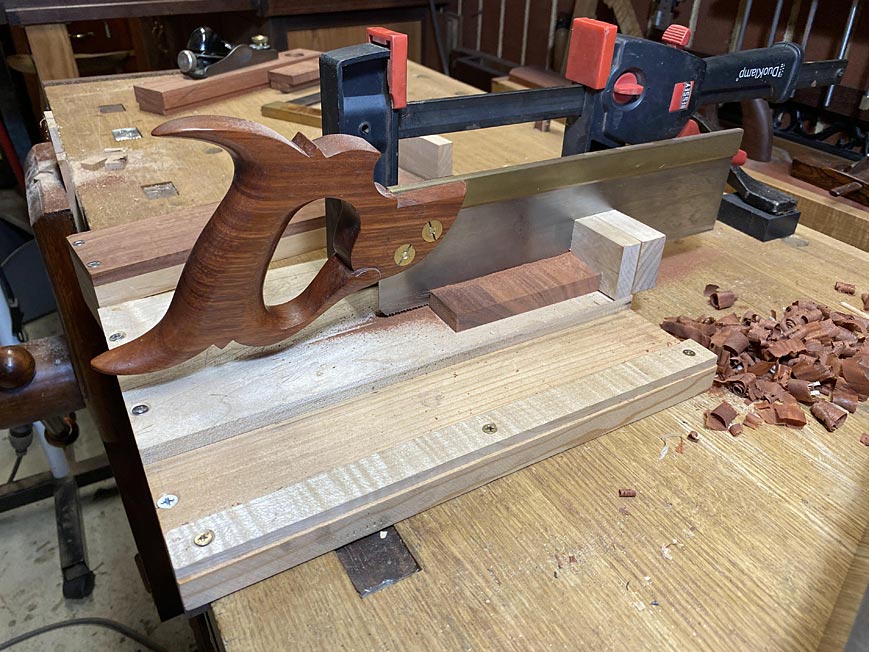 This is an 11" long blade and 14 tpi carcase saw I built. It leaves a good finish ...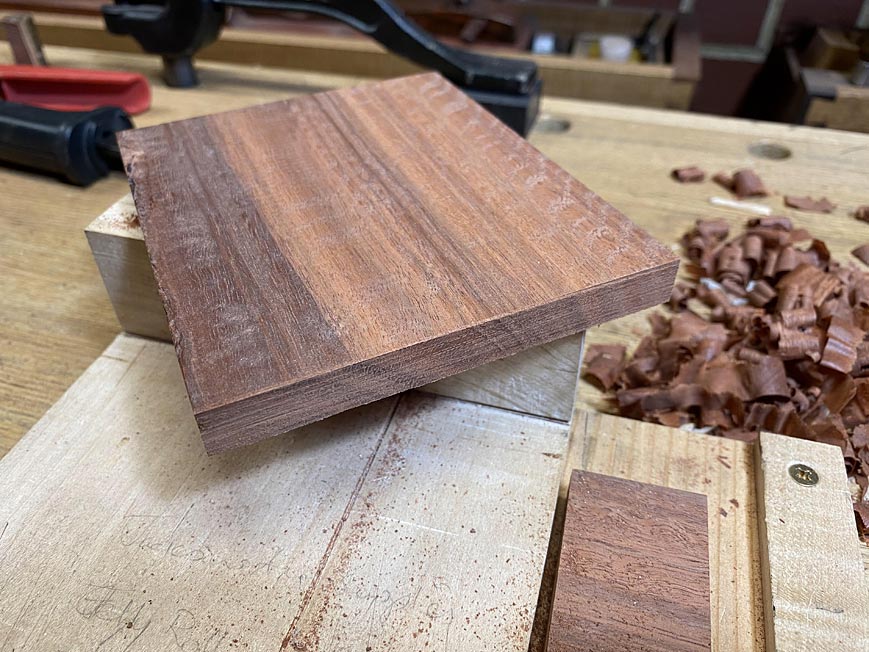 Alternatively, just mark and saw to the line ...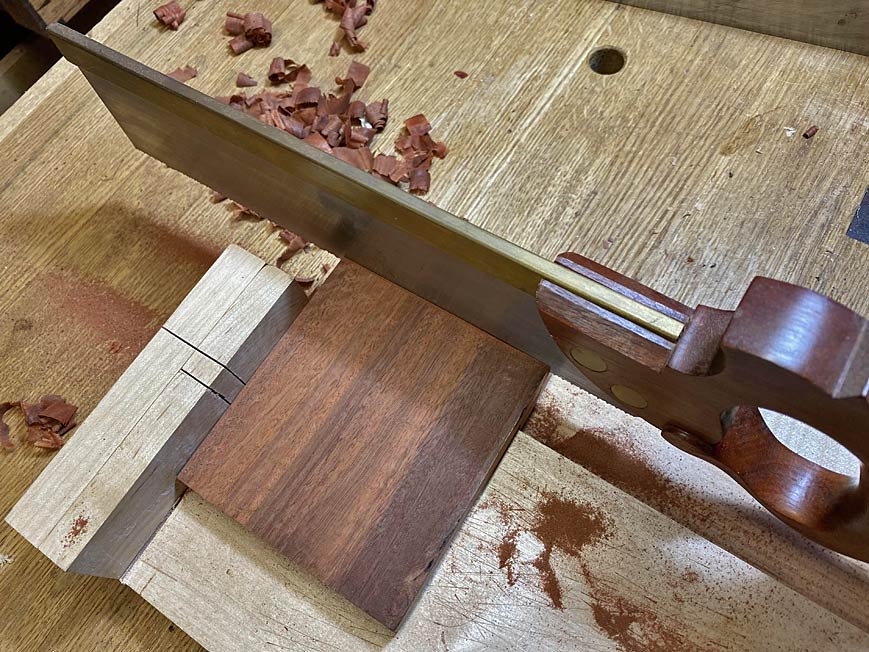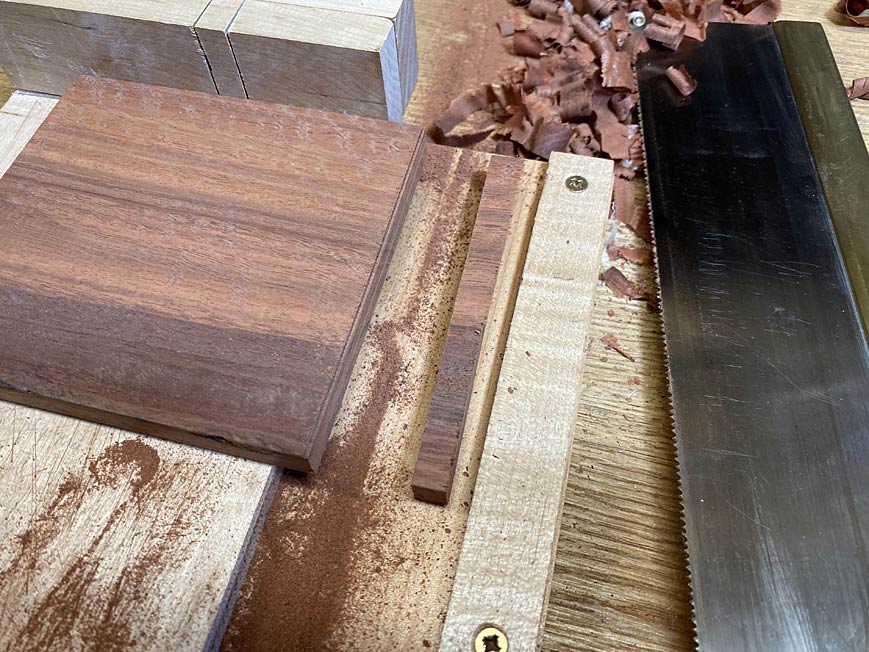 The most useful fixture. It gets used on every build ...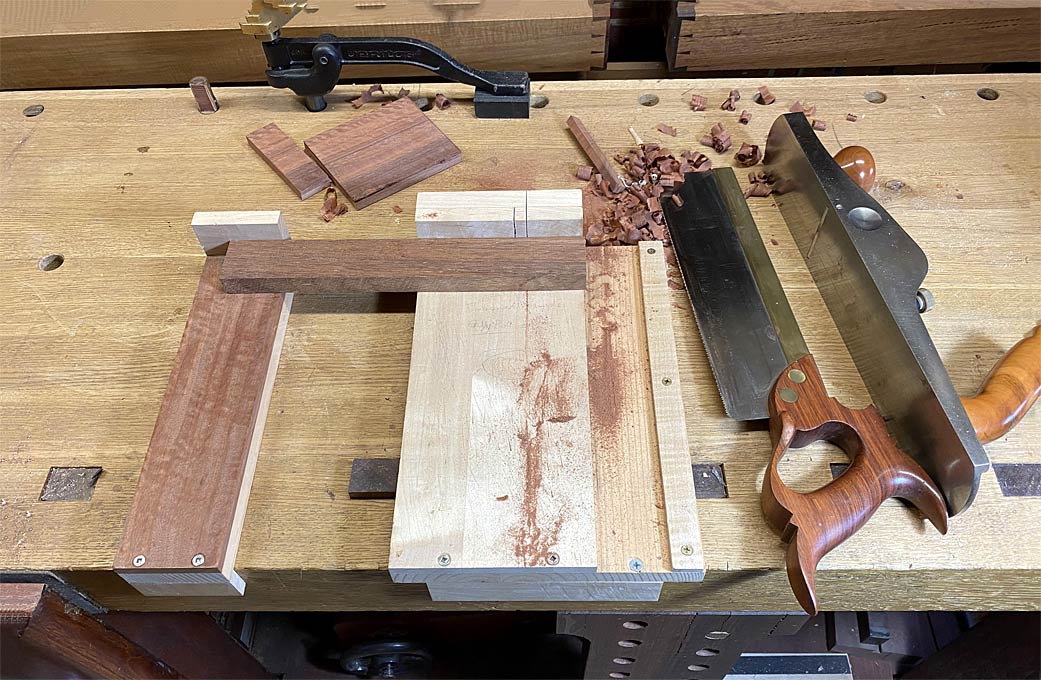 Regards from Perth
Derek
Messages In This Thread