Hand Tools Archive
Subject:
Entry hall table for a niece: Part 6 1/2
Derek Cohen (in Perth, Australia)
The case was glued up yesterday, with everything tight and square as one could wish, but I did not sleep well. I was haunted by the thought that there was a problem that would come to a head some time in the future.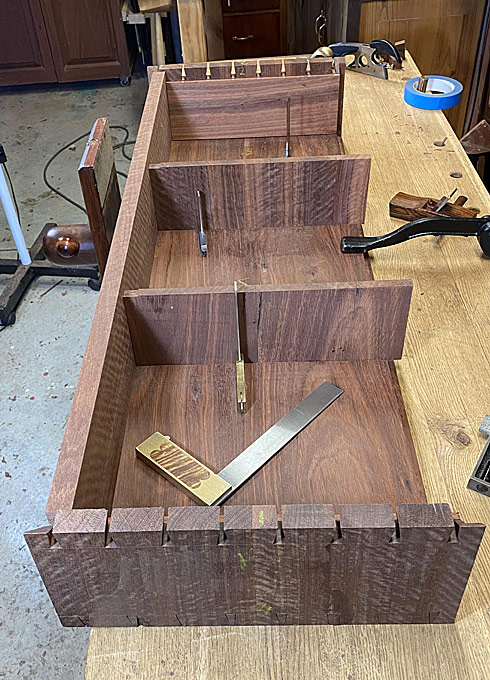 If you look at the grain direction of the two centre drawer dividers, you notice that the grain is vertical. That is the way it should be. Wood moves, expands and contracts. It does this in reaction to moisture in the air. When it moves, it does so across the grain. That is why solid wood drawer bottoms have grain across the width - allowing the drawer bottom to move towards the back of the drawer, rather than towards the sides (where it will be blocked and then buckle).
These drawer dividers will be butted up against the rear of the drawer lips and act as drawer stops. The front third of the divider will be glued in the dado, forcing any expansion towards the rear of the case. All good.
The two spacers at the inside ends of the case have the grain running horizontally. I glued this in before I realised that I had cut them this way. I had done the same with the internal dividers, but re-cut them, as shown in the previous article. The end spacers will expand vertically, and to allow for this, I provided a 2mm gap below and above the panels. That is what kept me awake.
The end spacers are 6mm thick. The case, to which they are glued, is 20mm thick and about 40mm wider. Initially I was concerned that the spacer would be overwhelmed by the case moving, and buckle. Having thought some more about this, I am no longer concerned that this will occur. Why? Because movement in the case would instead "stretch" the spacer length-wise. I started to breath again.
In the end, I decided to reduce the height of the spacers by half. This would allow them plenty of space to expand, when necessary, as well as reducing their impact inside the case.
Here is one side ...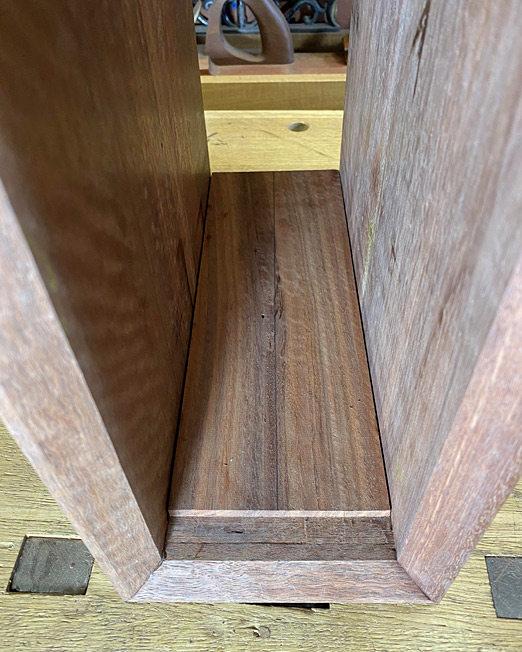 Taped for visibility and protection ...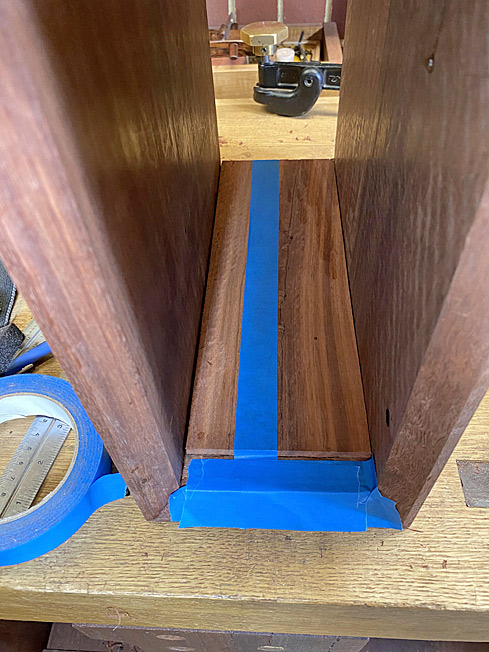 The saw is a 16" Wenzloff & Sons tenon saw (10 tpi) ...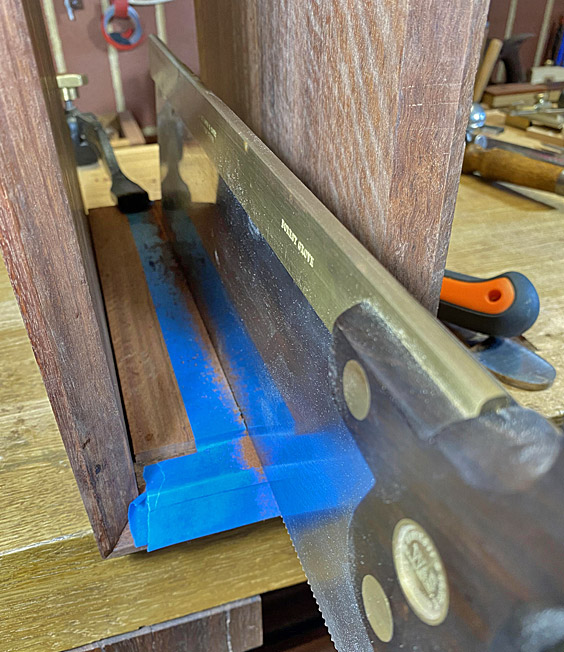 Three kerfs ...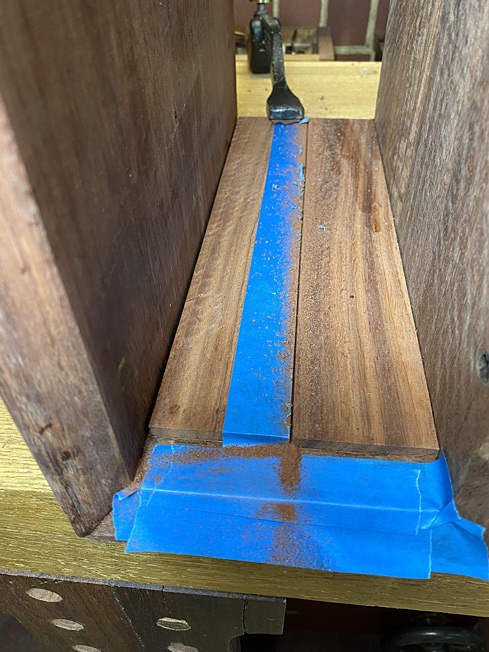 Deepened with a Japanese Azebiki ...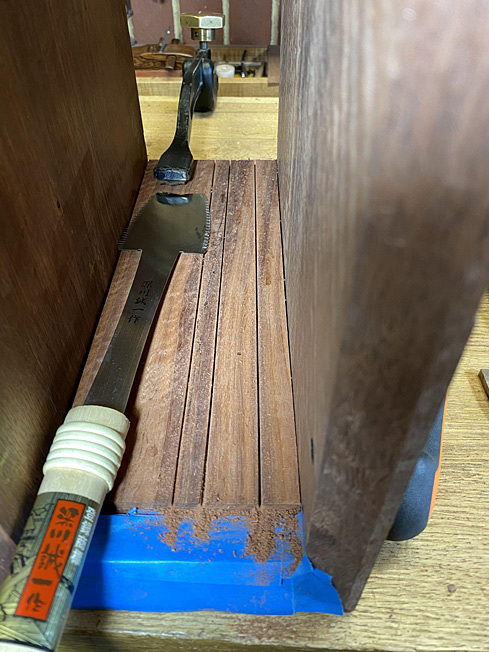 ... and split out with a firmer chisel ...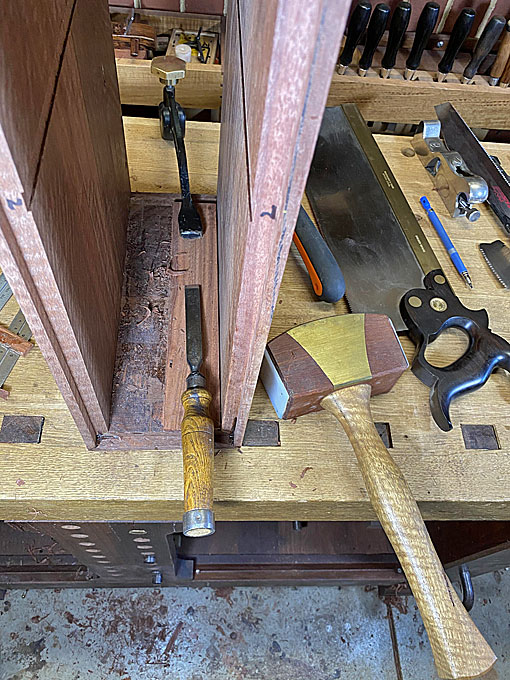 A Bahco carbide scraper cleans up ...
The result ...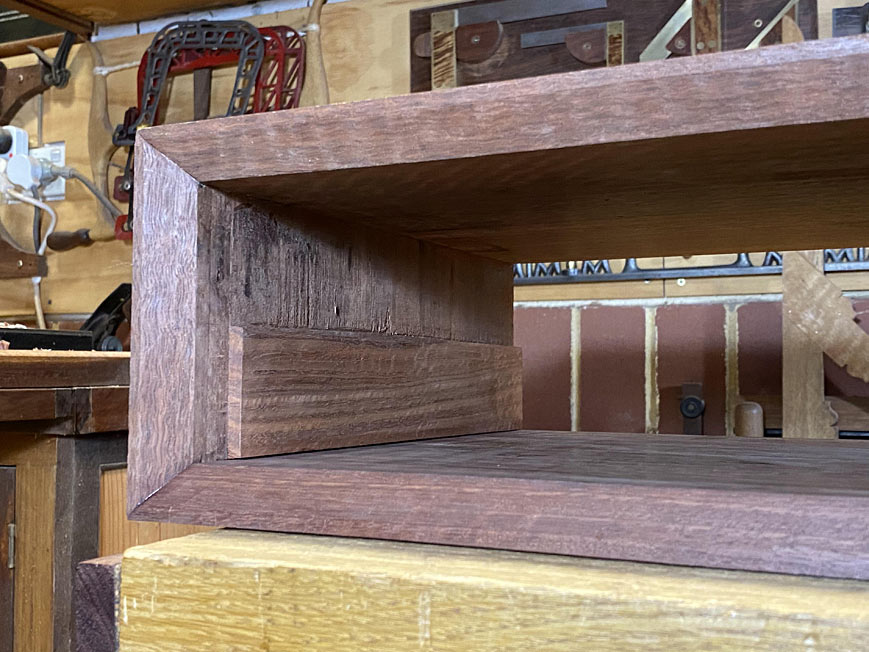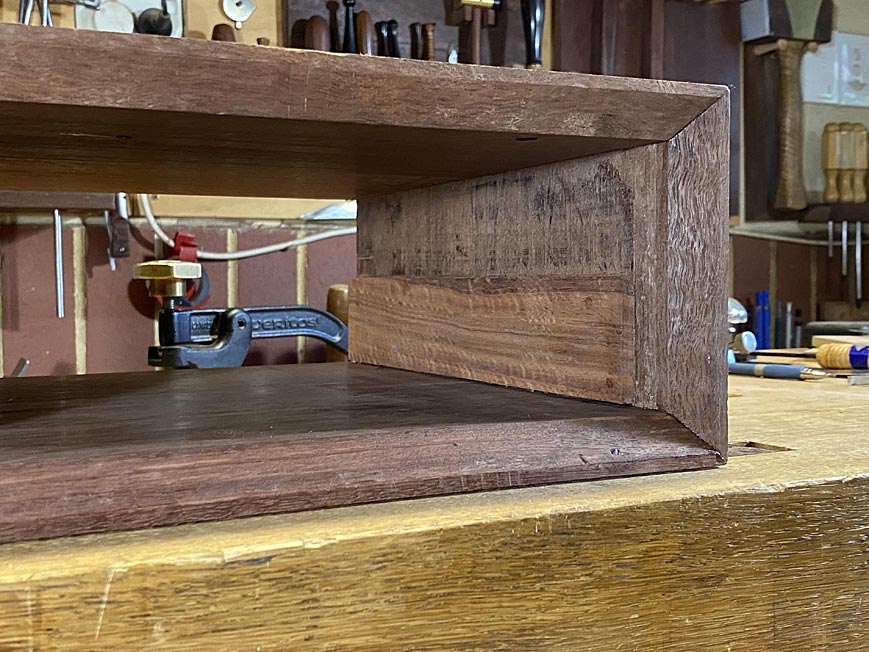 Final cleanup was aided by the only shoulder plane that fitted inside the space
...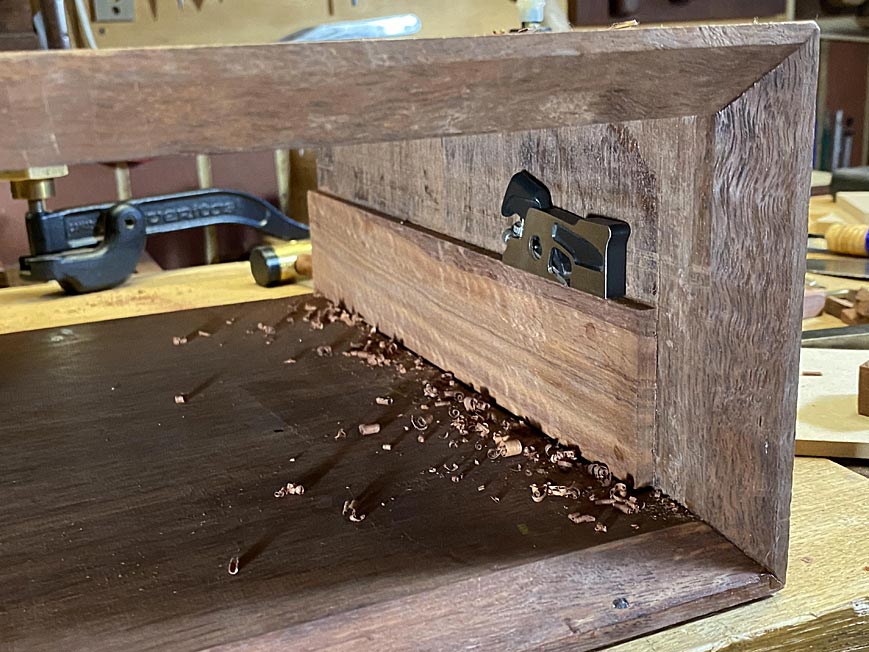 Regards from Perth
Derek