Hand Tools Archive
Subject:
Re: Clutch Pencil Leads - Better than Staedtler?
Derek Cohen (in Perth, Australia)
I prefer the 2mm metal-bodied Caran d'Ache Fixpencil 22. These have become something of a cult as it was the daddy of clutch pencils.
The lead is sharpened with a Gedess Lead Pointer, which I believe once won an award for design in the 1930s. The one I have dates to the 1950s. Insert the pencil and swivel it around the abrasive stone inside.
However, I now mostly use a 0.5mm Zebra Delguard with its own brand lead ...

These simply do not break, and the thin lead does not need to be sharpened.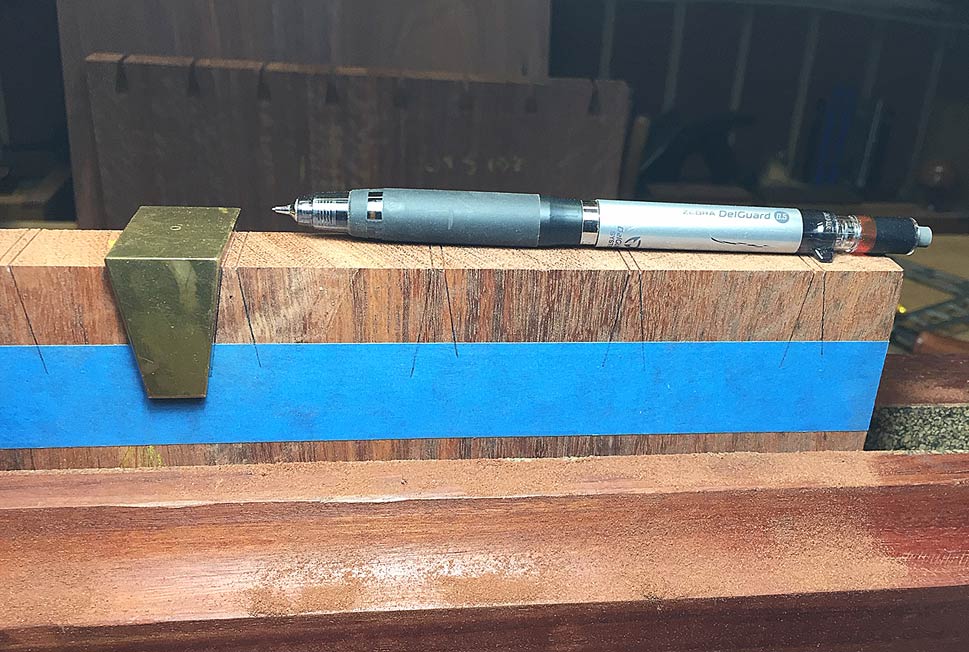 Regards from Perth
Derek