Hand Tools Archive
Subject:
How to do these drawers?
Derek Cohen (in Perth, Australia)
I am planning another build as a wedding gift, this time a niece. She picked out this entry hall table, which she wants in Jarrah.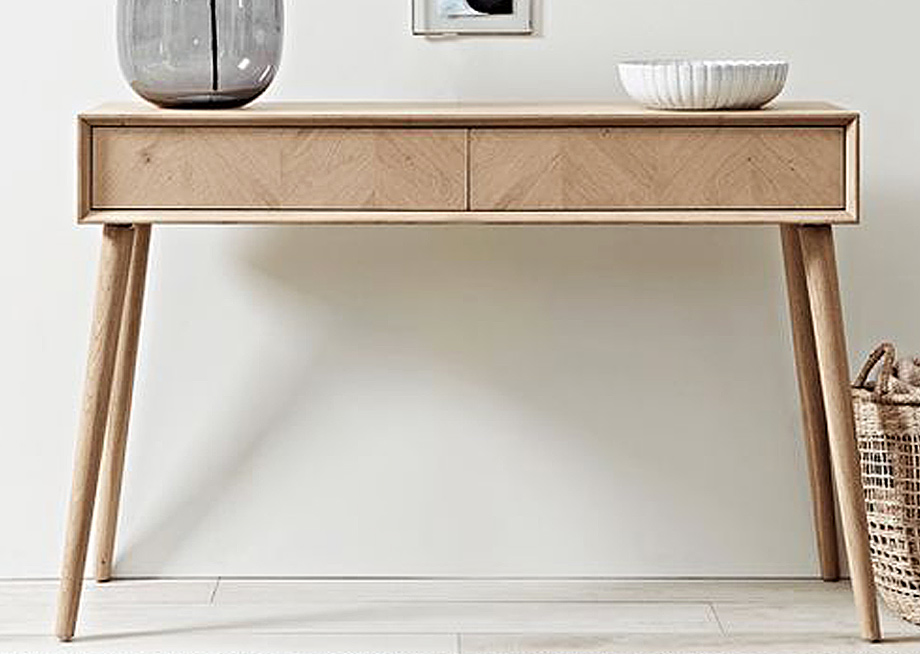 Straightforward enough build, with the case in mitred through dovetails the only tricky bit. I've done a few of these now, so know what lies in store.
There appear to be two drawers. The question is, how does one build drawers without handles?
I am not in favour (and will not do) drawers on runners. Or use those Push-it mechanisms, which are made of plastic and will last about 5 years, if lucky. I build traditional dovetailed drawers.
One idea I had was to incorporate the lower bevelled case edge/rail into the drawers, and use this as a handle. However, I foresee the difficulty in getting everything to line up perfectly. I like the concept, but not sure about the practicality.
Any other ideas for handless or, if nothing else, complementary handles?
Regards from Perth
Derek
Messages In This Thread