Hand Tools Archive
Subject:
Re: Putting a burr on a curved scraper
Derek Cohen (in Perth, Australia)
Hi Jeremy
Pete Gilbert recently had an article in FWW mag on this very subject ...
https://www.finewoodworking.com/2018/09/26/how-to-sharpen-and-use-a-curved-scraper
There is also a video here ...
https://www.finewoodworking.com/2018/09/12/sharpening-curved-scraper
You may need to be a member to access these.
For scraping which needs a round scraper, my go to is this thick scraper I made from the rear of an O1 plane blade.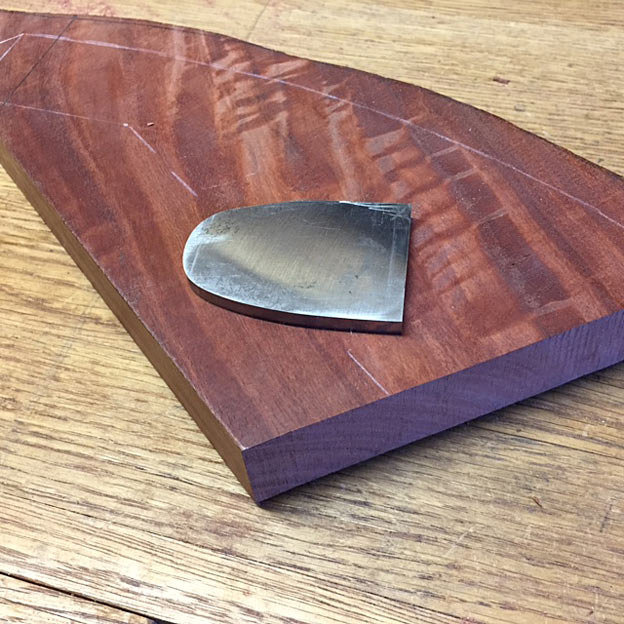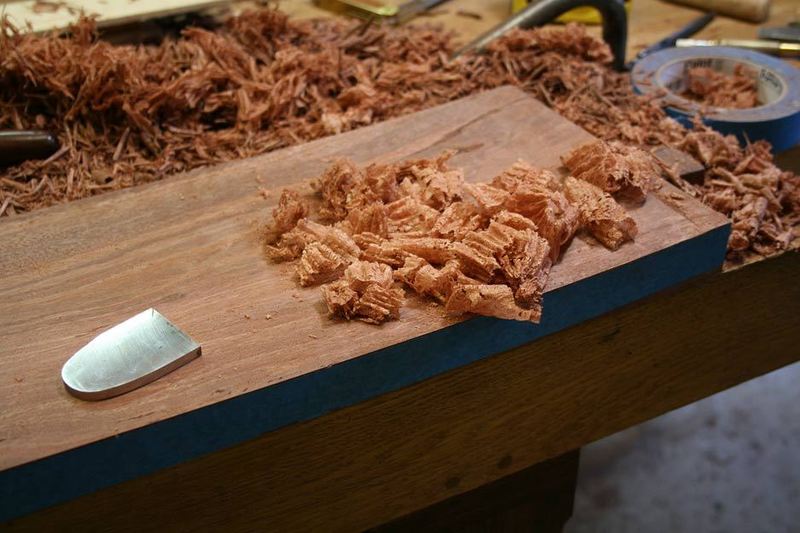 It is sharpened by hollow grinding the sides ..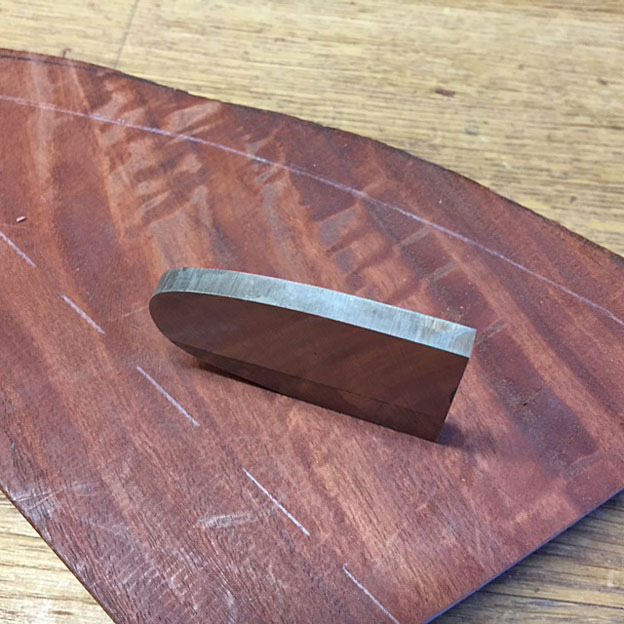 .... on a bench grinder ...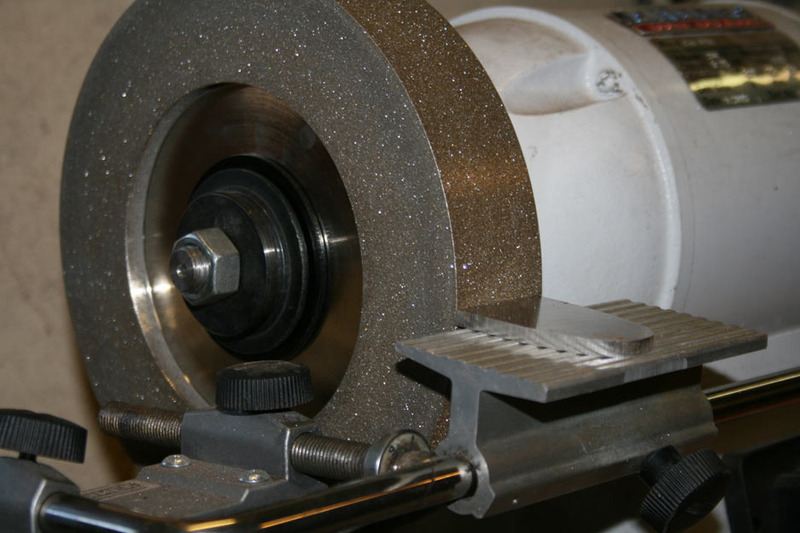 It holds an edge a long time. I use a CBN wheel, generally an 80 grit (just because it is quicker as it is immediately available). A higher grit could be assumed to produce a finer finish. The finish, nevertheless, is surprisingly excellent. I highly recommend others making something similar.
Regards from Perth
Derek