Hand Tools Archive
Subject:
Handling a Kiridashi
Derek Cohen (in Perth, Australia)
Hi Jeremy
The name for your blade is Kiridashi. Quite commonly, these are used without a handle. I have a couple like this, and find them easier this way since they can lie flat on the work surface ...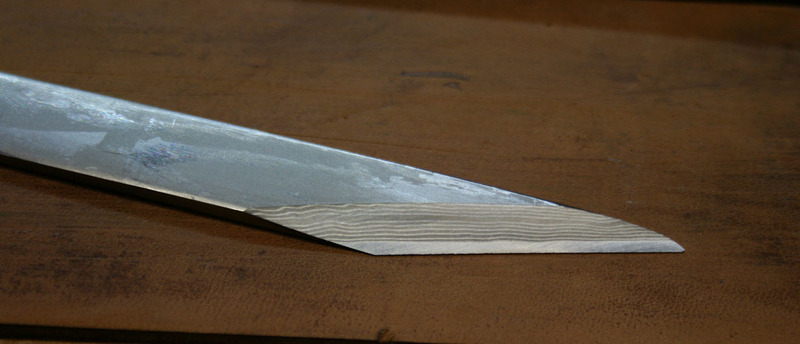 Your idea of hollowing out one side of a wooden blade, inserting the blade, and then epoxying the two sides together will work. I have done this as well.
If you have a lathe, this is my preferred method ....
Shape a handle you like. Grind the rear of the kiridashi into a tang. Drill the handle, and secure the tang in this with epoxy ...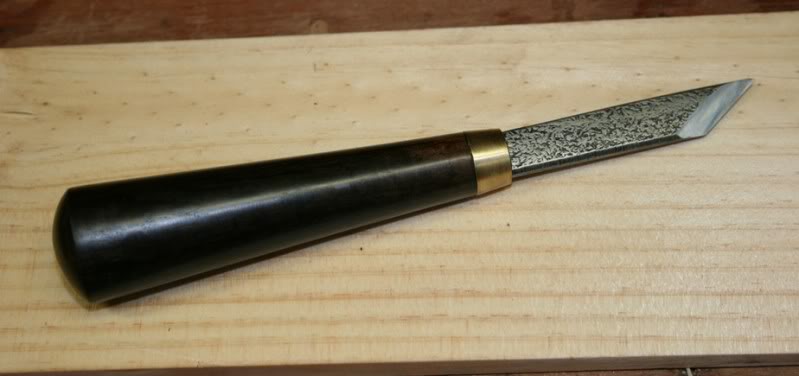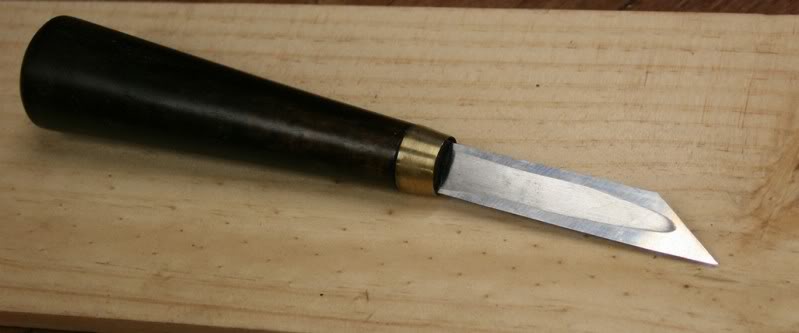 I infilled the hole at the end of the handle with a piece of brass rod ...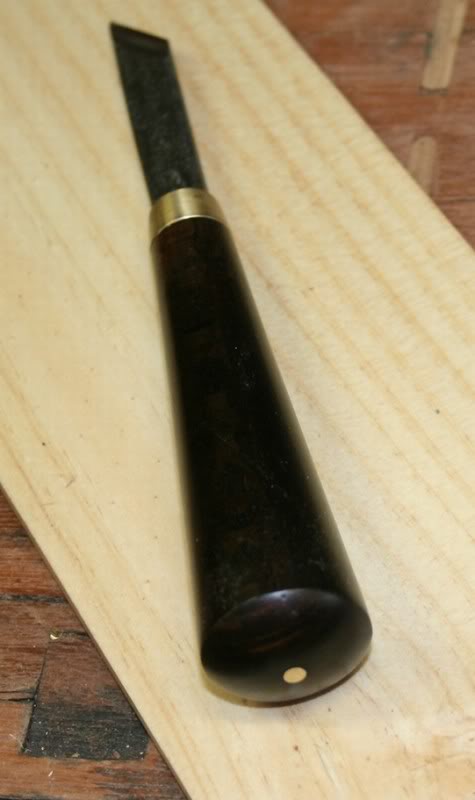 Regards from Perth
Derek