Hand Tools Archive
Subject:
West Australian (Perth) Wood Show 2019
Derek Cohen (in Perth, Australia)
The Show ran Friday to Sunday, today - which is when I managed to attend. Some of the photos are taken early in the day. The plan was that I would do a few demonstrations (of hand tool use, plus run a master class on dovetailing), grab my prize (I did win something), and run. But there were so many interesting things to see, and I got chatting with old friends .. and then my wife turned up in the afternoon (presumably to ensure that I did not sell her new table ... no, there was a concurrent craft show on) ... and so on ...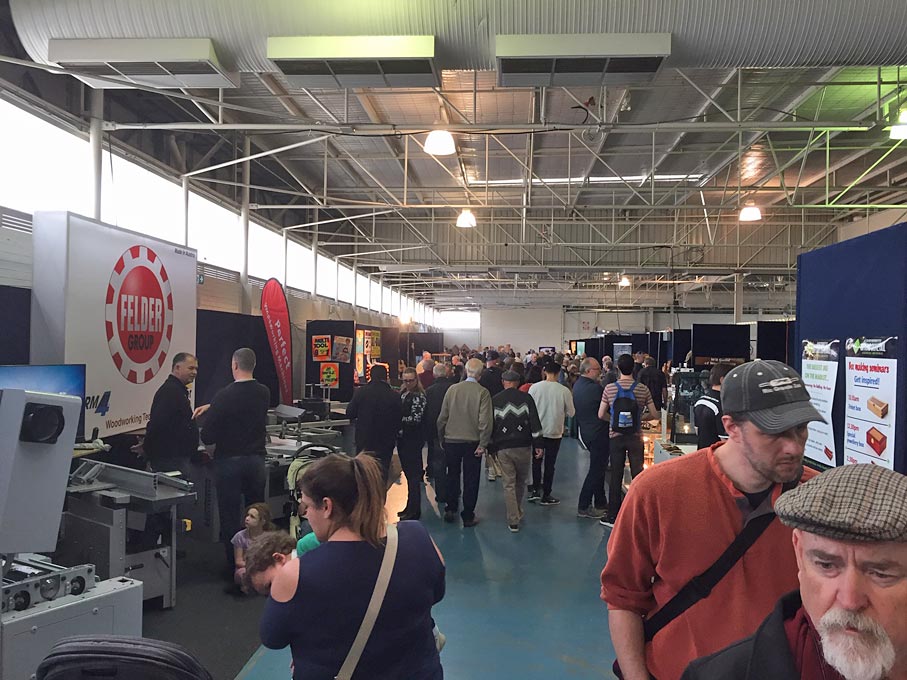 I took a lot of photos, but I will just show a few.
Old tools for sale!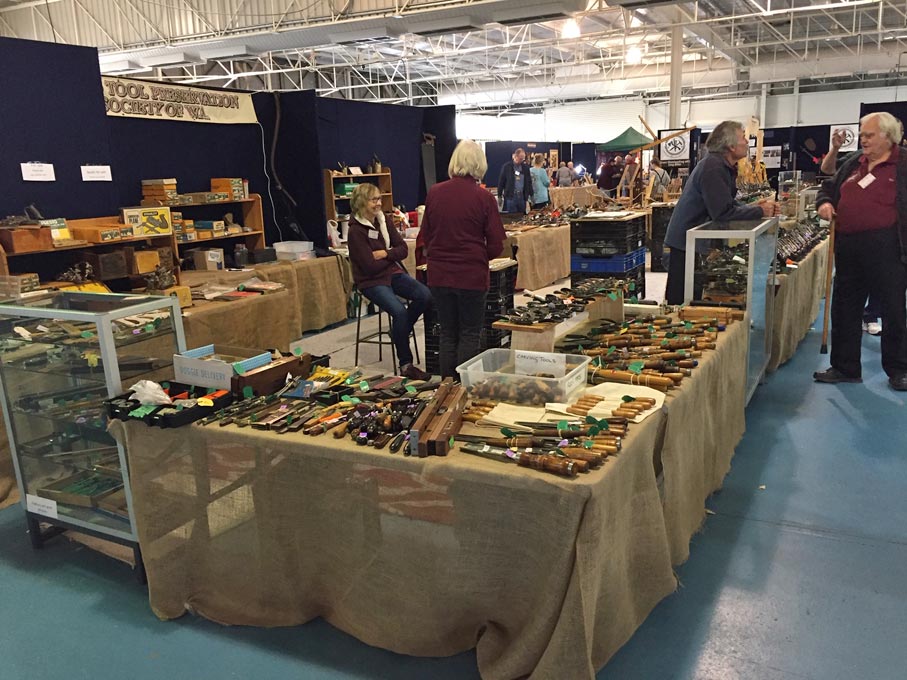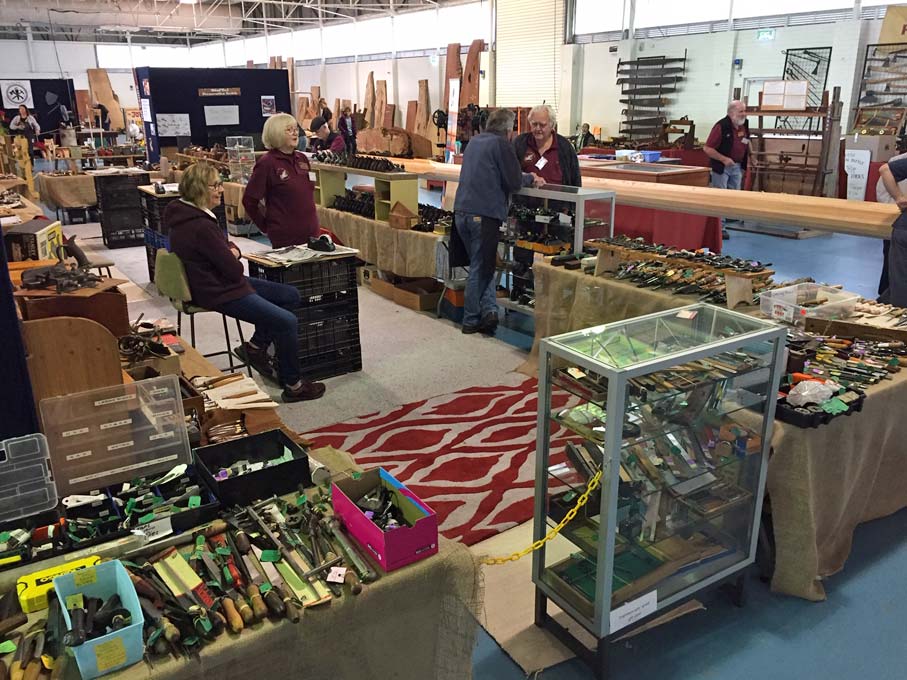 Isn't this cool ...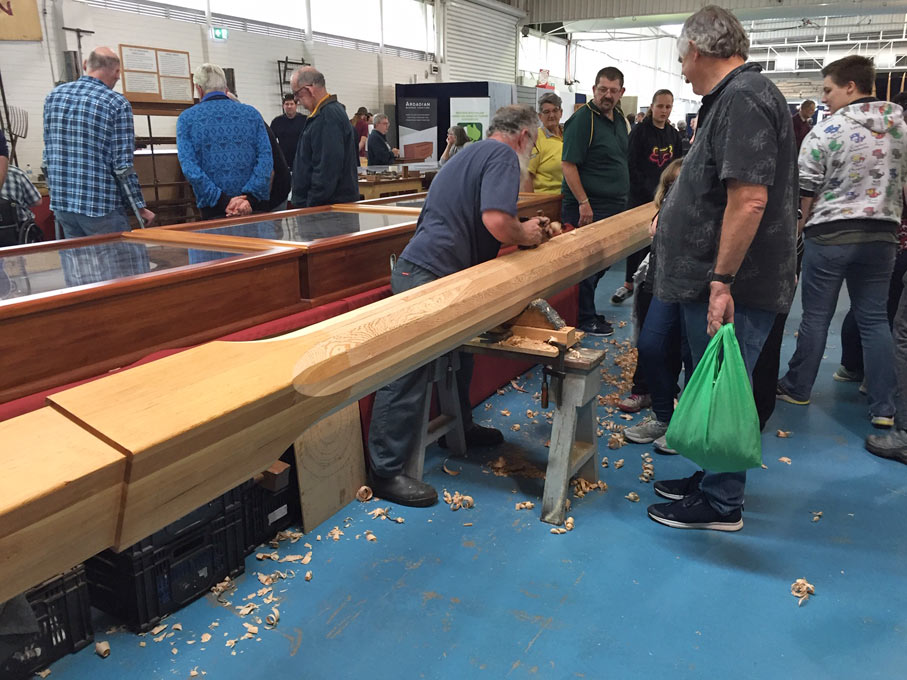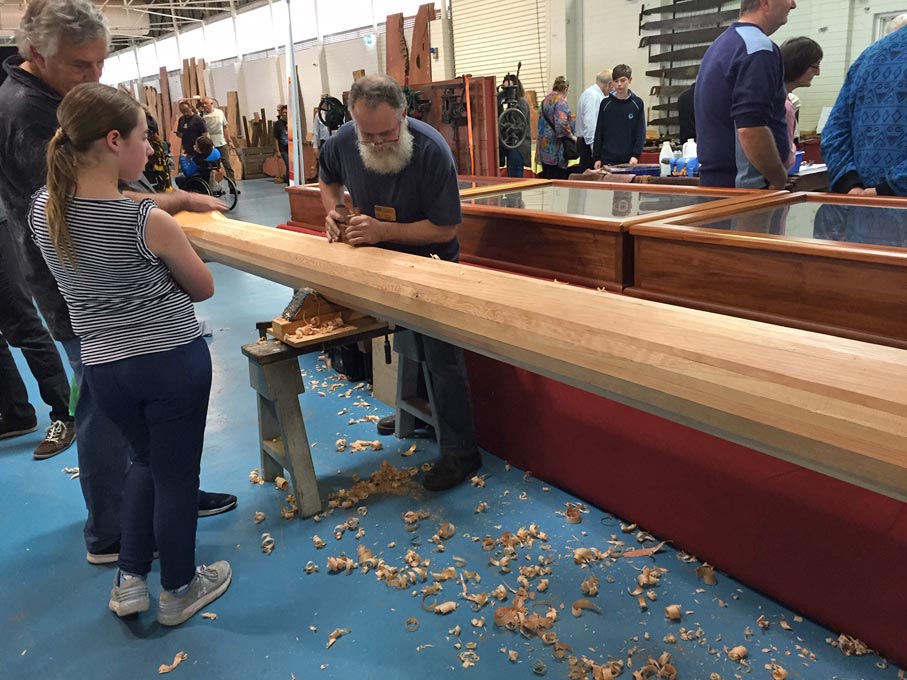 I did help ... pointed out a little bit of tearout ...it did bring a smile
My favourite is always the area where my friend Greg Miller (in the blue shirt) runs a green wood school, and always has a section for kids: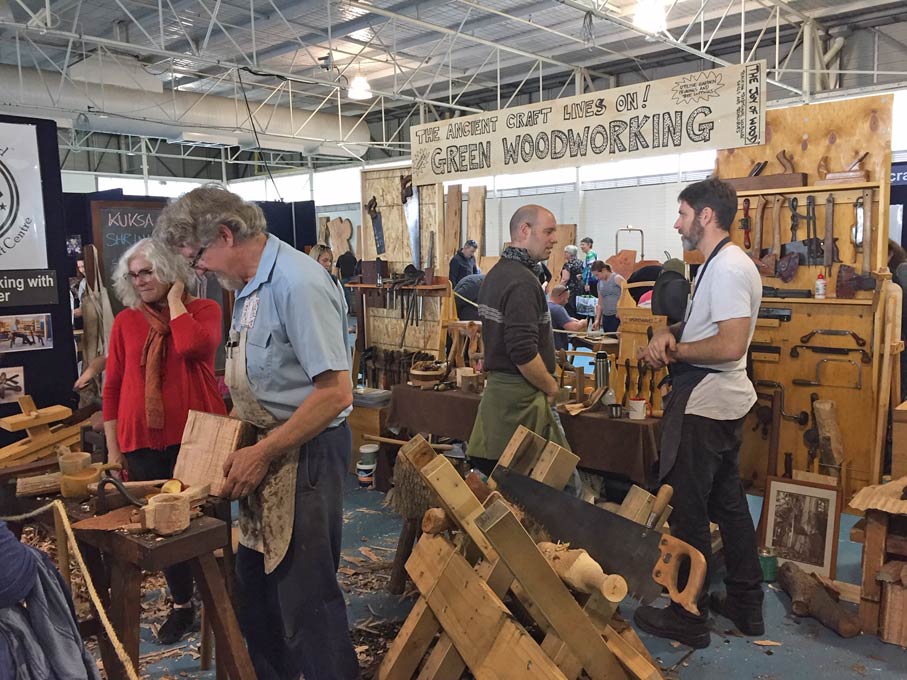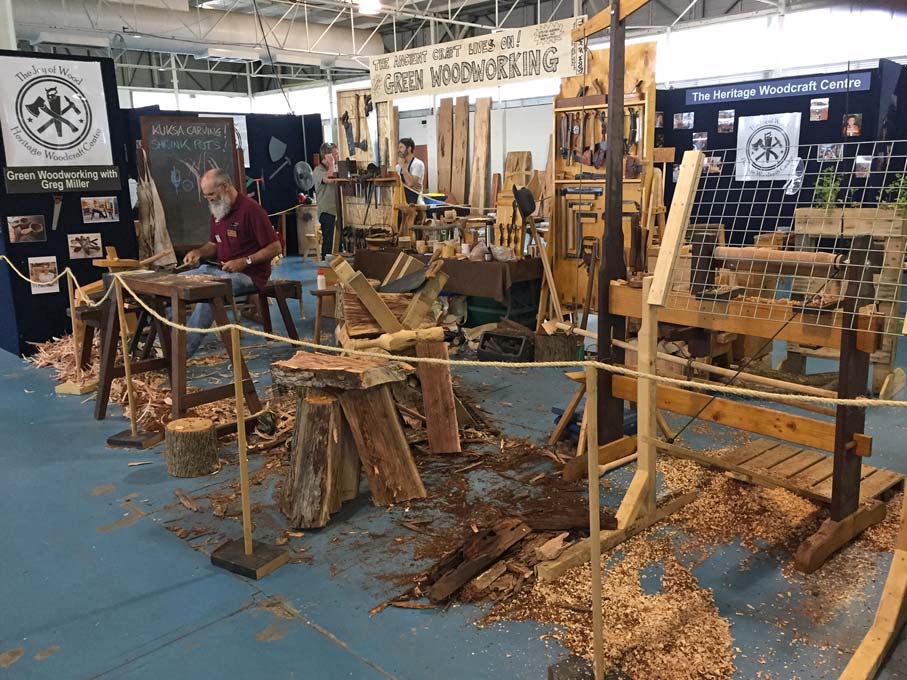 Where else do you see kids having so much fun with a shave horse!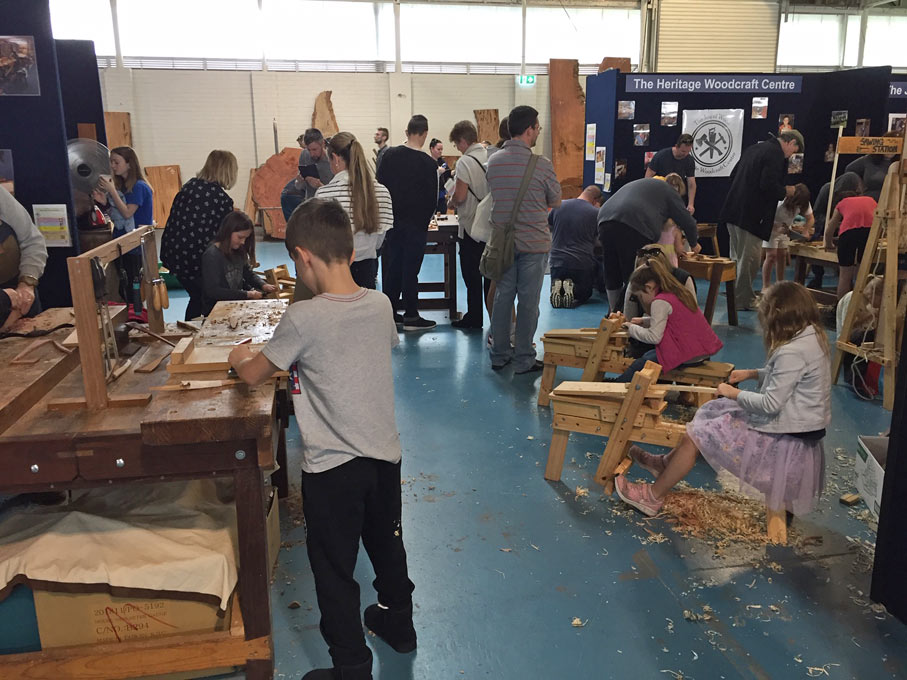 Just in case you think that Perth is stuck in the 1800s, there were plenty of power tools and machines for sale. But it is old hat. I know everyone is waiting to see the furniture.
Well, I did not win. My club mate, Ian Houghton won first prize with a chest called "The Three Americans" (the name went over my head). Interestingly for me, it was also a harlequin theme. A really stunning piece. The photos do not do it justice.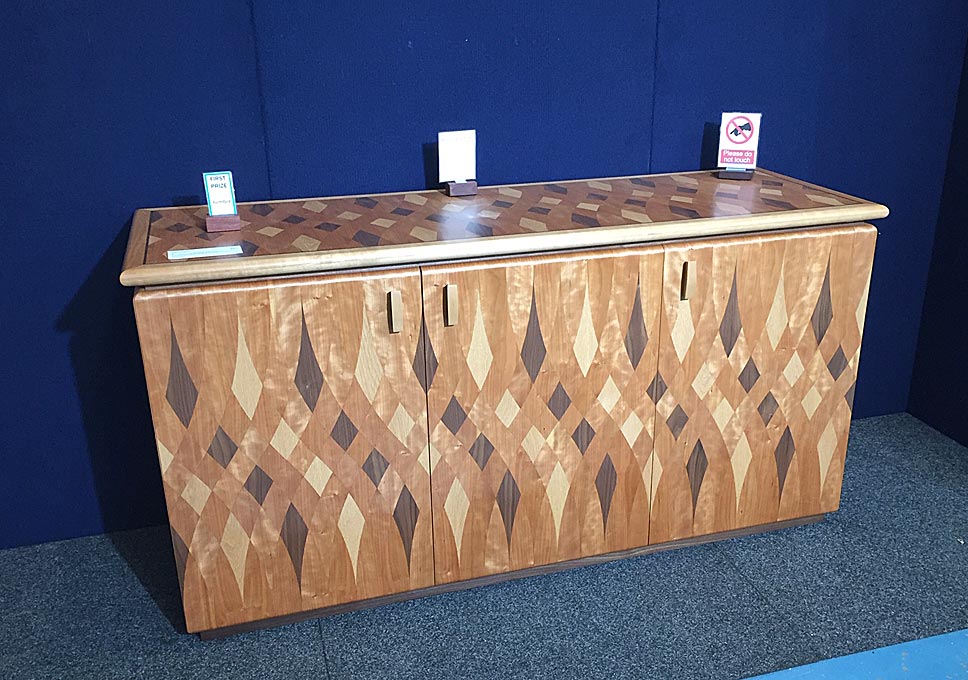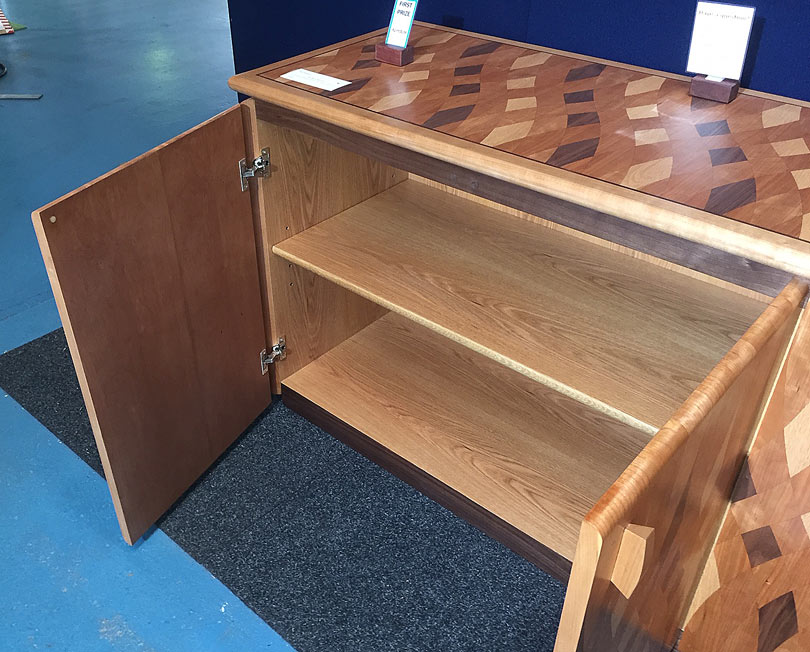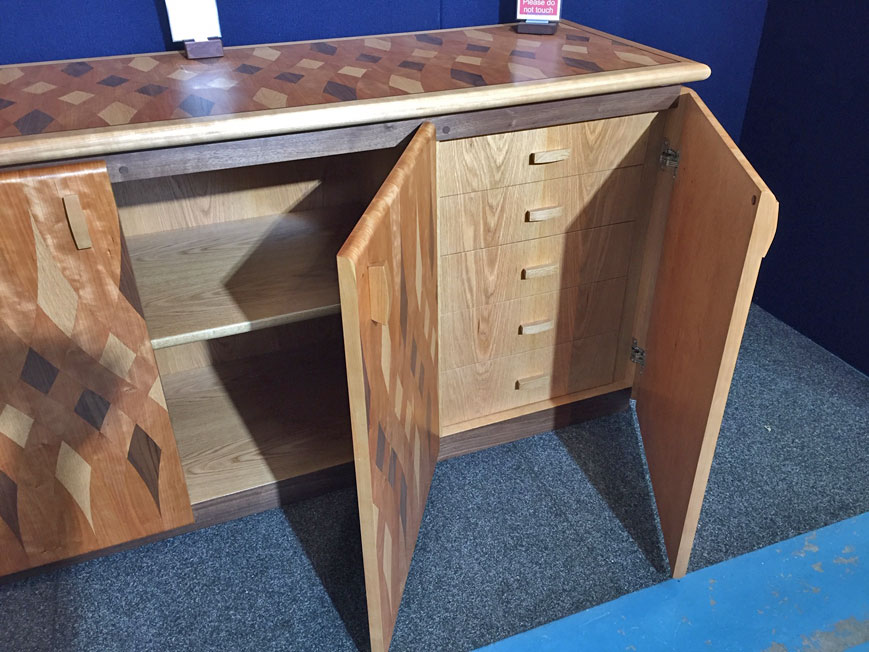 Dovetailed drawers with suede bottoms ...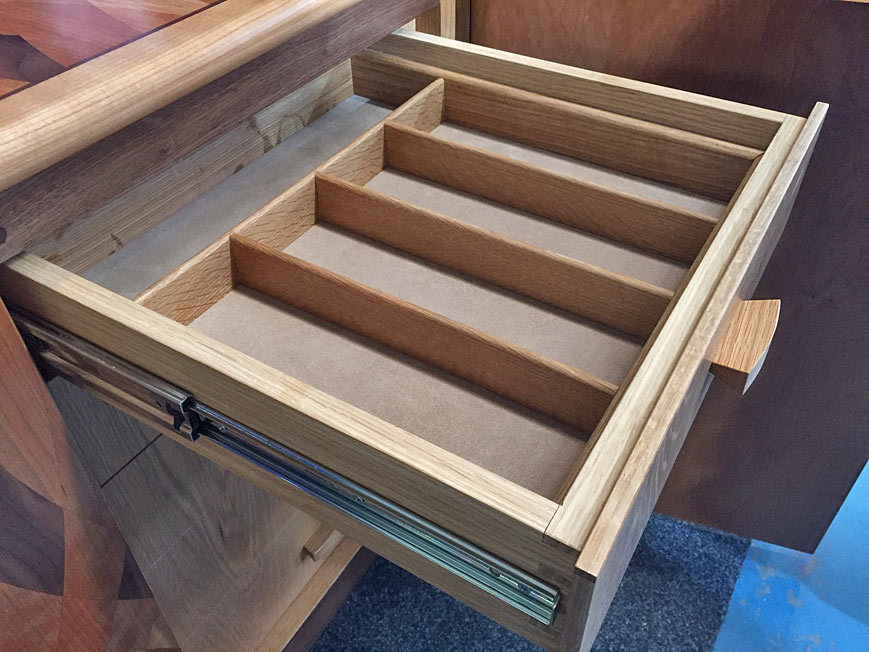 I got second place ...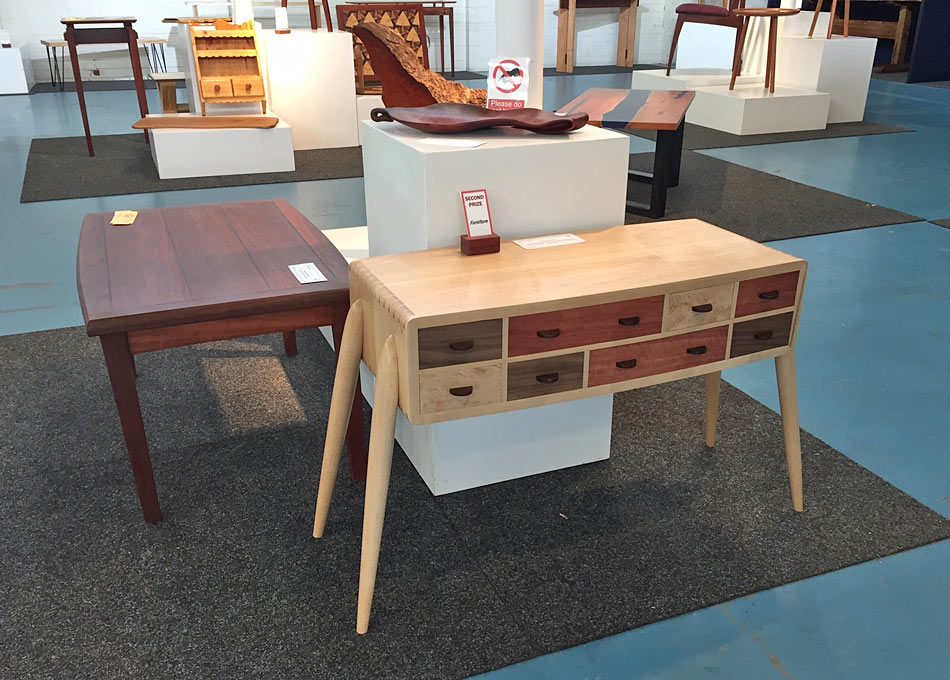 Third went to this heavily inlaid cabinet ...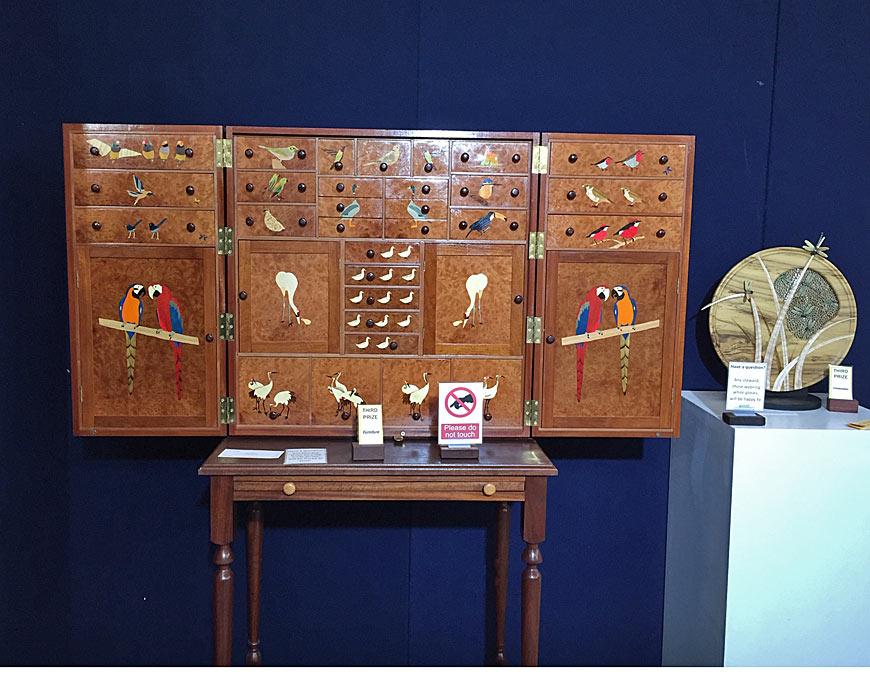 One other piece I will show is first place in the box section, which went to another club member, Martin Burgoyne. Martin had just returned from a course in Japan, the influence for this piece ...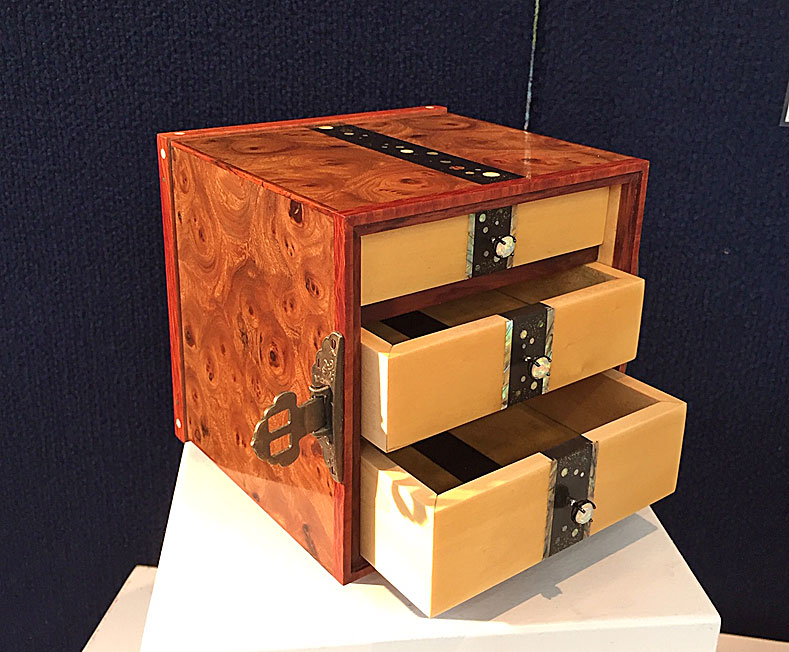 I did not understand it at first, and needed to read the display notice ...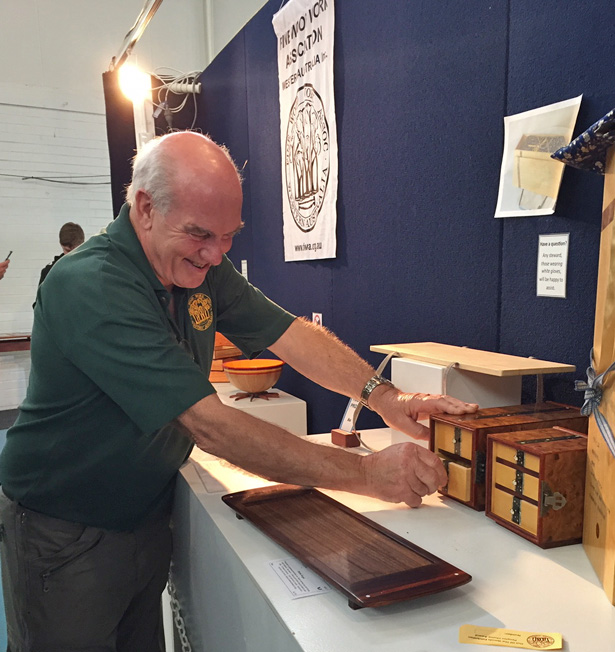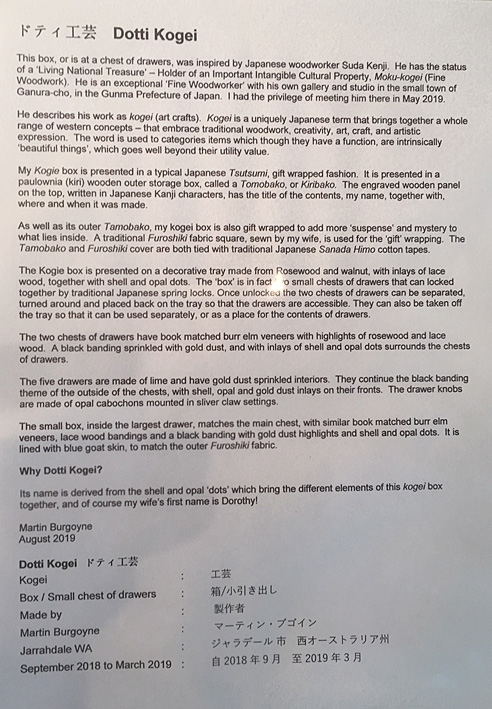 Hope you found this interesting.
Oh, my prize for second place was a HNT Gordon end vise.
Regards from Perth
Derek
Messages In This Thread
West Australian (Perth) Wood Show 2019