Hand Tools Archive
Subject:
The Harlequin side table: rounding the dovetails
Derek Cohen (in Perth, Australia)
This may also be a break from tools and blades
We left off with the drawer dividers a dry fit in the case ...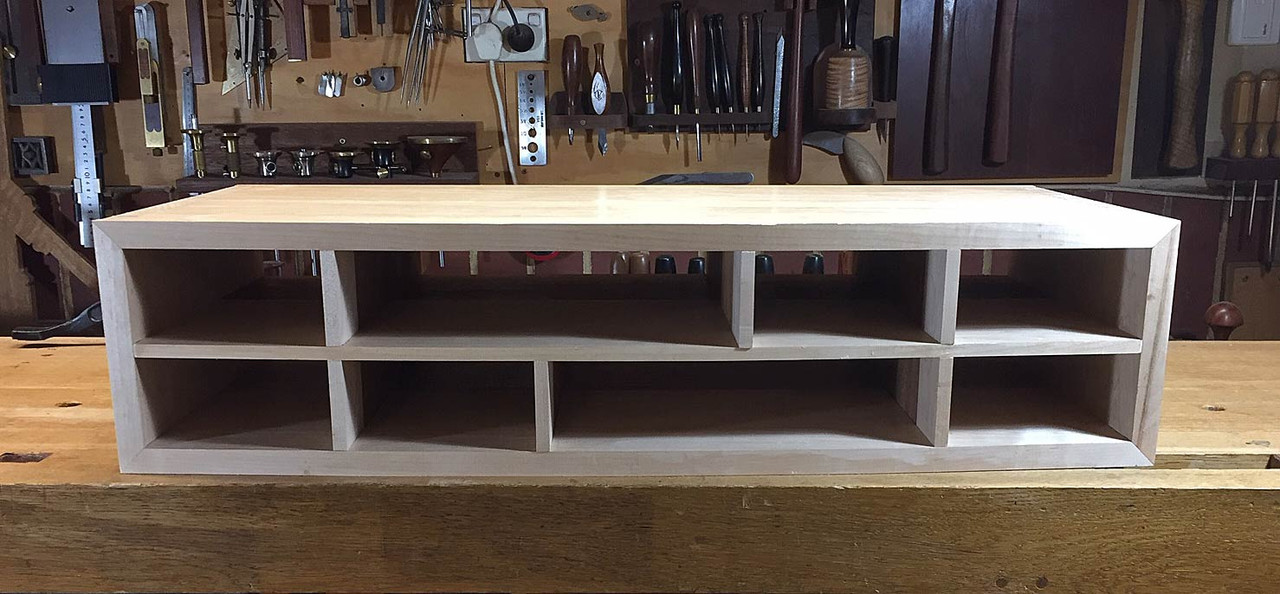 And then this was pulled apart and the case glued up. After a clean up, the ends were looking a little tidier ...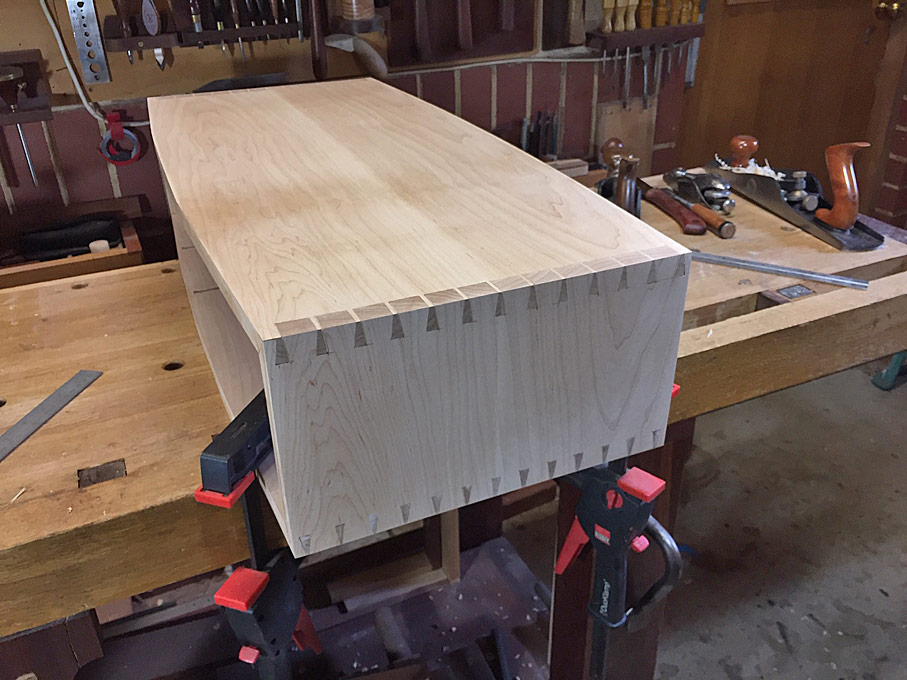 Now we've been through this together with the Jarrah coffee table, but for those who want to know how ...
The ends are marked (with a washer) ..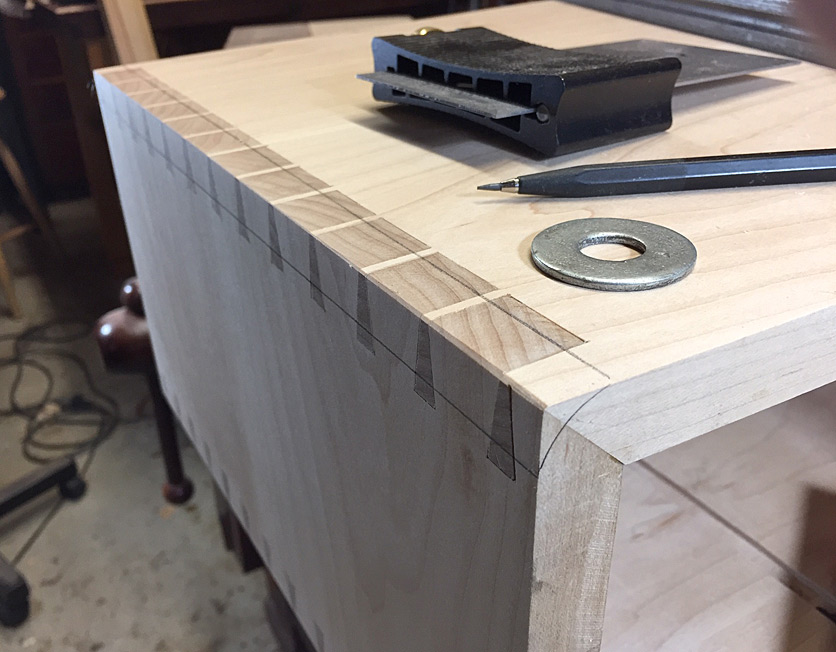 The aim is the remove the waste progressively to the lines ...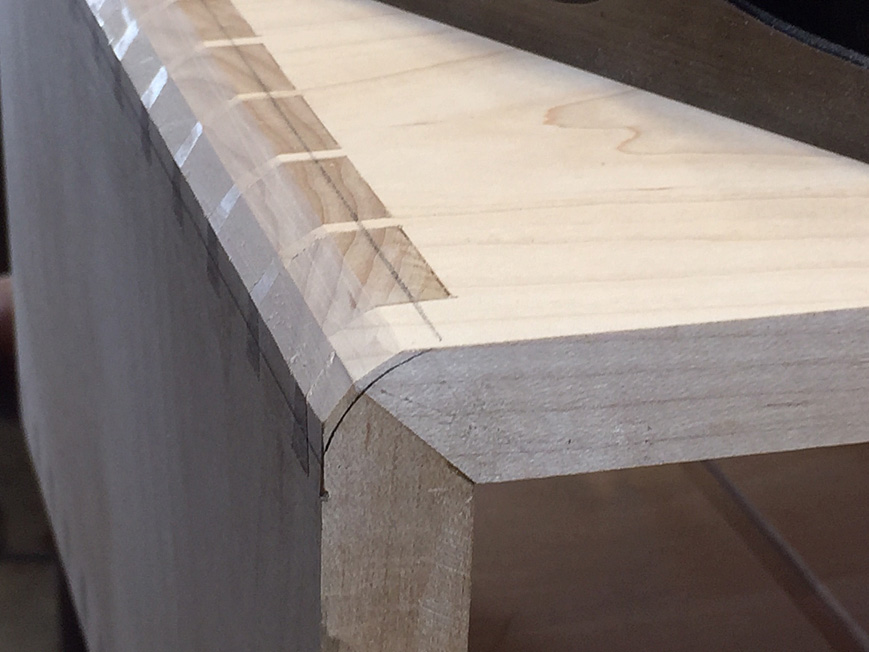 This is quick to do with a low angle jack ...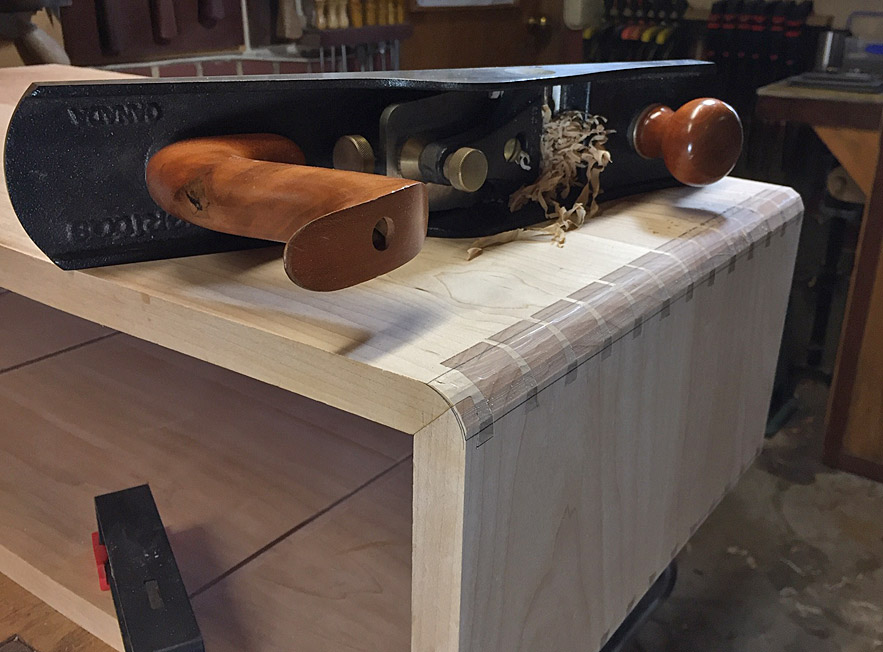 .. and finish with a block plane ...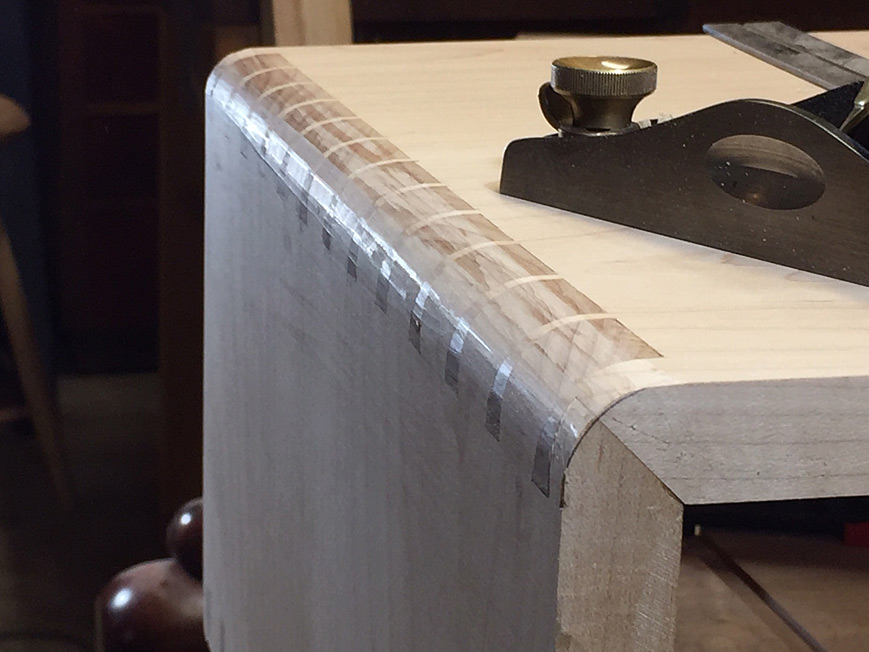 Now finish with sandpaper - 80/120/240 grit ...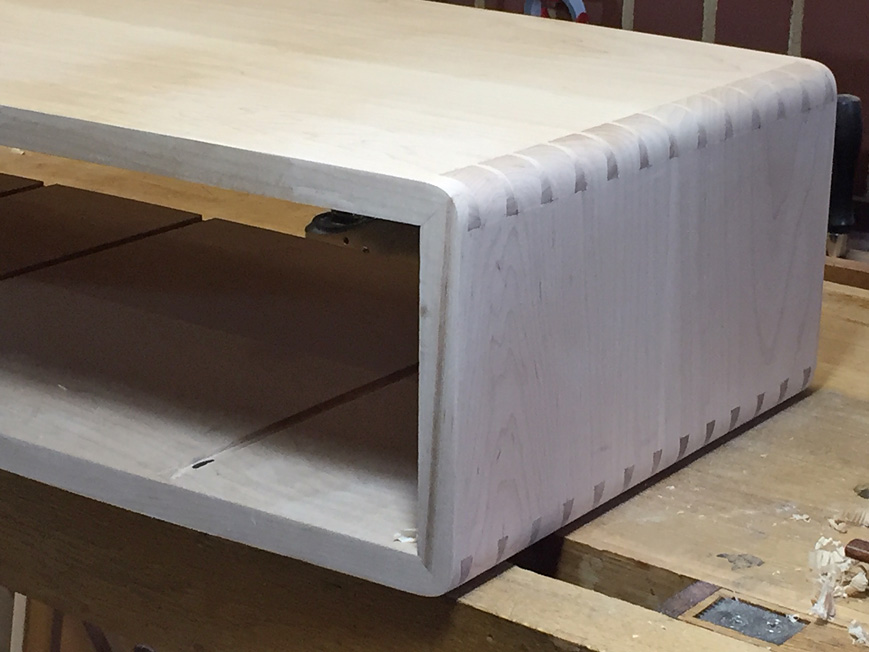 The completed case ...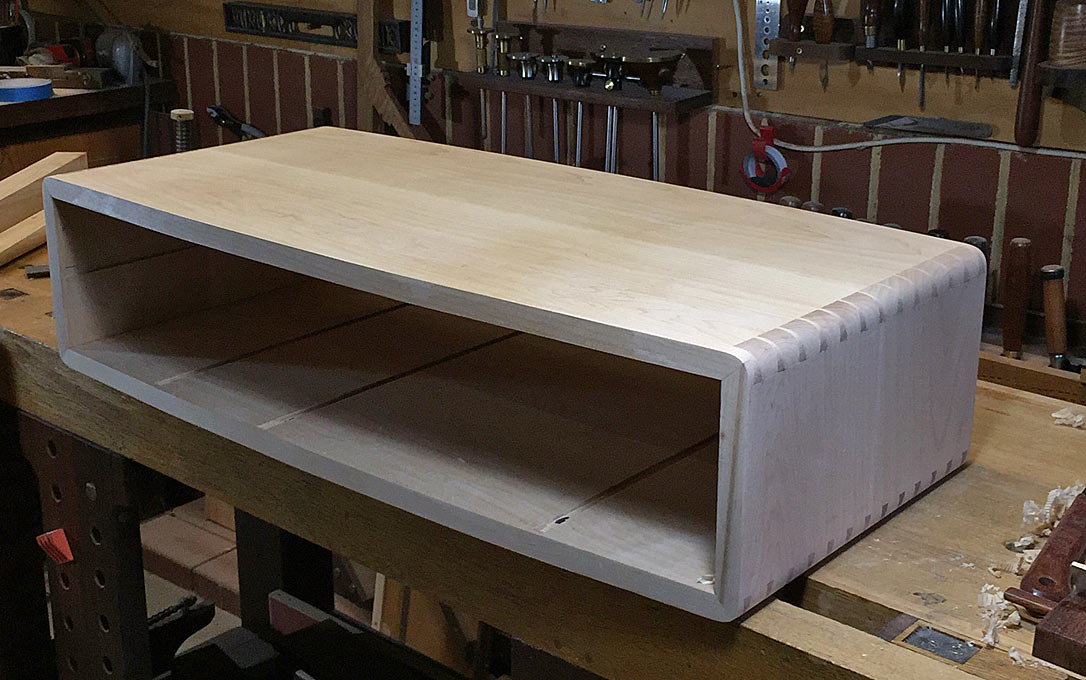 I spent a few hours today turning a few legs. Rather than show the prototypes, I am hoping that I may have enough time to complete them tomorrow - I have the afternoon off!
- and then I will post more photos.
Regards from Perth
Derek
Messages In This Thread
The Harlequin side table: rounding the dovetails