Hand Tools Archive
Subject:
A coffee table for my nephew - #7
Derek Cohen (in Perth, Australia)
Finishing the base ..
Splayed legs leave their tops angled with the rails, and they need to be flushed ...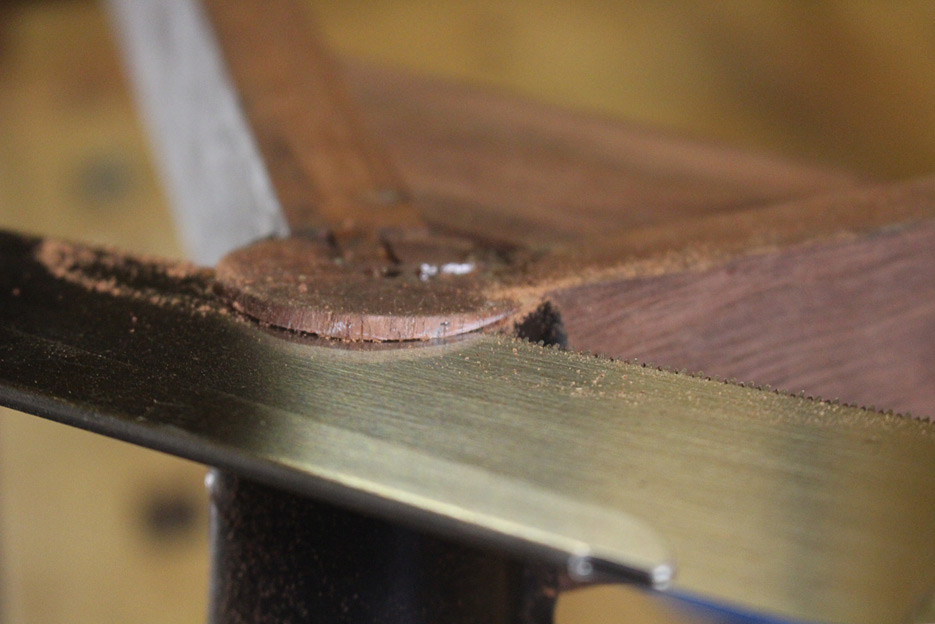 ... to be coplanar on both sides ...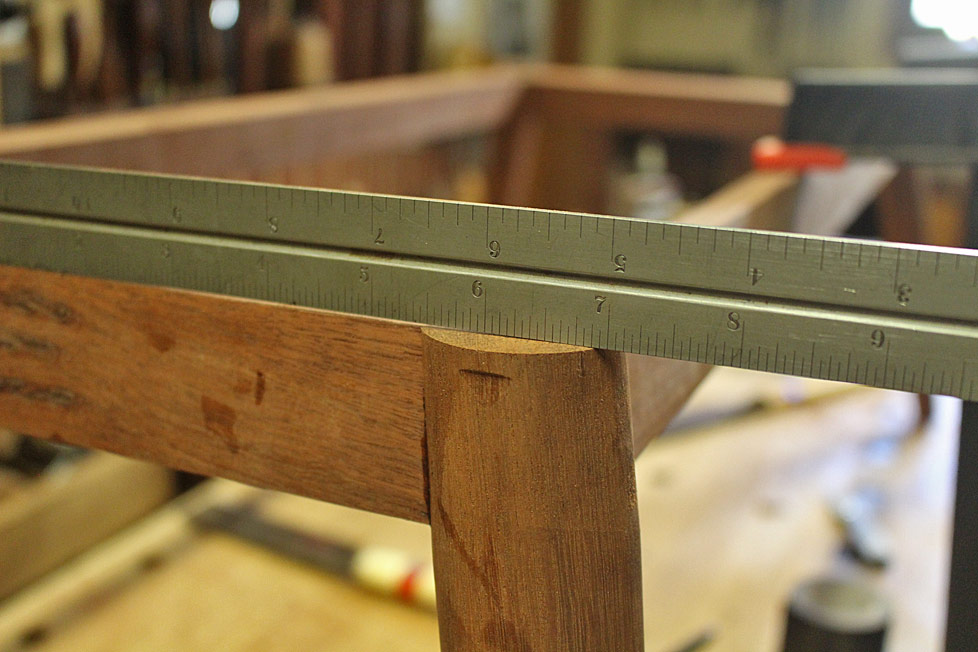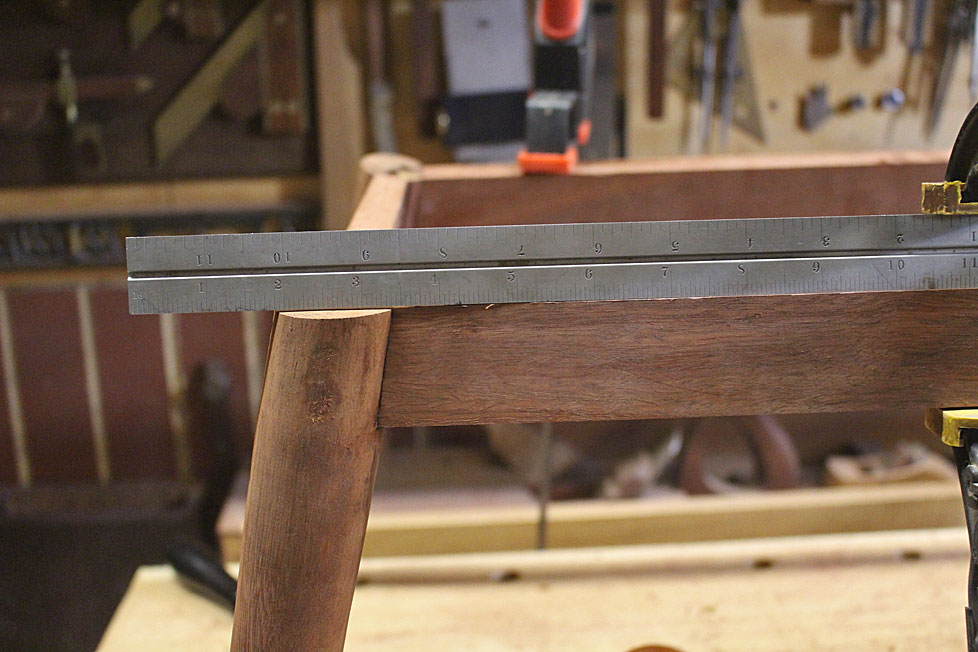 The next step was to add corner reinforcing blocks. These were glued and screwed ...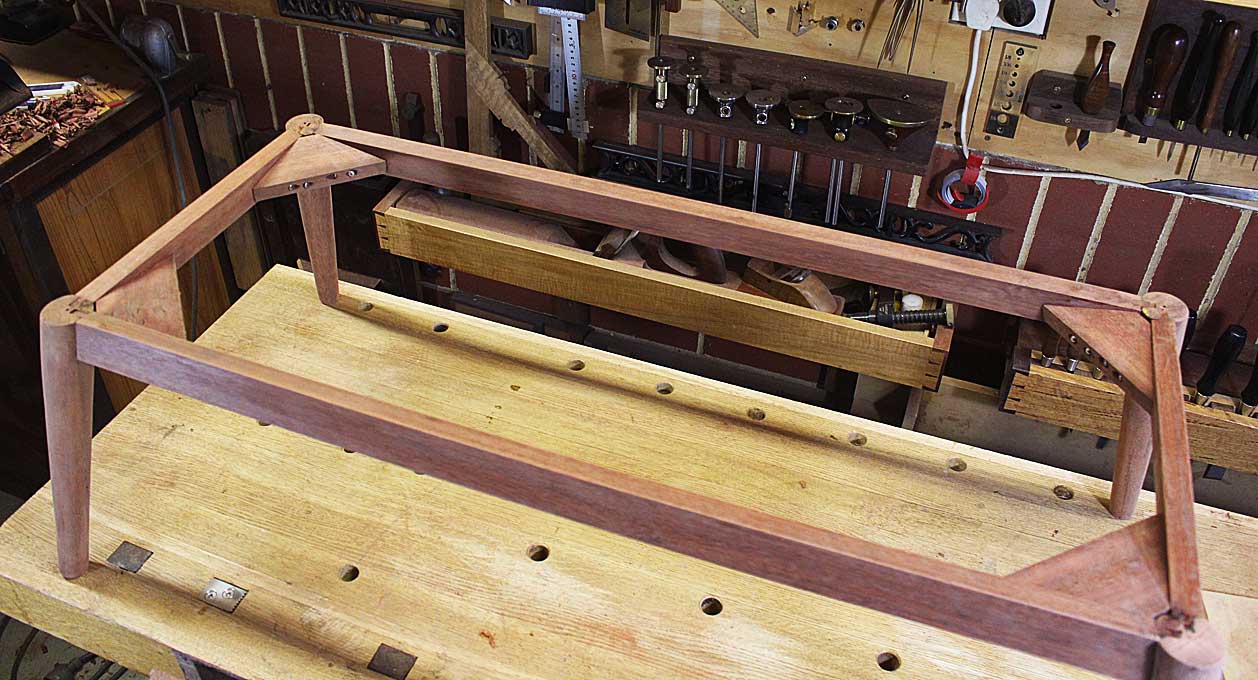 You can see they follow the angled rails (created by the splayed legs).
The under side ..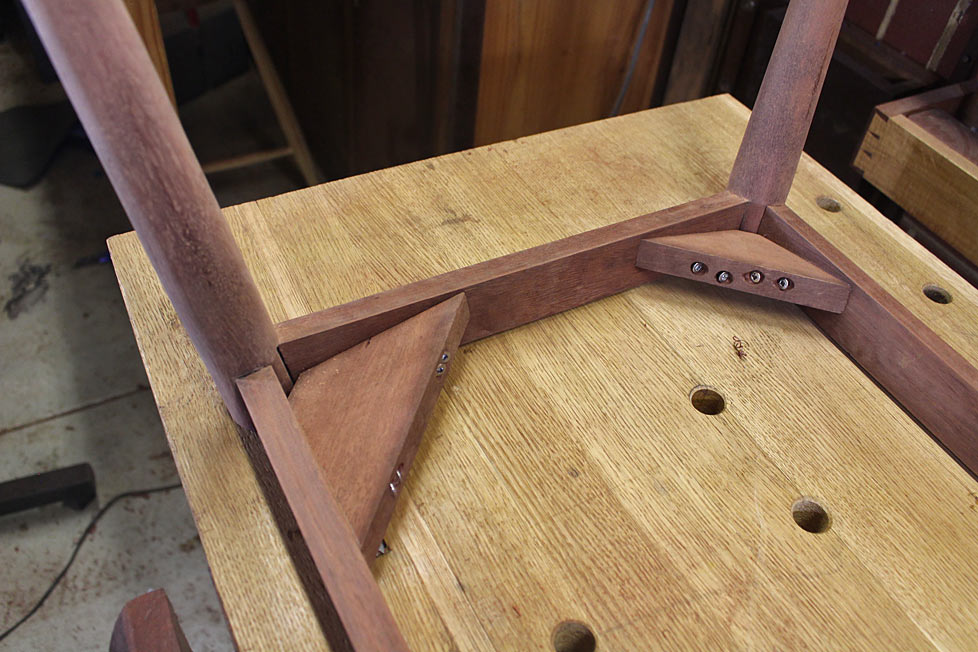 The final stage was to level the legs. Measure the height at each corner, and use wedges under each leg until the height is the same for all ...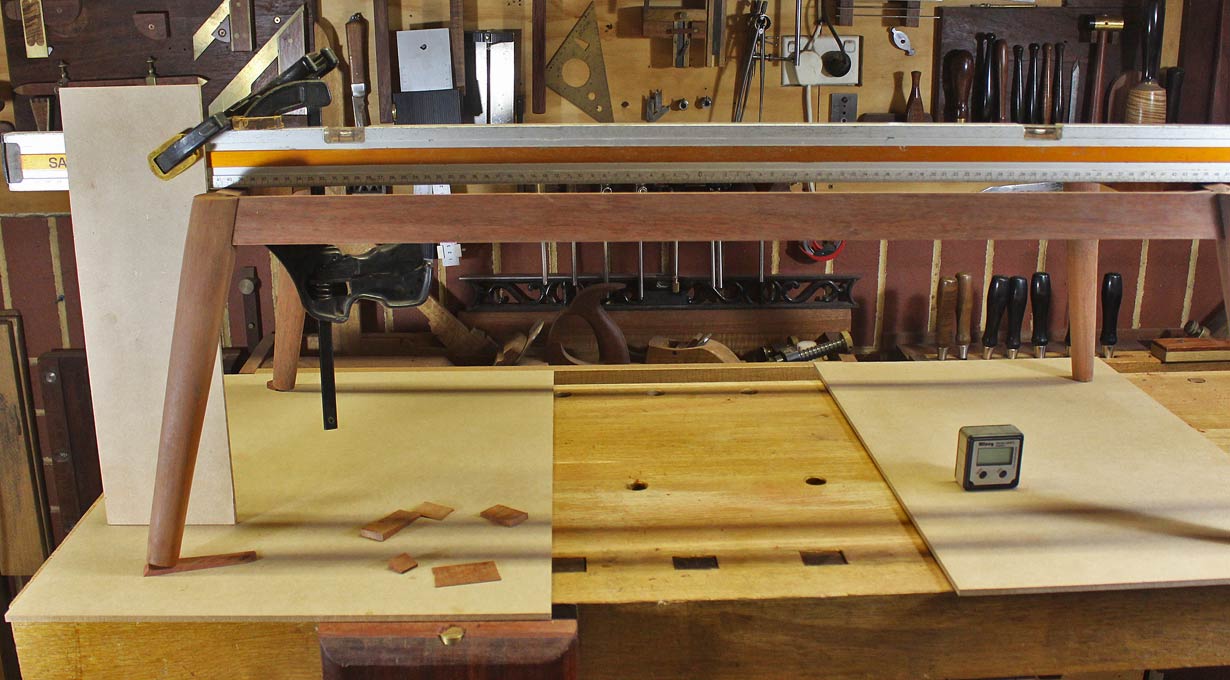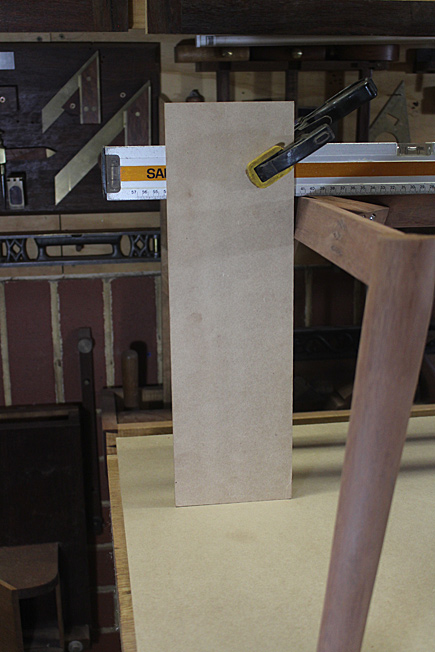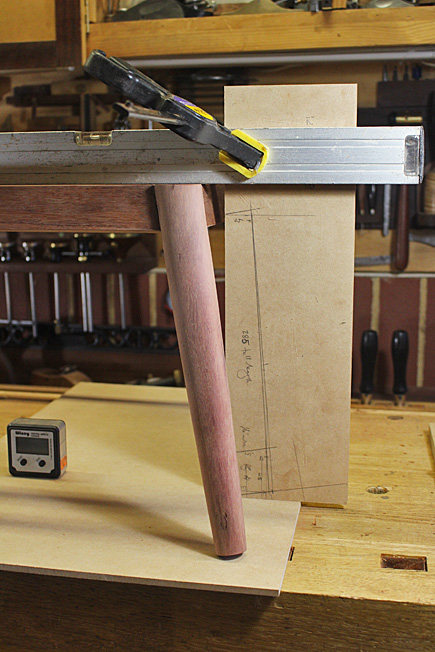 Hot glue the wedges so they do not move ...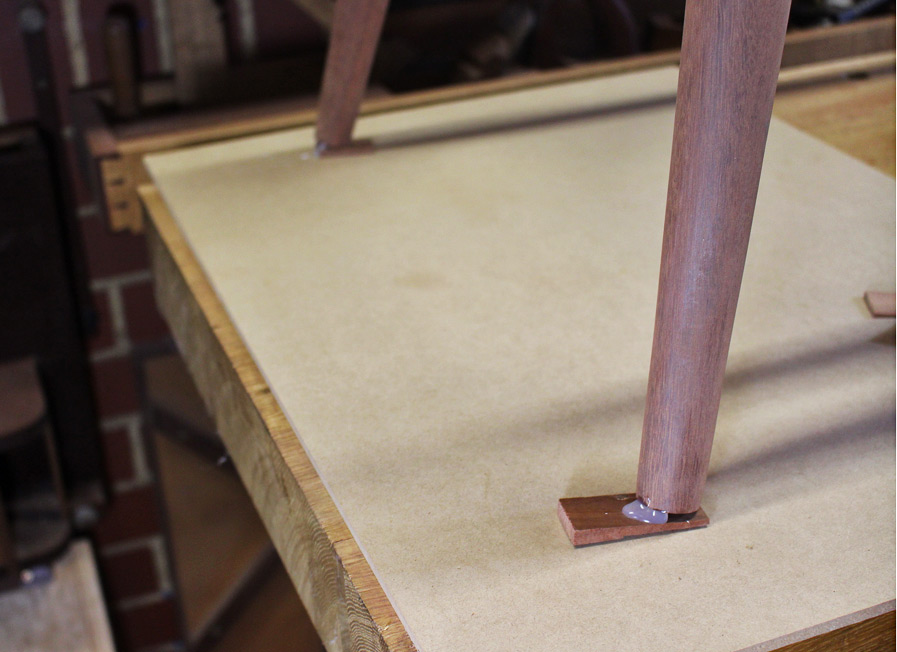 Once done, scribe the bottom of each leg ...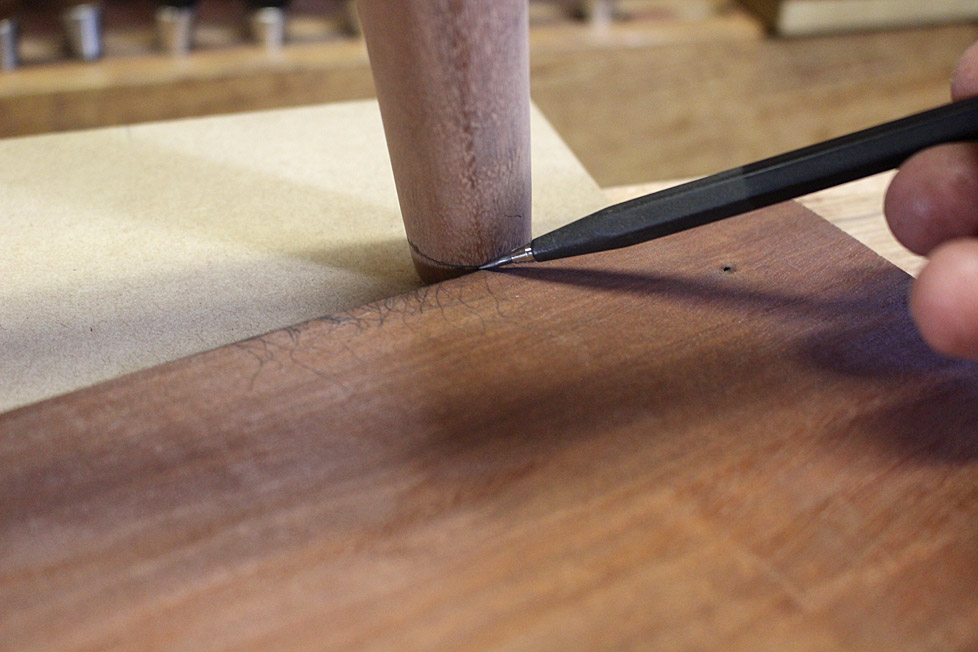 Electrician's tape is great for marking at an angle ...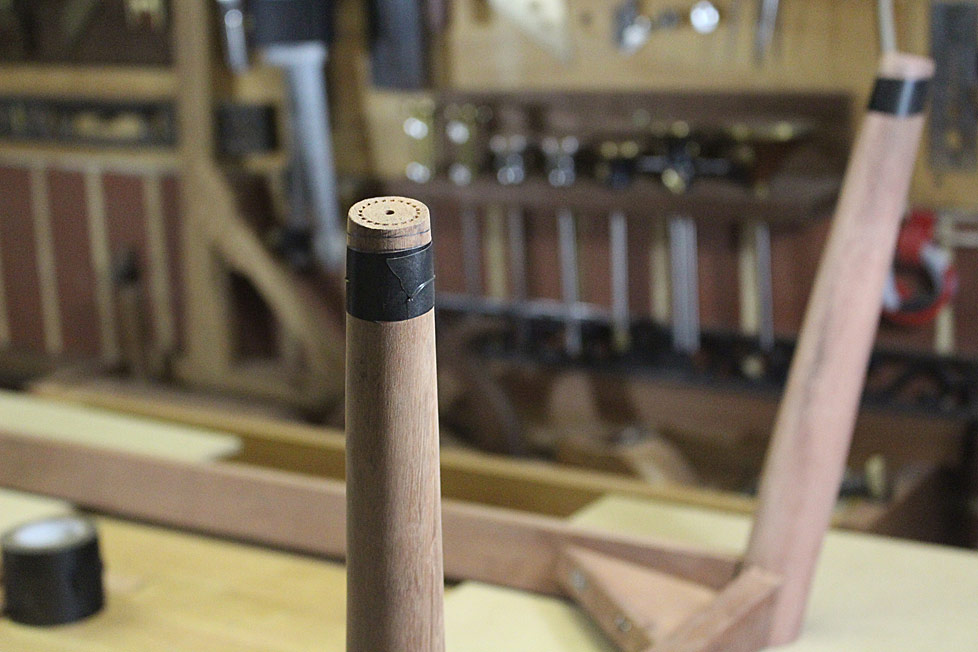 Saw off the waste, and we are done ...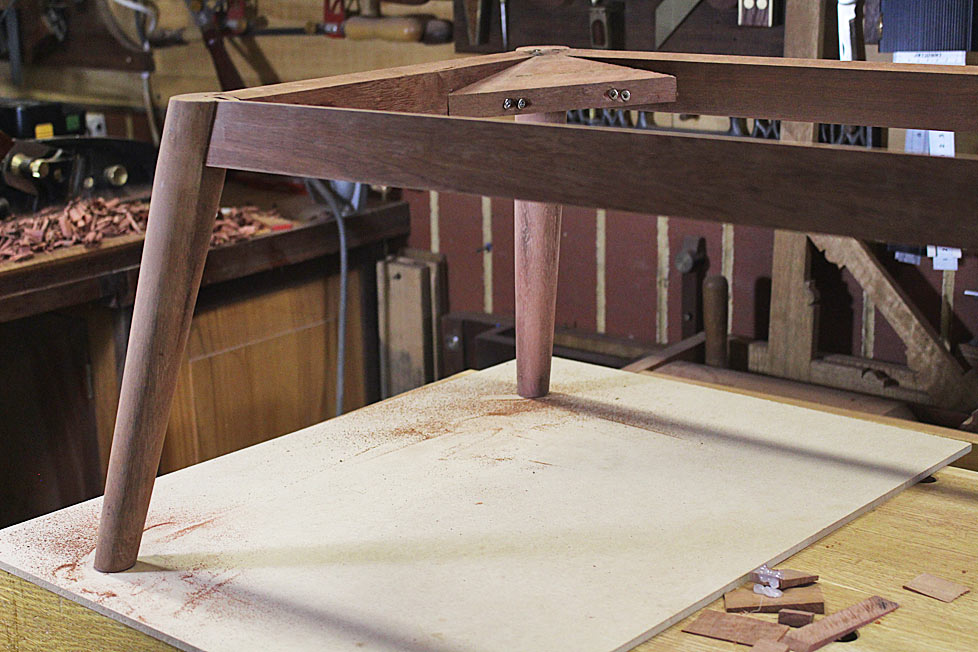 I checked the result with a digital angle box. All good. Sanded to 240 grit ...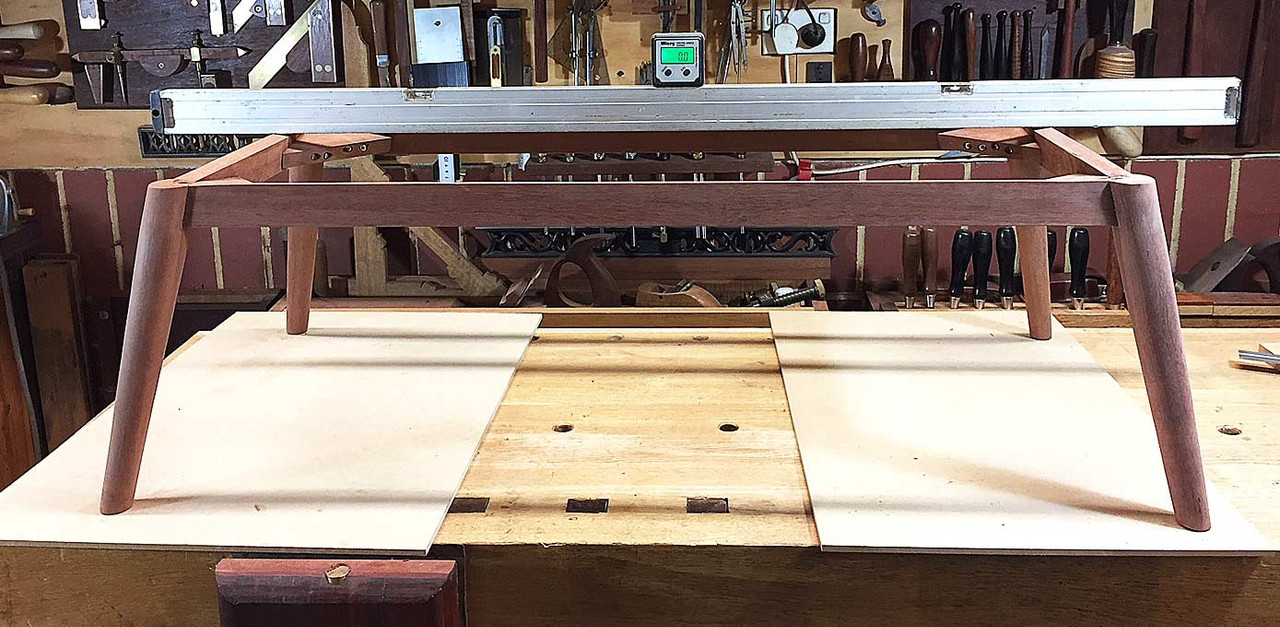 The drawer and finishing is left to do.
Regards from Perth
Derek
Messages In This Thread
A coffee table for my nephew - #7