Hand Tools Archive
Subject:
Coffee Table for my nephew - #3
Derek Cohen (in Perth, Australia)
A few progress shots.
Before beginning on dovetailing the ends, stopped dados were marked out for the drawer case. The lower- and upper panels were clamped together and a MDF template of the drawer case set in position...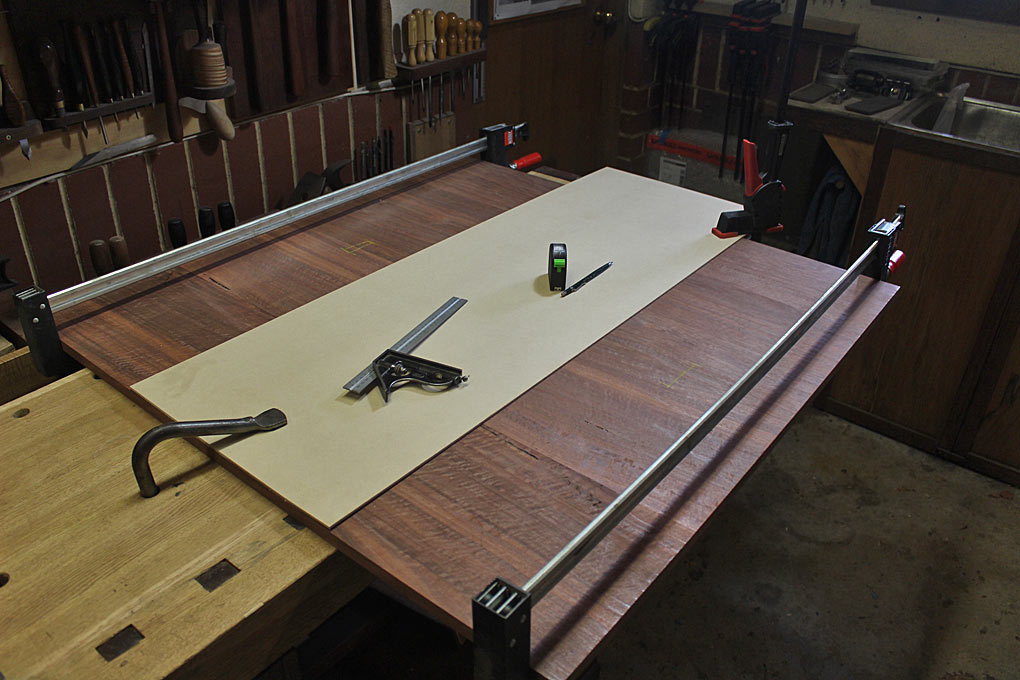 Marked out, chisel walls made ...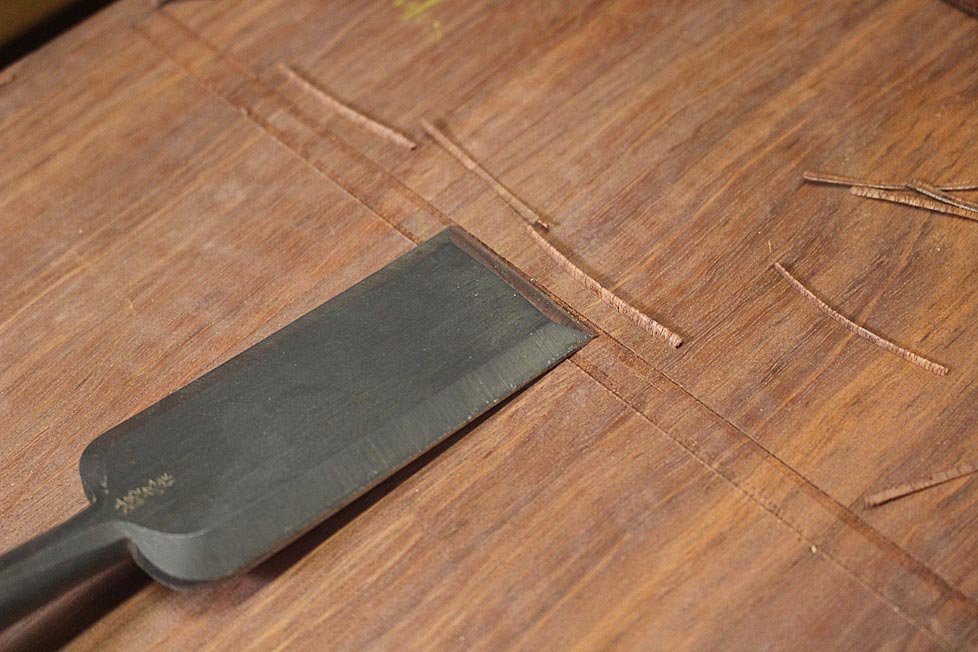 ... to guide the saw cut ...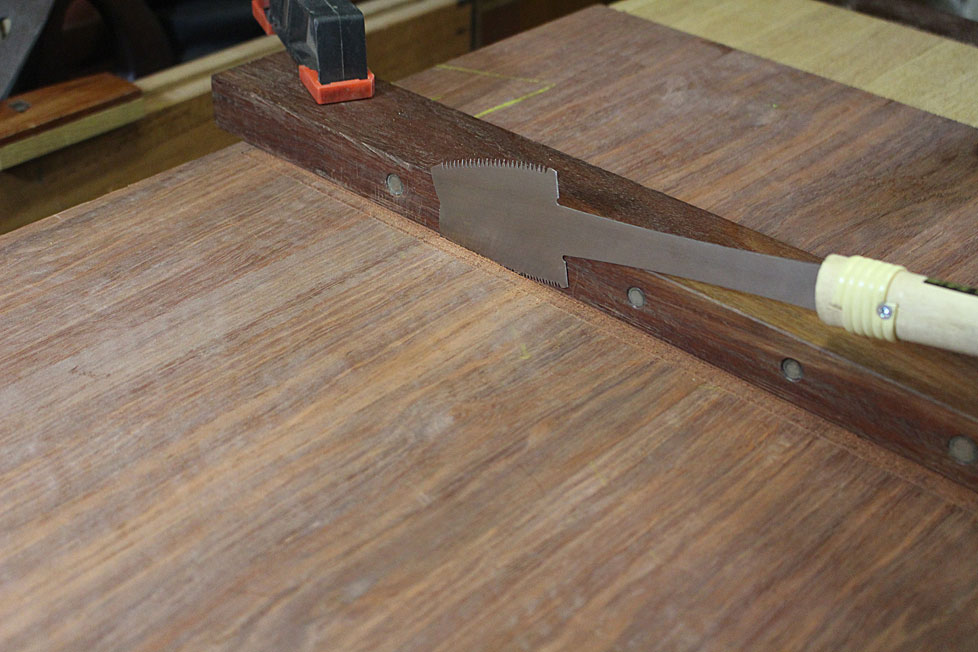 Then chiseled ..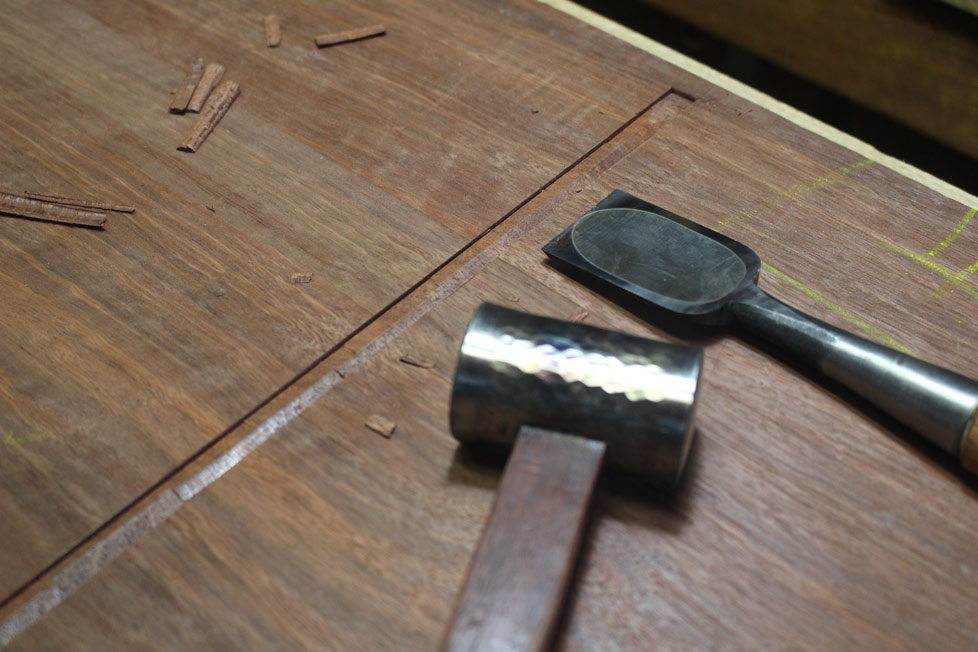 ... and routered out ...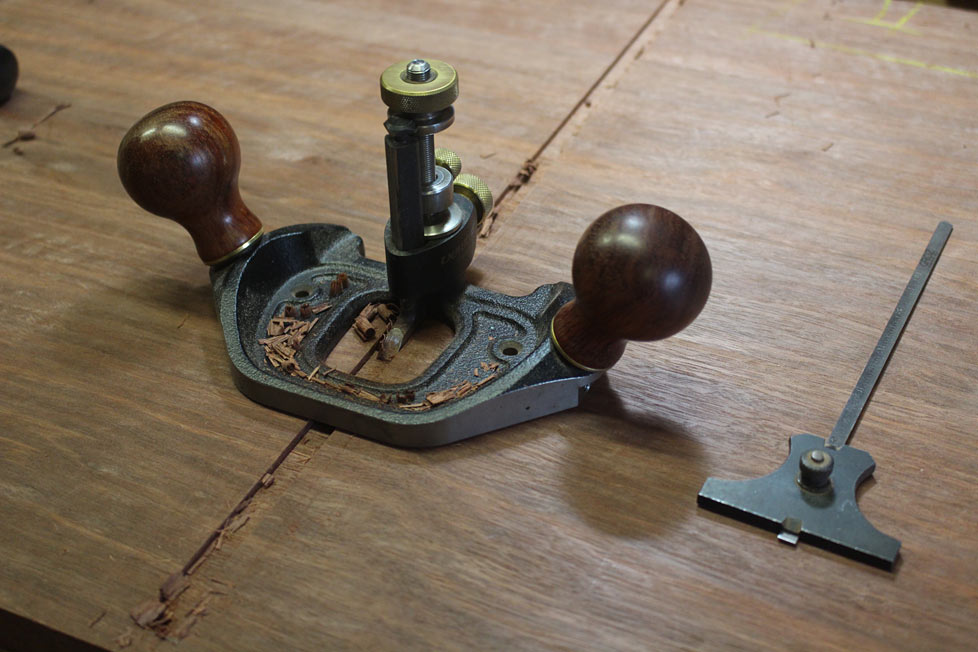 Following the method outlined previously, the two ends and the top were joined with mitred through dovetails ...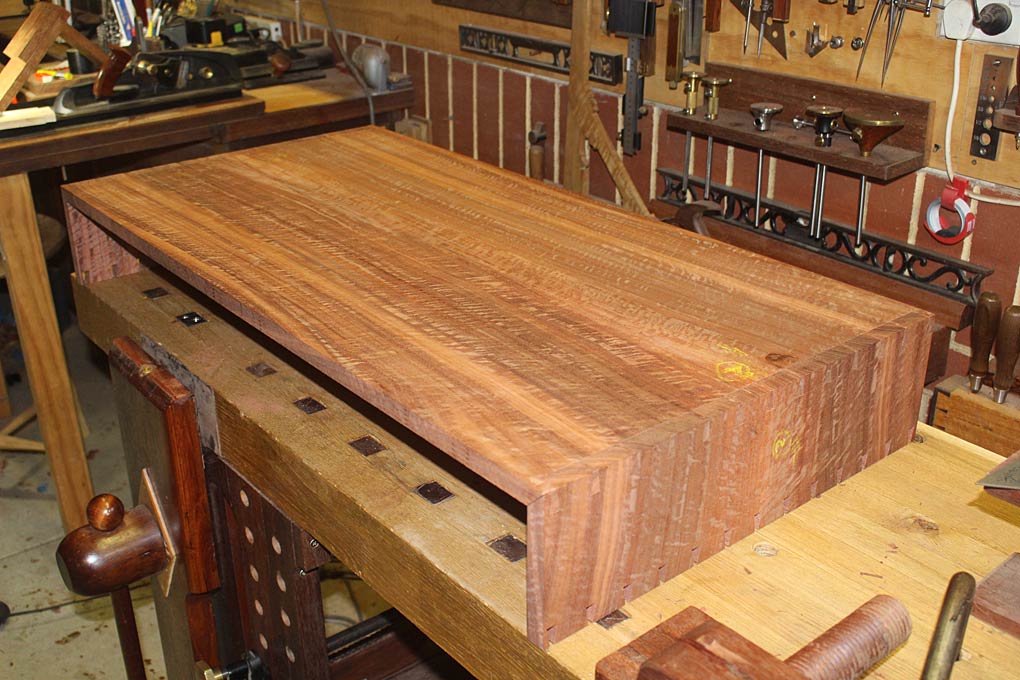 One edge ...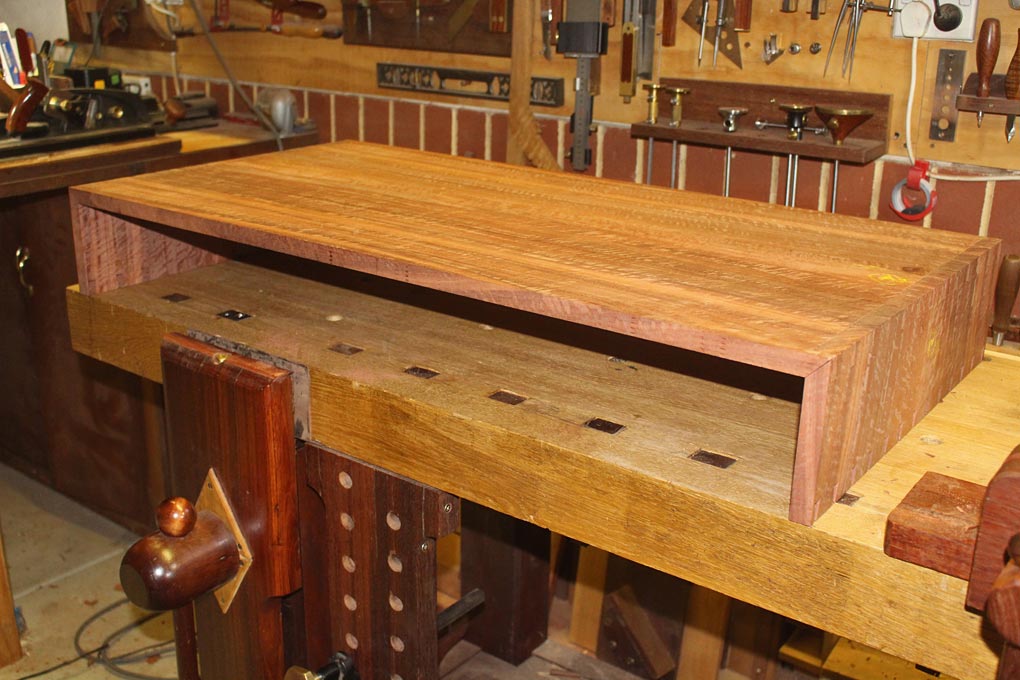 .. and the other side ...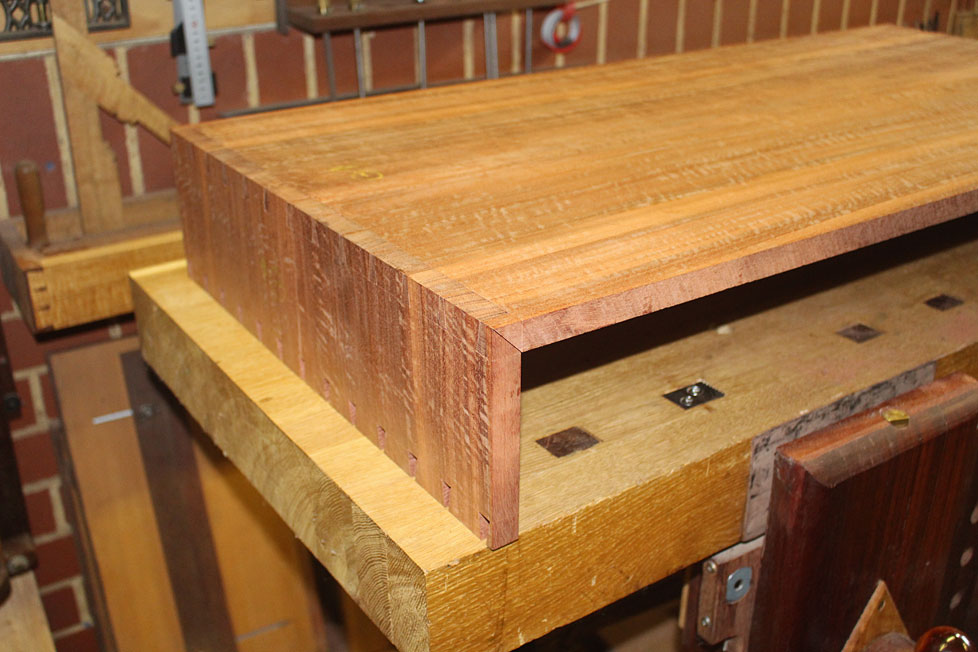 The plan now is to size the drawer case sides before dovetailing and joining the lower panel.
In the photo below, the dados are checked for size with a 10mm wide template ...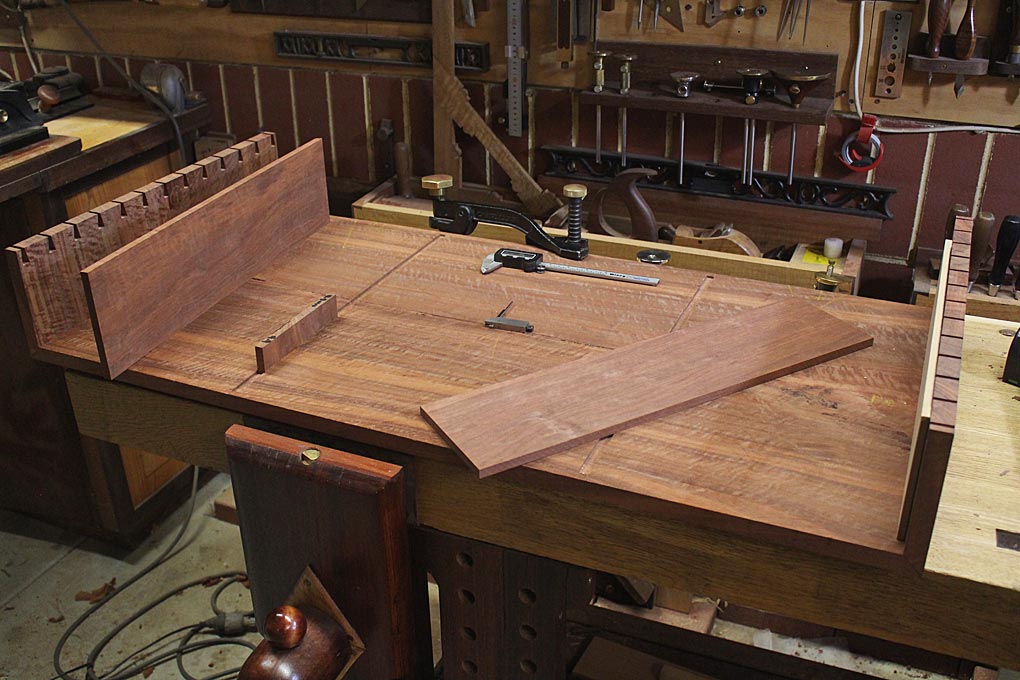 An MDF template checks the case sides are parallel ...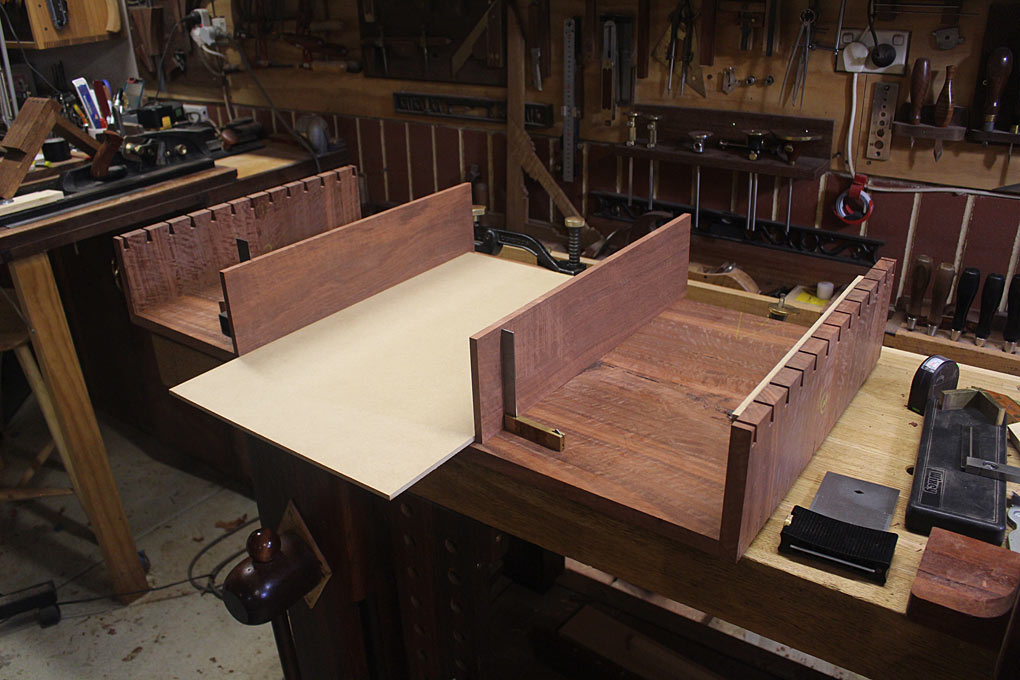 At the far end is another MDF template to size the drawer case sides ...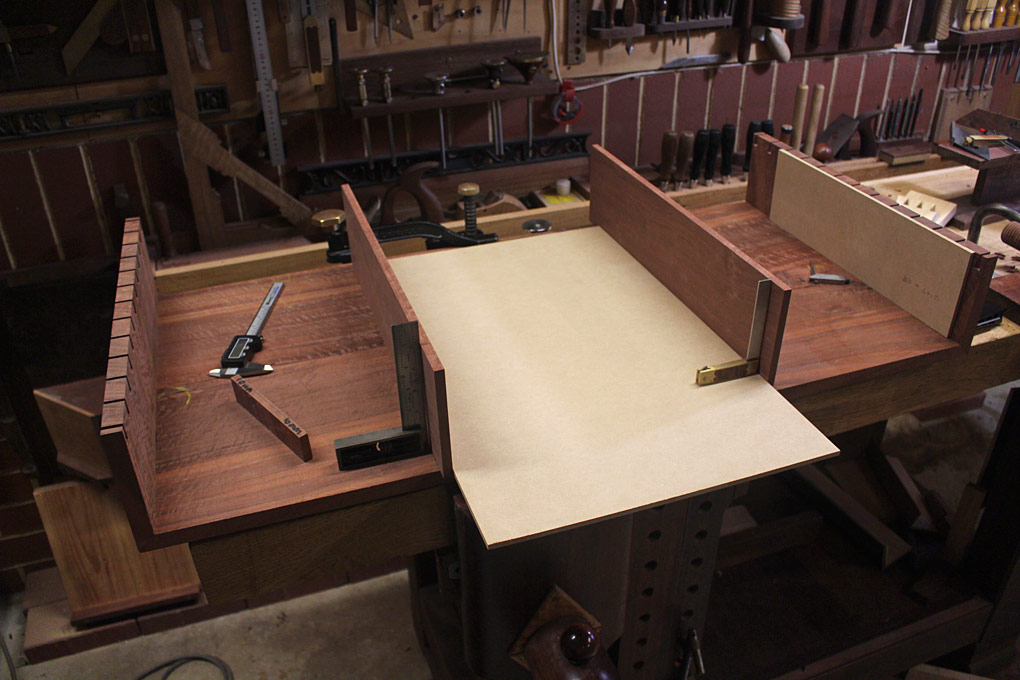 That's it for now.
Regards from Perth
Derek
Messages In This Thread
Coffee Table for my nephew - #3