Hand Tools Archive
Derek Cohen (in Perth, Australia)
It's been a long time since I made a coffee table. This one is for my son, who recently moved to Sydney. New city, new job. He has found a great apartment, and has begun to request furniture, first a coffee table to replace an Ikea piece his girlfriend purchased. I think that he is playing with fire! No, she's great
It's a long weekend in a fortnight, and Lynndy and I plan to visit. (We have family in Sydney, and old friends from when we lived there 30 years ago). My idea was to build a coffee table and take it on the plane as a sort of surprise (he knows I am building it, but will not expect it this way). Fun, eh?
So, I needed a knock-down design. And a design along the lines of Danish Modern, which would fit in nicely in his home.
I was taken with a piece by a Japanese maker, Ishitani. He has some great builds on YouTube which are worth looking up. Inspiration came from this design of his ...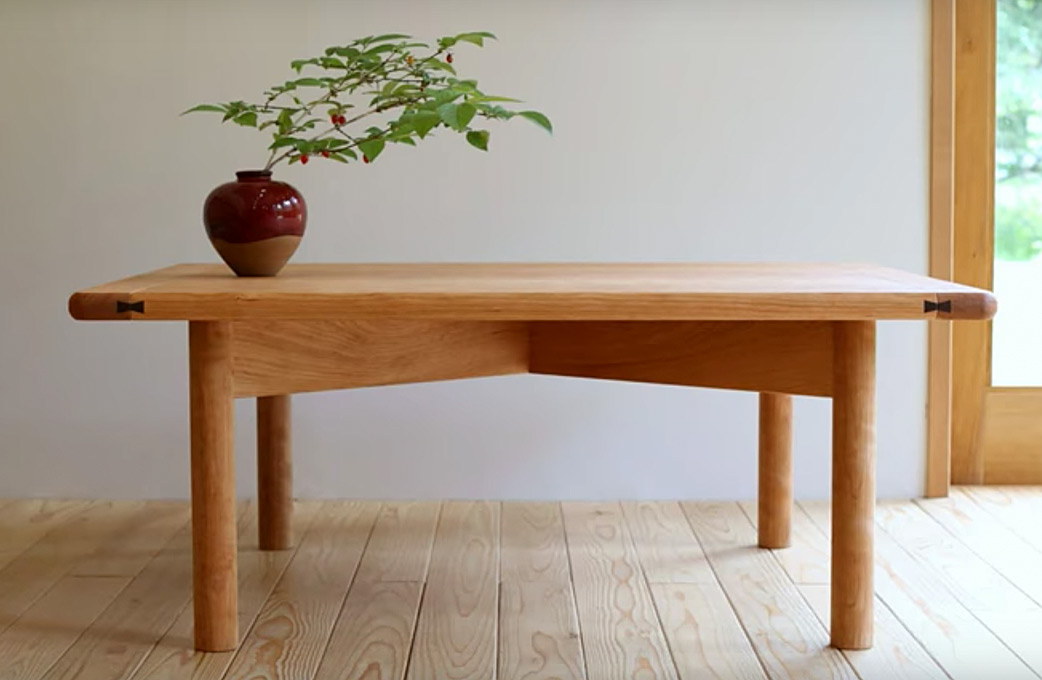 The top lifts off ...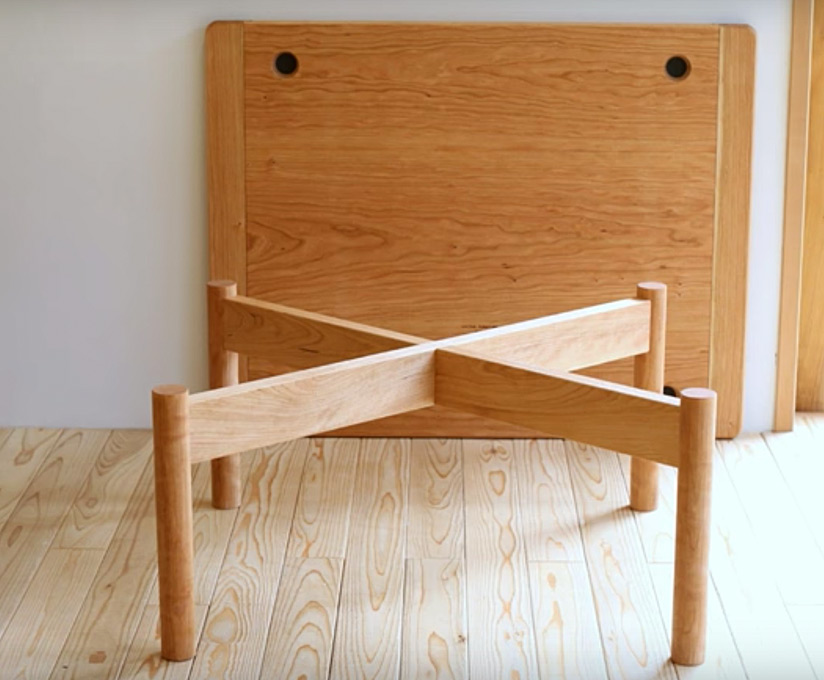 ... and the legs come apart ...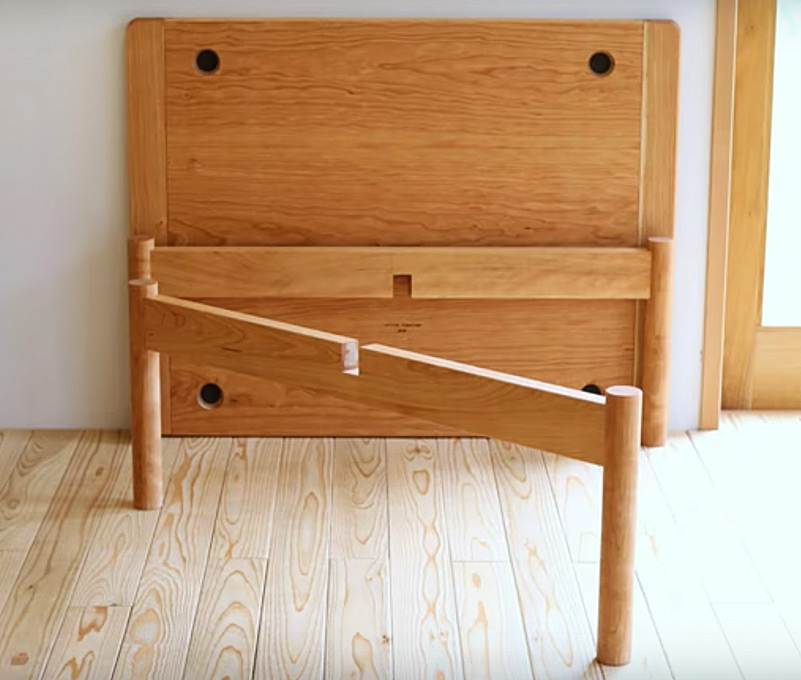 The coffee table required two weekends to complete. That's a nice change from the pieces I've been building. The wood is Hard Maple. I've grown to like this stuff.
I made a few changes to the design. Firstly, it is a little slimmer and larger (I think): 38" long x 28" wide and 16 1/2" high. Plus a few modifications.
Here's the table ...
To take this shot I had to crawl on the carpet. Much of the underside is unlikely to be seen, even at a distance.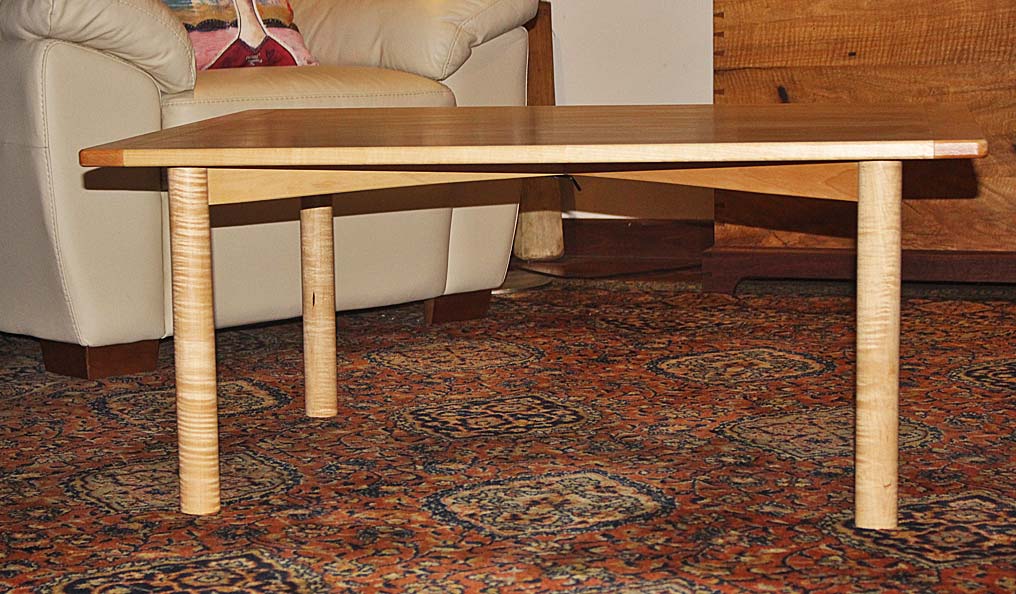 Here's what it looks like underneath. Where Ishitani left his rails straight, I've added a curve (you know me and curves) ..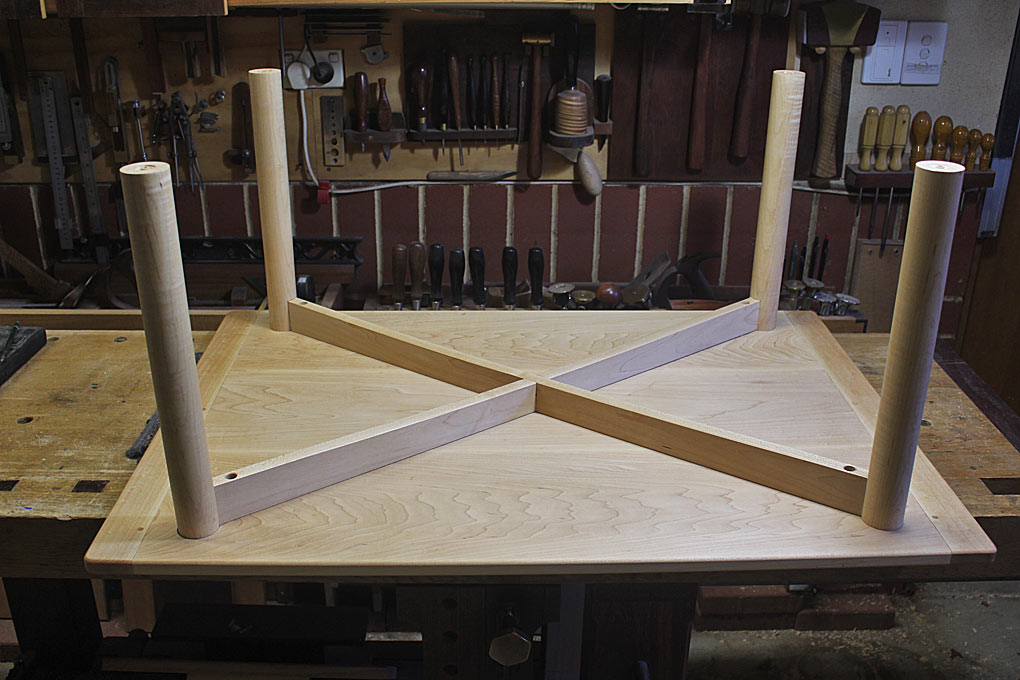 The legs come off for packing flat ...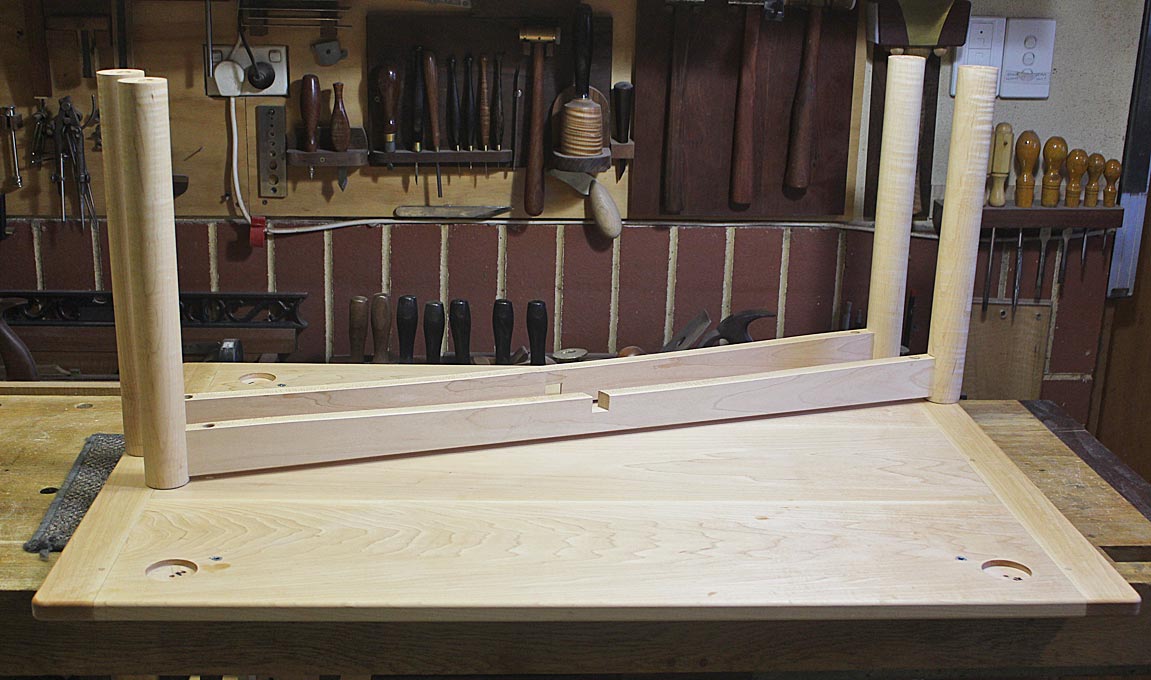 Join at the centre ...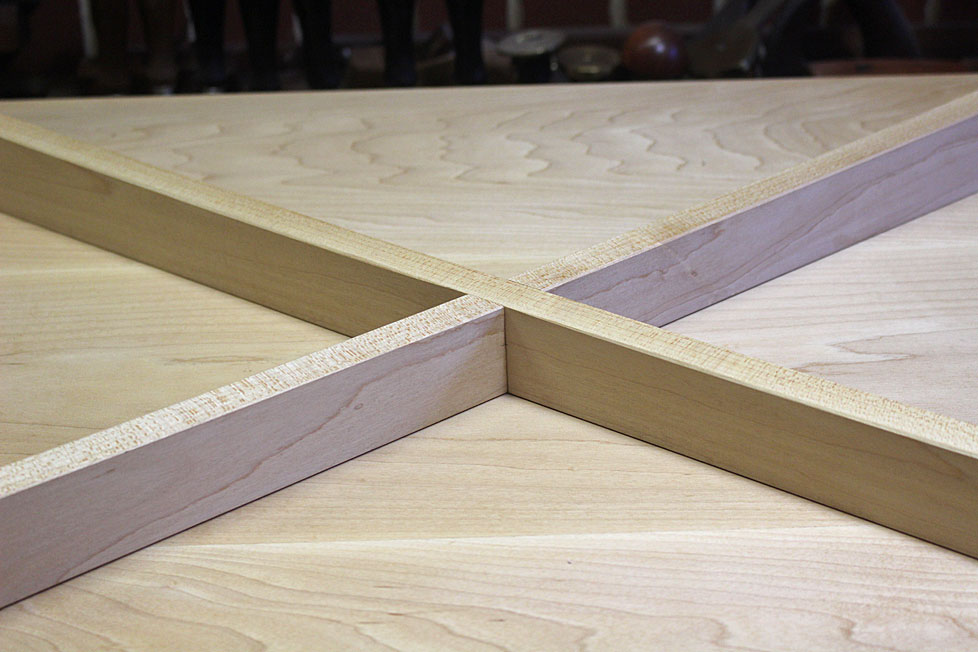 Ishitani connected breadboard ends with a dovetailed spline. I have used a true drawbored breadboard construction. The weather in Sydney changes from dry cold in Winter to high humidity in summer. I did not think that a dovetail would cope with this.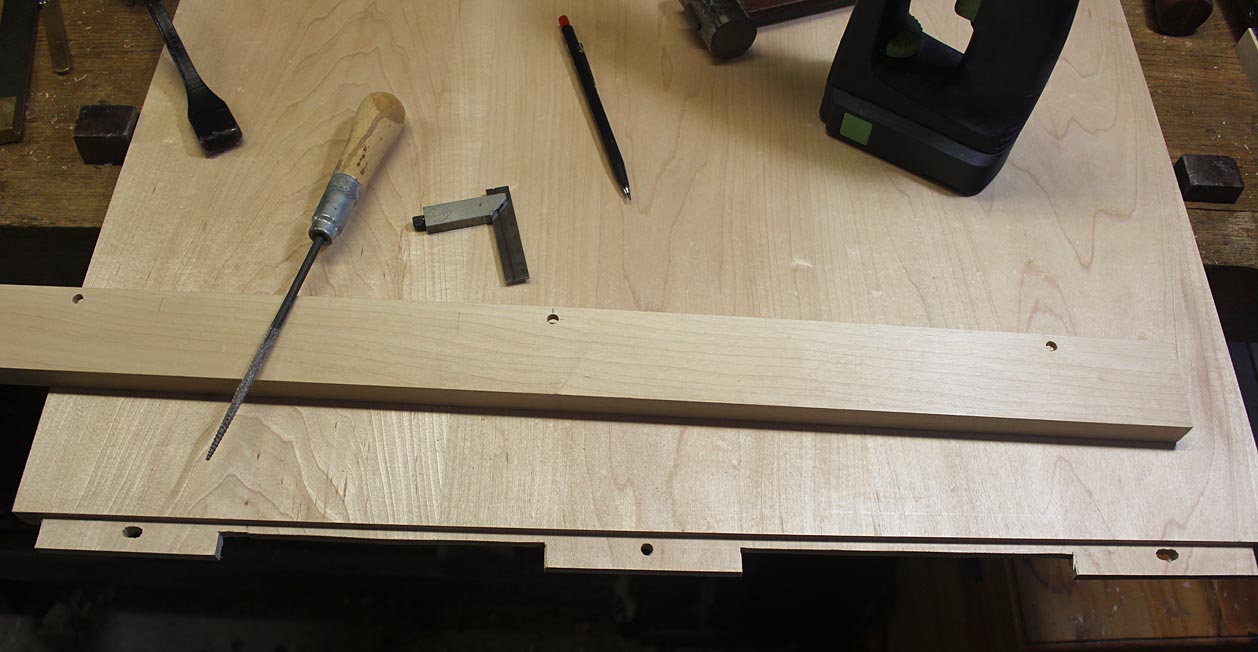 Gotta show a tool - these were made with a Veritas Jack Rabbet (to balance the recent post of a power router for the mortices) ...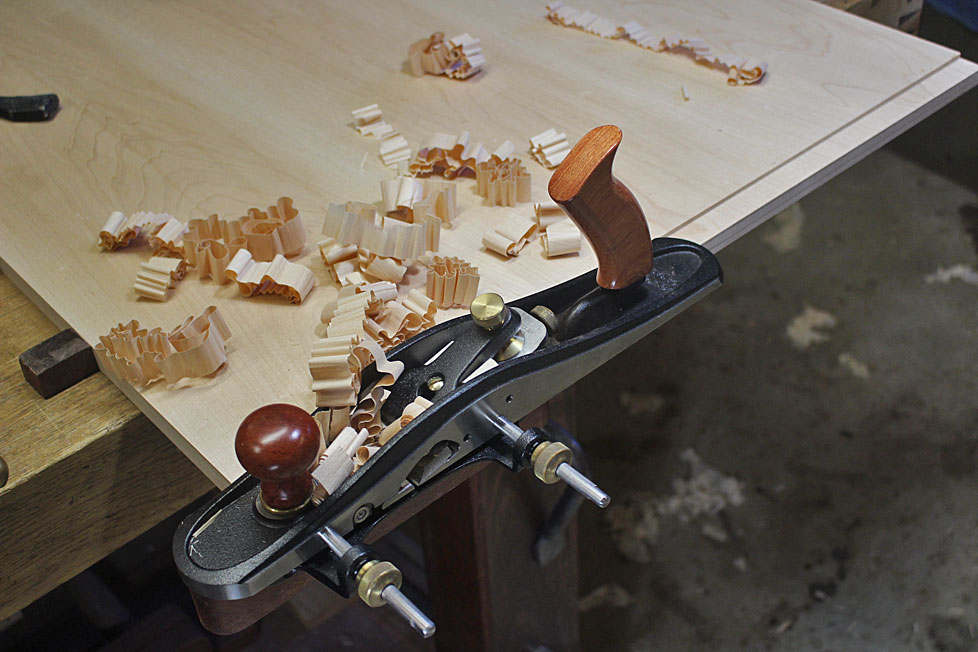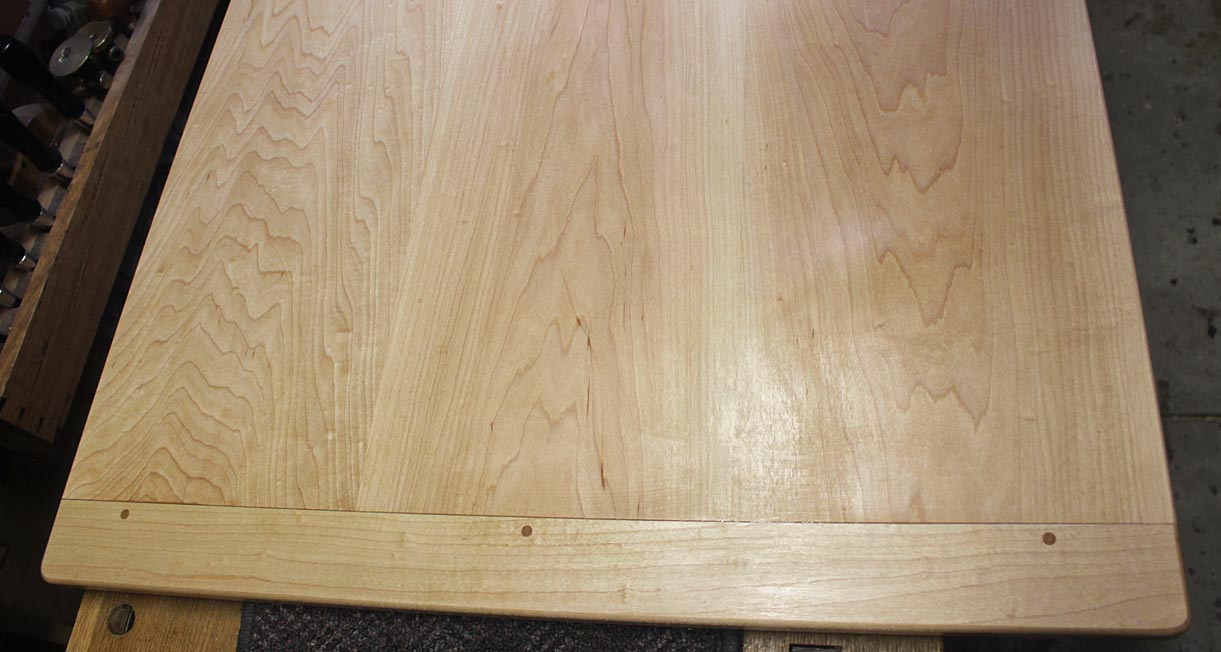 Another change is the legs are connected with hex bolts. I really could not envisage the coffee table living a life with a loose top ..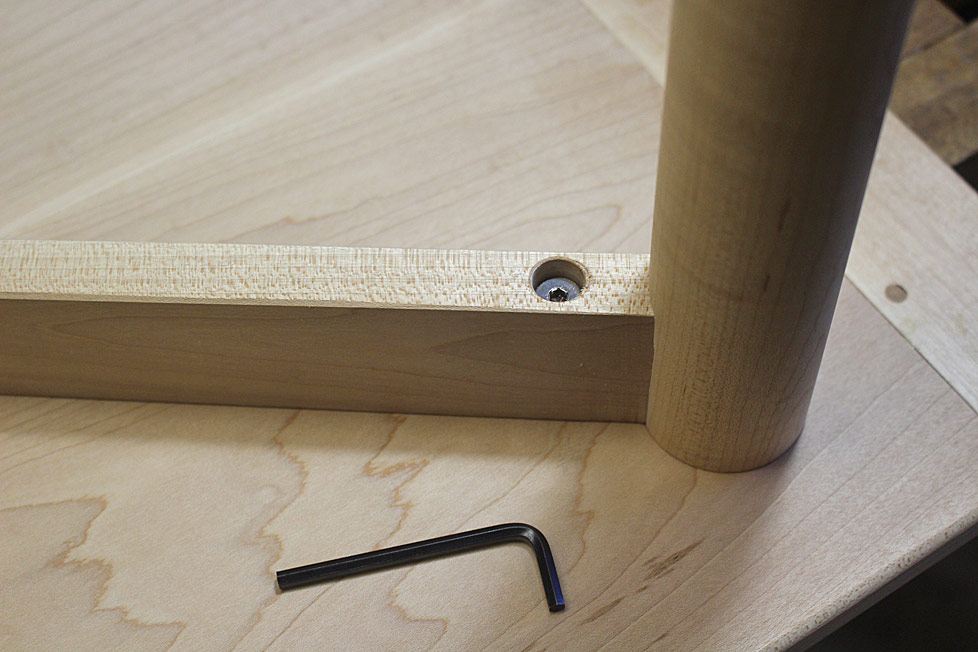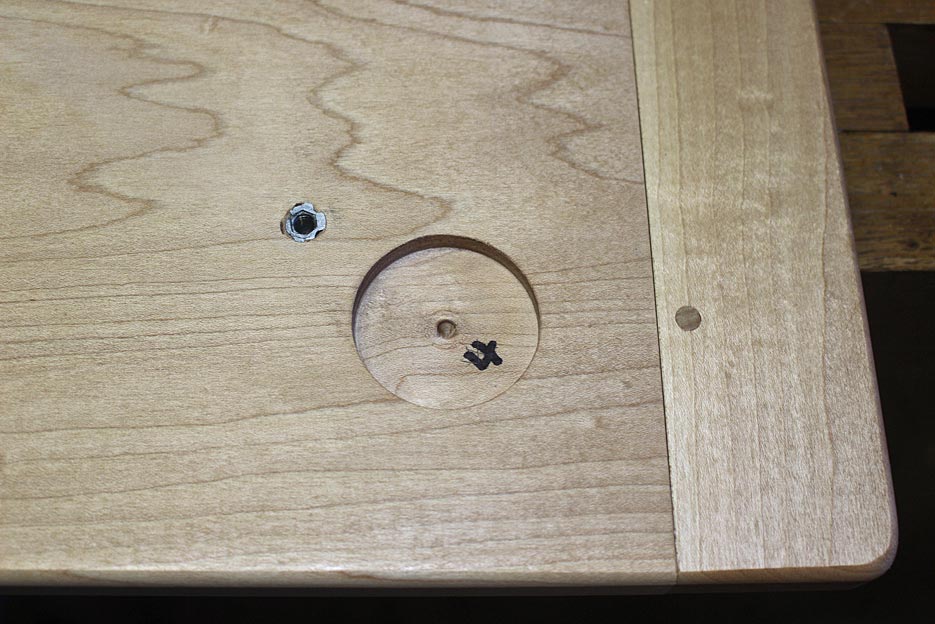 This was a very straightforward build. The only slight challenge was the legs - turning them precisely, and then morticing for the rails.
The mortices were first cut in the blanks ..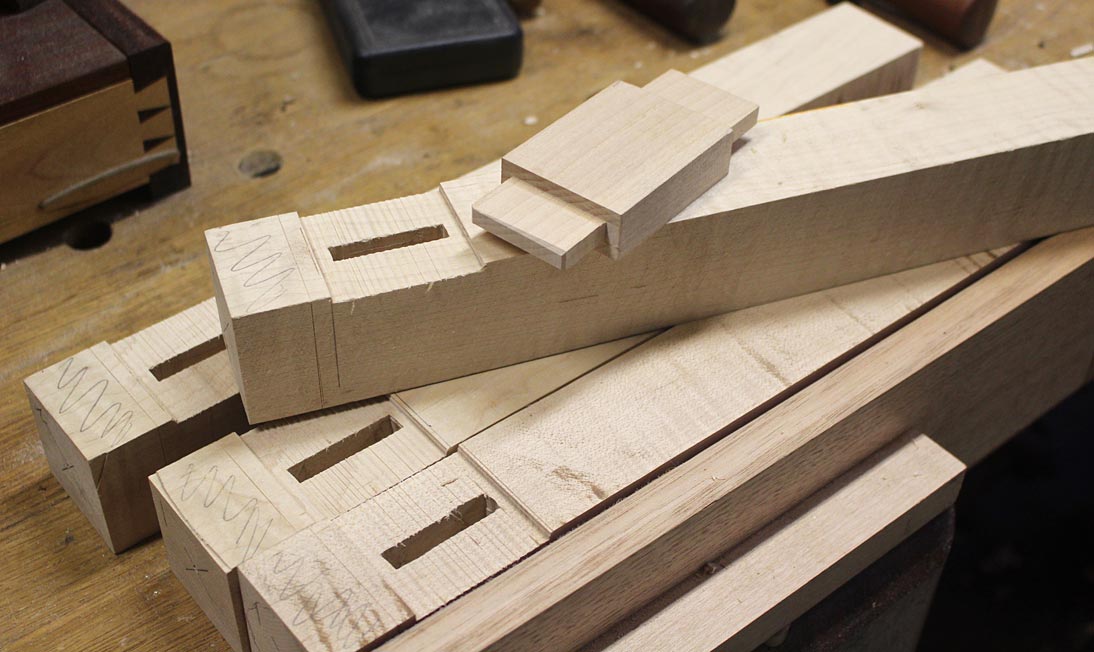 .. and then turned ..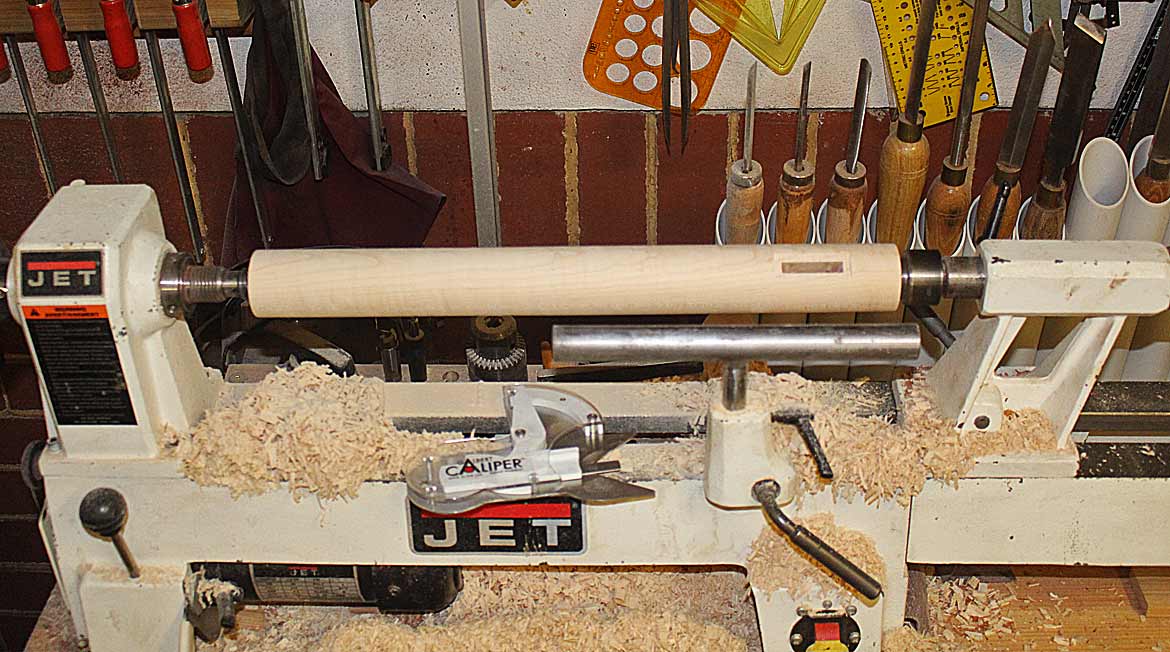 That's Peter Galpert's caliper on the lathe bed. I really recommend it for sizing spindles.
The tenons were fitted into the mortice ...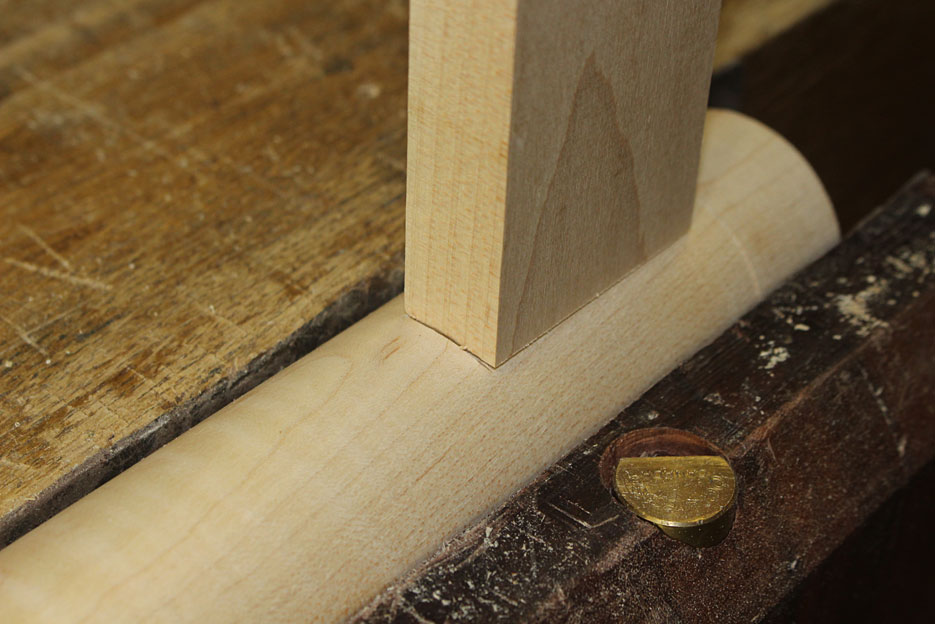 ... and marked out: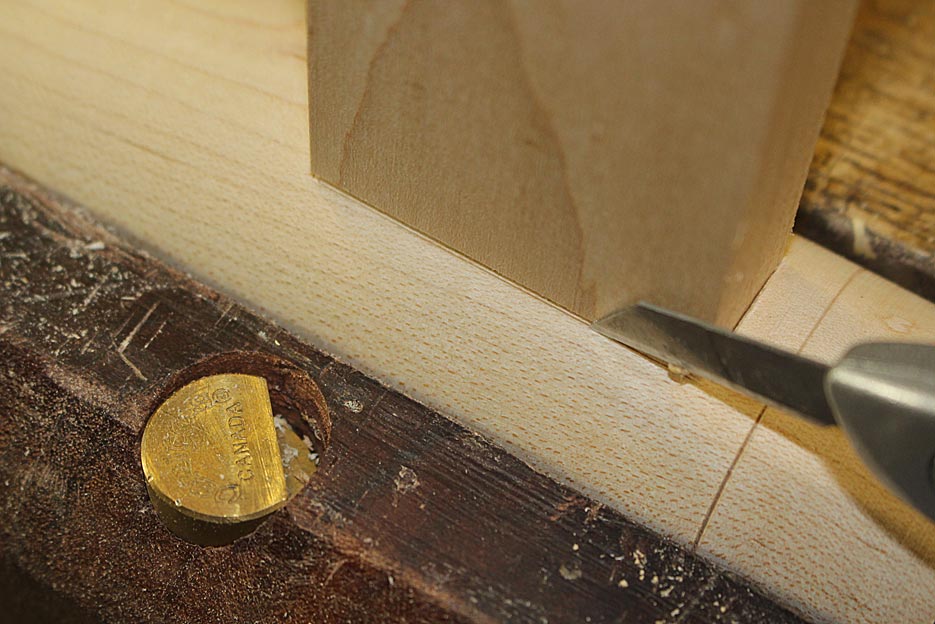 .. before being rebated (is that the correct term here?) for the shoulder ...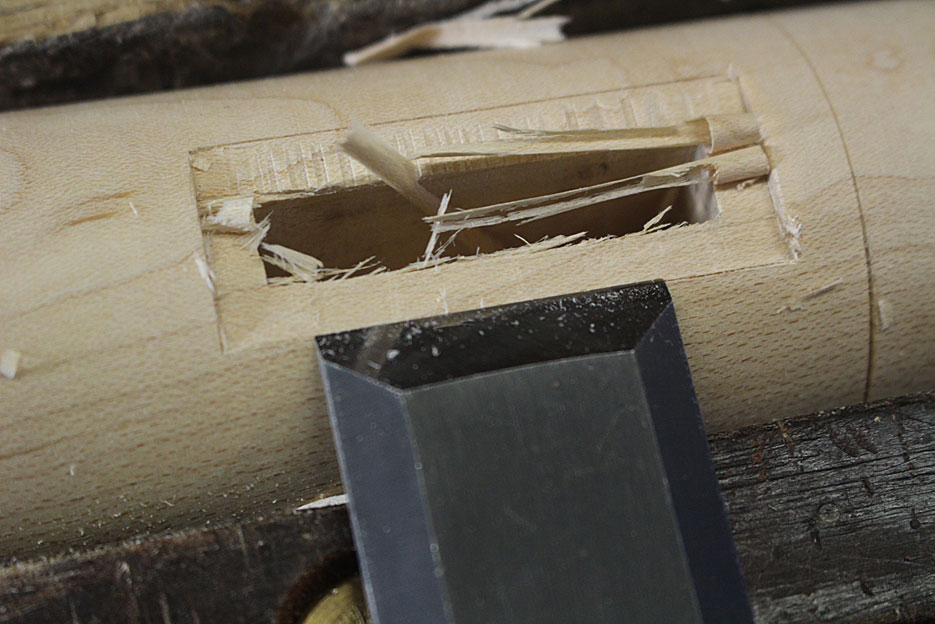 And that was it. Finish was a coat of Livos Universal Wood Oil to add a little amber to the very light maple. Then 5 coats of General Finishes water based poly was rubbed on for durability. This adds a little shine. Looks great.
Can't wait to see Jamie's face!
Regards from Perth
Derek

Messages In This Thread
Coffee table