Hand Tools Archive
Subject:
The West Australian Woodshow 2018
Derek Cohen (in Perth, Australia)
The WA Woodshow began Friday 3rd August and run until the end of Sunday 5th. I could only get there on the weekend when, as usual, I join my good friend Chris Vesper on his stand. The Show is packed with representatives of power and hand makers and sellers, with many ongoing demonstrations, as well as the maker's competition put on by my woodworking club. Of course I was there for that as well, having an entry in the Apothecary Chest.
I must admit that my first port of call was the Old Tool Preservation Society, where there were sales ... and I was a day late! Still, I managed to pick up a set of three as new pattern maker paring gouges by Marples with boxwood handles, along with a (matching) Marples boxwood 1/4" sash mortice chisel.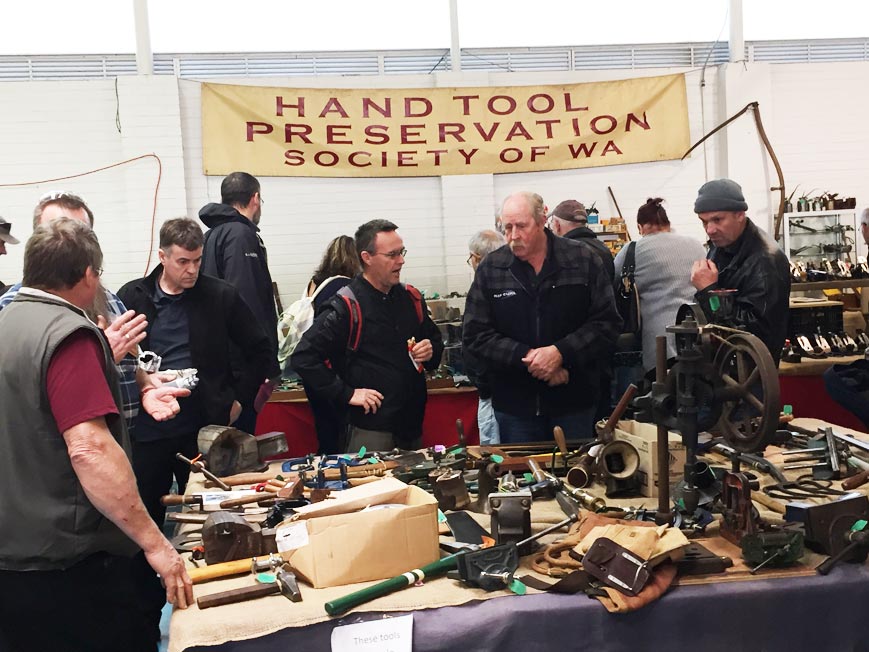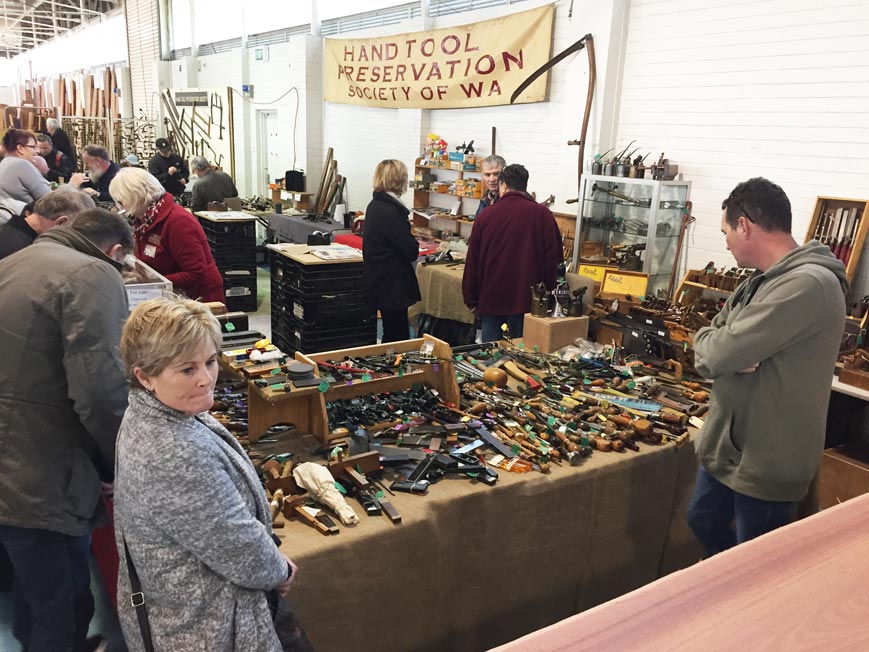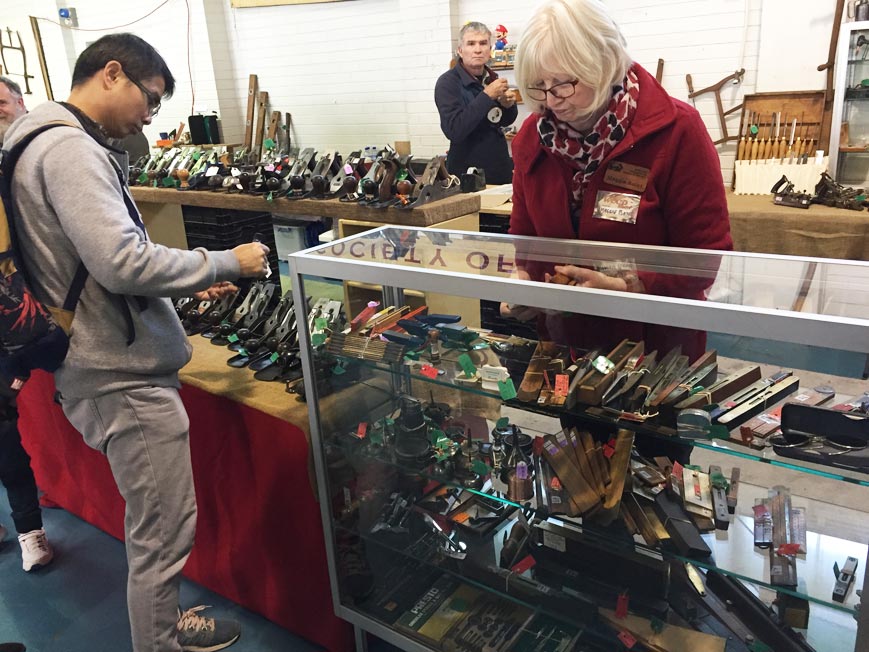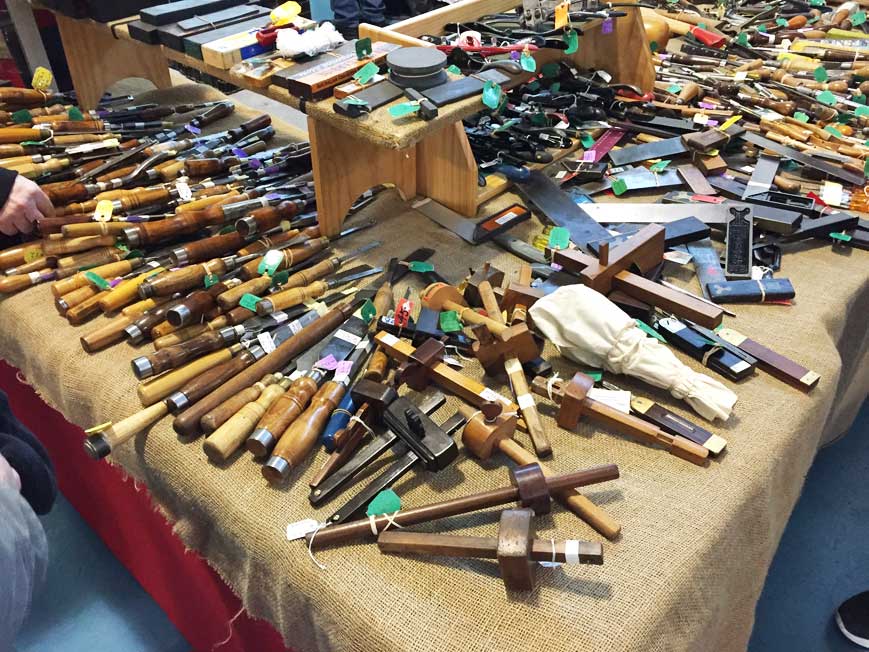 The Society usually has a theme each year. Guess what it was this year ...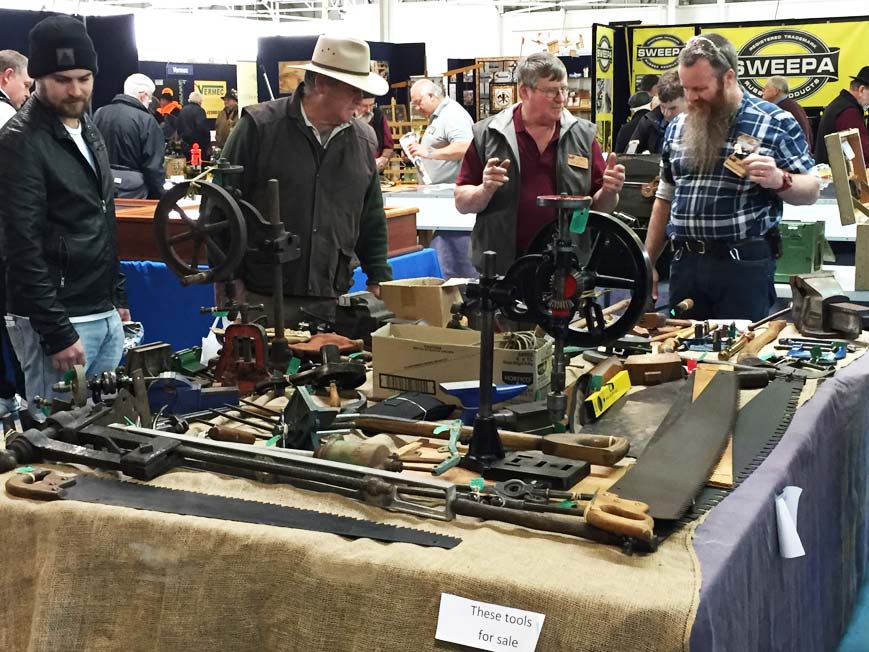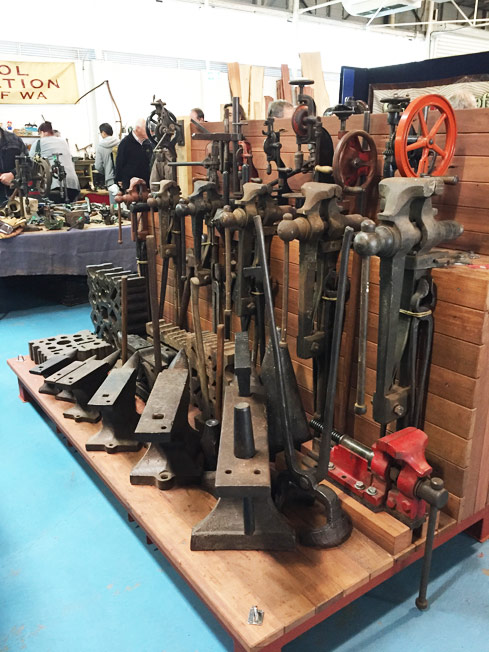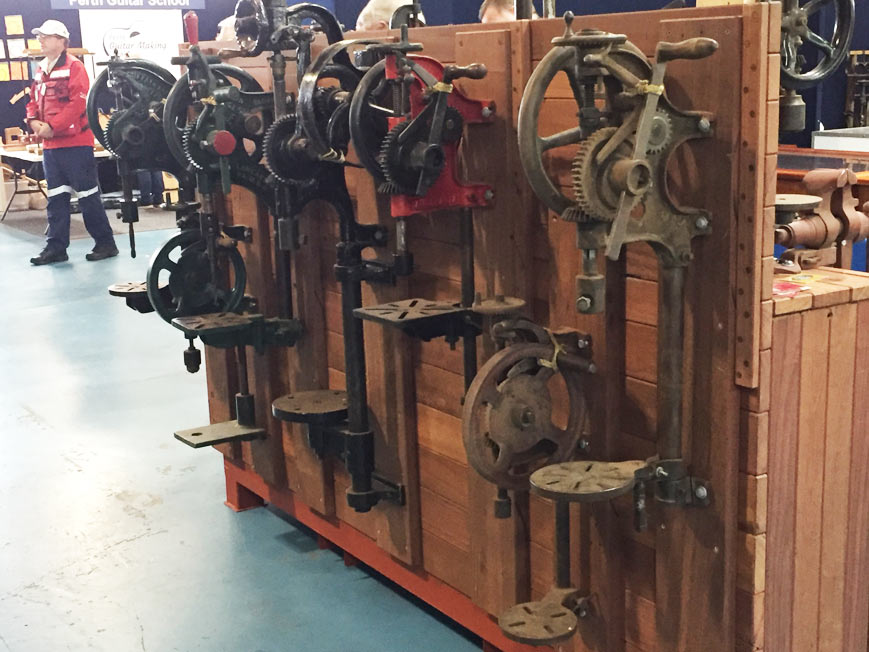 Chris Vesper, toolmaker extraordinaire ...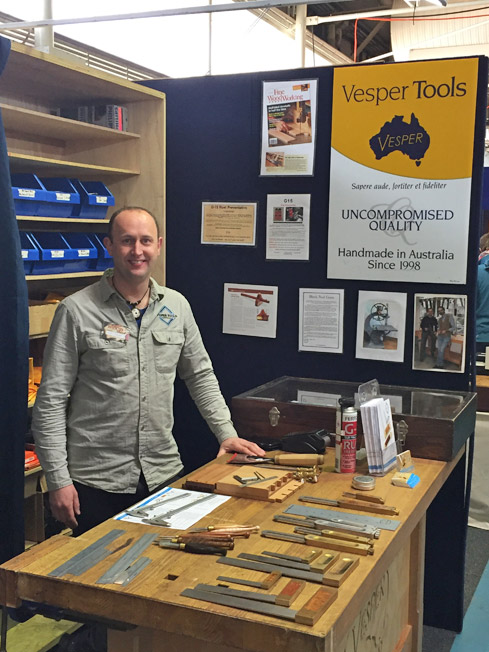 A plug for his tools, seriously the best in the world ...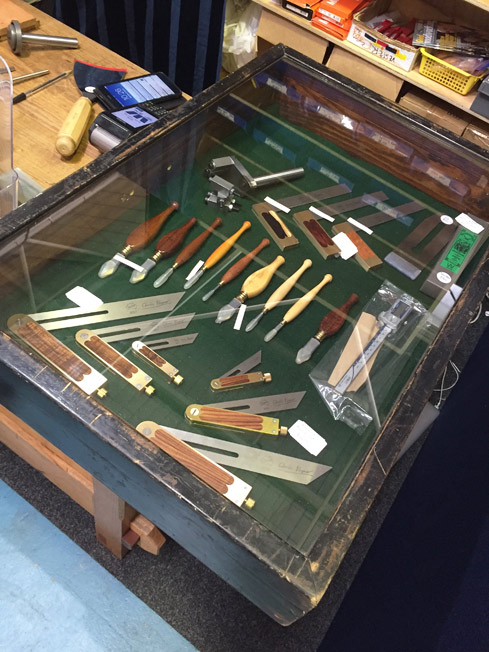 There were the usual power tools ...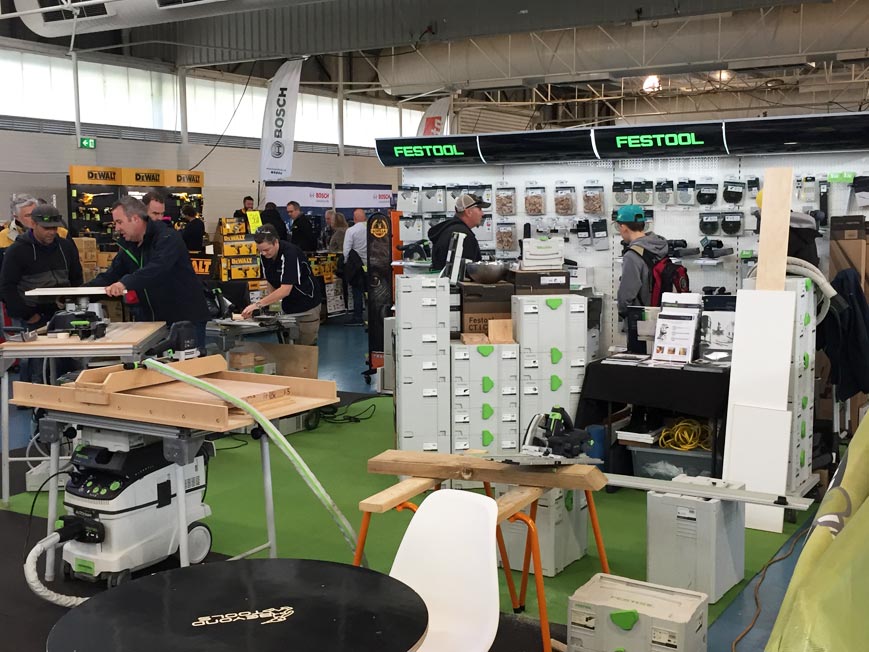 Timbecon was there with hand- and power tools. My friend Dane was demonstrating WoodRiver (Carbatec were not there to present Veritas) ...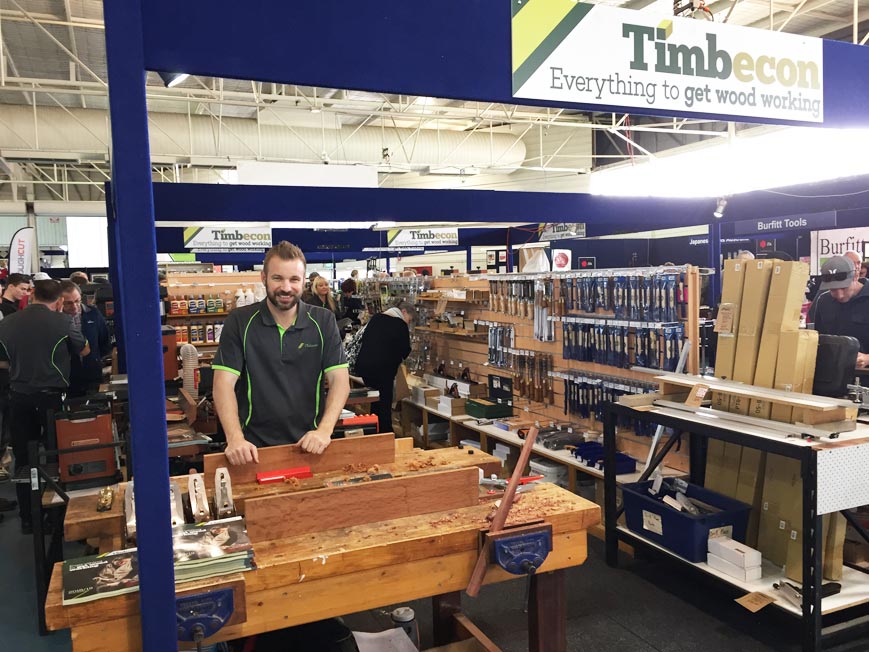 This was balanced by LN Australia. Anthony (in the far corner), who runs the LN Oz, is a real enthusiast and a pleasure to chat to ..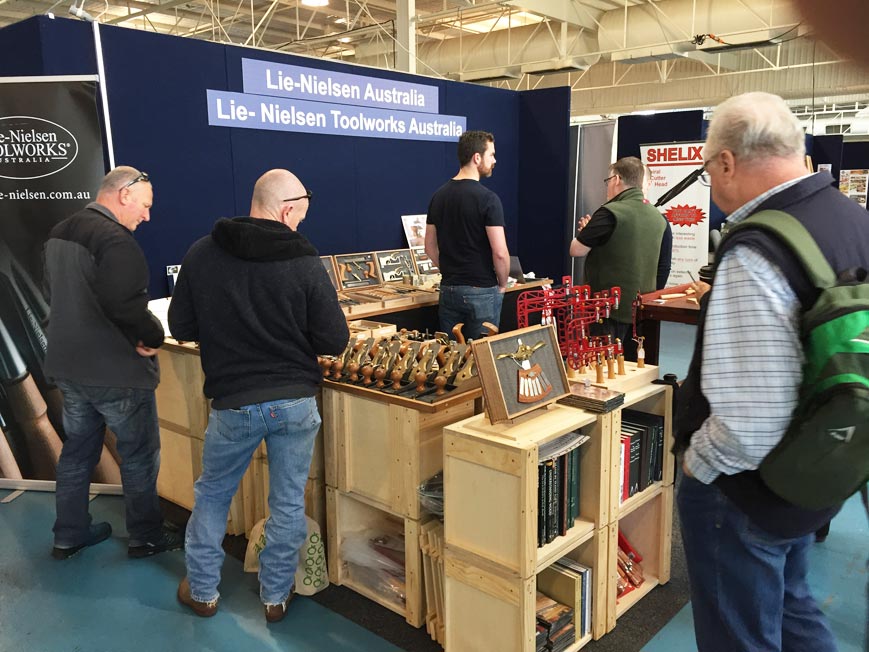 There was a special area for kids, and my mate Greg Miller (Joy of Wood) was providing so much fun and education ...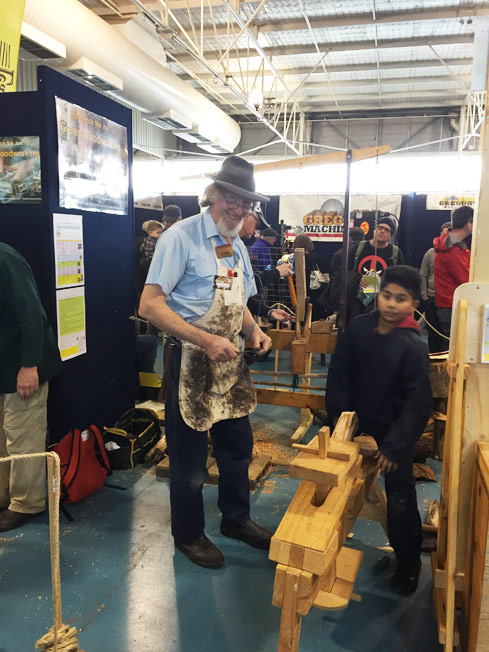 Derek Doak "The Timber Bloke", with some of his wares ...
OK, enough of this I hear you cry, what about the furniture competition?!
Well, I did not place with my chest. There were really high standards, and I'll show you a few pieces.
First and Second places went to Ian Houghton, a professional furnituremaker. He specialises in sunbursts, which have appeared on a number of his past winning pieces over the years. This year he demonstrated his ability to laminate bent wood to an exceptionally high level as well ...
First prize: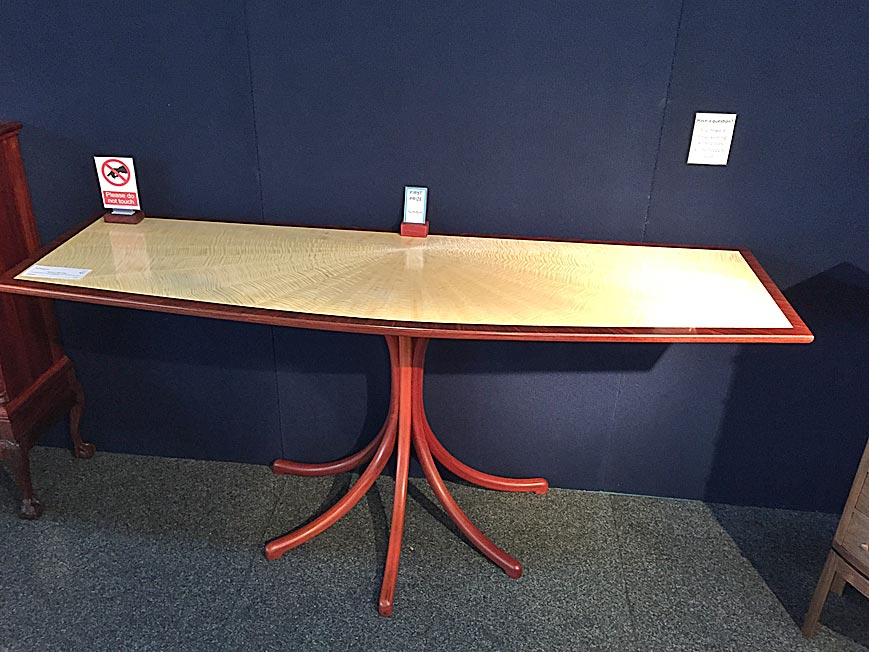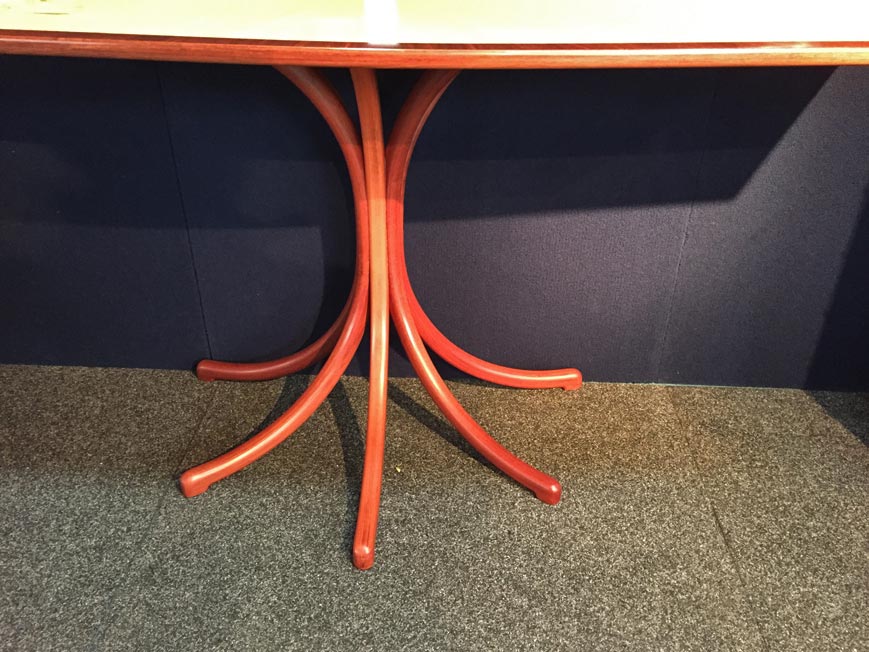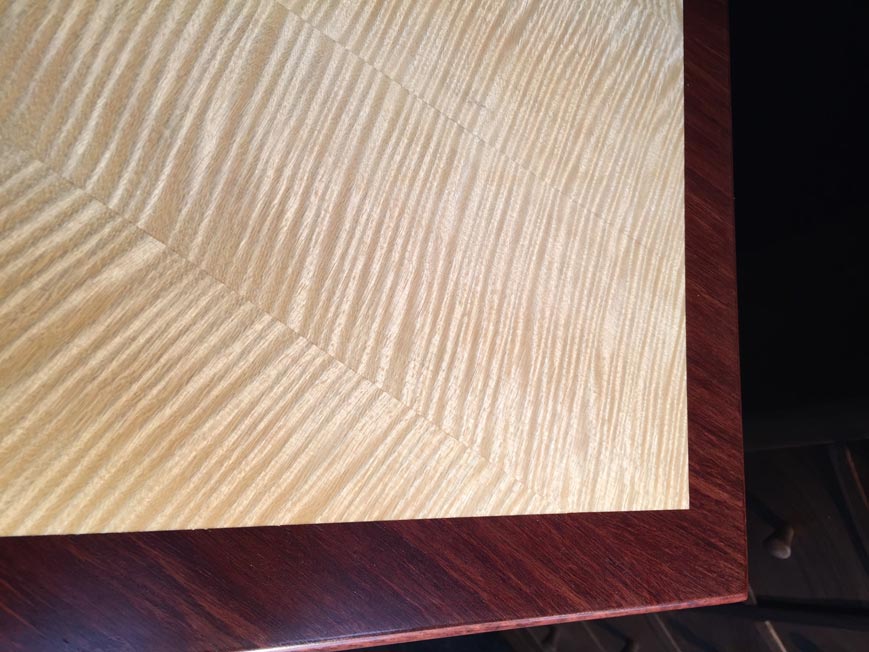 Second prize: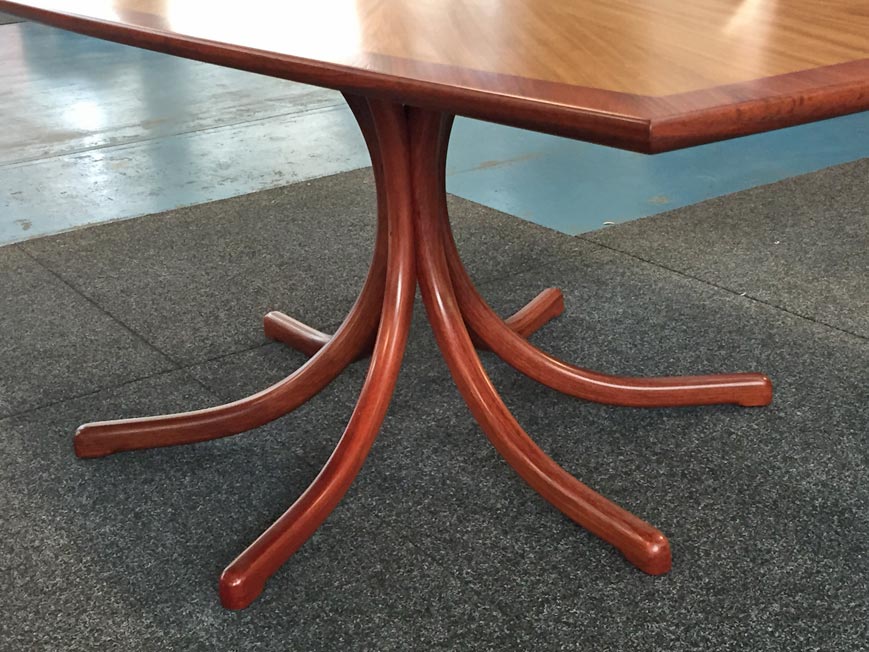 Third prize was a sideboard: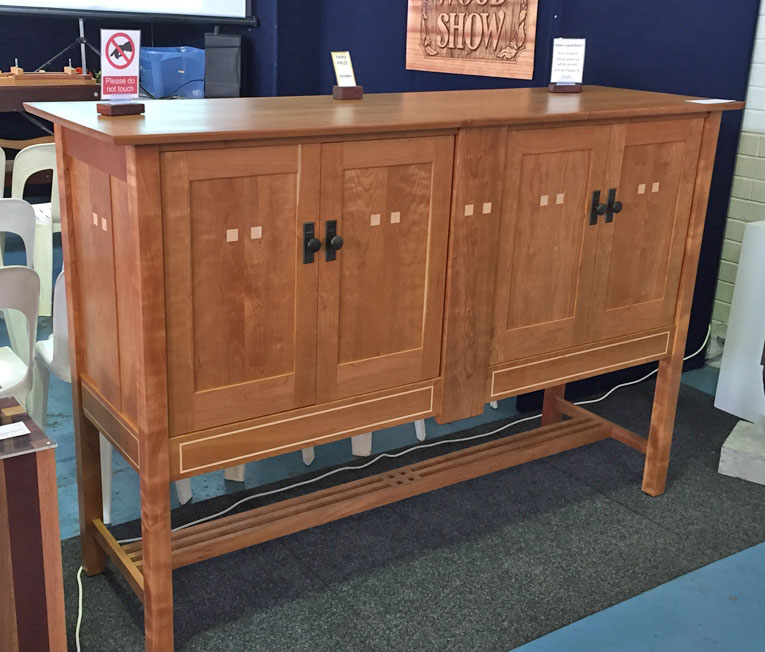 As mentioned, I did not place. I was happy to be there, and received many positive comments (and two offers of purchase, which I did not accept - imagine having to build it again for Lynndy!) ..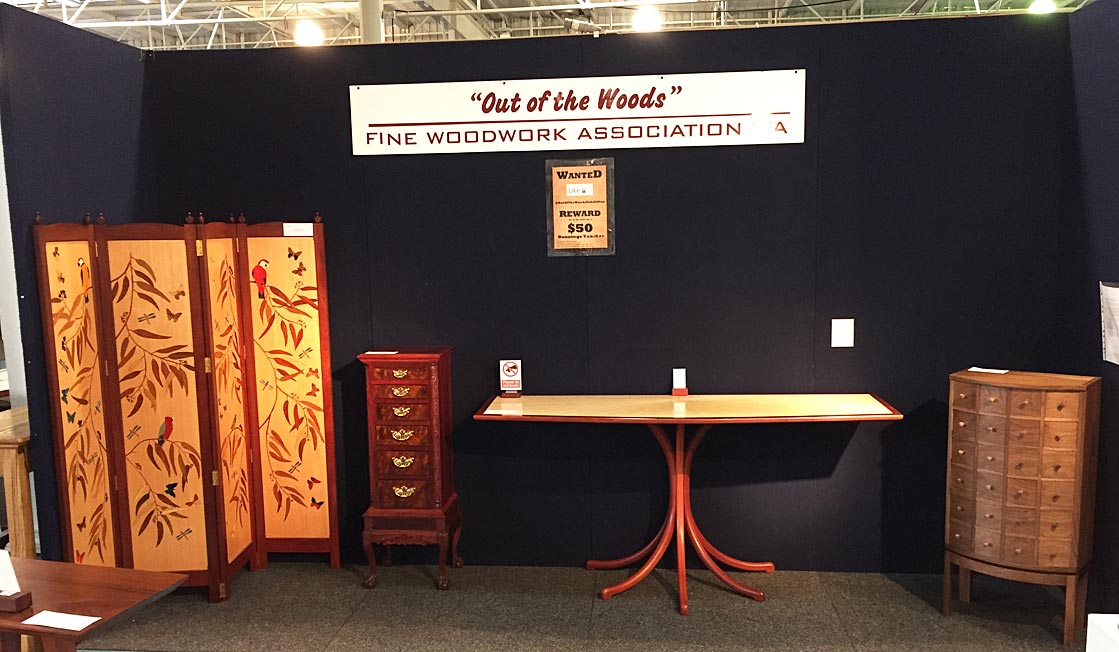 There were some exceptional boxes.
The winning box was made by Denis Tapley (which looked very similar to his box, which won last year) ...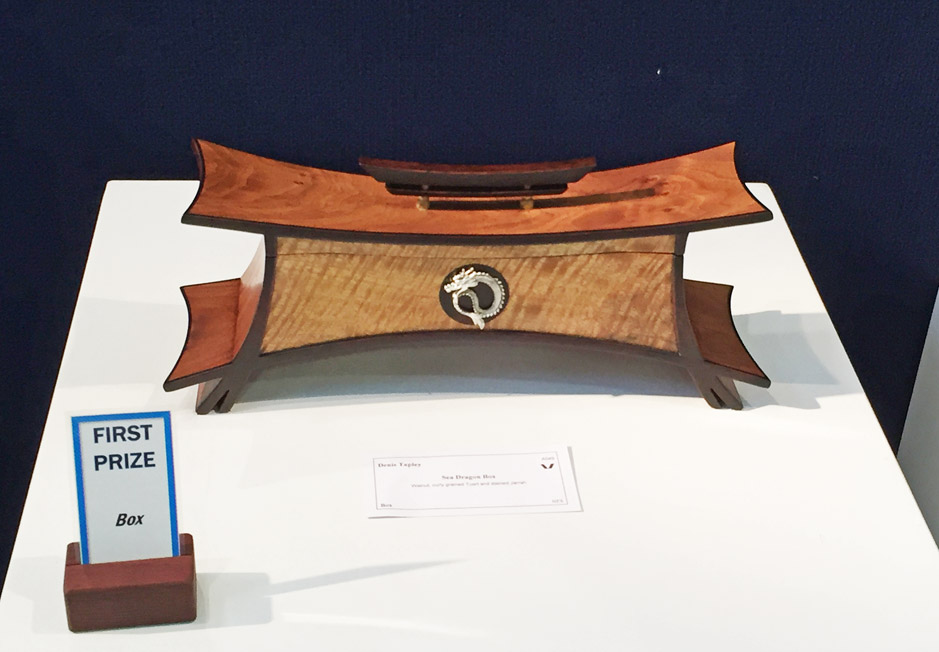 However, it is the boxes of Martin Burgoyne which I would like to showcase. Martin attended courses with me with Andrew Crawford (from the UK). He continued working on these, and I think that he has surpassed Andrew with his detailed inlay work. It is simply sublime!
I will show two pieces here, neither of which won a prize, however:
"The North Skyline". This is the Perth skyline.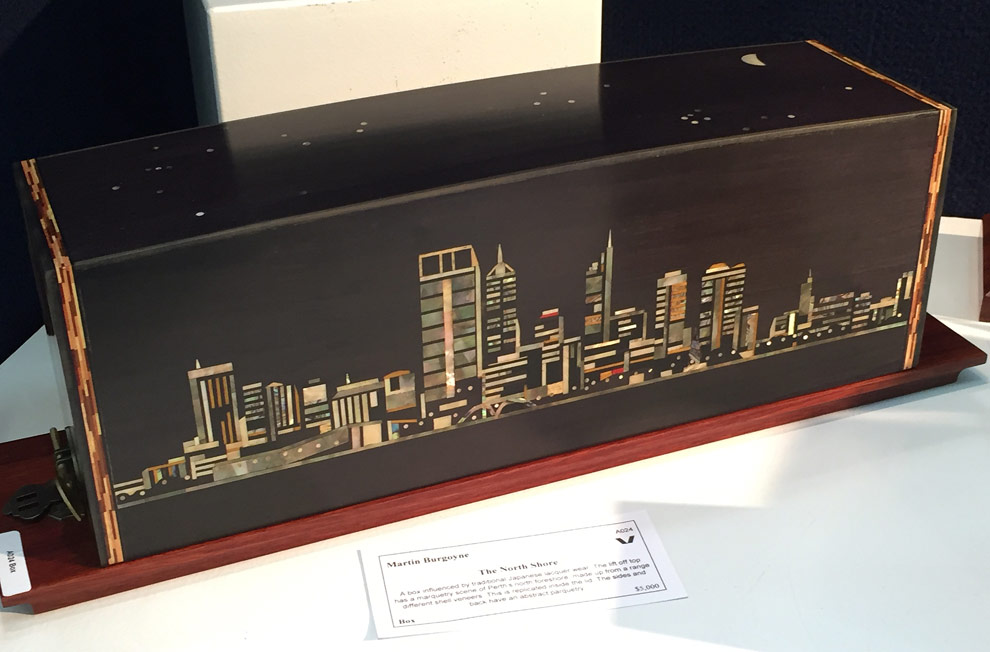 Here is a very short video: https://www.youtube.com/watch?v=ZemtuoYSXr4&feature=youtu.be
The one that I thought was amazing was this "Puzzle Box" ...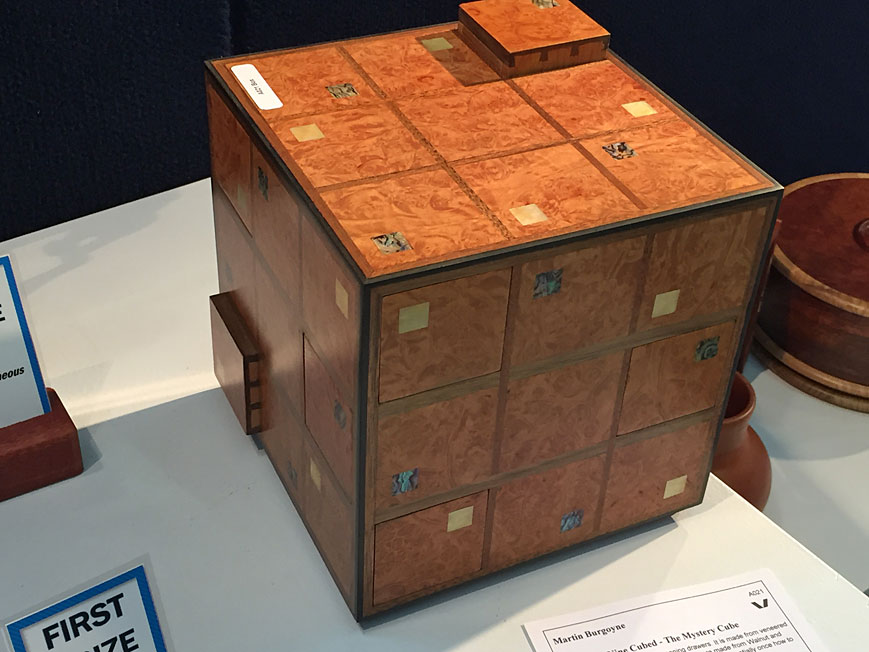 Again, it can only be appreciated via video ...
https://www.youtube.com/watch?time_continue=8&v=oPCp7fWD50Y
Lastly, another prize winner, in a kinetic piece by Neil Hendry ...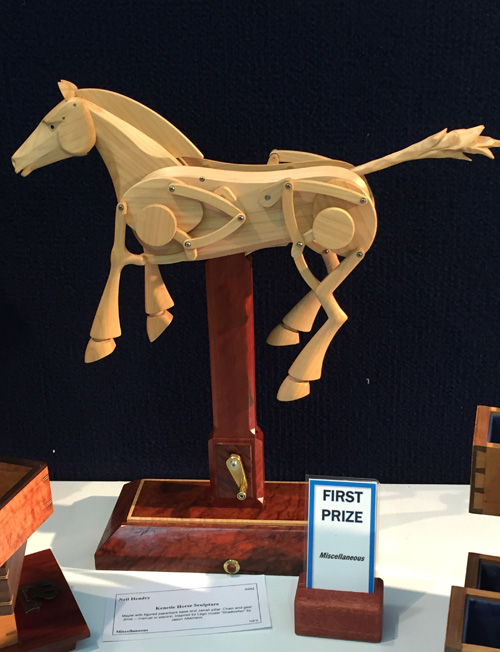 This must be viewed on video (it moves) ...
https://www.youtube.com/watch?v=LZkyNJ93M88&feature=youtu.be
Regards from Perth
Derek

Messages In This Thread