Hand Tools Archive
Subject:
Apothecary chest - shiplapping the back
Derek Cohen (in Perth, Australia)
When you see shavings like this ...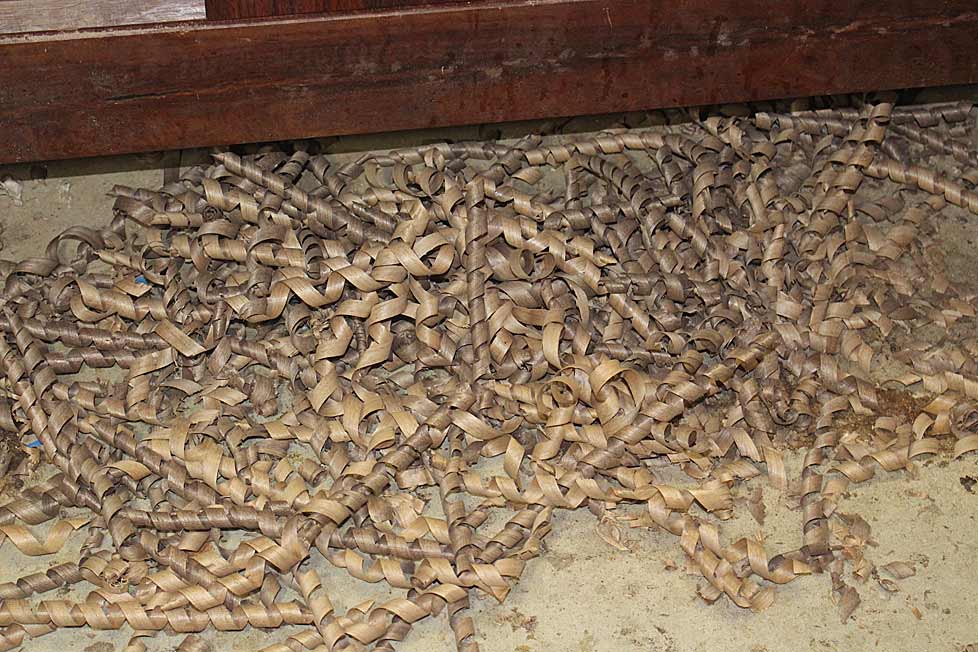 ... you know a skew rebate plane is at work.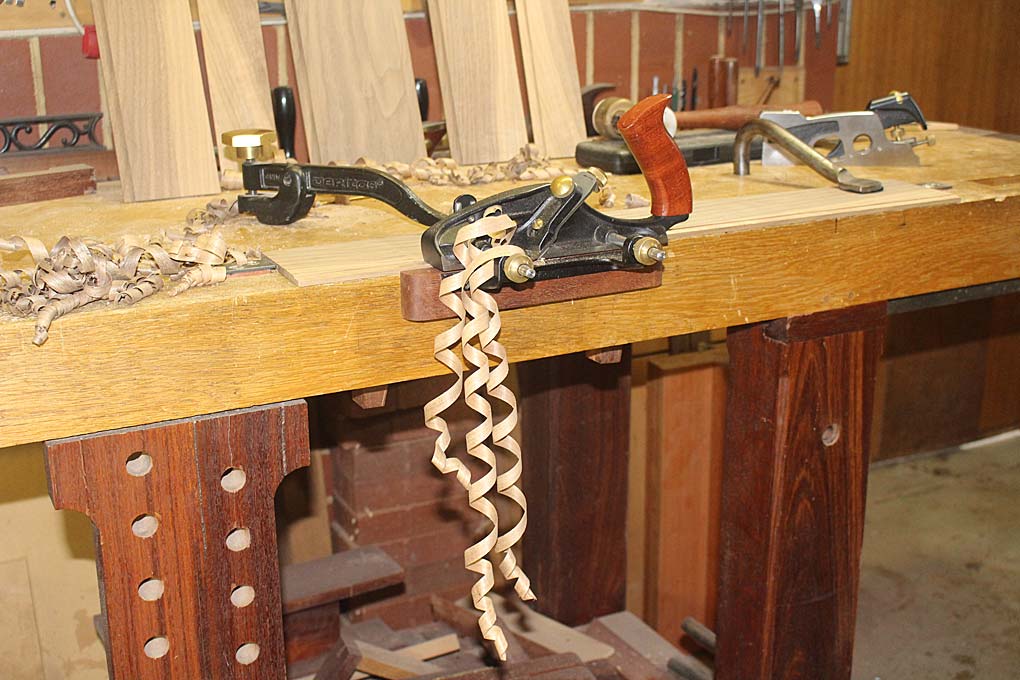 Shiplapping is the joining of boards using an overlapped rebate. The advantage of this is to allow for movement while presenting an outward solid and sealed surface.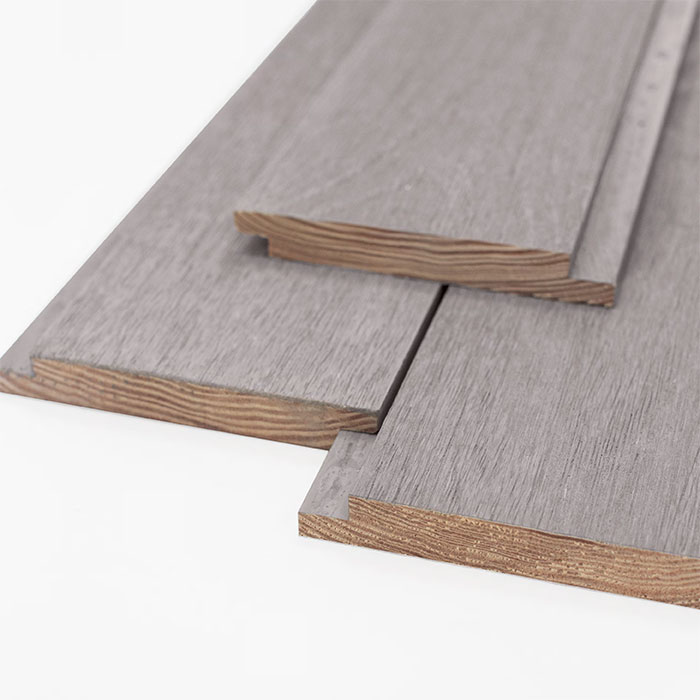 The rebate is on each, but opposite sides of the board. In this case, I have made the rebate 10mm wide. This will allow for an overlap of about 7-8mm.
Here I have made use of sections of Black Walnut that would otherwise be considered offcuts ...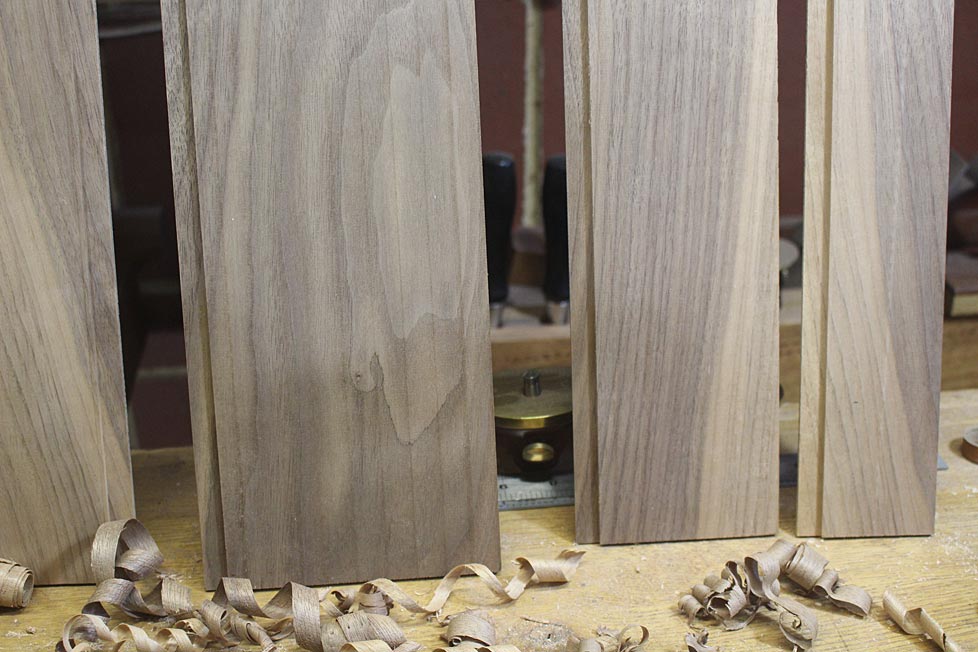 The boards are 6mm thick, and each rebate is just 3mm high ...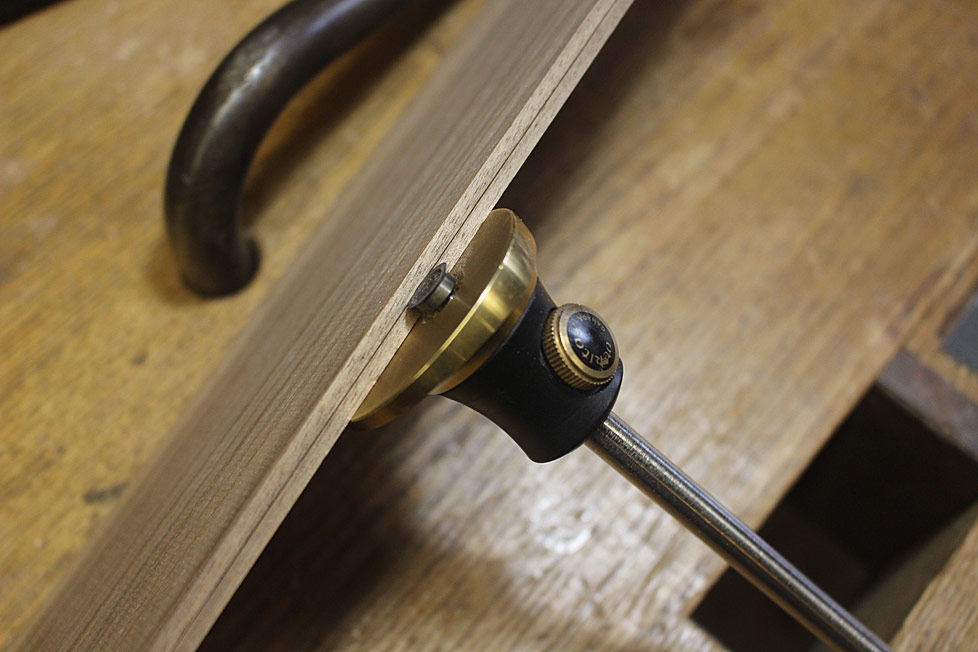 Planing take a few minutes with the Veritas Skew Rabbet plane ...
When the carcass was dovetailed together, allowance was made for a rebate all around the rear of the chest. This required that the area close to the pins was left uncut ...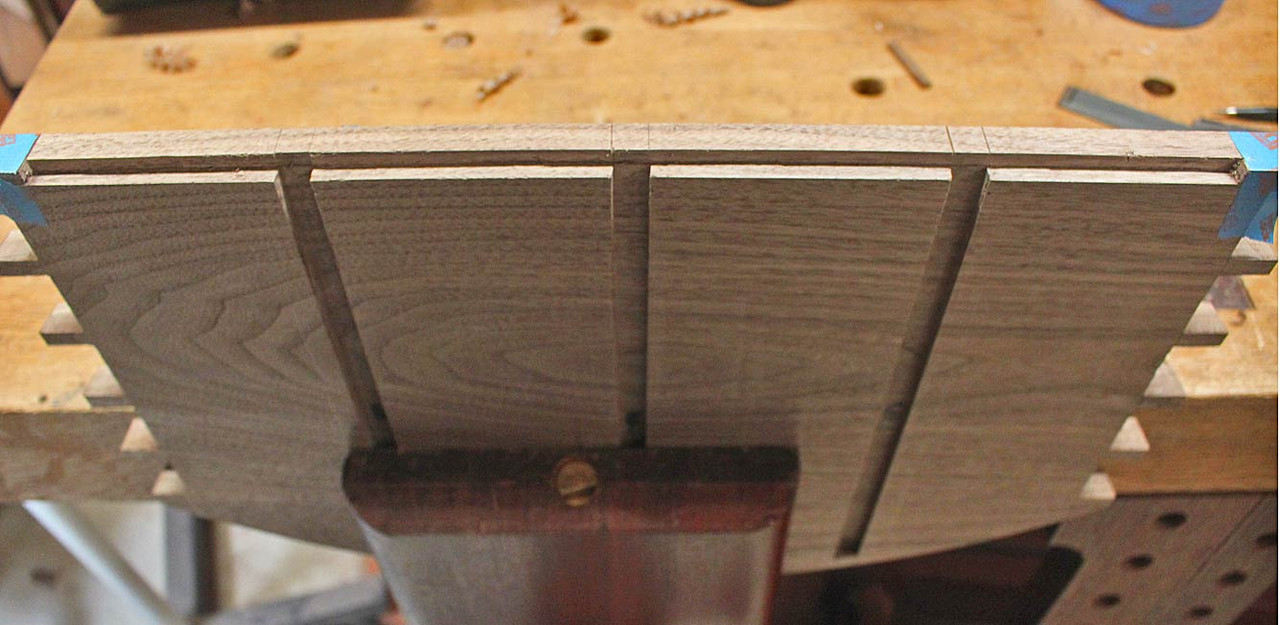 ... which can be seen at the corners ..
The waste was now chiselled out ...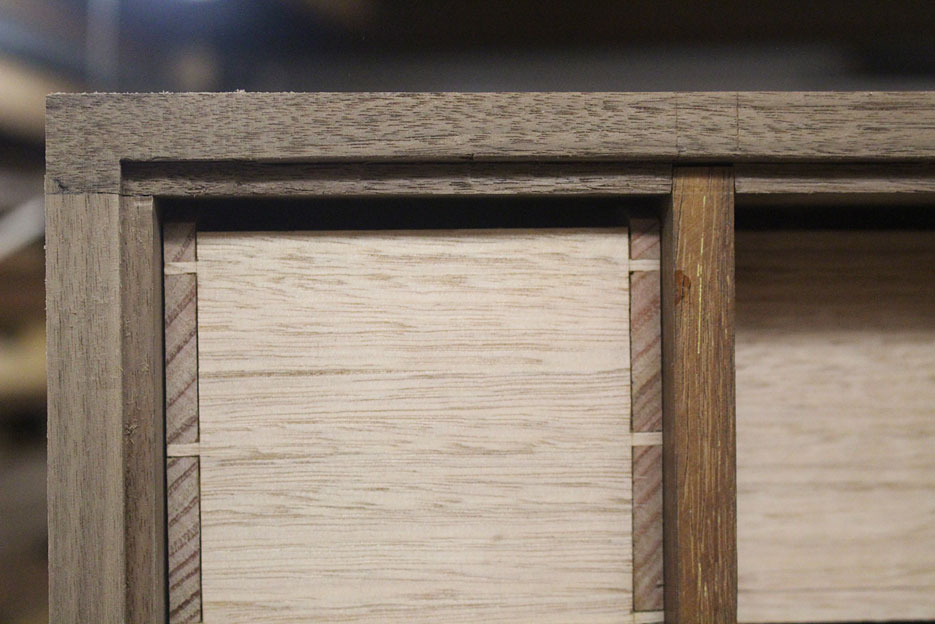 The boards could now be cut to length and fitted. The rebate gap between boards was set with a spacer ...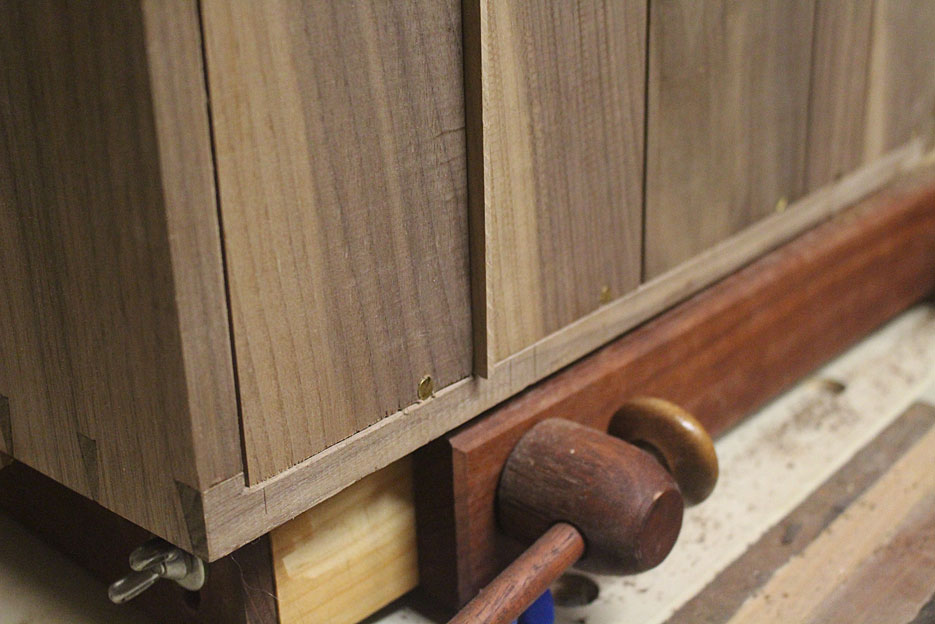 No glue is used as the boards are free to expand into the gap. A single screw holds them close to the overlap ...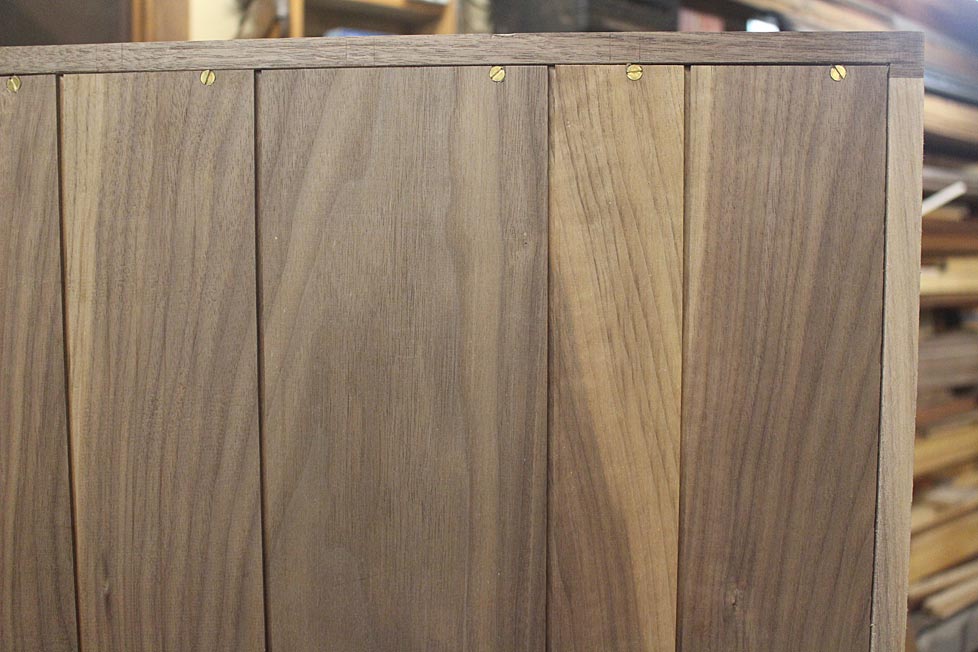 Done ...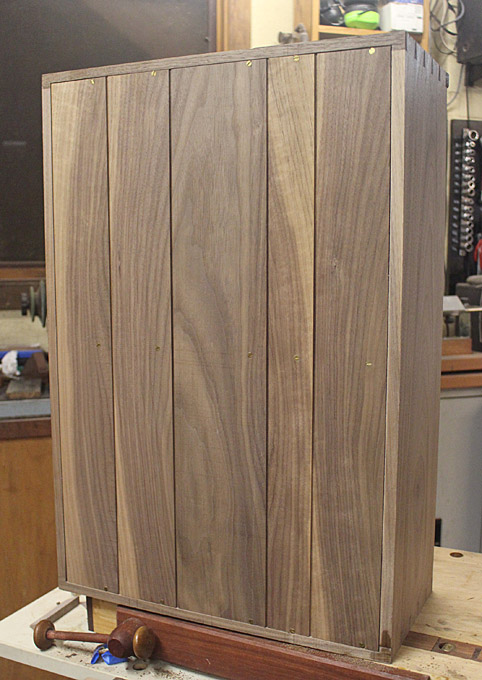 And no one will see any of this
Regards from Perth
Derek
Messages In This Thread
Apothecary chest - shiplapping the back