Hand Tools Archive
Subject:
The #140 trick is dead ...
Derek Cohen (in Perth, Australia)
... long live the blue tape trick!
I've been marking and cutting dovetails where the pin- and tail boards are not square to one another. Holding the boards together to transfer tails to pins has been difficult.
I considered the "140 trick", which I first encountered about 15 years ago when Rob Cosman demonstrated it in one of his videos. This consists of a shallow rebate ("rabbet" for you who do not speak Australian or British English) on the edge of the tail board, and it is used to register the tails against the pins.
This method has since been taken up by many, and here is demonstrated by Chris Schwarz (off his blog) ...
It's called the "#140 trick as Rob used a LN #140 skew block plane to plane the shallow rebate (actually shallower than that completed by Chris, above).
During the course of a video I put together recently (the worst video in the world, so don't ask), I have the following idea and actually created it on the spot. I loved the result, and so I have written it up below.
This is an alternative to the #140 trick. A rebate is unnecessary.
This is the tail board, along with cutting gauge and pin board marked with blue tape ..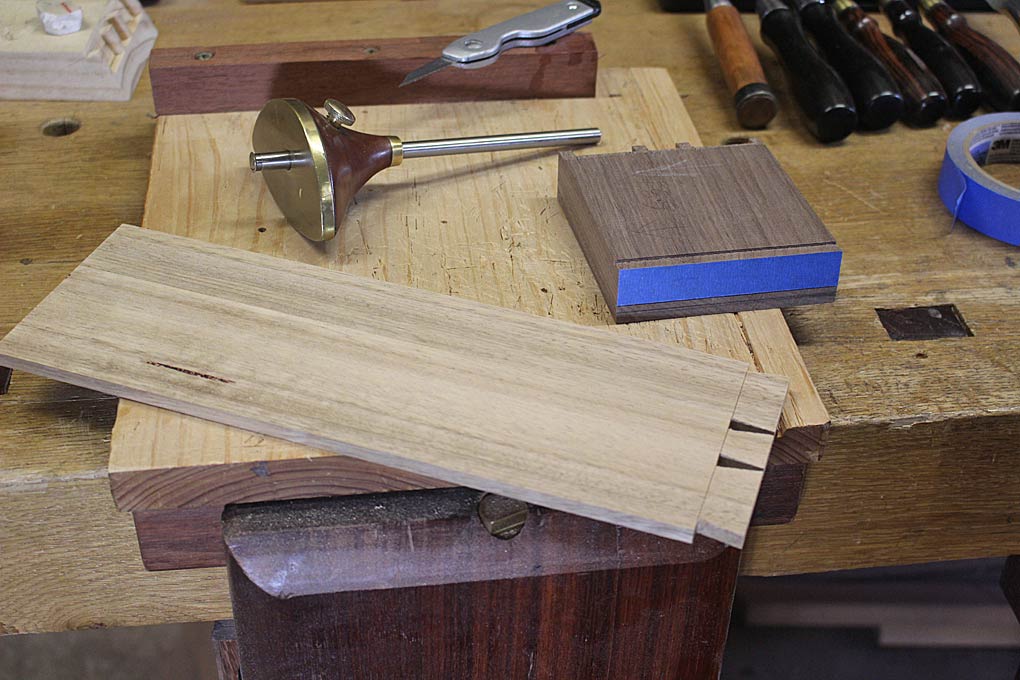 Set the cutting gauge to the depth of the tail. This may be done when marking, or later ...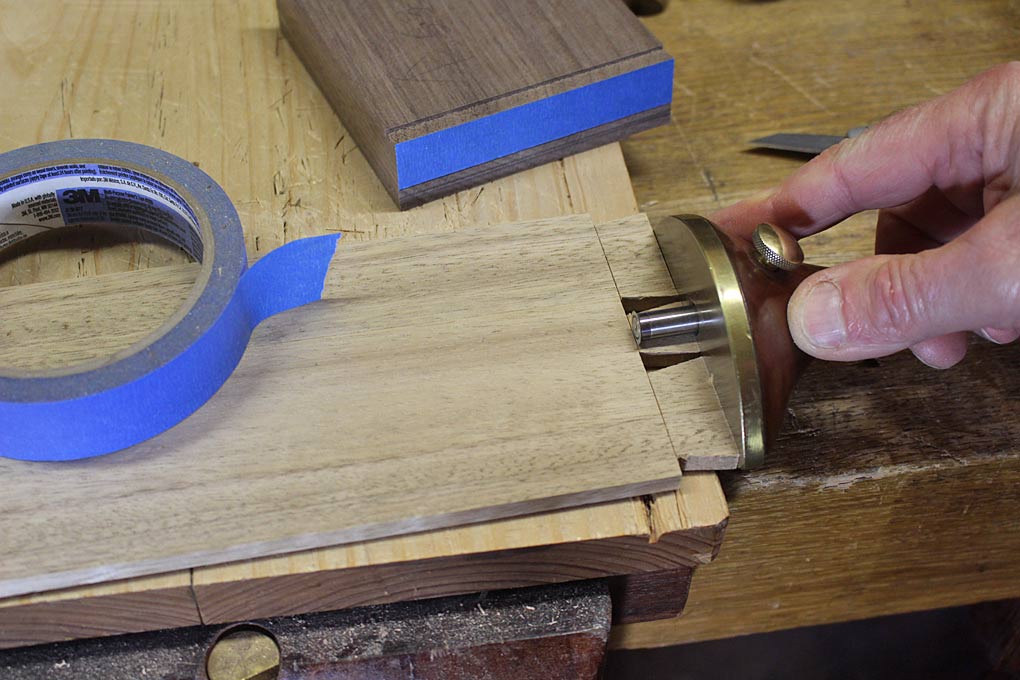 Now stretch three layers of blue tape across the base line. It really does not matter how exact you are (I'm rather casual here). All that matters is that the tape is over the line ...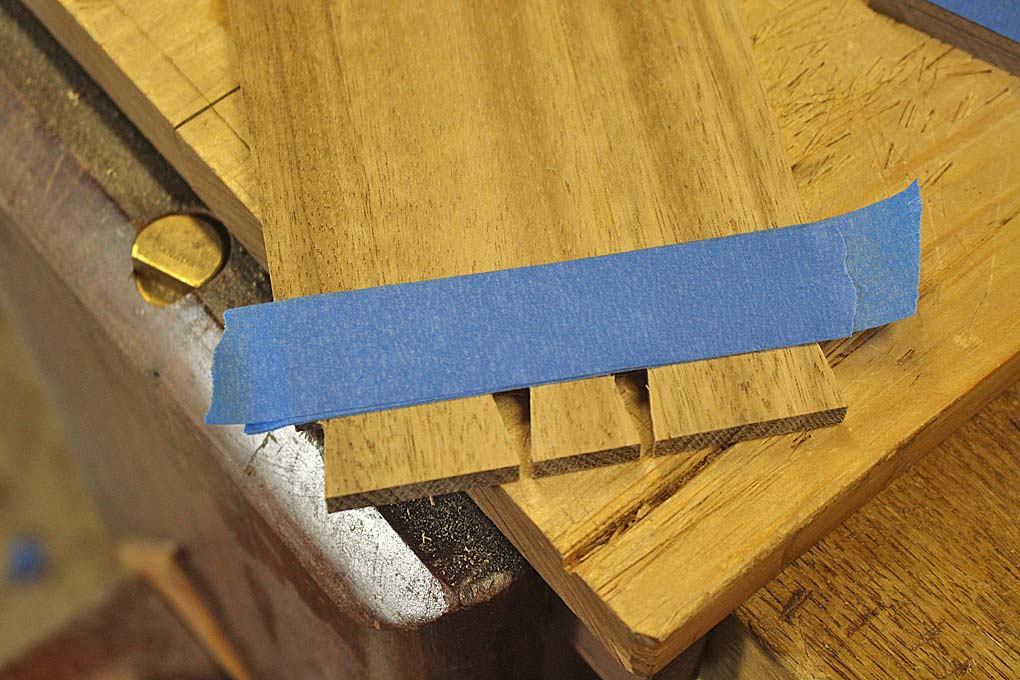 Trim off the excess ...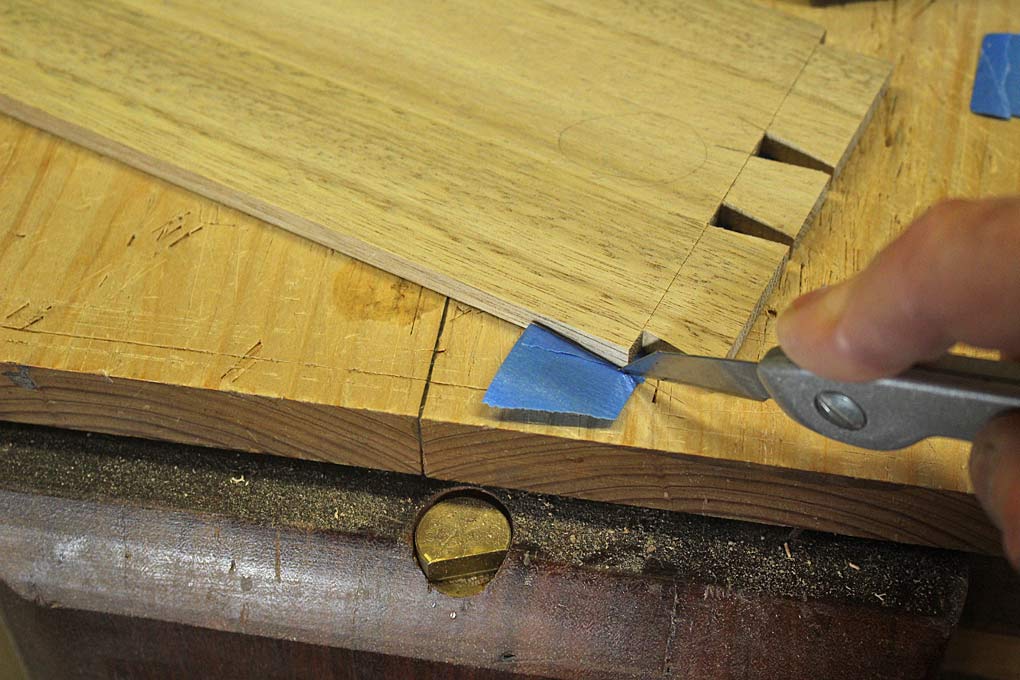 Now use the cutting gauge to trim the tape to the baseline ...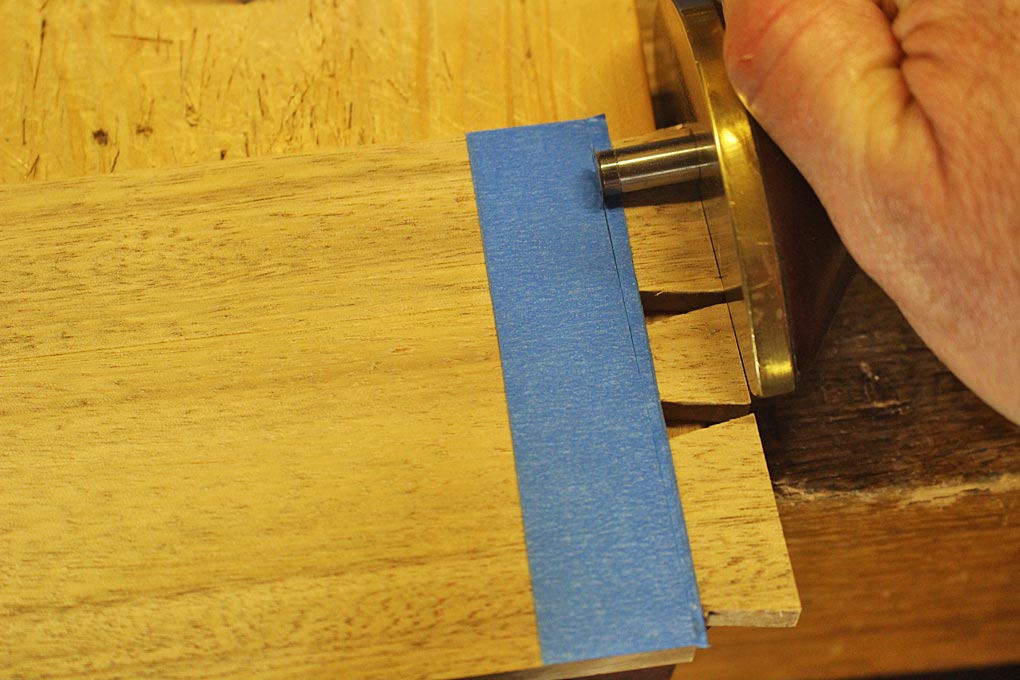 This is create a fine fence exactly at the baseline ...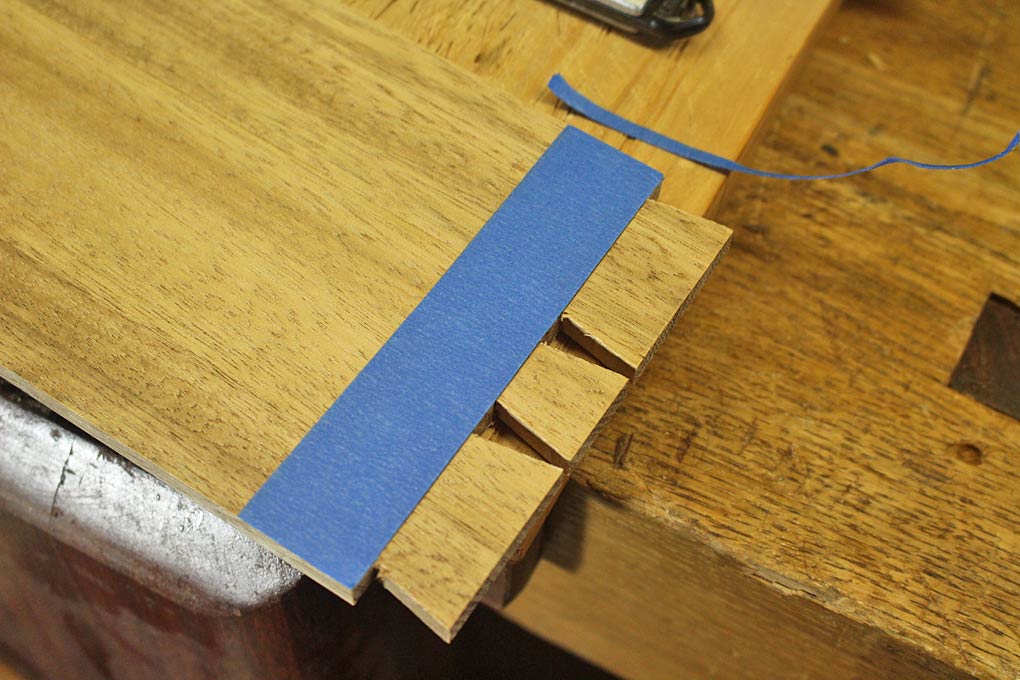 The fence acts in the same way as the "#140 trick", except that it may be peeled away afterwards and there is no altering of the dimensions to the board ...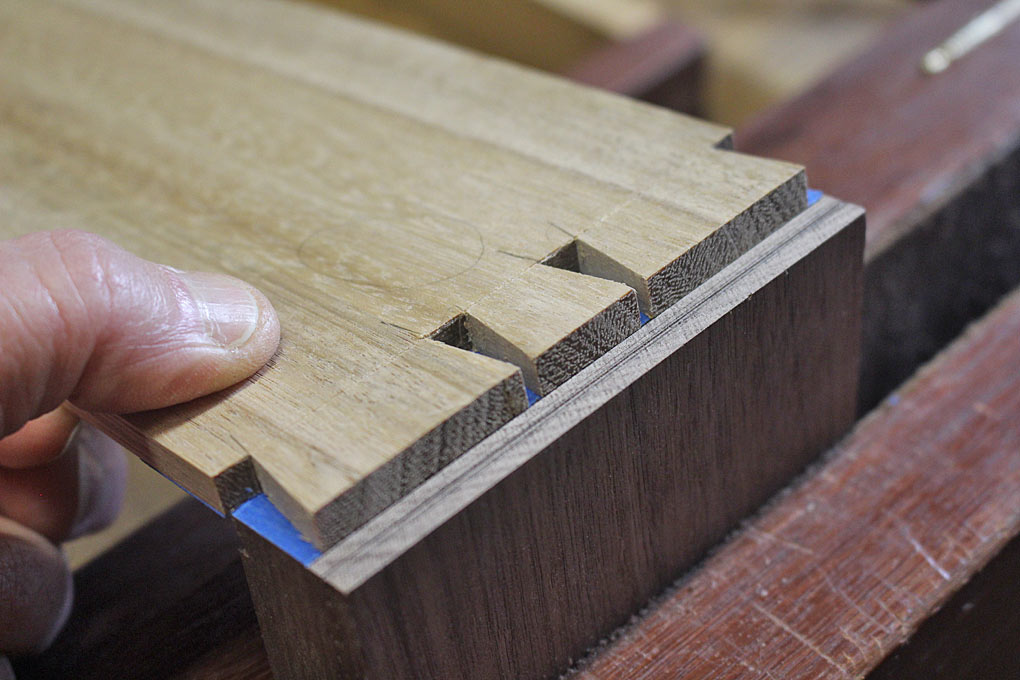 The blue tape on the pin board acts as a non-slip, and the fence is additive in stabilising the two together.
To aid in aligning the boards, I use a simple square made from wood ...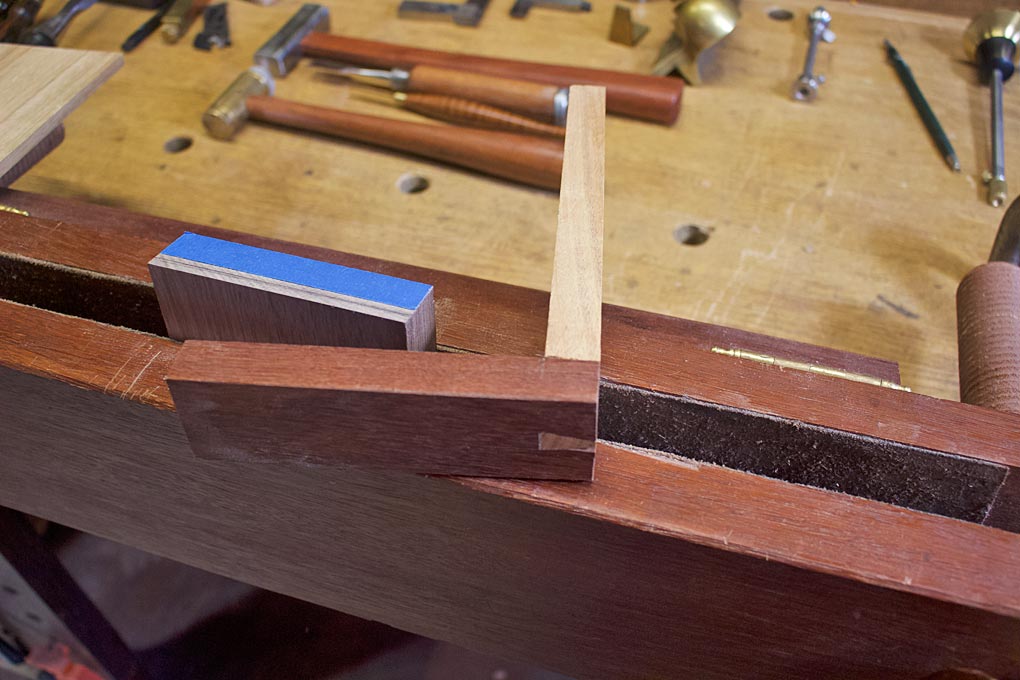 This is placed against the back of the pin board, and the tail board is square off ...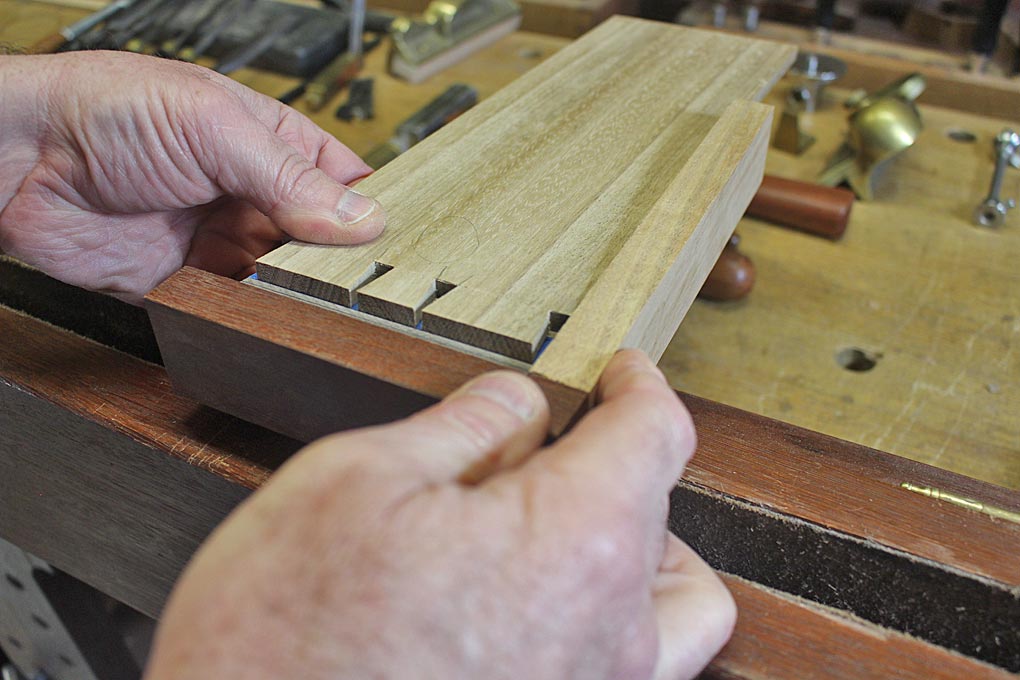 I have removed the square here, but it is not necessary to set it aside ...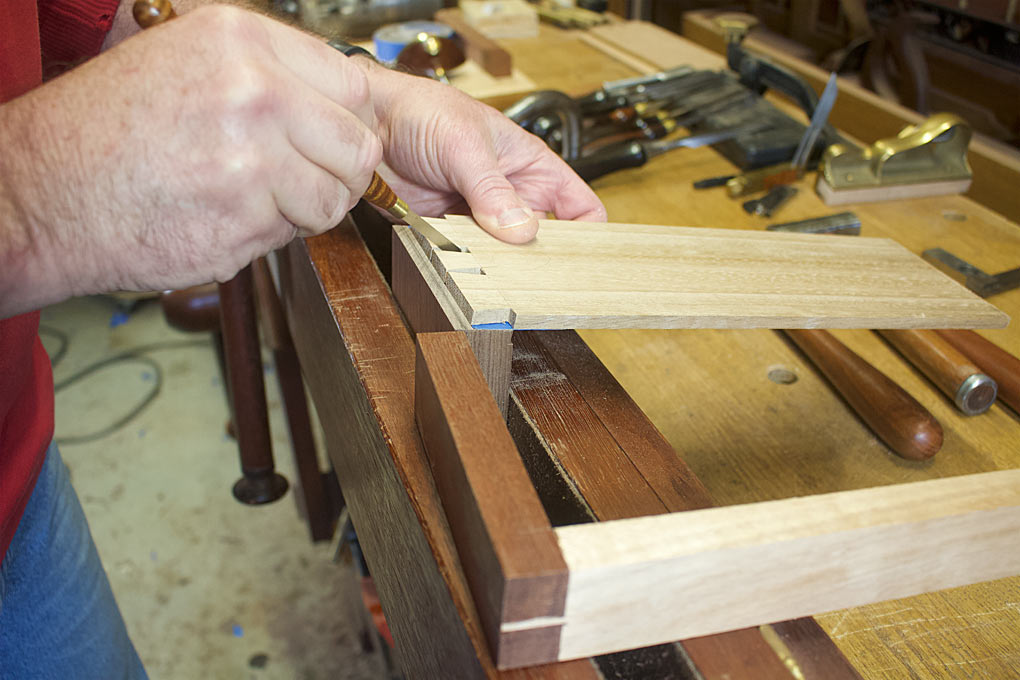 The blue tape trick is great when marking dark woods ...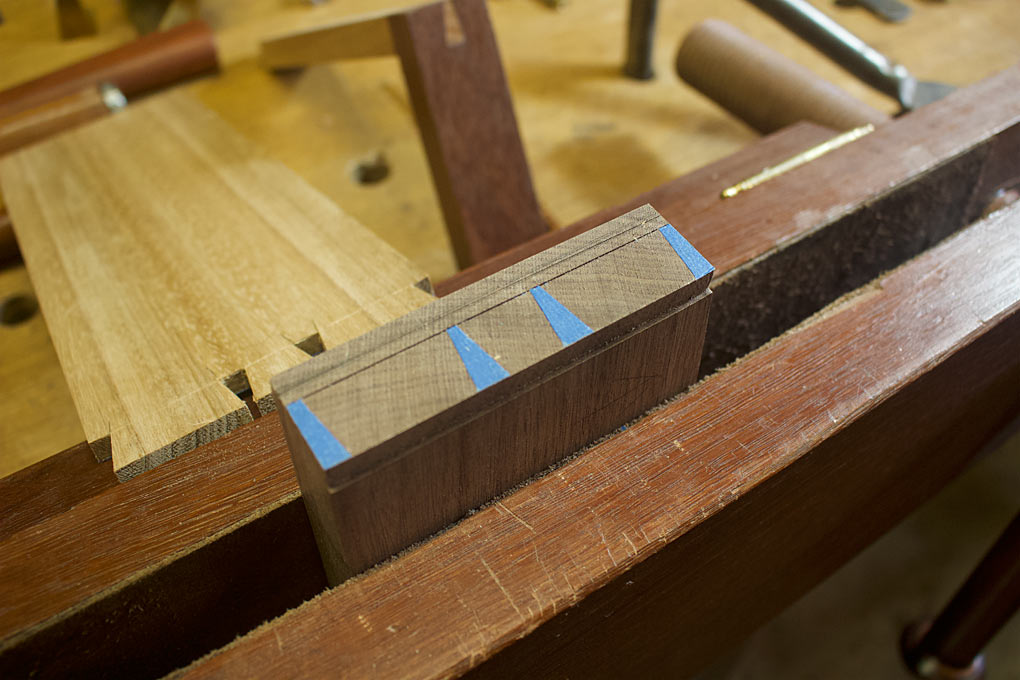 Regards from Perth
Derek
Messages In This Thread