Hand Tools Archive
Subject:
Apothecary chest - beginning the drawers
Derek Cohen (in Perth, Australia)
This is just a taste of what I will be doing for a few more weekends.
A bench shot for those that like to see how others work ...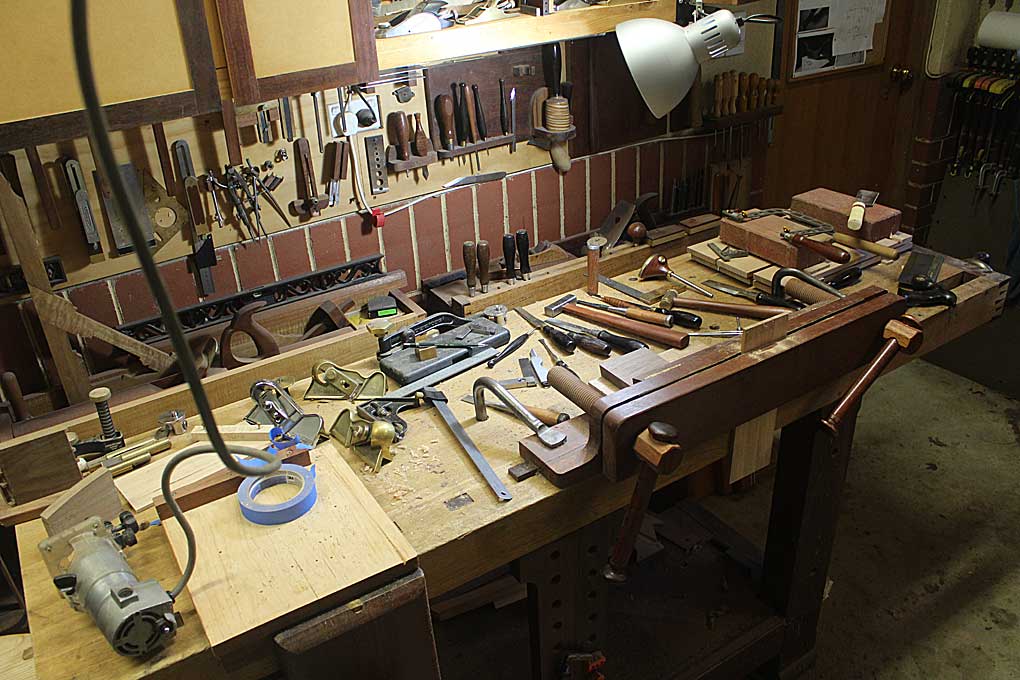 Below I have a few shots of the dovetailing (again). These are more to show specific strategies used, rather than dovetailing as a procedure.
The drawer fronts are moved a couple of mm past the front of the drawer blades, and marked all round ...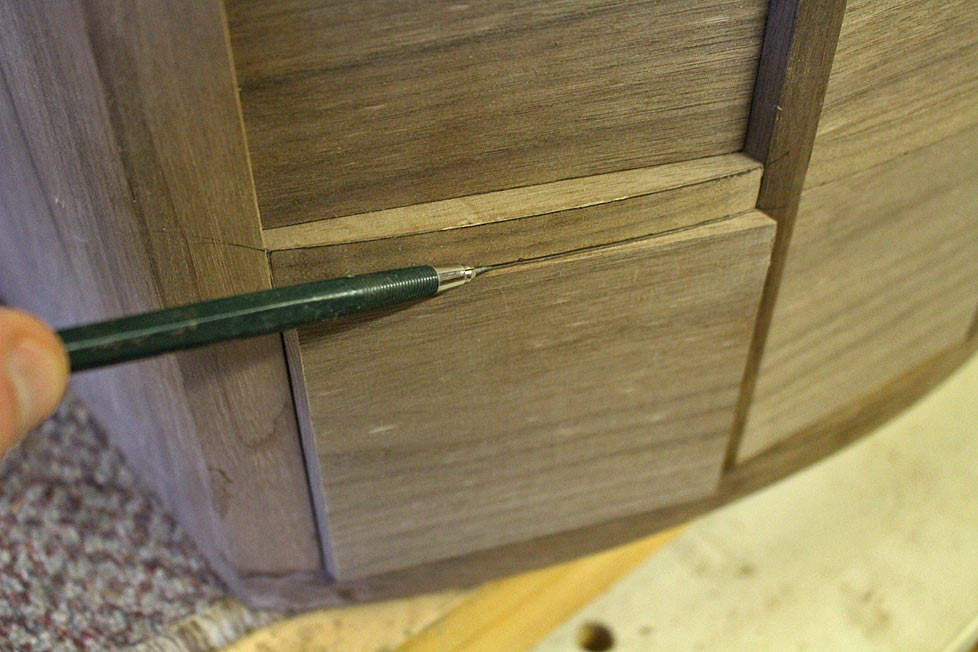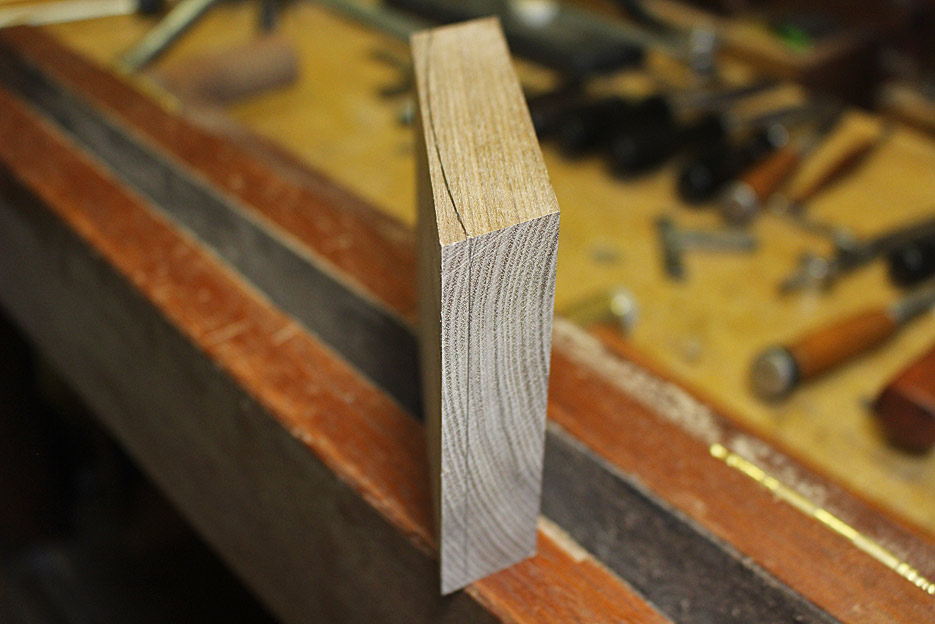 In an early post I showed how a bevel was formed on the drawer front to create a square junction with the drawer side. The bevel is seen below the blue tape ...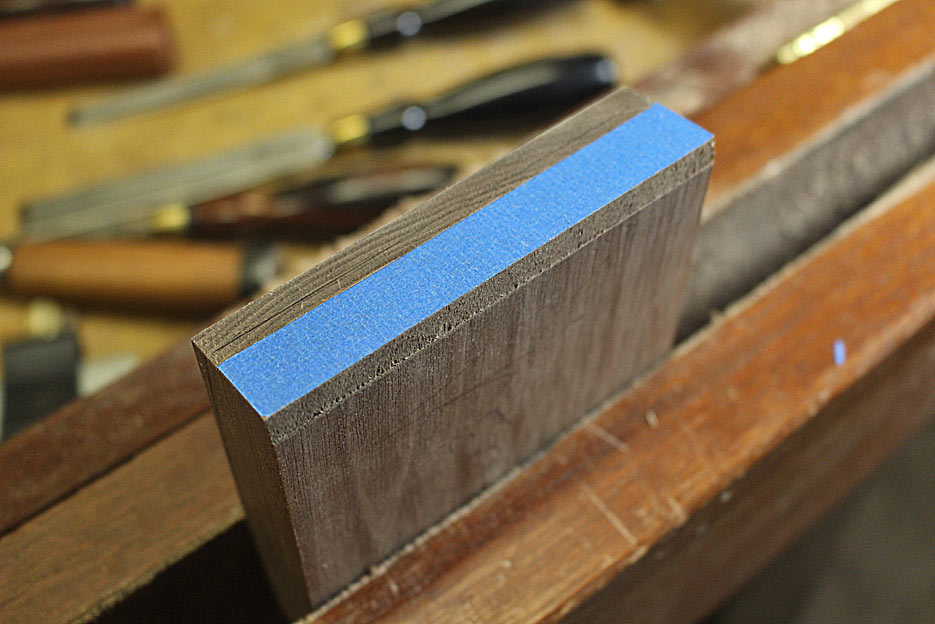 The ends of the drawer front angle, and it is not possible to use a jig to align it with a side. I never do this anyway, and simply use a wide chisel ...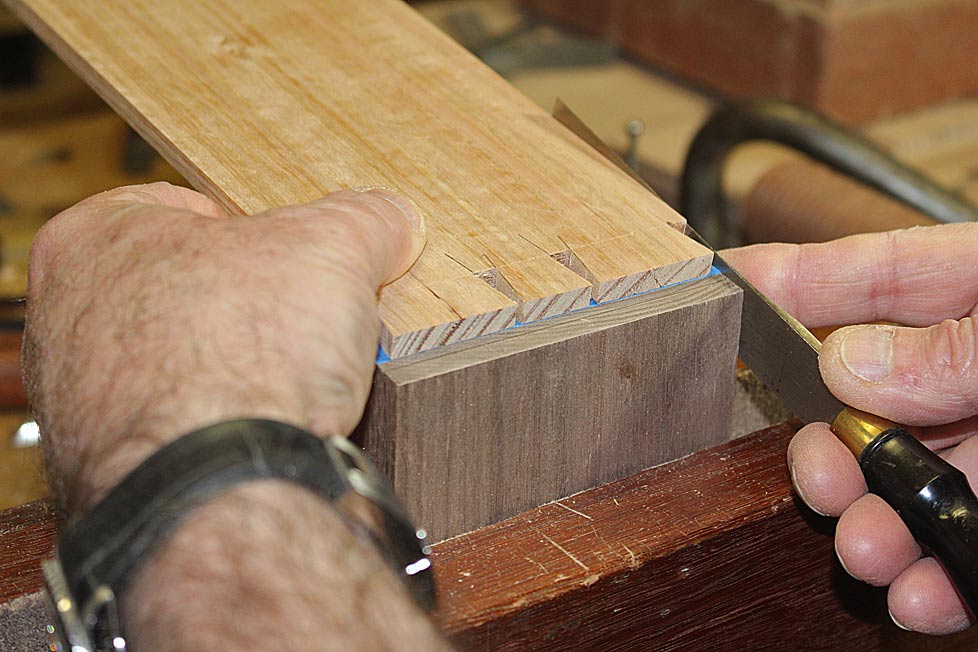 It's a bit of a balancing act, but the blue tape acts like a non slip, and the knife only has to make one cutting stroke to sever the layer of tape. This reduces the chance of movement and error ...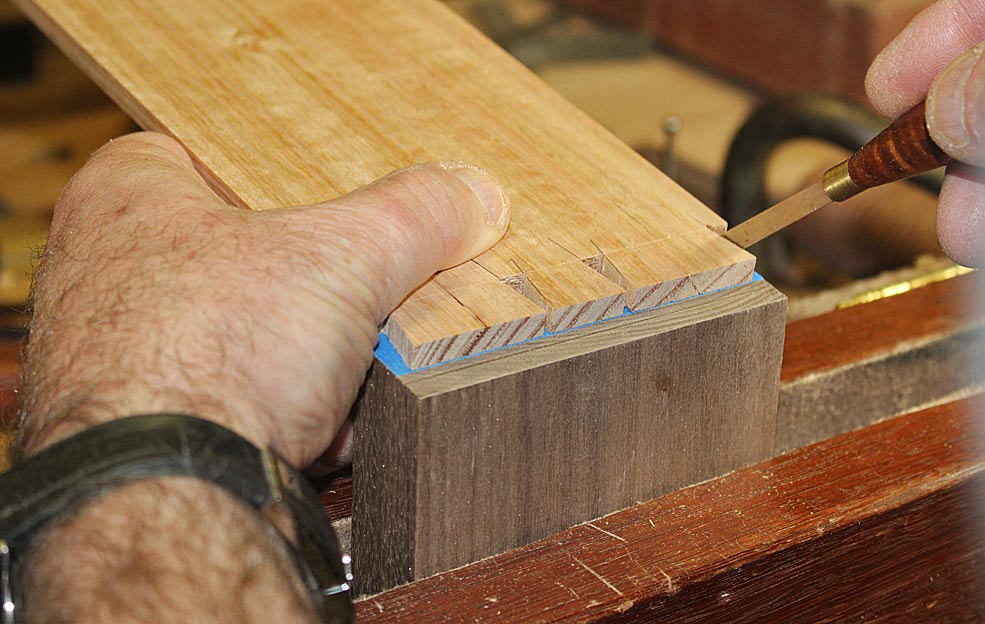 The kerfs are sawn, and then deepened with a kerfing chisel. Note that the ends of the board are supported by a clamp to prevent splitting ...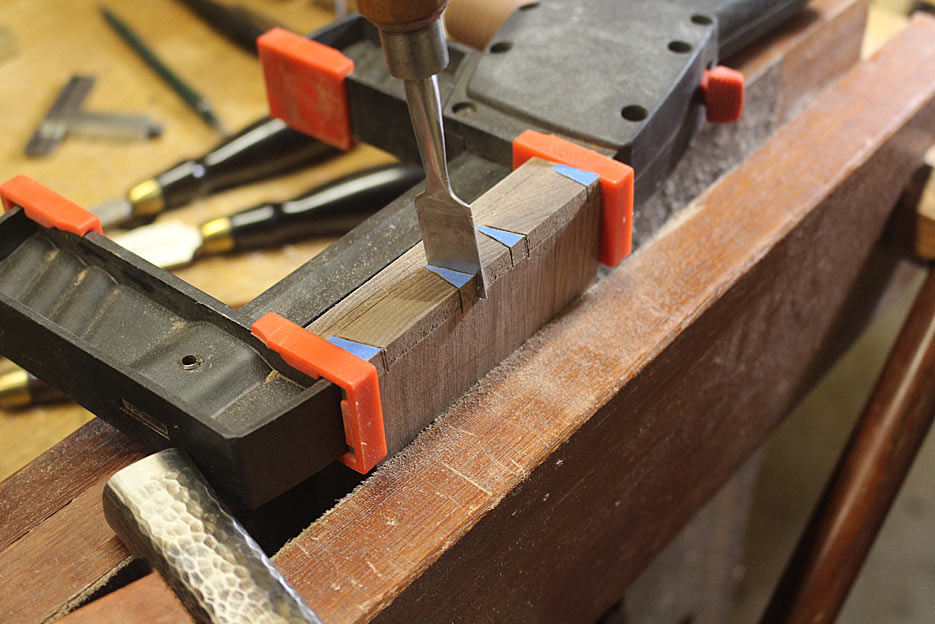 Rather than chop out the waste, I used a trim router to remove move of it. This saved a lot of time ...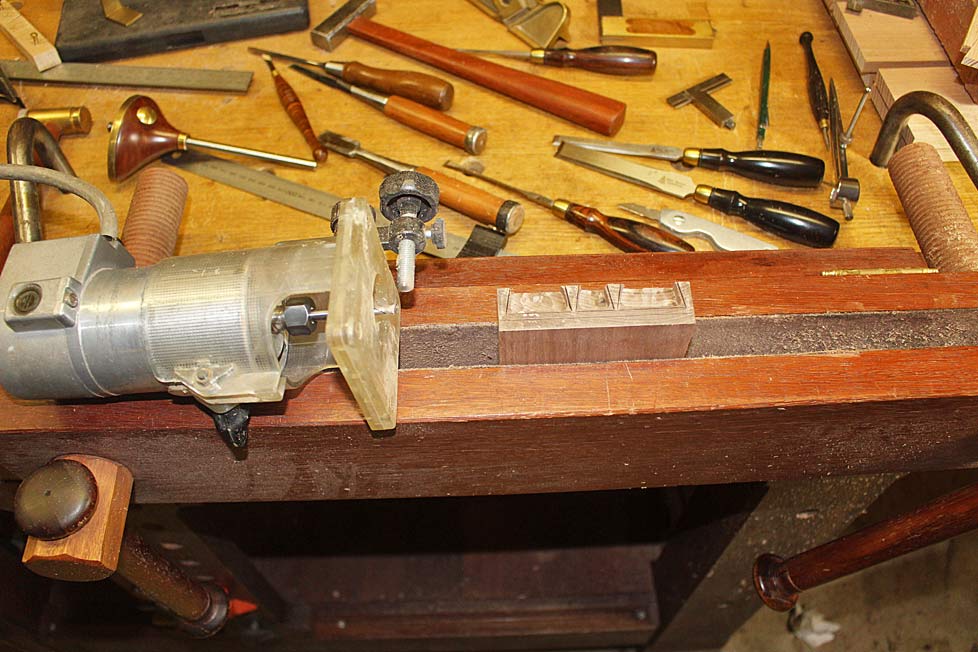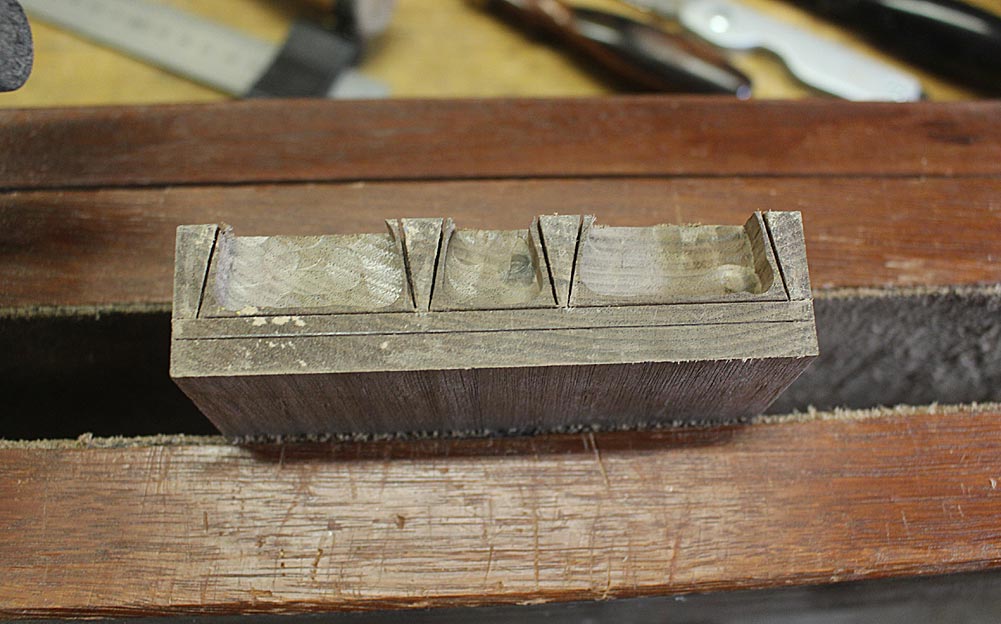 When removing the remaining waste, I found that the thinner blades of the Blue Spruce "dovetail" chisels worked best to pare away thin slices to the line..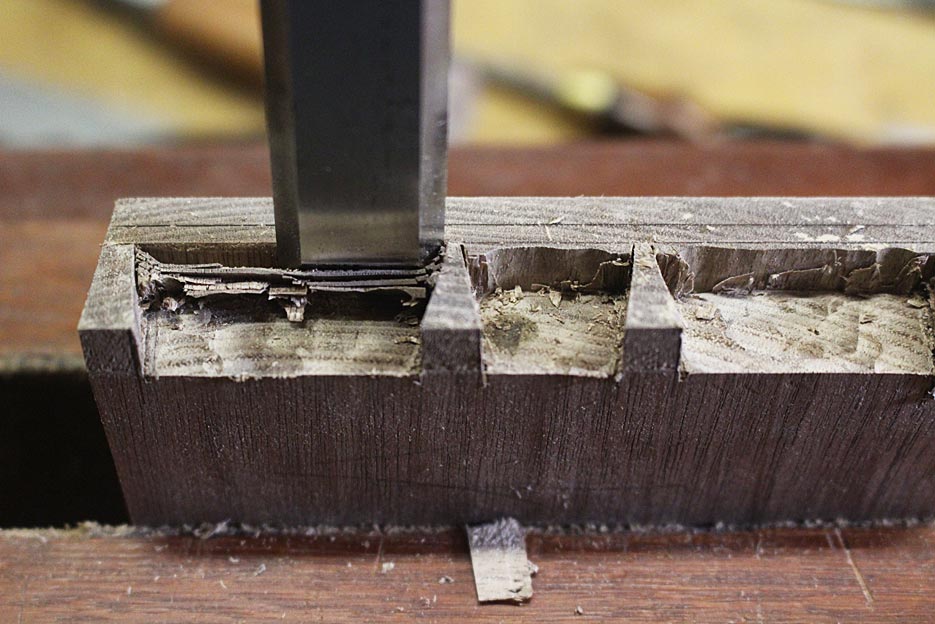 The Blue Spruce fishtail chisel is my favourite for clearing the corners of sockets ...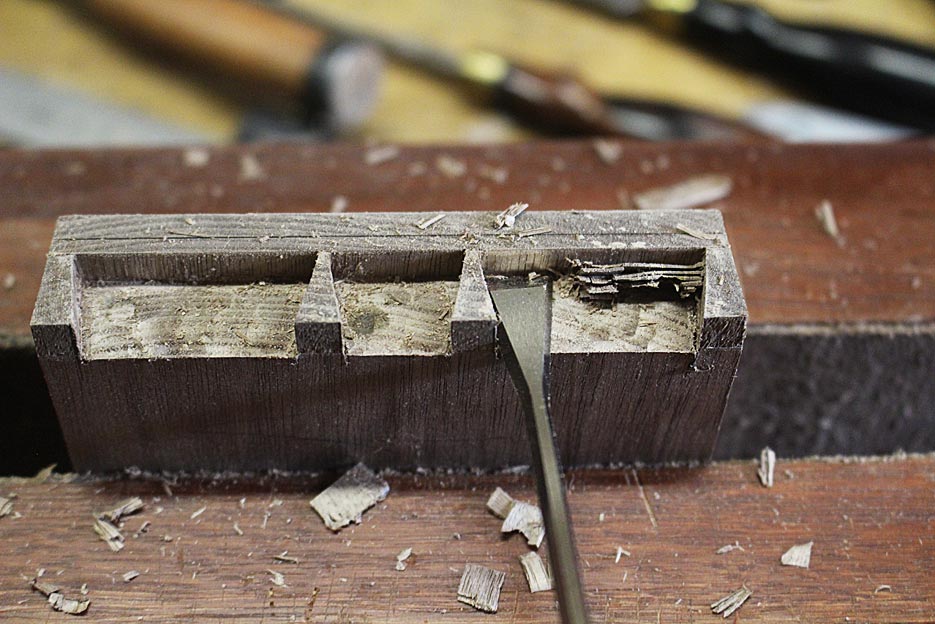 The completed socket ..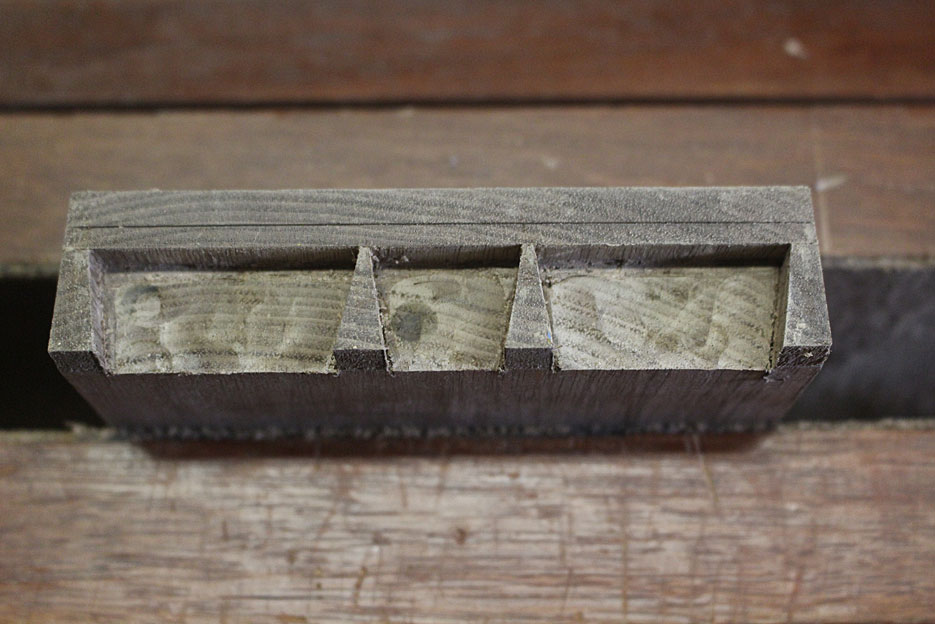 I counted on the parts going together off the saw, that is, no fine tuning for a fit. There is just not enough time for correcting the fit. This was the last drawer for the weekend. Much the same as the others. Just pushed together - no clean up ...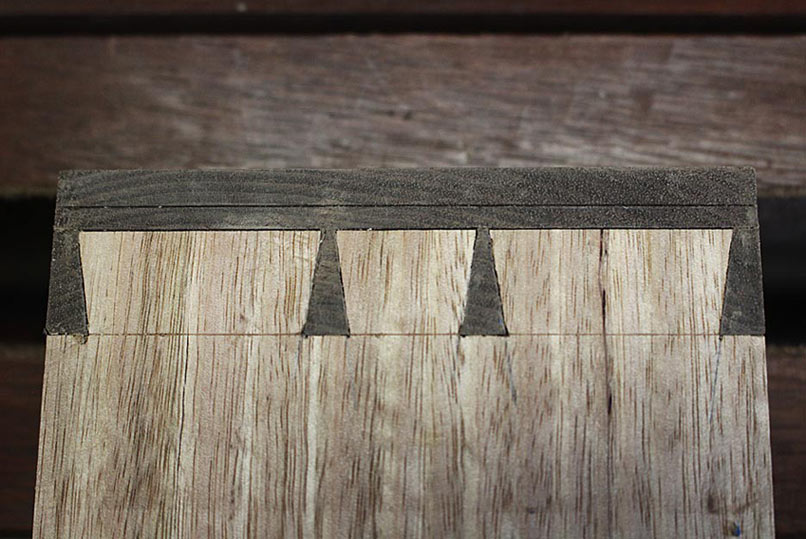 This was the first row, shown here to get a better view of the design ...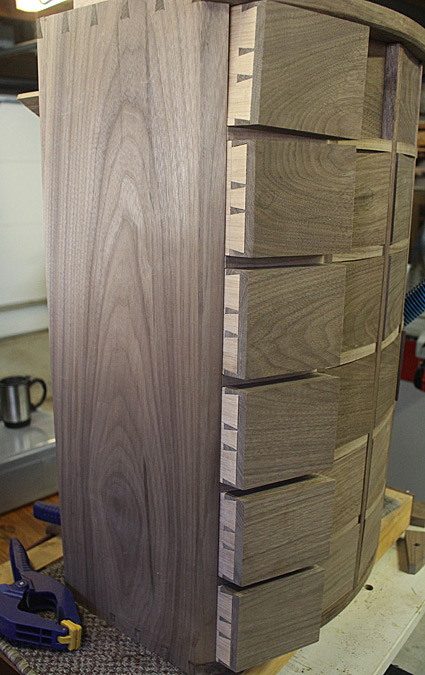 This is two rows - of drawers dovetailed on one corner only. And these twelve required an average of 1 hour each to complete ...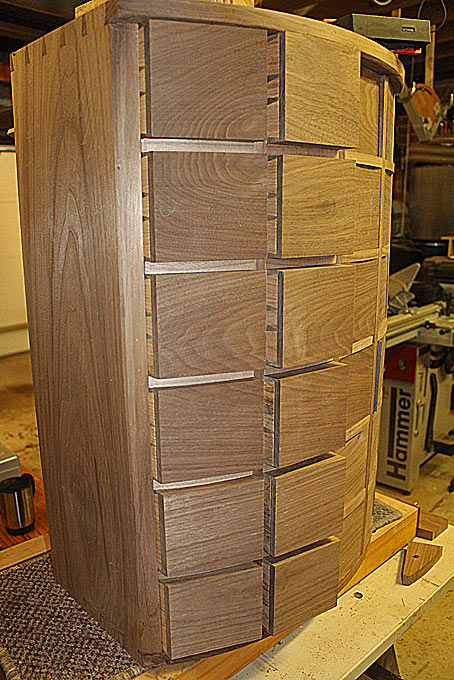 The next weekend should see the remaining drawers complete this dovetailed end. I am hoping that I shall find a way to speed the time taken for dovetailing, but I am estimating that it will require a further 3 weekends to complete the drawers.
Regards from Perth
Derek
Messages In This Thread
Apothecary chest - beginning the drawers