Hand Tools Archive
Subject:
Apothecary chest - part two
Derek Cohen (in Perth, Australia)
Wednesday was Anzac Day, a public holiday in Australia and New Zealand, and I had a few hours in the workshop to move along with the vertical partitions or dividers.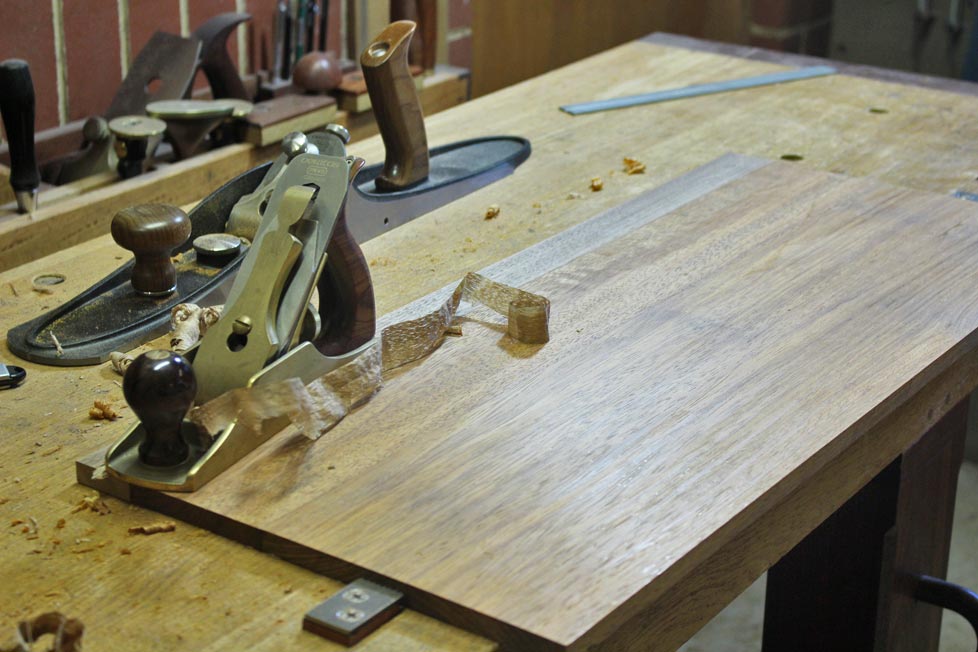 The panels had been thicknessed a little oversize. They need to be brought down to their final thickness of 12mm.
The panels need to be flat. The high spots are marked ...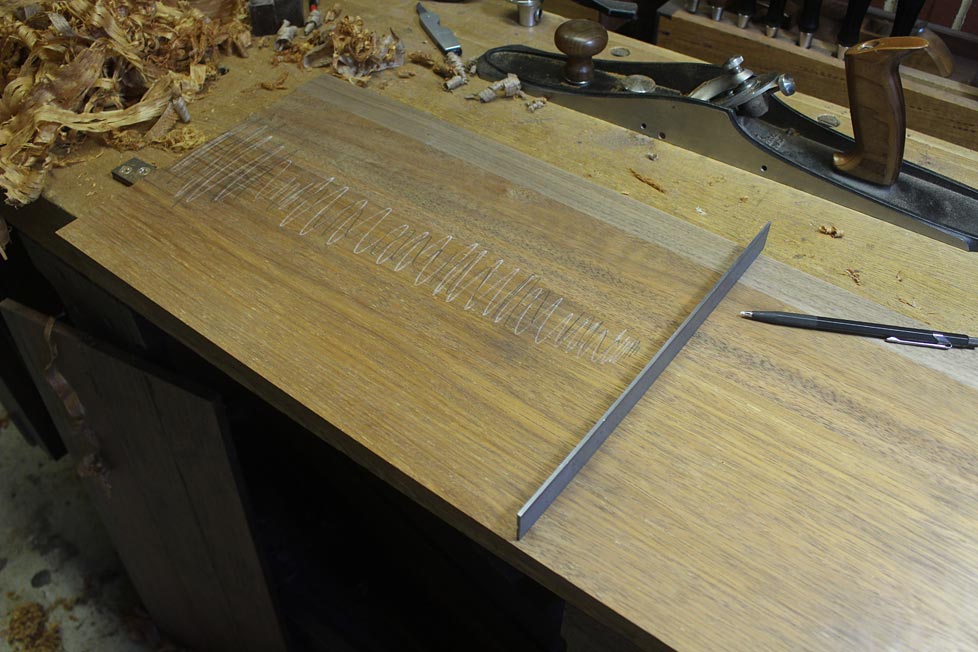 ... and planed away ....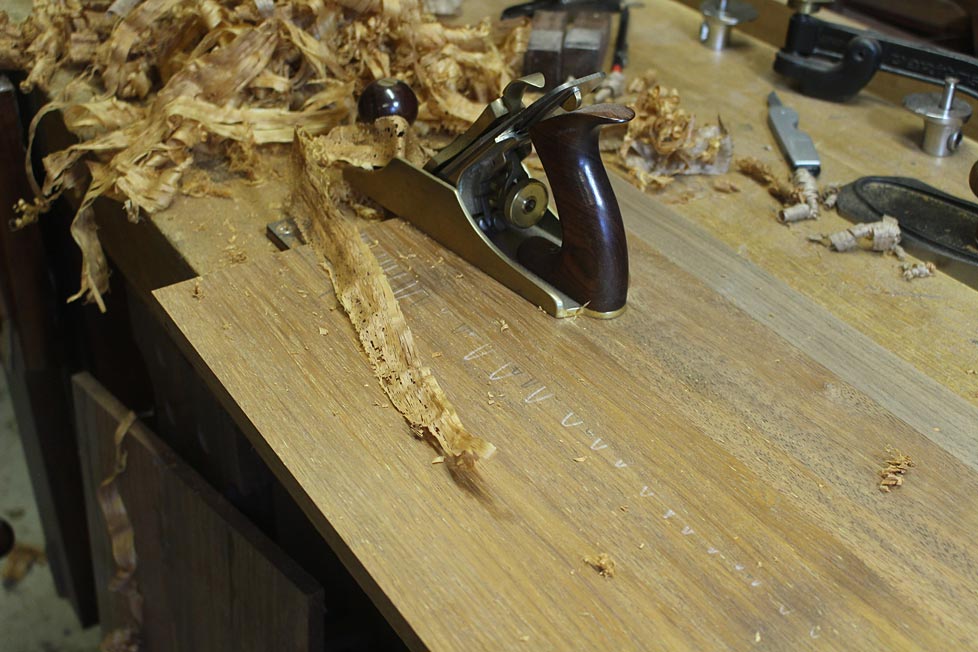 The base and the top of the cabinet is marked out for the stopped dados.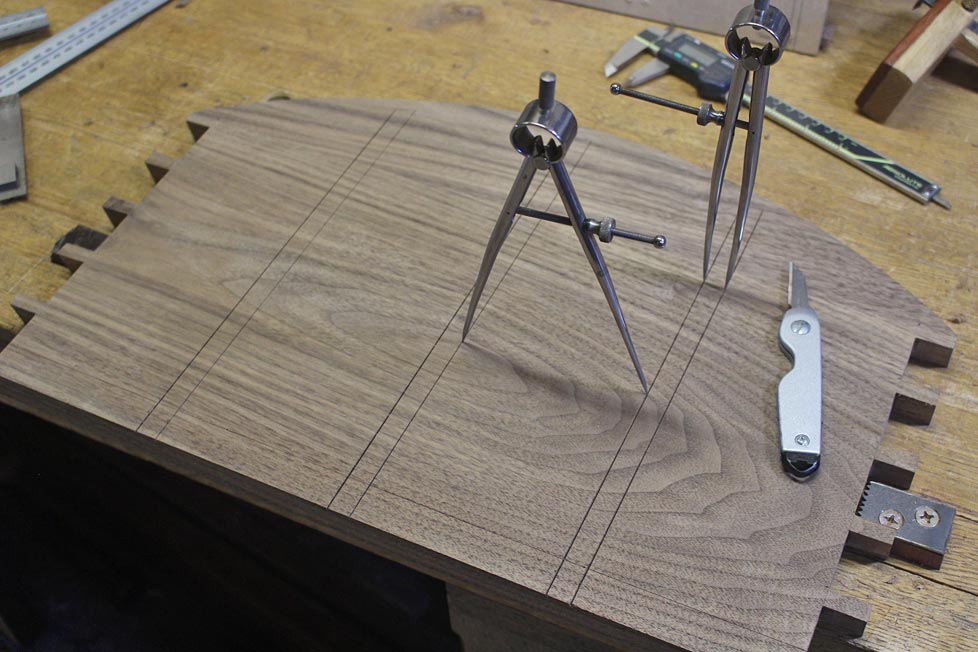 The dados end 10mm from the lower edge. The upper section has a 12mm overhang to take into account. The ends are marked ..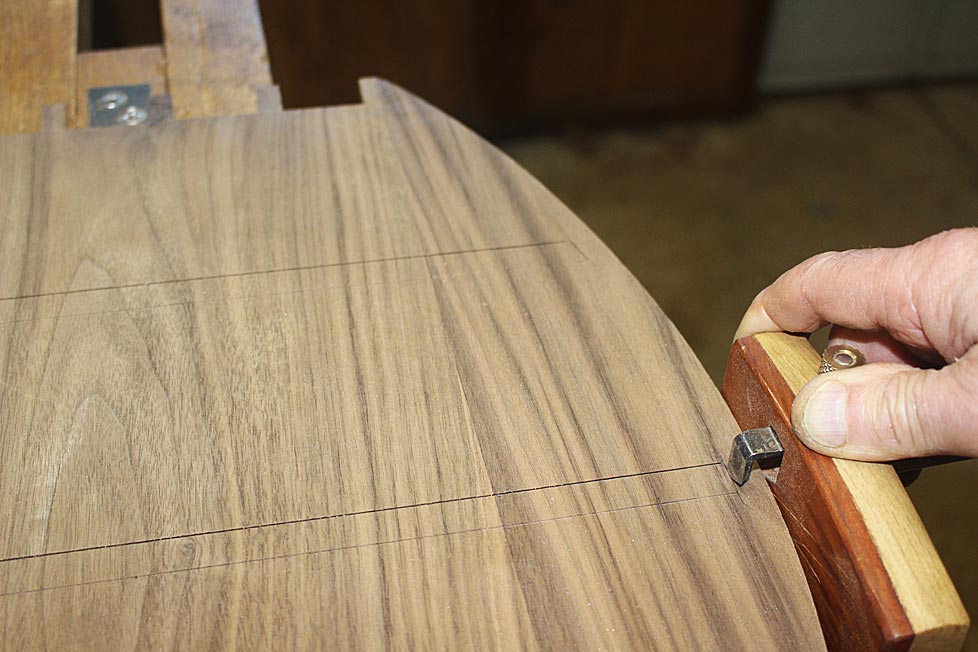 ... and then drilled to a depth of 6mm, which is the depth of each dado.
The sides of the dado are scored deeply with a knife, and a chisel wall is made along the length. This is to guide a saw cut.
The kerf is created with an azebiki saw. This is the traditional Japanese saw for cutting sliding dovetail joints, trenches and slots for sliding Shoji screens.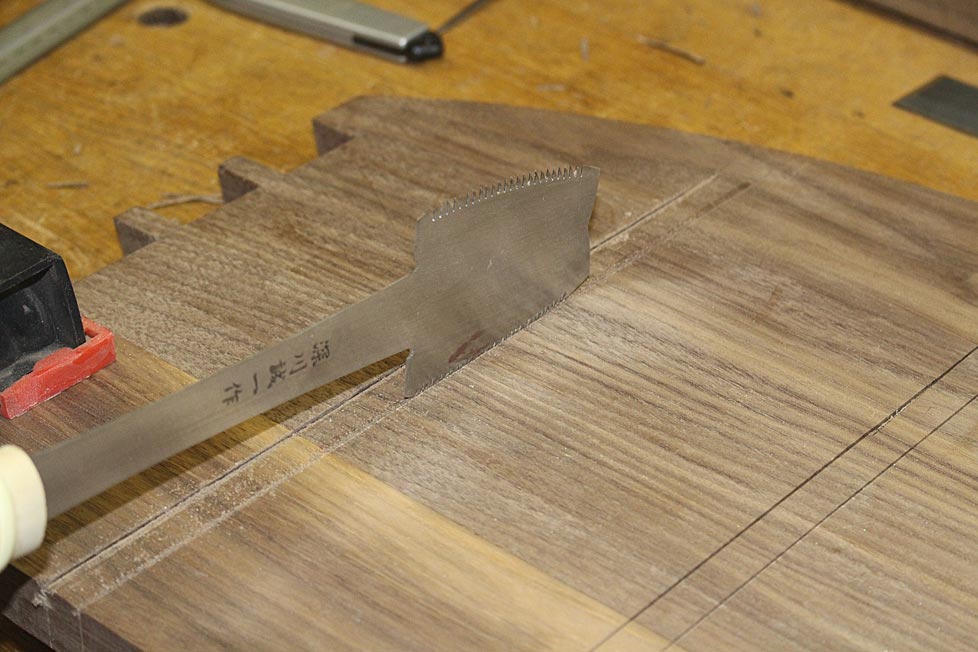 The panel is flipped around, and the kerf is deepened so that it runs the full length ...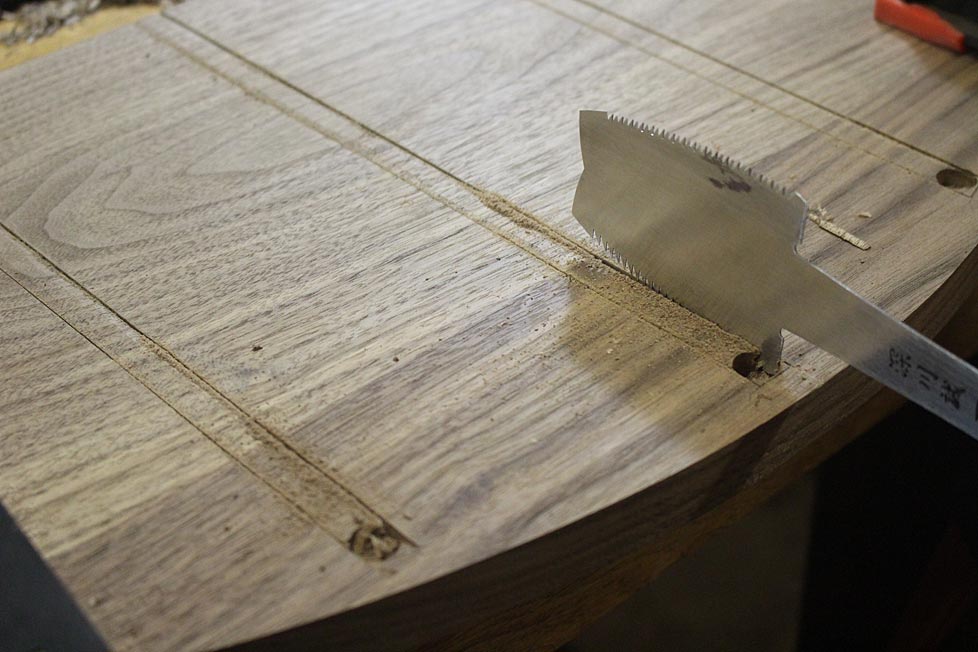 Now zip out the upper layers of waste with a slick or paring chisel ...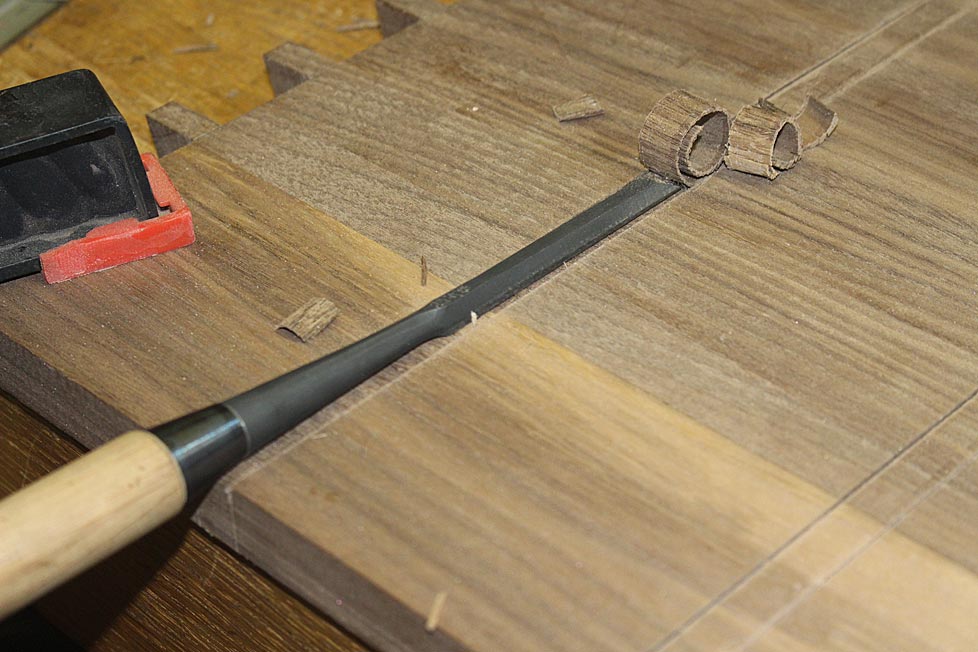 Remove the remainder to depth with a router plane ...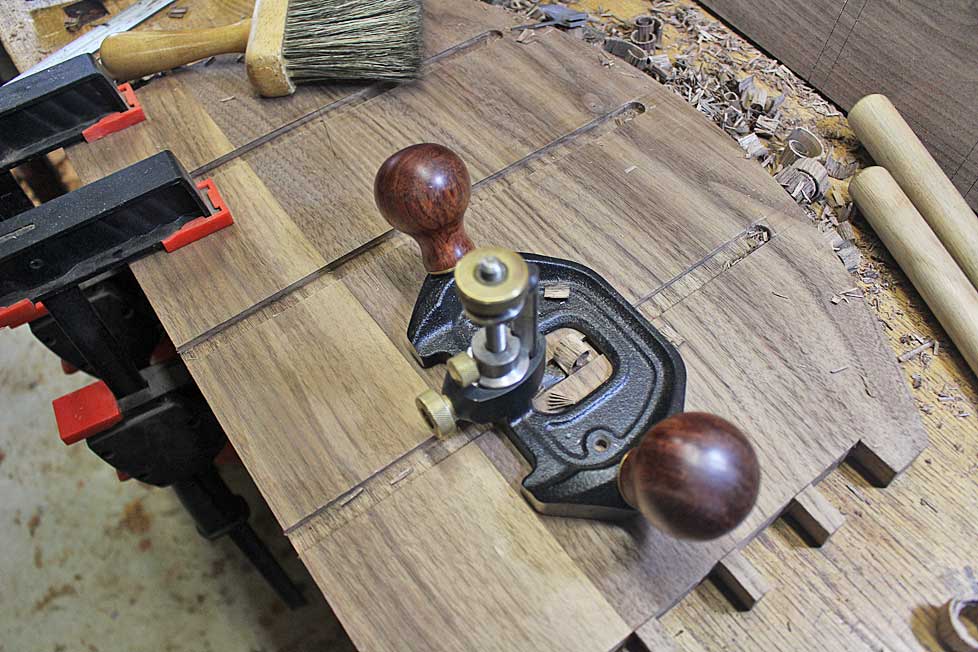 And we are done ...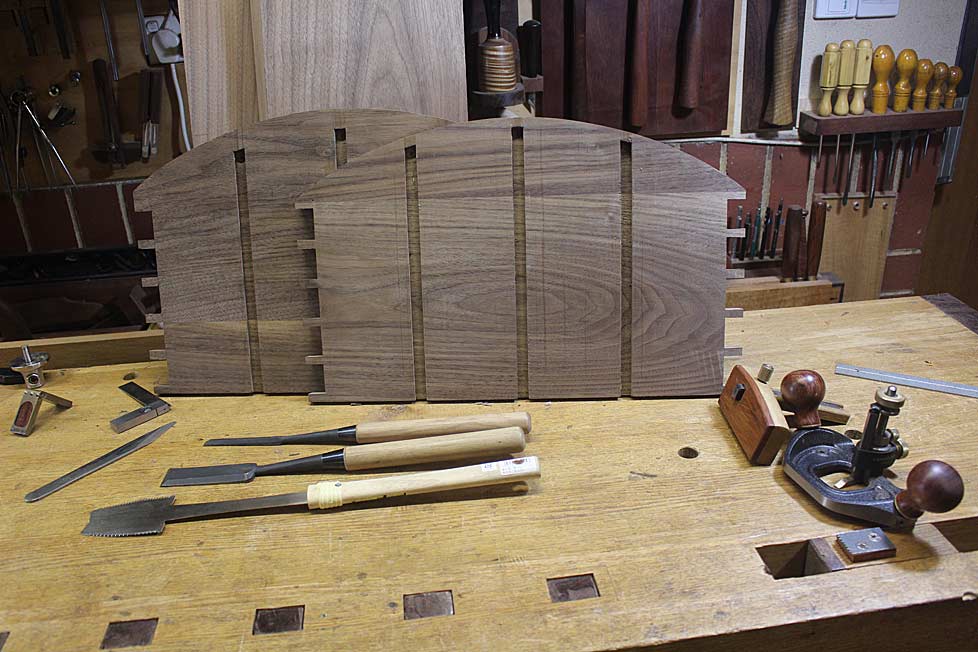 More after the weekend.
Regards from Perth
Derek
Messages In This Thread