Hand Tools Archive
Subject:
Wooden vs. pipe bar clamps
Bill Houghton, Sebastopol, CA
Before the bar clamps that use pipe as the bar, many companies made castings that fit on wooden bars - the examples I own use nominal 2x3s (which creates an interesting issue, since the finished dimensions of nominal 2x3s have changed quite a bit since these castings were poured). These castings were actually "modern" copies of older, all-or-nearly-all wood designs, like these: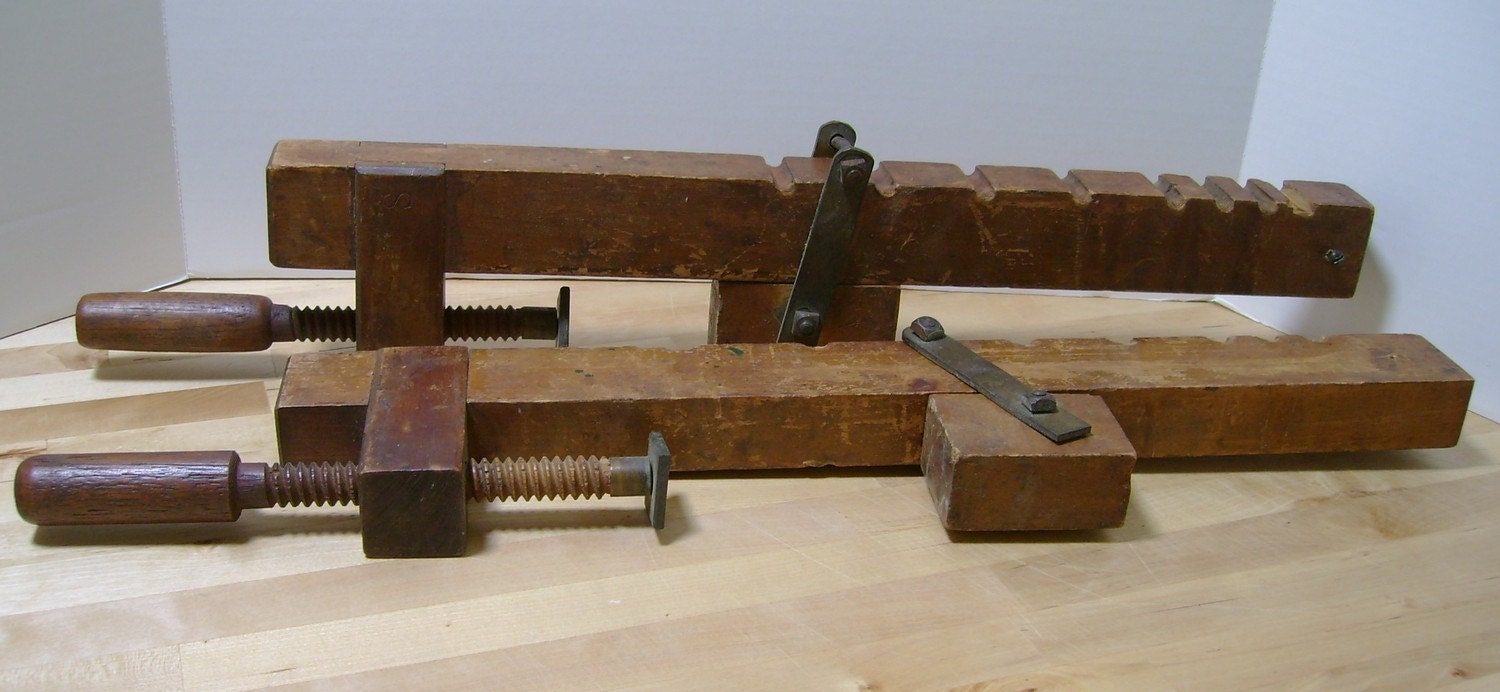 Are there advantages to the wooden bar clamps over pipe clamps? Disadvantages?
Messages In This Thread
Wooden vs. pipe bar clamps