Hand Tools Archive
Subject:
Another dovetailing aid.
Derek Cohen (in Perth, Australia)
Bill recently posted an aid to dovetails when sawing. Here is one to aid in transferring tails to pins. No, not blue tape ... I've done that one already!
This is such a simple aid that I hesitated posting it before. It should take a few minutes to make, at most. What it is intended for is to ensure that drawer sides (box sides too, I guess) are aligned for square. We take this for granted, but mainly we hope and pray that our marks are true.
Beginning with a tail board ...
It came time to transfer the tails to the pin board ...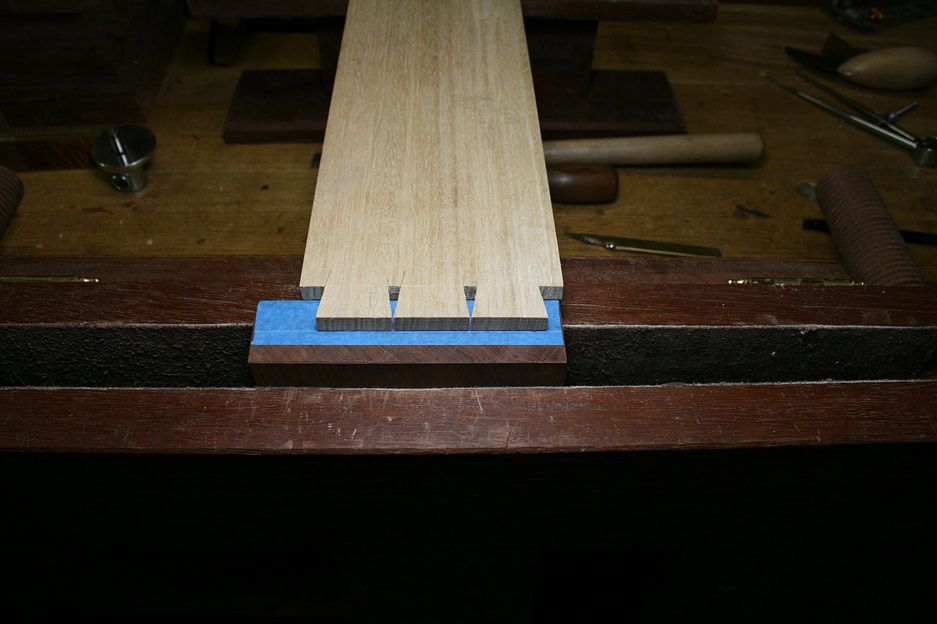 What you see here is a bow drawer front which will have half-blind sockets (the area in blue). The remainder will be sawn away (into a bow front) once the dovetails have been completed. This is done later, rather than earlier, so as to retain a reference side.
As mentioned earlier, the issue here is to ensure that the drawer sides are square with the drawer front before transferring dovetails.
All one needs is a simple rectangle that is about 3/4" - 1" high. It must be square on the inside.
(I was asked why the square was not dovetailed. Well it was ... and then I decided to trim it down ... and cut off the wrong side! Kept it as a reminder to check next time!)
Once done, use the square as a rest for your chisels ...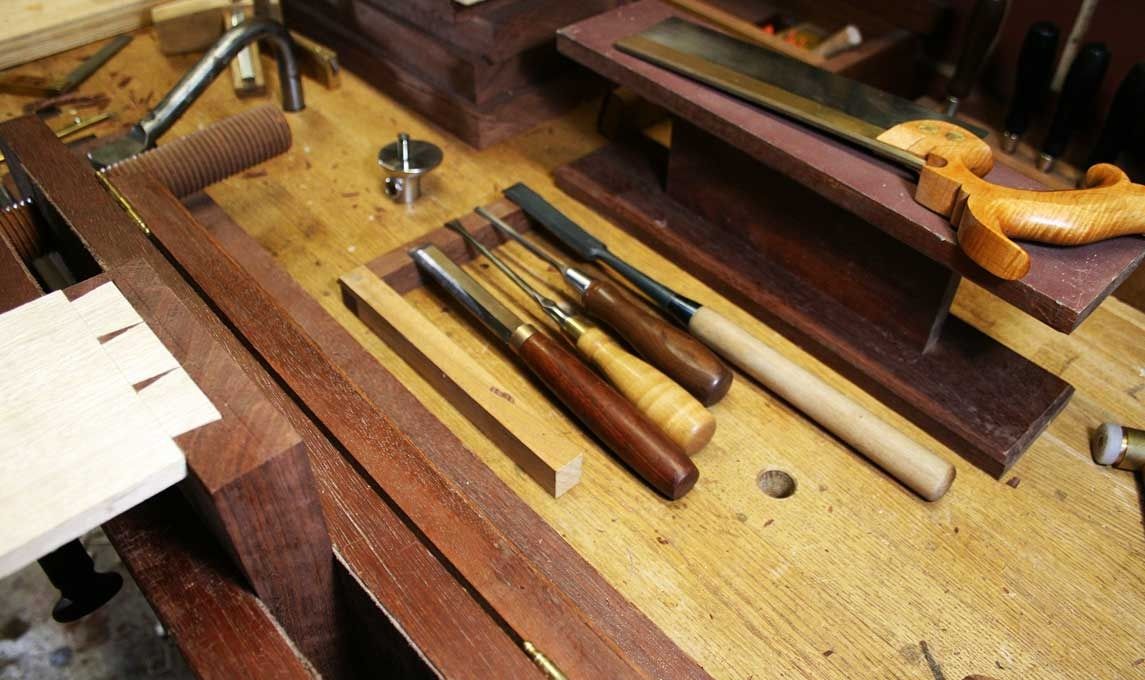 Just for good measure, here is a through dovetail I did as well. This enables the back to be aligned as well as the sides be squared ...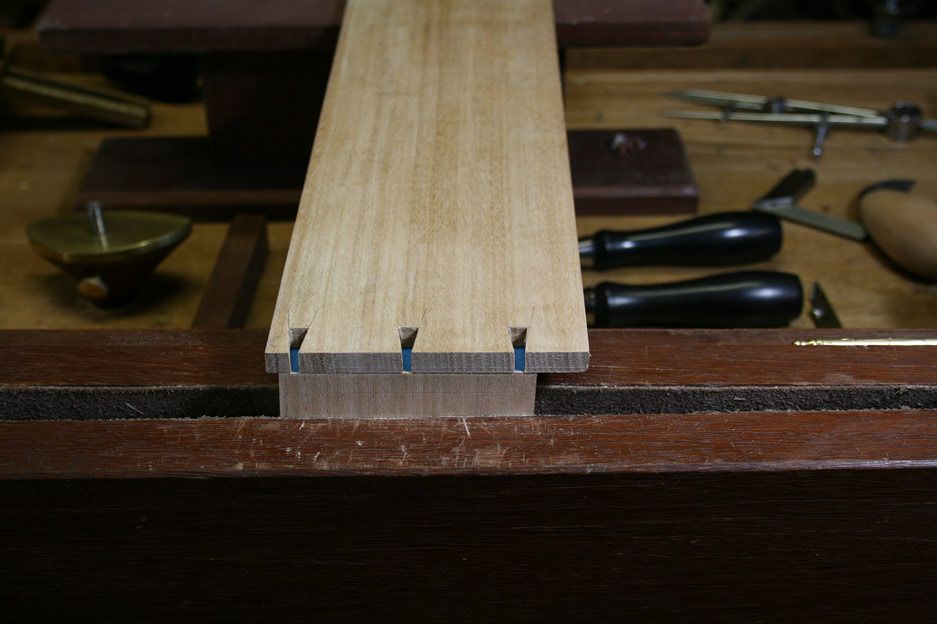 As you can see, these parts are a little more of a challenge to align ..
Rear of drawers ..
Regards from Perth
Derek