Hand Tools Archive
Subject:
Four down, four to go.
Derek Cohen (in Perth, Australia)
Just a quick update on the Lingerie Chest.
Four drawers done. They take 3 full days each to build (1 1/2 weekends). This includes thicknessing/sawing/shaping all the parts, dovetailing, and fitting.
The gaps between the drawers will be sorted out once all are done. There will be 1/16" between the drawers.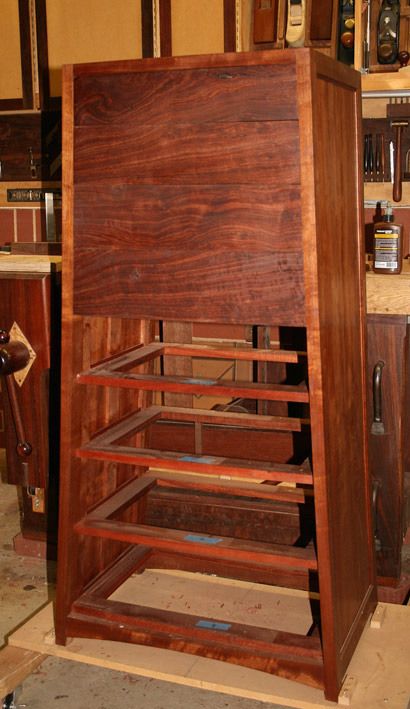 And the obligatory dovetail shot
The dovetails increase progressively, as with the size of the drawers.
Next post will be after all the drawers are done.
Regards from Perth
Derek
Messages In This Thread
Four down, four to go.