Hand Tools Archive
Subject:
More on work holding
Derek Cohen (in Perth, Australia)
Following on from Bill's earlier example, I was shaping a bow drawer front, and it occurred to me to take a few photos of the method I used to hold a tapered board.
Planing across the board to reduce tearout. The board tapers (as the cabinet tapers). I could just place a batton behind the board to prevent it slipping out the dogs. Instead I have used two Vee battens. These were described by Richard Maguire (The English Woodworker) and Chris Schwarz. Easy to make - just cut a vee (at approximately 45 degrees) at the end of a short batten. Use a hold down to fasten.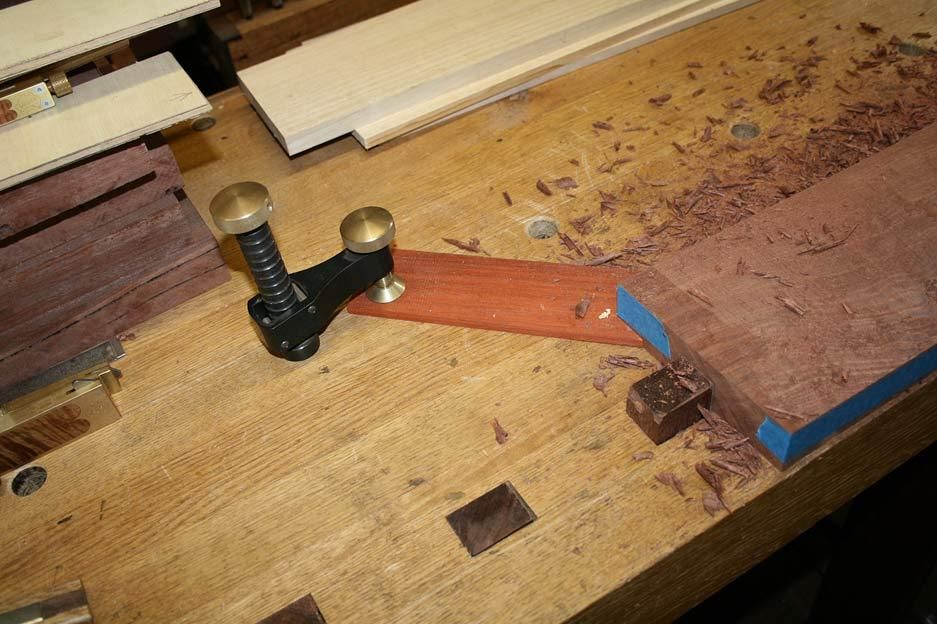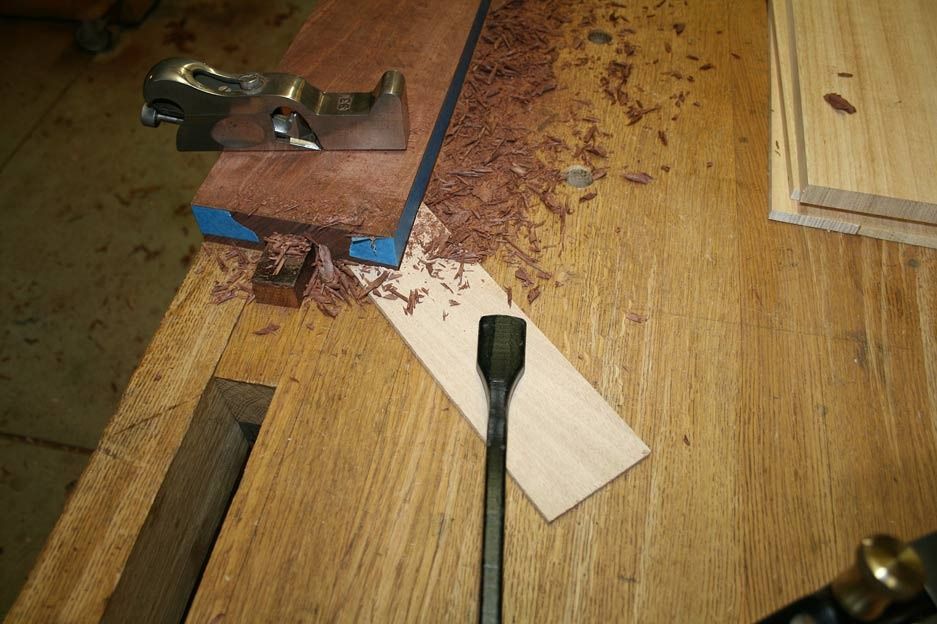 Incidentally, the blue tape on the board marks the line to which I am working. It really makes is so much easier to see what you are doing.
While we are at it, here is an one oldish tool that you must try - a scraper made from an old blade. This one is 3/16" thick. Just hollow grind square. This is sufficient to create a cutting edge that will make shavings like a plane. Great for shaping. Here it was used to take down the plane marks and even out the surface before smoothing with a spokeshave ...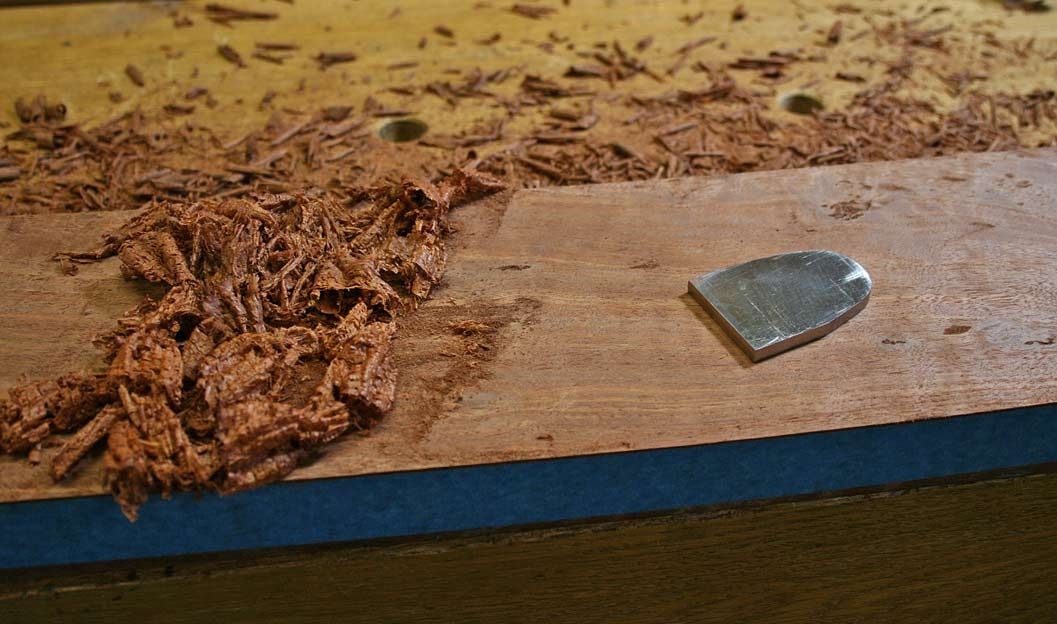 Regards from Perth
Derek
Messages In This Thread
More on work holding