Hand Tools Archive
Subject:
Medicine Cabinets - Build thread
Brian Holcombe
Evening!
Building a pair of medicine cabinets for my house to replace some real junkers installed by the original builder. These will set into the wall and reveal about 2" of the cabinet.
This first cabinet is the prototype, so there will be limited photos of the process, but the second one I will detail the joinery and build as I progress through it.
Because this is in a high moisture environment I've decided to use cypress, leaning toward quarter sawn material. I bought 4/4 material with designs on ripping it down to the required thickness by hand.
Some of the pieces did not call for resawing and so I used David's jack plane to remove the majority of the material. This removed material in a hurry....I took swipes where easily 1/16" of material was removed.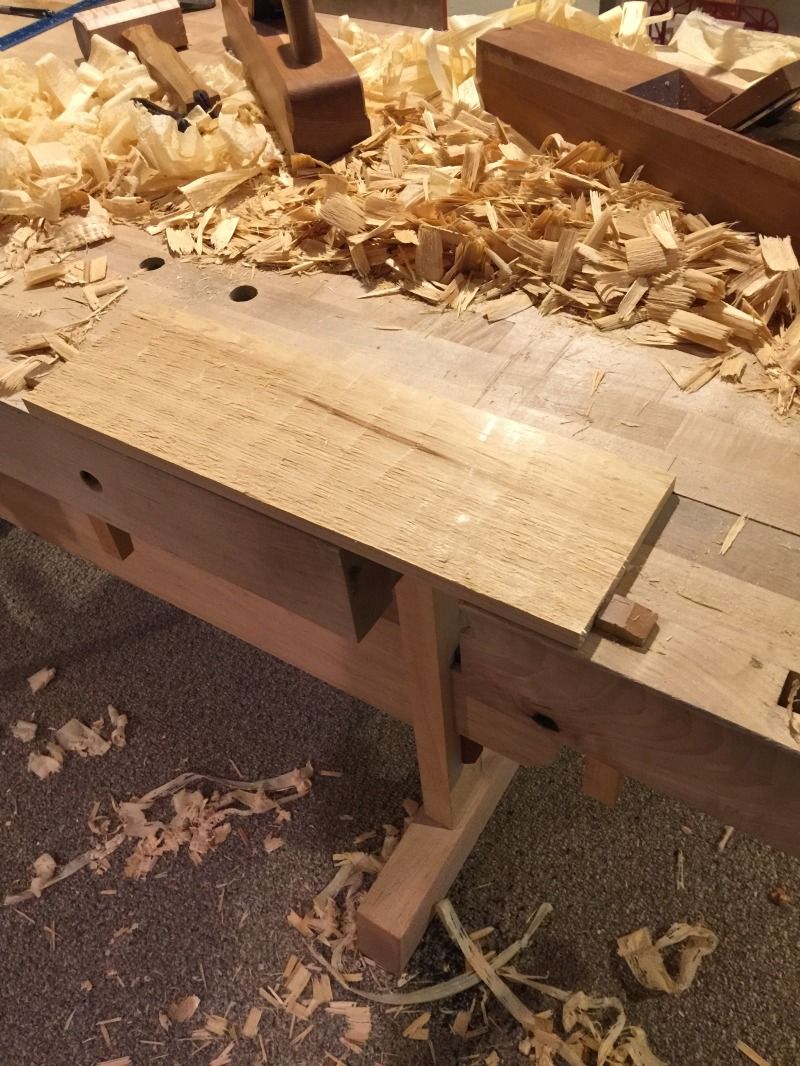 Followed up with the try plane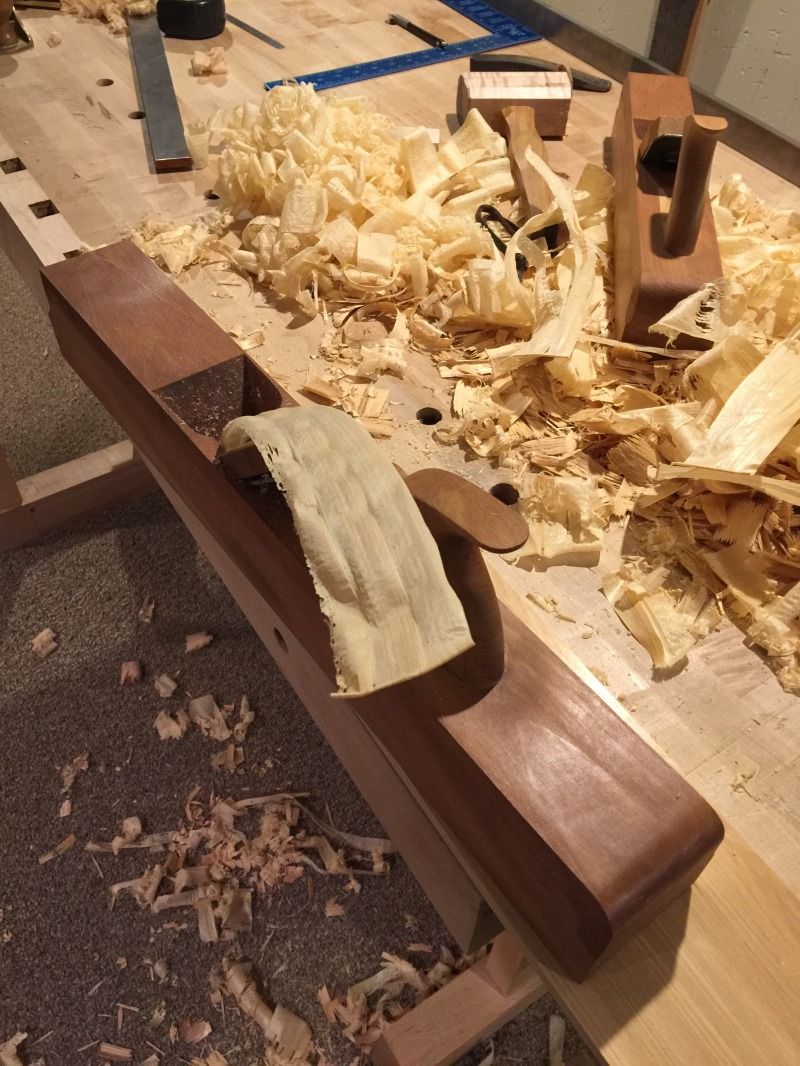 Each board was then fine tuned with the #4 plane and then a finish pass was done with the Kanna leaving a super bright surface. The #4 left a surprisingly bright surface on this material but was ever so slightly out done by the Kanna with it's low angle bedding.
Ripping some material for shelving;

Sticking with thin material on this project and joinery which relies minimally upon glue.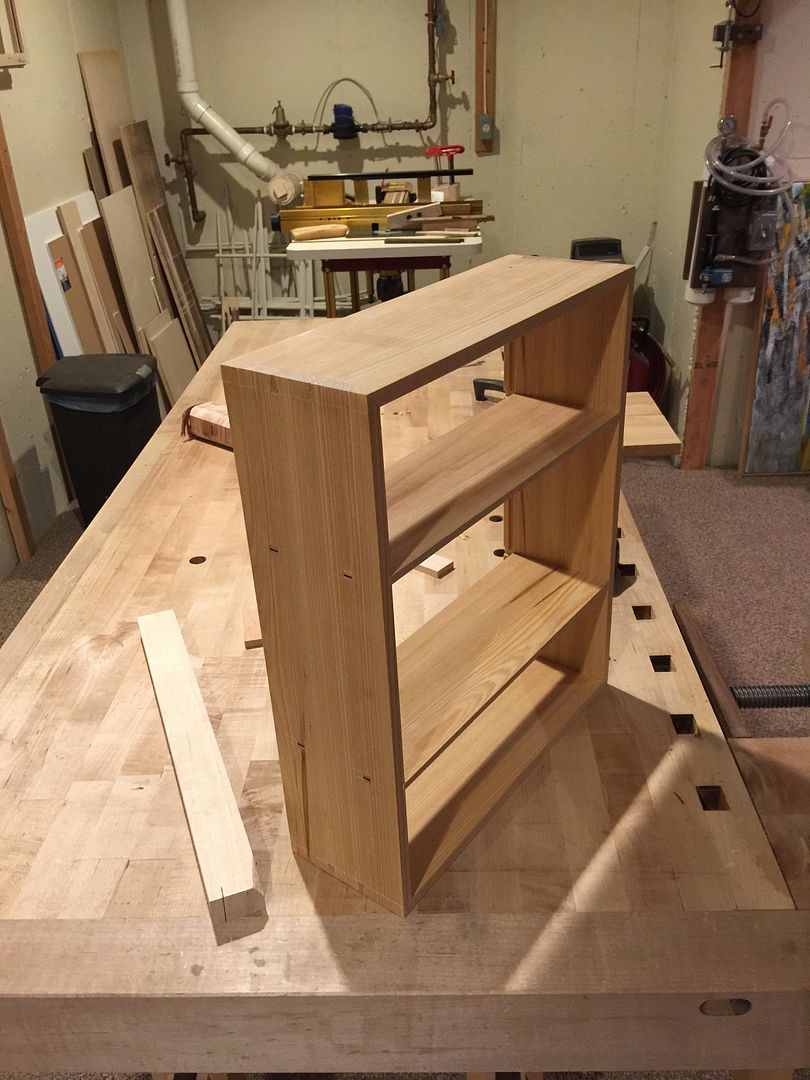 If you look closely you may notice that those are mitered edge dovetails, both front and back. I wanted to hide the grooves that will ultimately capture the back panel and also show a miter on the inside of the cabinet.
The outside 1.5" will be wrapped in a surround (door frame), but when the door is opened the leading edges of those miters will be revealed.
The shelves are housed through tenons.
Hope you guys enjoy!
Messages In This Thread