Hand Tools Archive
Subject:
Trestle table complete, less finish
Brian Holcombe
After finishing the last foot, it's complete.
I love cherry, the top planed to a beautiful finish right off the #4 plane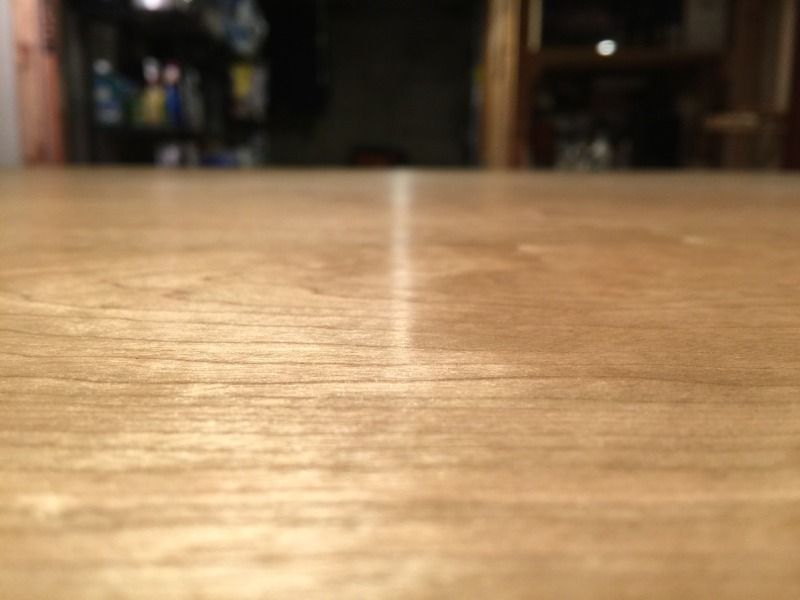 Finished detailing the sliding dovetail channels with ebony inserts and trimming the ends to length, plenty of time spent with the chamfer plane as well detailing corners.
End grain carved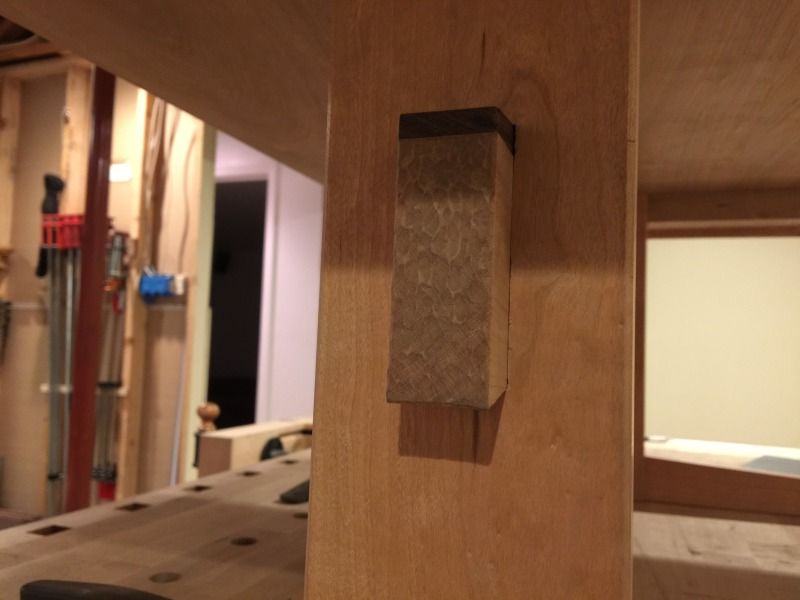 This should give a good perspective of how the battens are;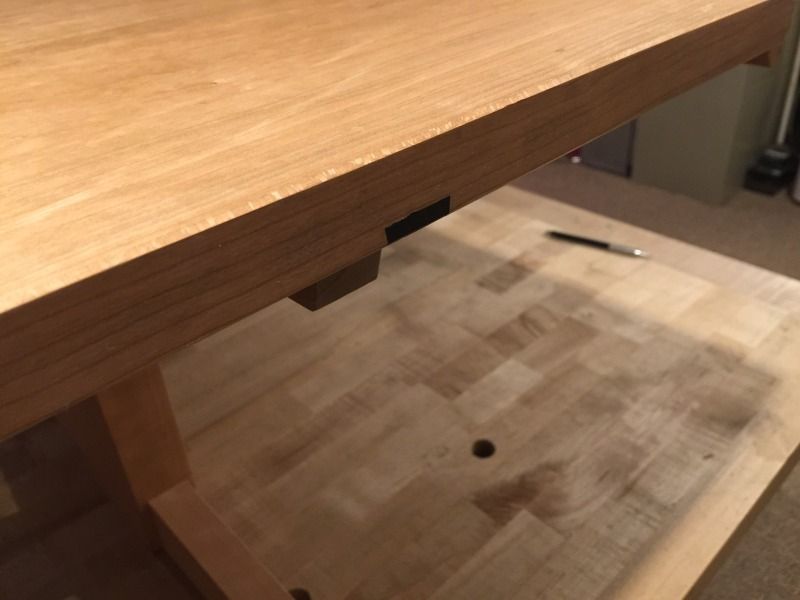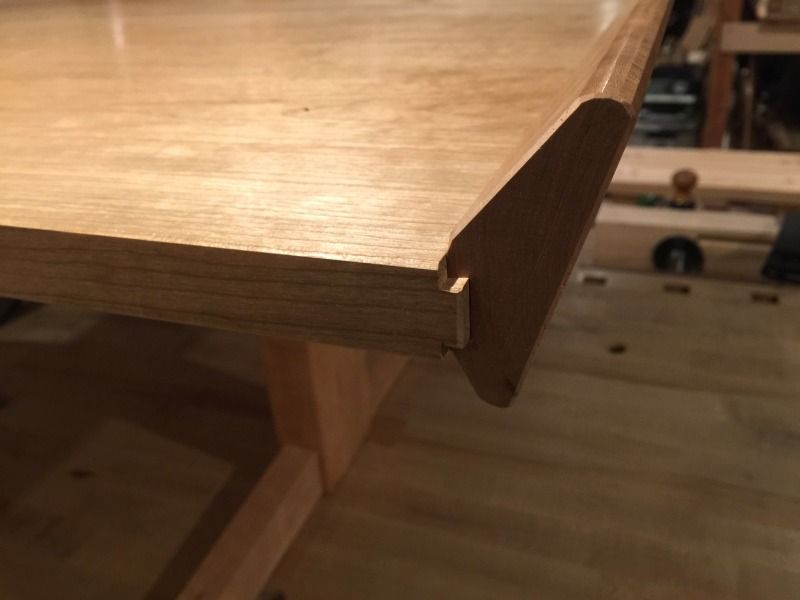 My final debate is whether or not I peg the top bridle joints, or just leave the top free floating. I may try it out for a few days and see if it moves at all in regular use. I like the joinery without pegs, but maybe it's a foolish plan.