Hand Tools Archive
Subject:
Framing Ichikawa
Brian Holcombe
Ichikawa Ebizo IV as Takemura Sadanoshin is the subject of this portrait. This work is part of the short lived career of Toshusai Sharaku, a ukiyo-e artists who is famous for honest and realistic but unflattering imagery. The speculation around his career suggests that it was short lived partially because his work was met with such immediate disapproval. Most work of the era would represent their subjects in idealistic manner.
This is not an original woodblock, but rather a reprint created in the early 20th century. One of the things I find very enjoyable about Japanese woodblock prints is that they were meant to be accessible, the sentiment as I understand it is that the general public should be able to own high art.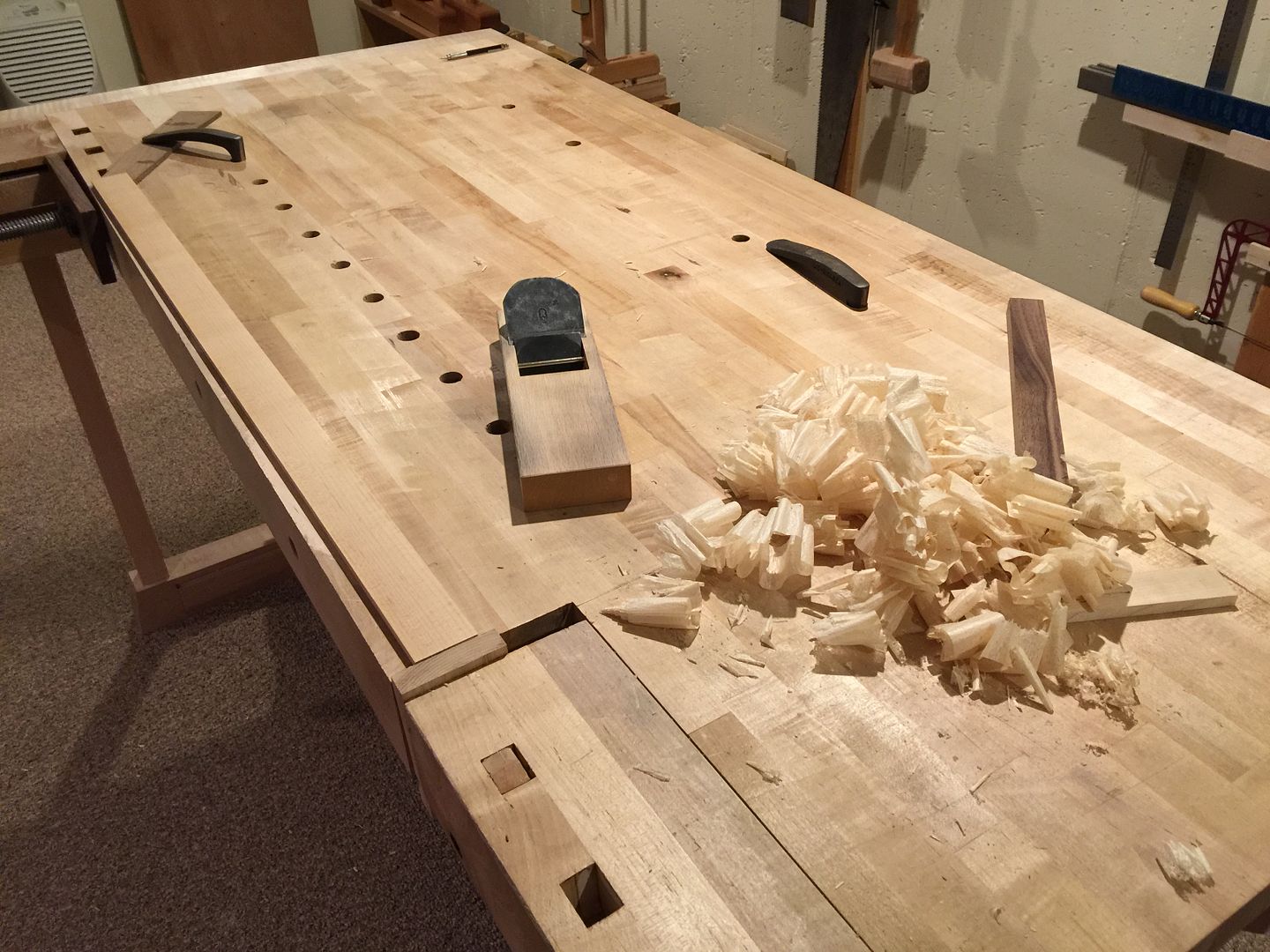 The finish I chose for this frame is a simple wax, and so a high sheen off the plane is required.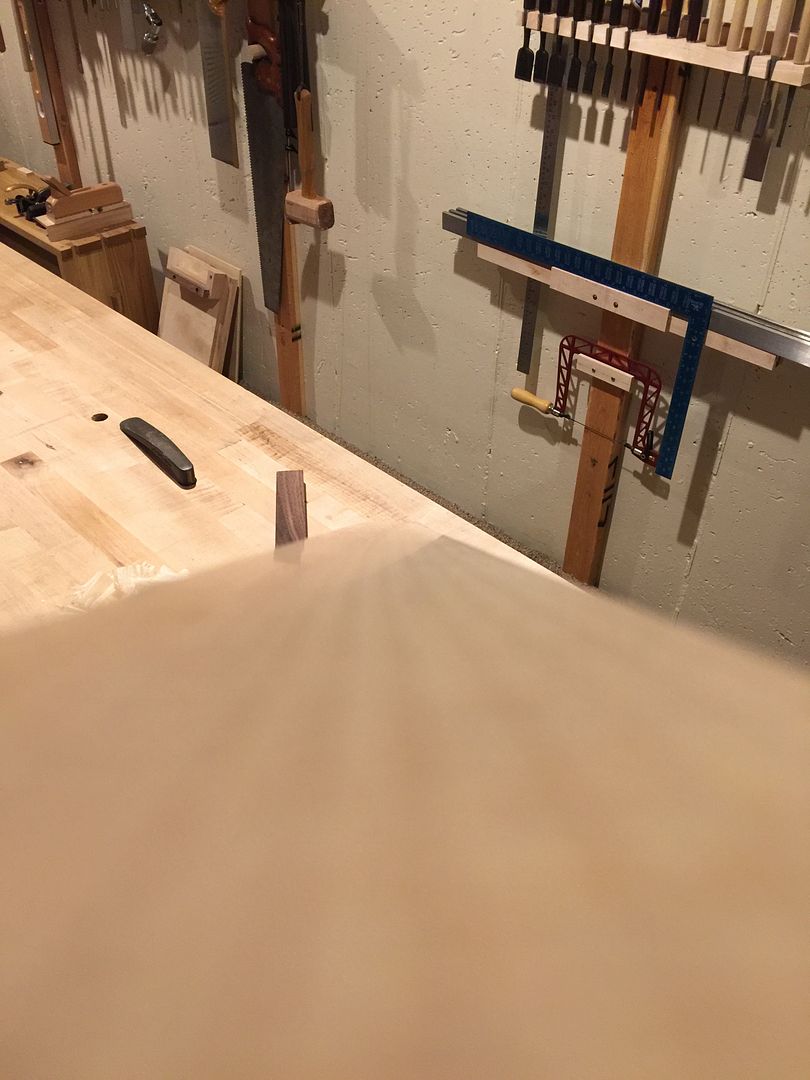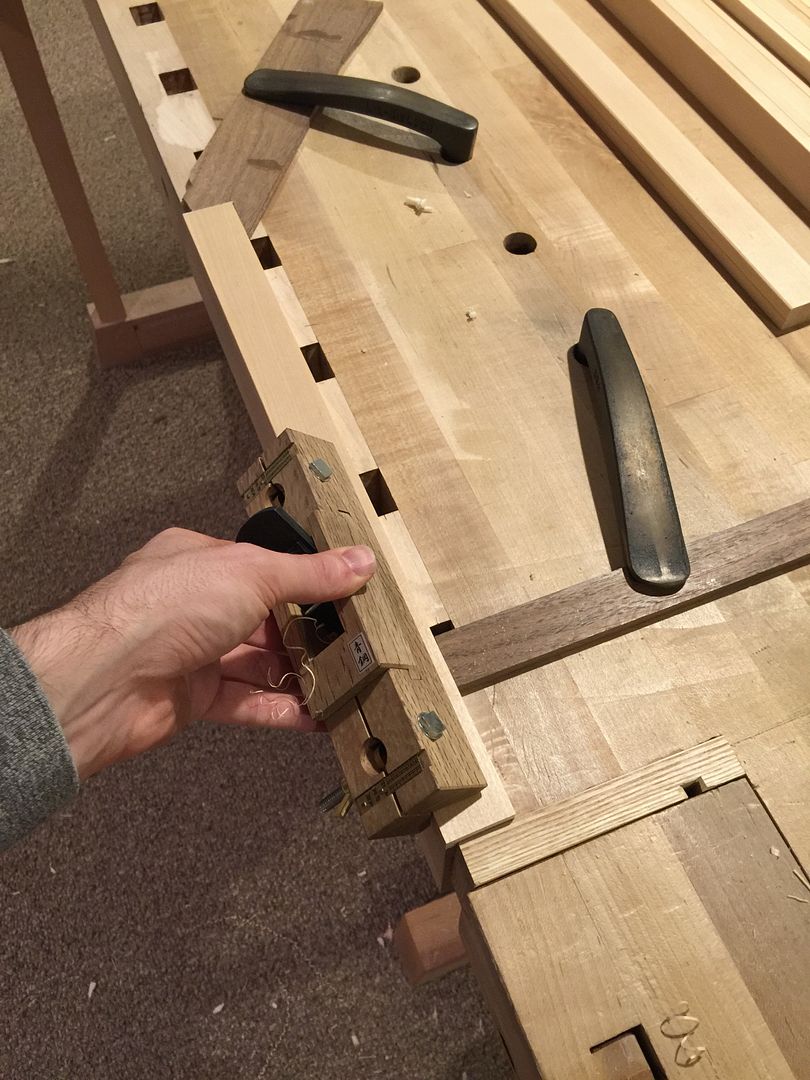 Cutting half lap joinery for the inside frame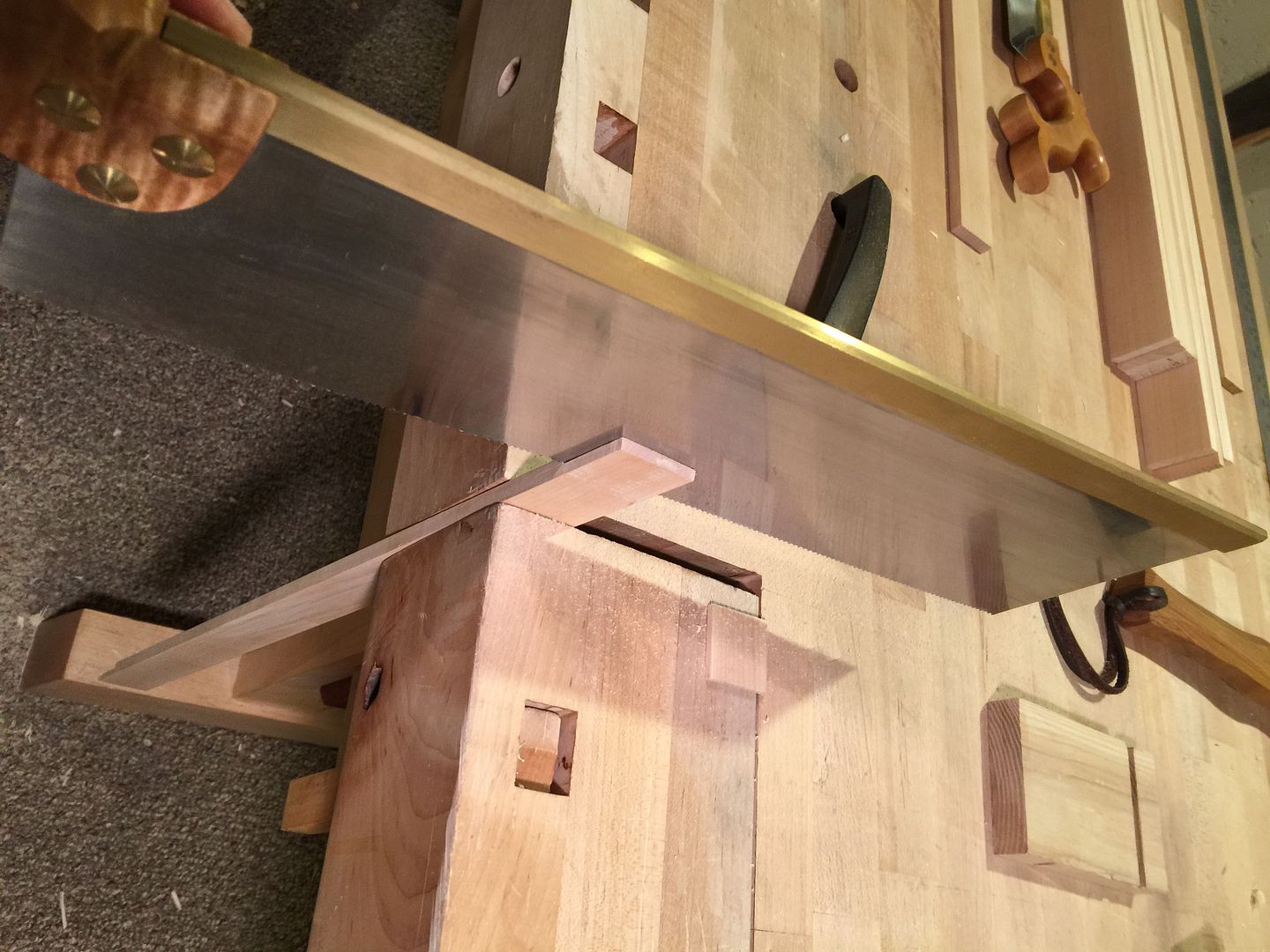 Detailing the adjoining half lap shoulder to mirror the mitered inside edge