Hand Tools Archive
Subject:
Continuation of the Cabinet build
Brian Holcombe
Sorry for taking my time on this update. My doors are now both attached, but still need a bit of tweaking and tuning along with catches on the right side. I'm strongly considering ditching the plan for handles and installing a keyed lock with a threaded escutcheon.
In the interim and before the dry winter arrives I've decided to get a move on with the drawers. These are lipped top and bottom (i'm a glutton for punishment I suppose).
These may be unnecessary but considering the amount of daily use this cabinet will get I've decided to build sacrificial drawer runners.

Prepping for dovetail layout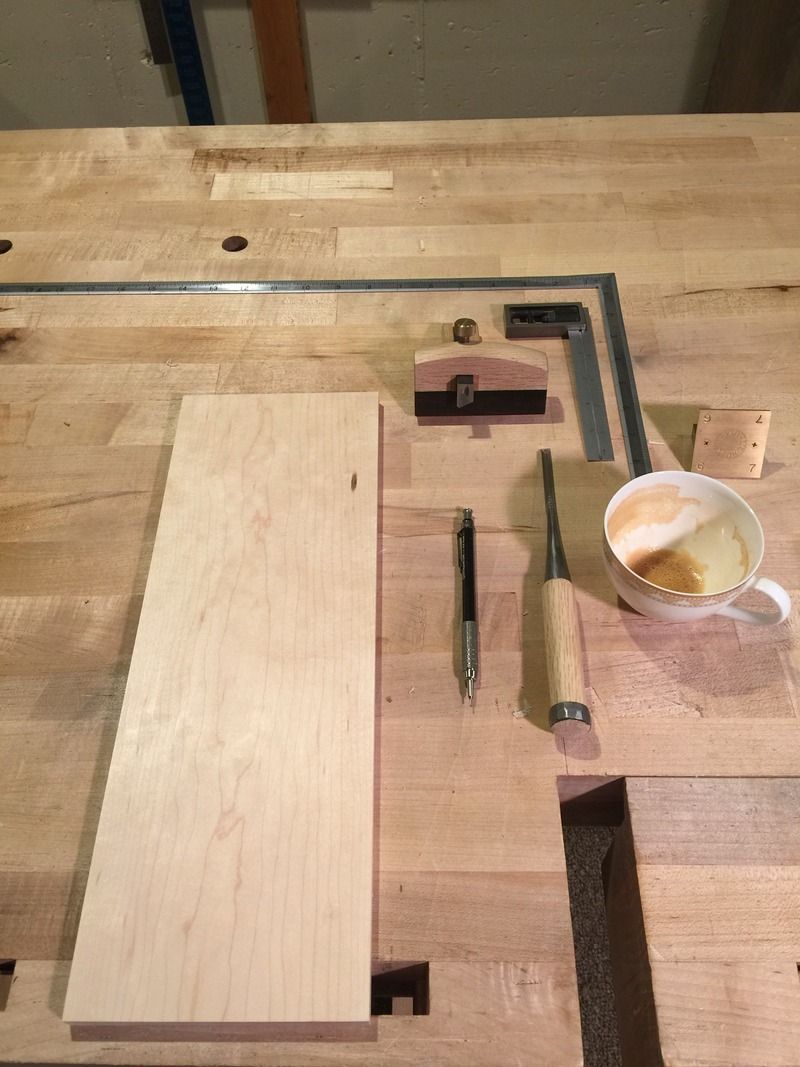 Initially laid out on a 1/7 (8 degrees~);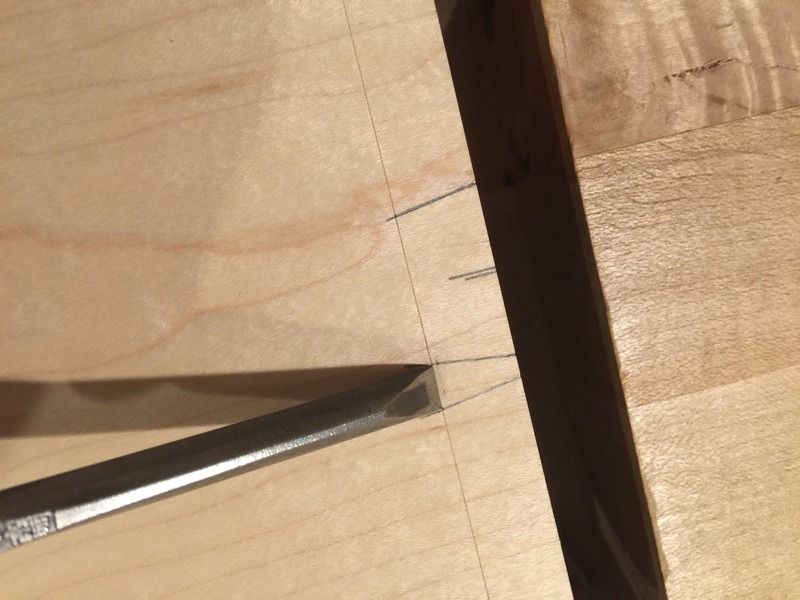 Later changed to 10 degrees

There is some practicality here, since my next shinogi chisel is very small, I decided to stick with this chisel, but also have thinner pins.
Testing for squareness at the drawer front, easier to do now than later. I found a little tiny bit of twist in the drawer front (they've been sitting for a few weeks), and a little bit the squareness of the drawer sides. After some tweaking there is no rocking, and so a greater chance that my drawers will fit without much work after assembly.