Hand Tools Archive
Subject:
Before the drawer blades ... (lingerie chest)
Derek Cohen (in Perth, Australia)
The cabinet carcase is now complete and together as a dry fit.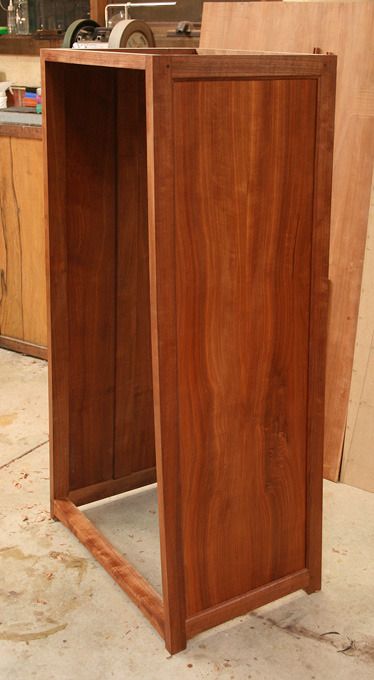 You cannot see the curve on the front elevation in this photo, but it is clearer in the documentation ..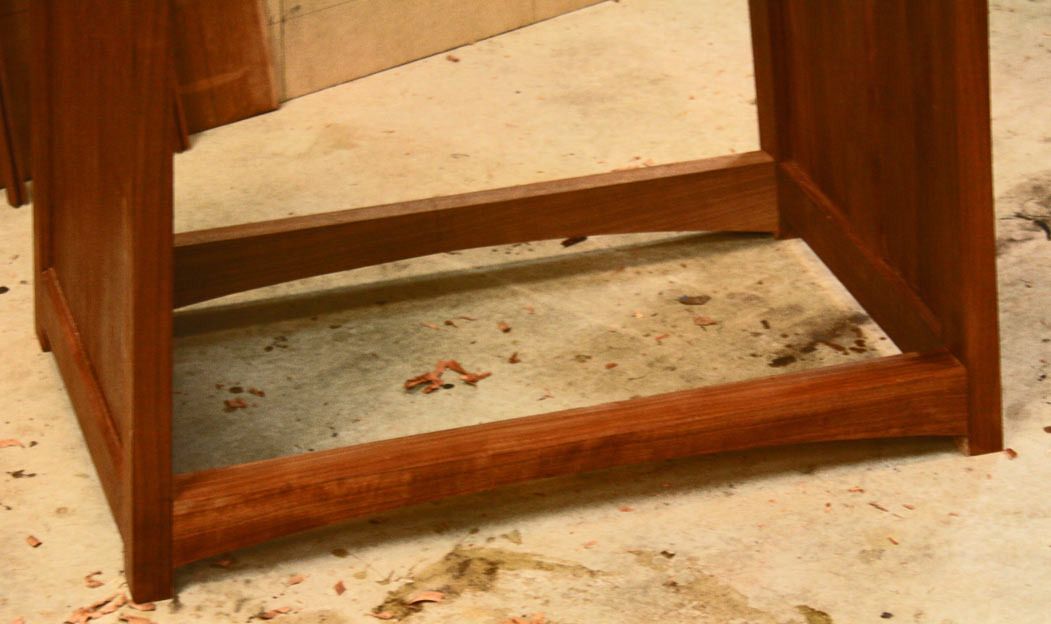 It had been my intention to post the carcase with completed draw blades – this would have been the next stage in any cabinet with straight sides. However it became increasingly apparent that, as a result of the many curves, this build is a tad more complicated, and I am have been left wondering whether I would ever get to be in a position to build the drawer blades as something else kept cropping up! It was a case of "I'd better to this before I get to that as it will not be possible later. And on and on ..
It is possible – and indeed I like to hear the opinion of others here – that the sliding dovetails for the drawer blades could be marked and formed from inside the completed carcase. I am now seriously considering this method. Indeed, I cannot see an alternative. The carcase could be dis-assembled and assembled repeatedly for work to be checked, carried out, and then checked again. However the latter will cause wear on the joinery, with resulting loss of tautness and accuracy.
Let's hear your thoughts on constructing the drawer blades. The front and rear are planned to be sliding dovetails (as has so much of this construction so far).
Here is the build in detail: http://www.inthewoodshop.com/Furniture/PreparingForTheDrawerBlades.html
Regards from Perth
Derek