Hand Tools Archive
Subject:
Another way to shoot veneer ..
Derek Cohen (in Perth, Australia)
Hi Wiley
I attended a workshop with Andrew Crawford about a year ago. As you know, he is probably the foremost box maker in the world. Andrew does not like using planes to shoot his veneer, arguing that the blades are never sharp enough to prevent it tearing.
His method is similar to William's, but uses sandpaper instead of a plane.
First he will clamp the veneer between two sheets of MDF ...
On his longer board the shooting sander looks like this ...
The smaller sections of veneer are the one's that pose the challenge of keeping all square ...
Here is Andrew and you can see a "shooting" arrangement on the bench ..
These pieces are clamped in a shorter section of MDF, in the same manner as the long sections. The sander has a long extension ...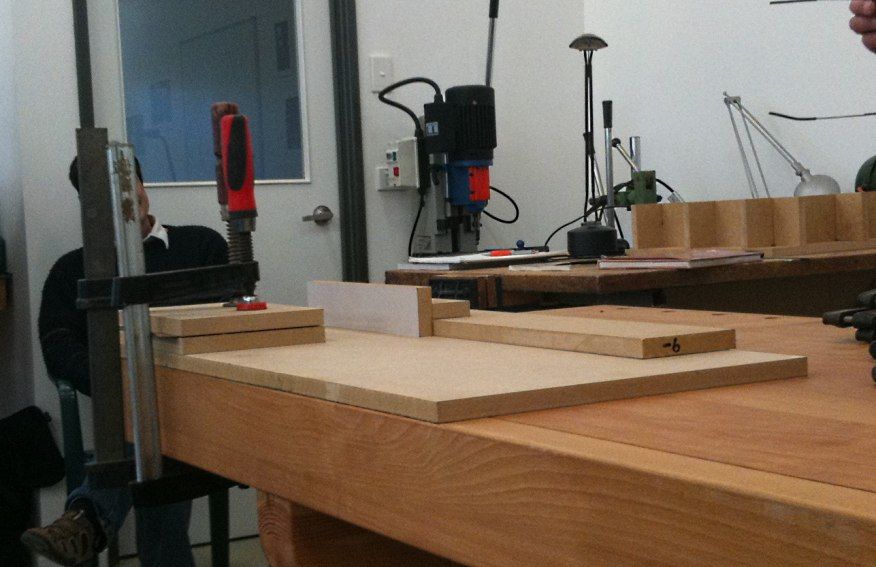 Andrew will then carefully set up a guide for the extension, so that it remains coplanar with the MDF sandwich.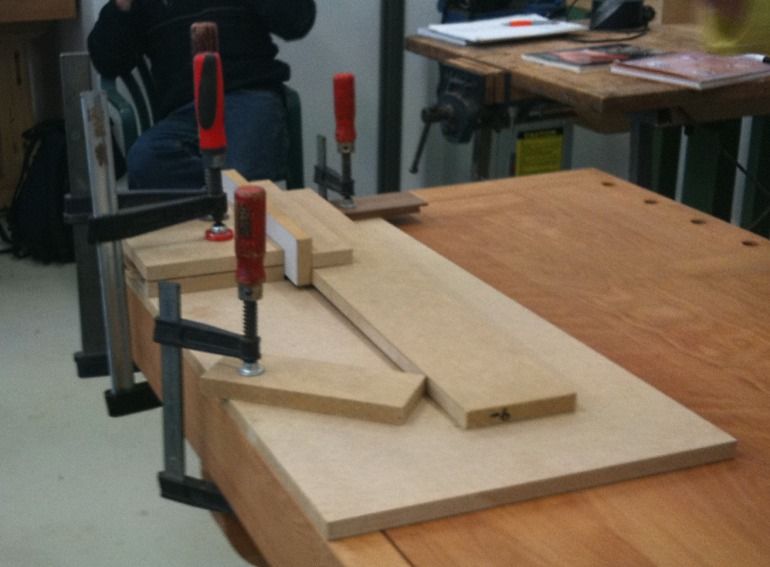 Regards from Perth
Derek