Hand Tools Archive
Subject:
Re: Varieties of ramped boards
Derek Cohen (in Perth, Australia)
Hi Wiley
Here are two, opposite sloping ramped shooting boards. They were built and are used by a friend, Neil Erasmus, who is a high end and award winning furniture designer-maker (search for Neil Erasmus Designs) ..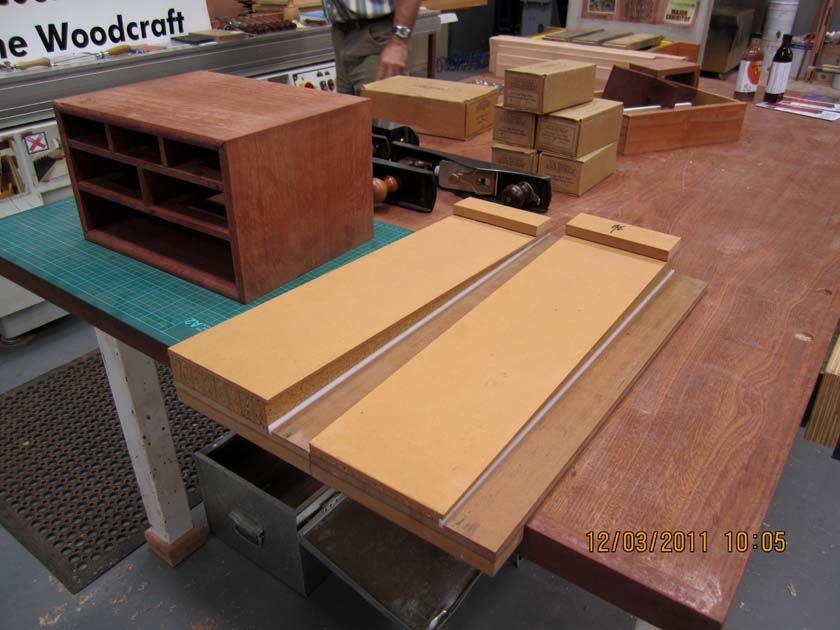 Neil had the classical father-son apprenticeship - he comes from a long line of furniture makers - the point being that these were designs his father taught him.
The downward ramped board is for general shooting of ends. The upward ramped board is for veneer. With the latter, the plane will pull the veneer downward onto the platform of the shooting board. The same would be expected of a #51-type shooting plane with its 20 degree forward skew. The downside of the upward ramp is that only thin boards may be planed.
Regards from Perth
Derek