Hand Tools Archive
Jim in River Oaks, Ont.
Hi,
Earlier this month we spent some time on vacation in Philadelphia. The trip was to gather some data on my families roots and passage from Europe to North America, a root of my family came via Philadelphia in 1702. We are able to locate and confirm the history that I was looking for, the kind people of Philadelphia were very helpful. We also spent July 4 in town and saw many of the sites. As we passed by the National Congress Center I saw two men dressed in period clothing working away with some wood, so I went over.
These two men were forging nails and also demonstrating some tool work for the people that came by.
It was great to stop and chat about their work, tools and history.
The mobile forge was outstanding and I thought some of you might enjoy this, it was impressive.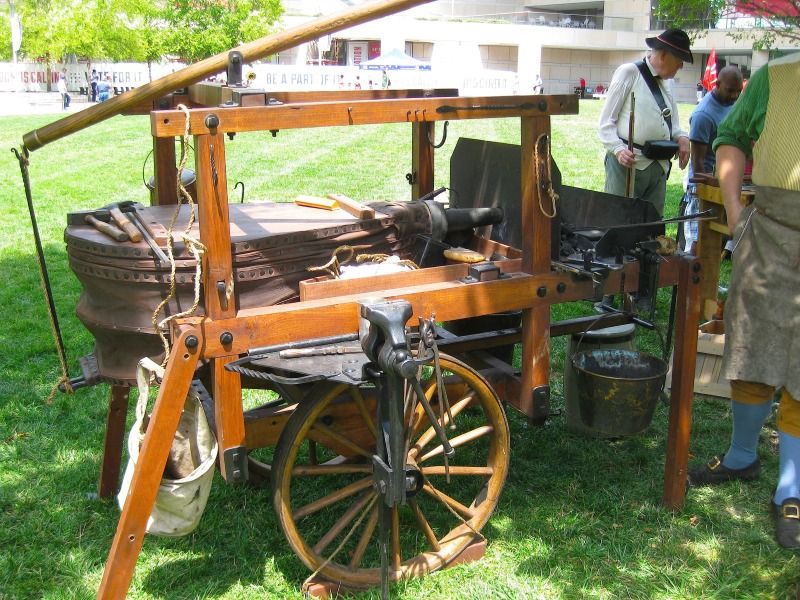 Nothing says July 4 like fireworks, the Benjamin Franklin Parkway was closed off all day for festivities and fireworks, well done Philadelphia!!
Take Care, Jim
Messages In This Thread
Philadelphia