Hand Tools Archive
Subject:
Re: Gone to the dogs.
Derek Cohen (in Perth, Australia)
Hi Charles
What am I to do with all the dogs? Why, breed them of course. I'm curious to see what happens when you cross Jarrah stock with Roubo dreams. What do you think the offspring will look like? A Tough guy with a French accent?
"A dog for every dog hole!" That is every benches dream. Actually, it means no more hunting for a dog. They are recessed and out of the way when not in use. And this means that the holes are sealed against shavings, etc, and do not clog up and prevent the dog being inserted.
The plate underneath? That is the design ...
Under side of bench...

Looking into the tail vise (wagon vise) ...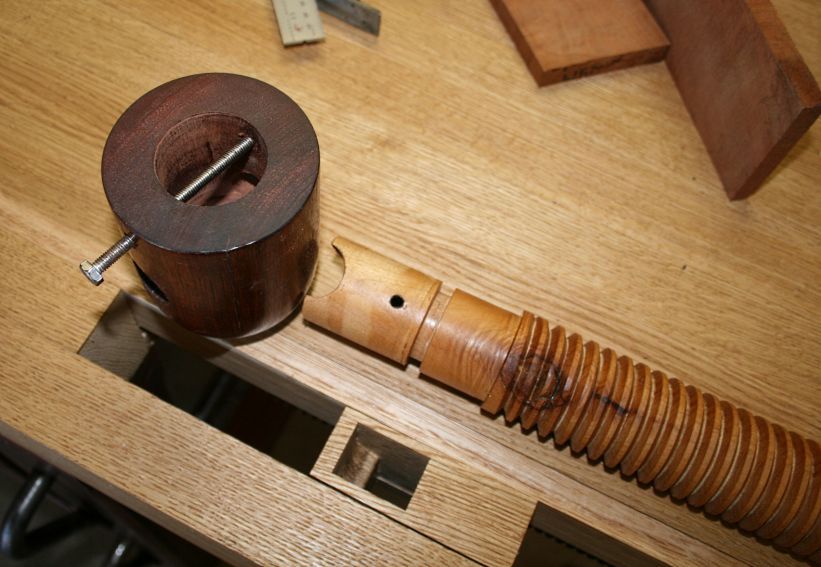 Dogs can be raised to desired height ...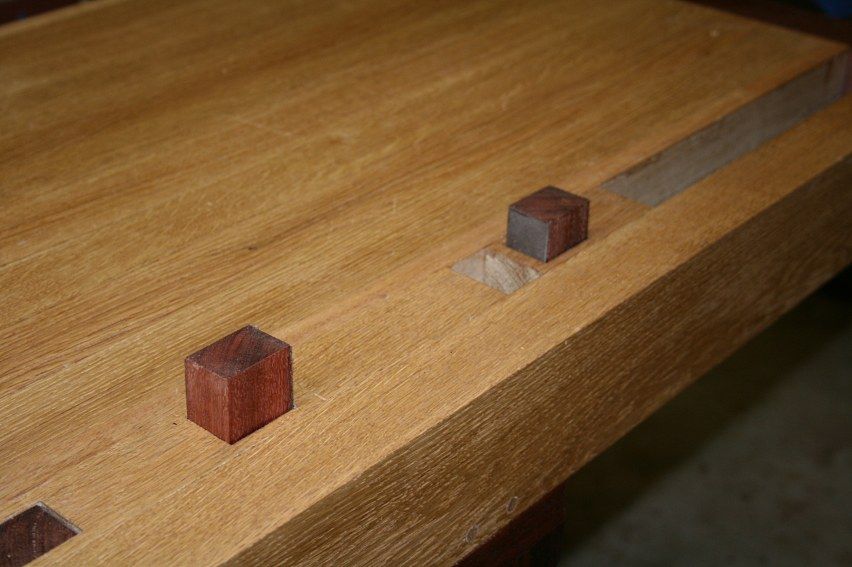 Dog in the vise meets first dog on the bench ...

Regards from Perth
Derek