Hand Tools Archive
Subject:
Re: Persimmon root wood
scott grandstaff
I never had any persimmon root either.
But when my grand daughter was 6, well they don;t make anything decent for a left handed kid to learn on. Nothing!
So, this was persimmon butt wood, just above the ground.
Its about 1/2 size. She drove 80 yards with it!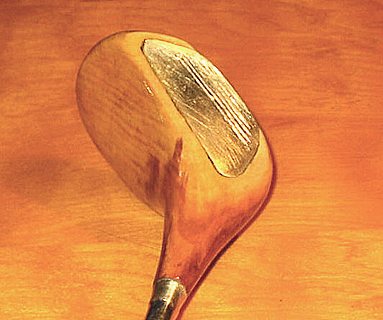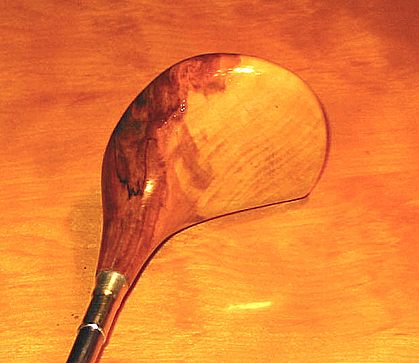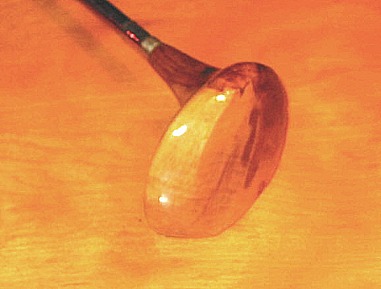 Hard to believe this was 10 years ago already. These pix were optimized for a 28.8 K modem!! heehehe
Oh in case you never did it? Carving a golf club head is one of the weirdest shaped pieces of wood you ever carved! Even though you know its weird,
its weirder than you thought.
yours Scott