Hand Tools Archive
Subject:
Re: CPM 3V vs. CPM M4 ?
Derek Cohen (in Perth, Australia)
Did you have any difficulty with M4 otherwise, cost, sharpening, sourcing?
Hi Tom
My apologies for the late reply. Just back from three days in Bali .... no emails ... no internet ... no telephones ...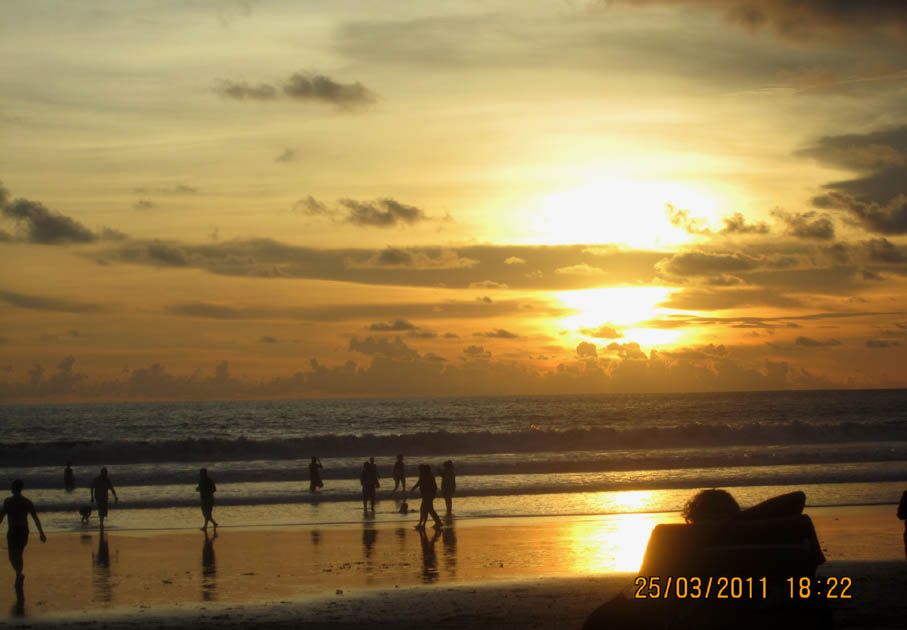 OK, I know it looks like any other beach, but this one was across from the hotel. I will post a little of the woodworking I saw there.
With regards the M4, it came from John Payne, whom I see has written a piece here. Sharpening was straight forward enough on diamond paste. Just 10 and .5 micron old-based paste off eBay. Nothing special. Cheap. I have really only just started working with it so it is too early to report anything really substantial. The edges are sharp, as sharp as anything else I use. I am impressed with the plane blade, which is in a #604. It has soldiered on and on working Jarrah (which has a high level of silica) .. when other blades would have needed re-sharpening. However I have not yet quantified this. Similarly, the chisel shaves end grain Tasmanian Oak - after chopping mortices - and leaves behind a shiny surface.
Regards from Perth
Derek