Hand Tools Archive
Subject:
The best tips are the simple ones *LINK*
Derek Cohen (in Perth, Australia)
I spent today at a workshop on box making and veneering run by Andrew Crawford (who very modestly calls himself a "box decorator". His work is amazing. Link below).
At one point I noticed his steel rule. The reverse had sandpaper glued along its length. Here it is (on a blow up of a veneer he did) ..
I had to convert one of my steel rules as soon as I got home. Here it is with 240 grit on the rear.
Note to keep the edges free I bevelled the sandpaper with a sandpaper block (if that makes sense).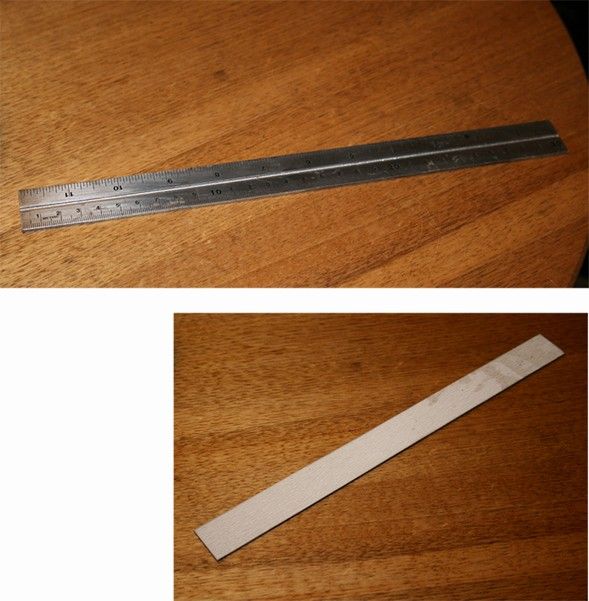 Verdict: Perfect nonslip. Marking will be so much easier in the future.
Regards from Perth
Derek
Messages In This Thread
The best tips are the simple ones *LINK*