Hand Tools Archive
Subject:
Re: Dovetailing on the bench
Derek Cohen (in Perth, Australia)
Actually, Pam, you can simply lean over the bench to turn the vise screw handles- it is a fairly narrow. In any event, It takes 30 seconds to set up a board for sawing. Marking out and sawing is the main event, not clamping the board, and marking/sawing takes a bit longer. Long enough to want a comfortable, stable sawing position. This bench does offer that.
For contrast, the twin vises are used in the same way as I did some years ago when I had two face vises and spanned a board between them. Then, based on this, I built a simple face vise specifically for dovetailing (two-year old picture) ...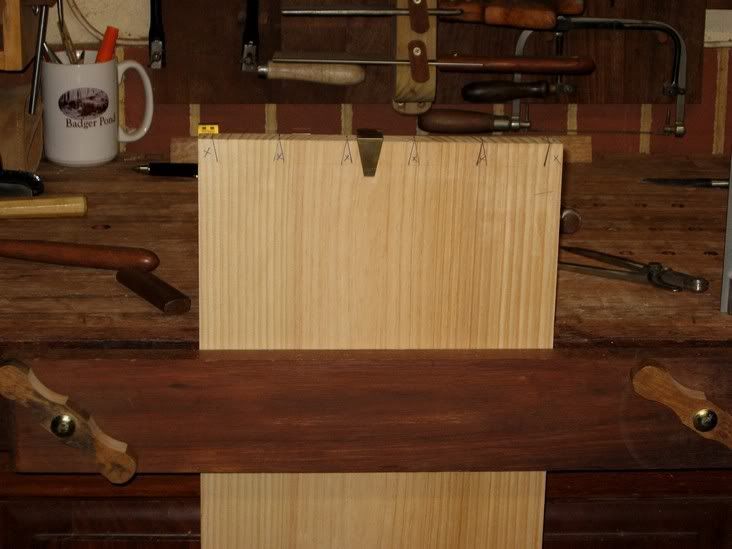 The only complaint I have with this is that it is a bit on the low side. The mobile bench ends up about 6" higher.
Regards from Perth
Derek