Hand Tools Archive
Subject:
Son of Stanley #52
Derek Cohen (in Perth, Australia)
Blame it on two days of painting walls, ceilings and trim. The mind gets to wandering to preserve sanity, such that is left.
I had been thinking about the Stanley #51 shooting board plane replica that Lie-Nielsen are planning to bring out some time (hopefully) soon. I had a brief discussion with Thomas LN about this a couple of years ago. At the time I think that the intention was to produce the entire #51/52 combination. About a month or so ago Chris Schwarz released information on his blog that LN may just produce the #51 plane. This would be used on a shooting board of your choice. The #51 would be able to be used on the Stanley #52 shooting board, and I would be keen to get one as it would be a more durable version than my vintage original. But that is another matter.
I had been thinking about a wooden version of the #52 shooting board. In particular, the fence. Making a shooting board is a simple matter when the design is kept basic. This one took me about 5 minutes. It is ply glued and nailed to veneered MDF.
Well I managed to get into the shop this afternoon and needed a building fix, sooo ...
Here is my restored Stanley #52 fence ...
This is a superb design. Not only does it have the capacity for variable angle settings, but it has fixed stops at 45- and 90 degrees, and these are always spot-on. The fence slides to adjust for the angle changing - angling the fence reduces the distance to the blade. This is a very solidly built fence. Wonderful tool altogether.
I wanted to come up with something that worked in a similar way - the minimum of adjustments and parts, with the maximum of settings. Here's what I came up with ..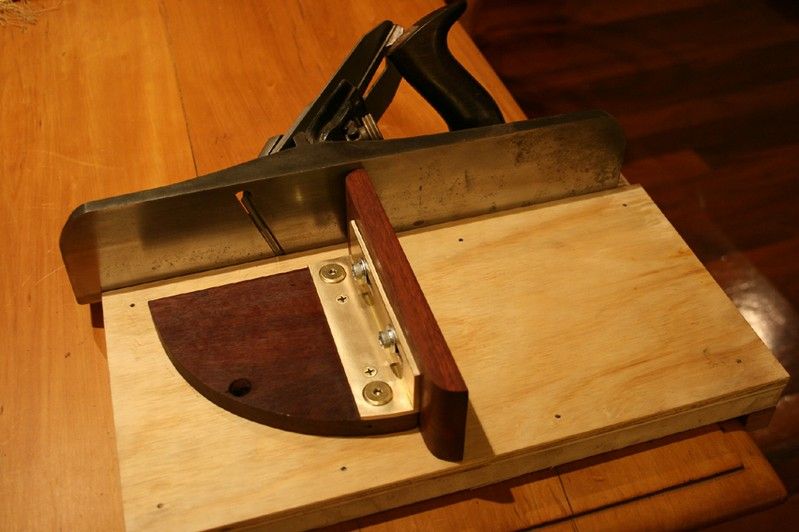 Features: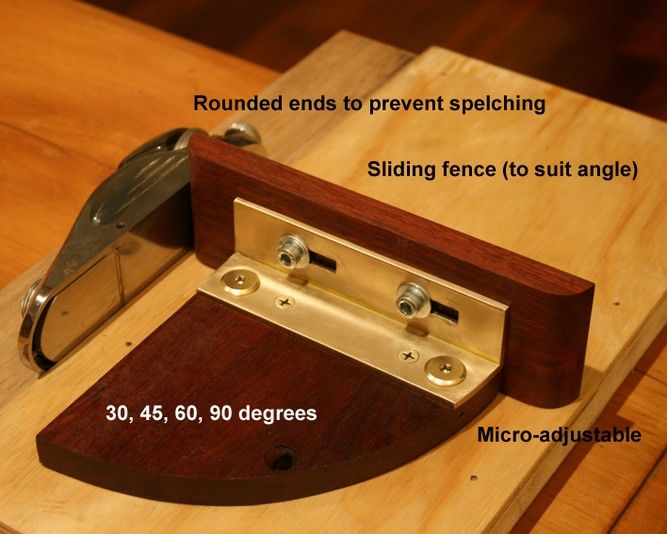 Details: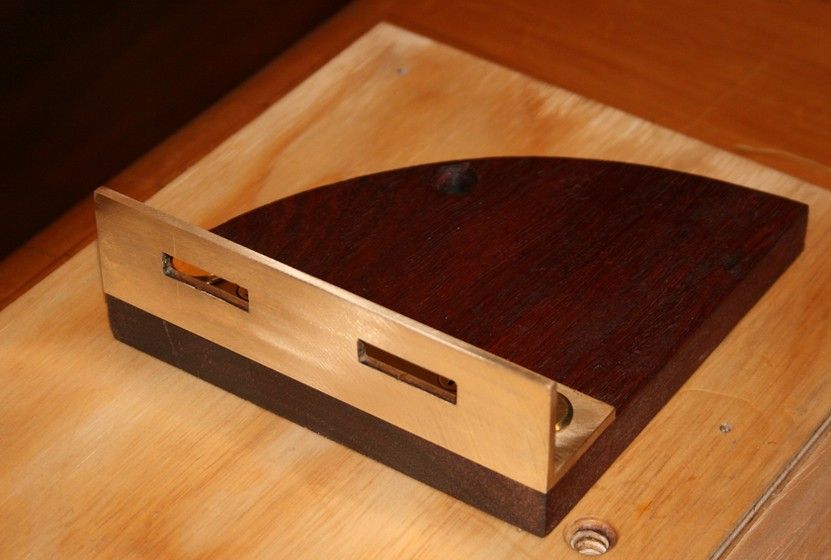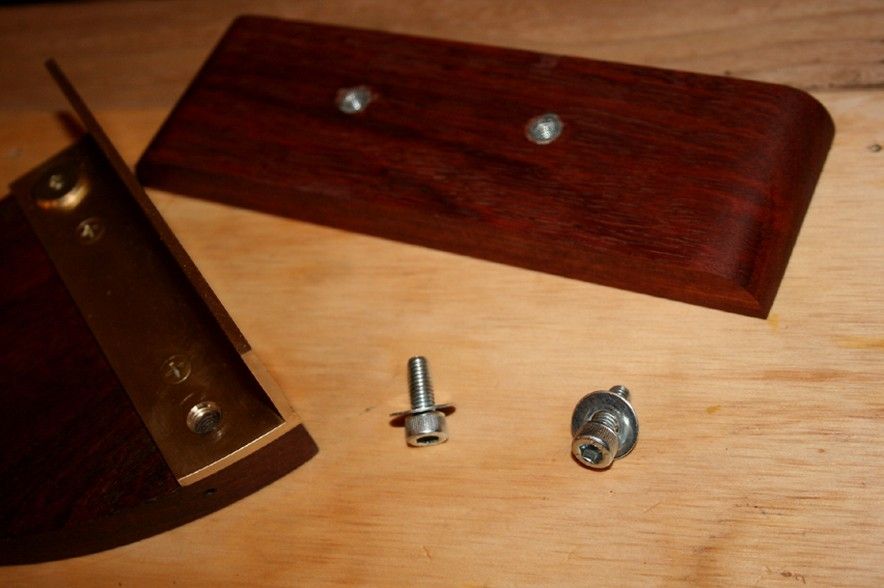 The base has a 5" radius, while the fence is 7 1/2" long (the original is about 7").
I have a few mods in mind, such as lengthening the slots for the subfence, as well as adding the extra angles.
Regards from Perth
Derek