Messages Archive
Subject:
Re: Unglamorous.....but, almost essential.....
Derek Cohen (in Perth, Australia)
I have those transfer punches as well, Lance.
It's the marking tools that we cannot do without. They are the way we find precision.
I cannot do without blue tape (so many uses), this Stanley knife for striking lines and transferring dovetails (I sharpen the blade freehand on a diamond stone) ...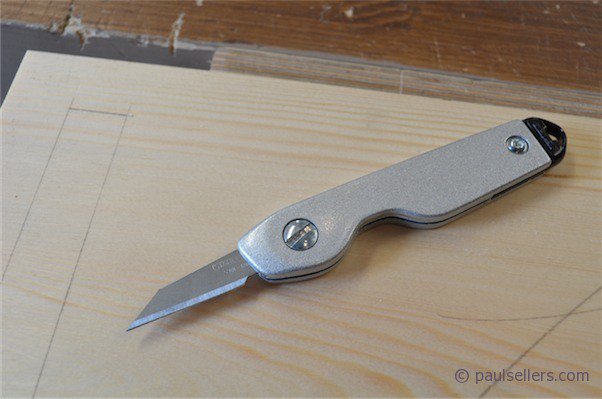 ... and a cutting gauge (I especially like the wheel gauges for their fine lines) ... transfer lines rather than measure them ...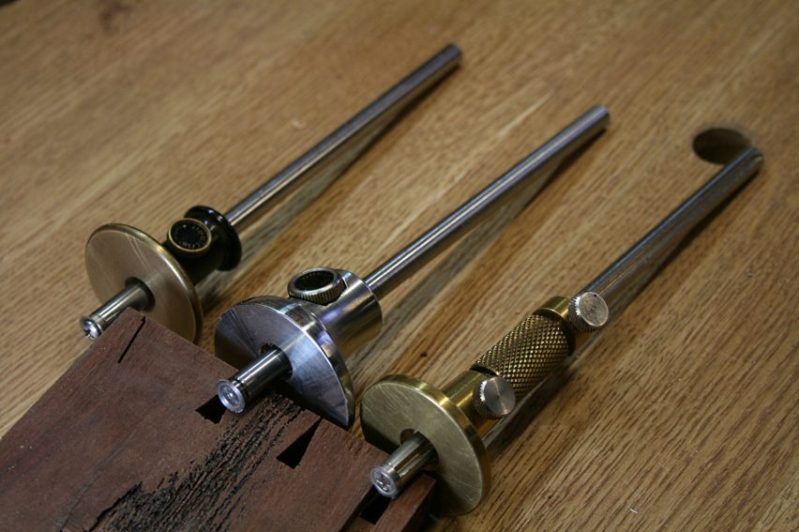 Lastly, a small double square ... great for checking square and as a depth gauge ...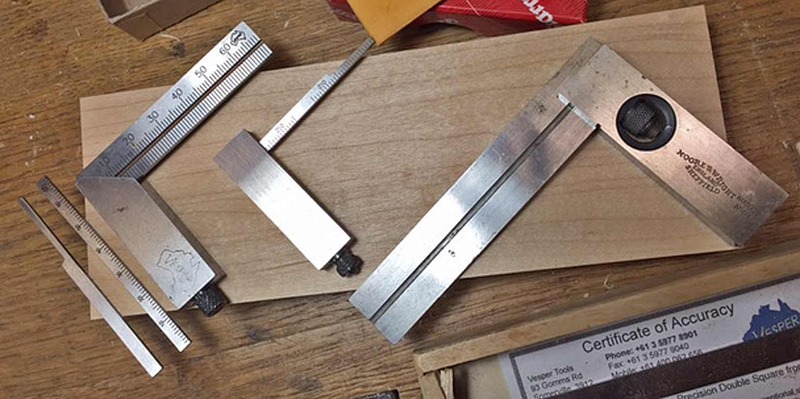 Regards from Perth
Derek