Messages Archive
Subject:
Re: Wasteing away the half blinds
Derek Cohen (in Perth, Australia)
While some claim this other approach superior, in this case it would mean routing 7/8" deep. 1/4" bits can acquire worrisome vibrations at this depth of cut. In my case the cut is 9/16" deep.
Bill, your reference is to my method. I am not going to knock your method - whatever we find easier is good by me. However I do wish to correct you on one point:
I use half blind dovetails for drawer fronts. Typically, the drawer fronts are 20mm thick. Drawer sides, however, are around 6-7mm thick. Your 7/8" depth is 22mm, and 9/16" is 14mm. Where do these figures come from?
Here is the result of routing in the vertical ...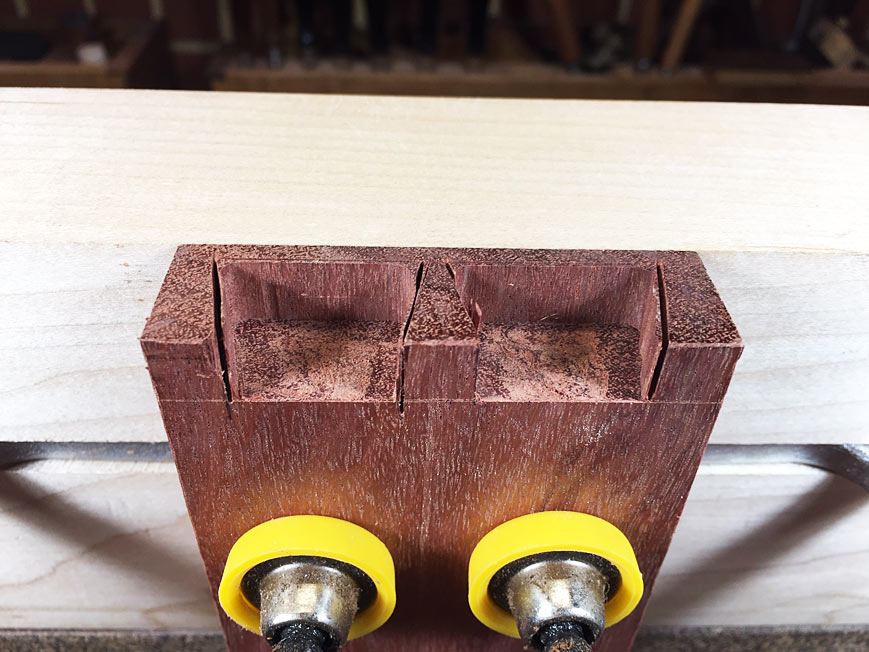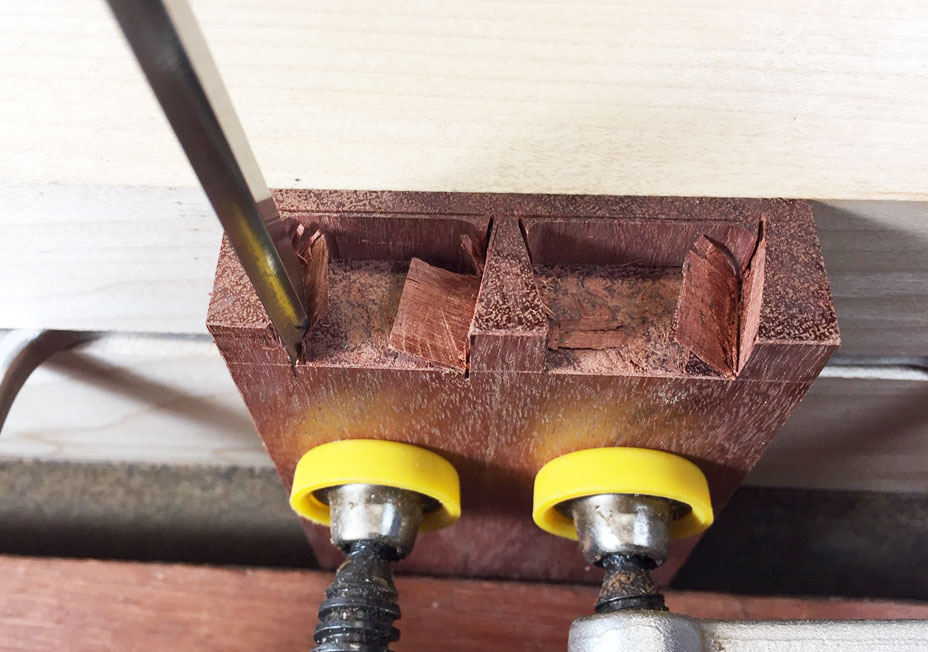 6mm drawer sides ...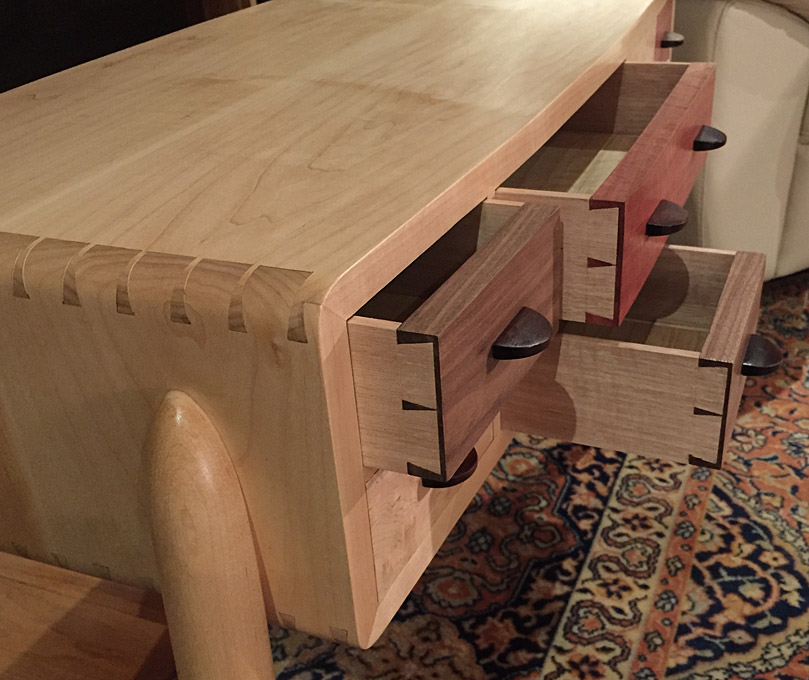 Article with jig: http://www.inthewoodshop.com/Furniture/PowerRemovingWaste.html
Regards from Perth
Derek