Messages Archive
Subject:
Re: Little improvements.......
William Duffield
Good idea. Your landing pads work a lot better than mine. However, I sometimes like to use a base with an offset handle, for example,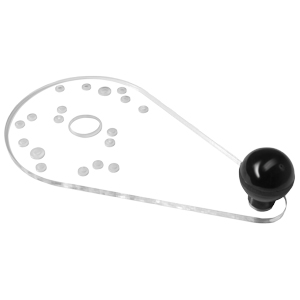 To land something like that, I think 4 pins at the corners of the pad, instead of a circular lip, might work better, but the pin locations would probably need to be adjusted to fit the particular offset base you are using.