Messages Archive
Derek Cohen (in Perth, Australia)
Many thanks to all of you for your very kind words and support.
In competitions there will always be winners and losers. And opinions about the decisions.
Bill wanted to see photos of the other furniture entries. The truth is that I thought most were not worth posting, that the furniture entries this year were below the usual standard. It seemed that every man and his dog entered a resin table. I think that most are hideous. Examples ...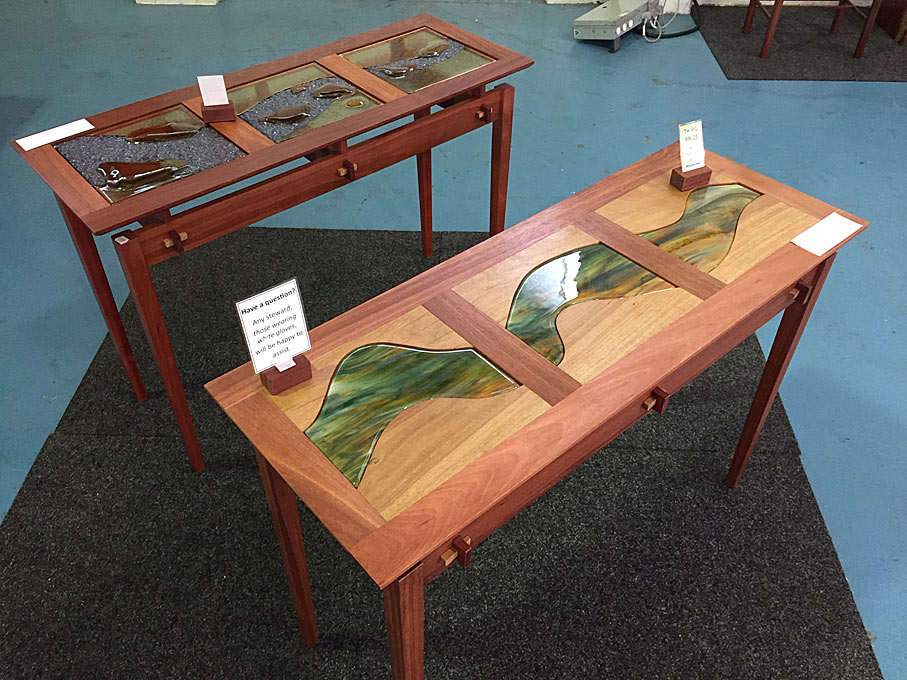 There were stars (for me) in the form of the boxes by Martin Burgoyne, returned from Japan ...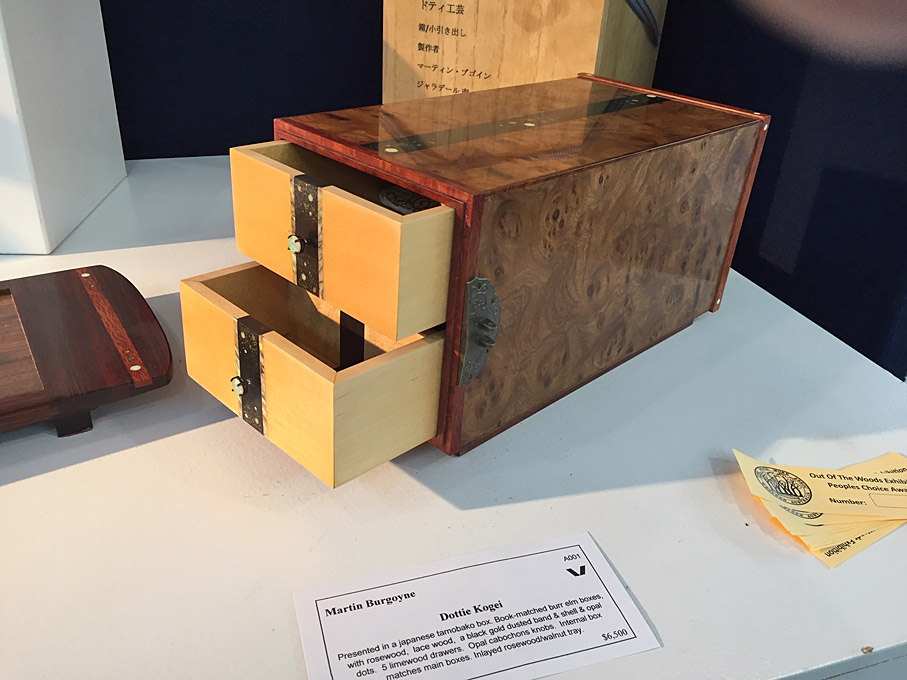 This simple tool box of his was wonderful ...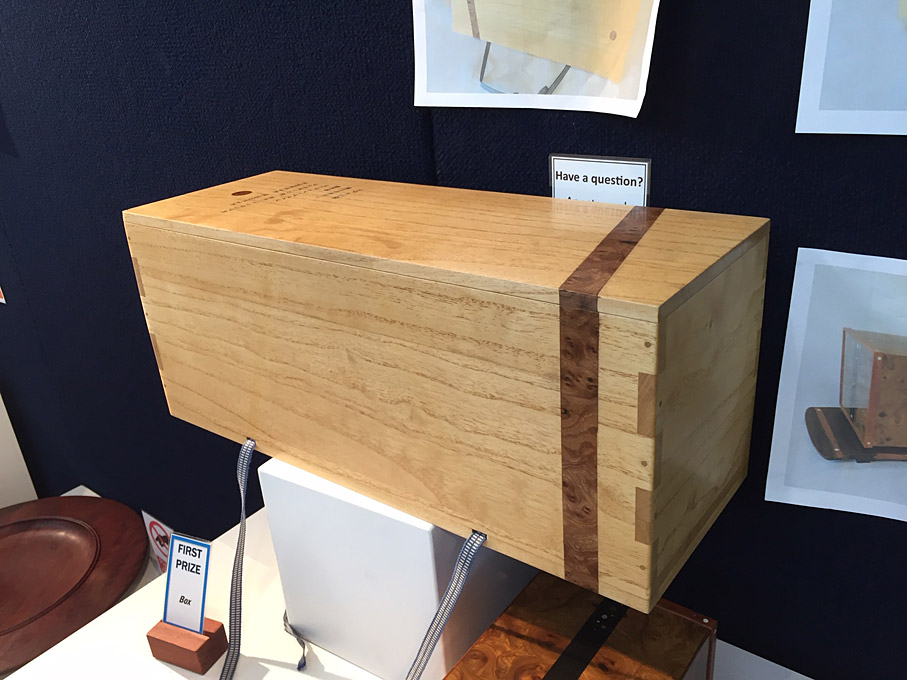 I also always enjoy the carvings of Stephanie Ryan. So whimsical ...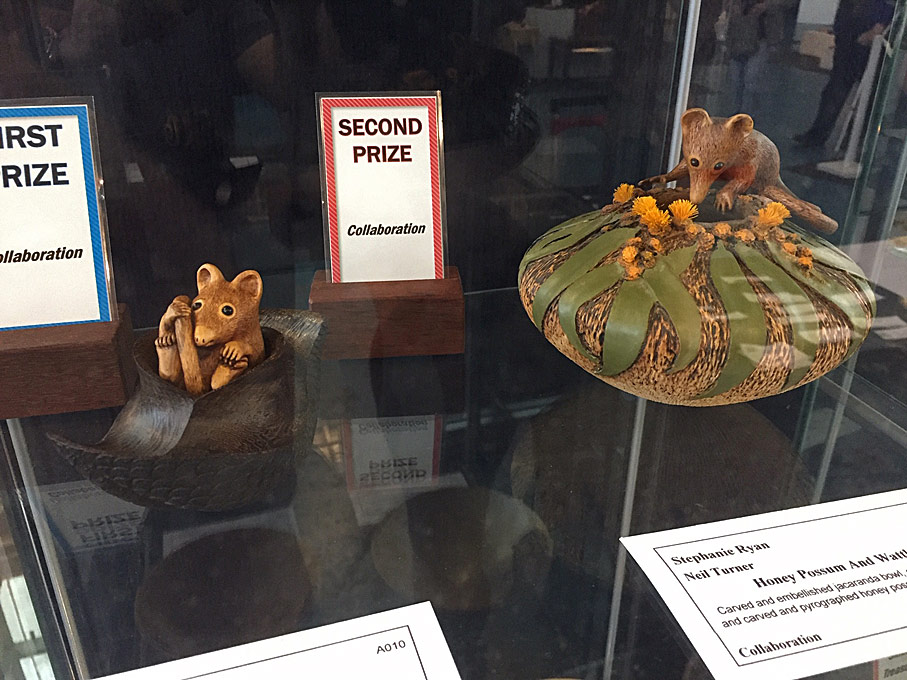 Apology for the lack of clarity. The pieces were in a glass cabinet ...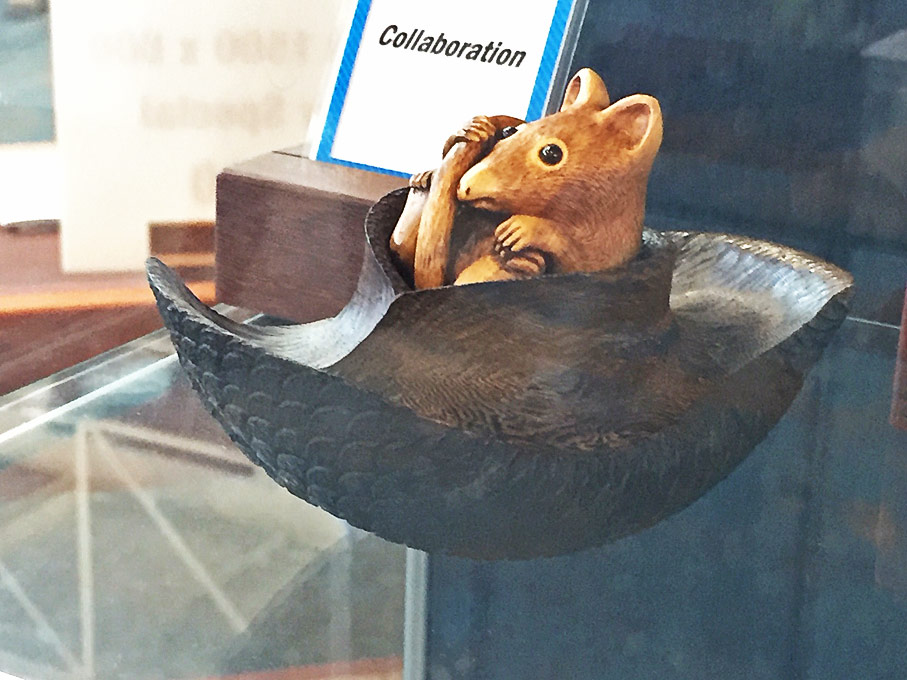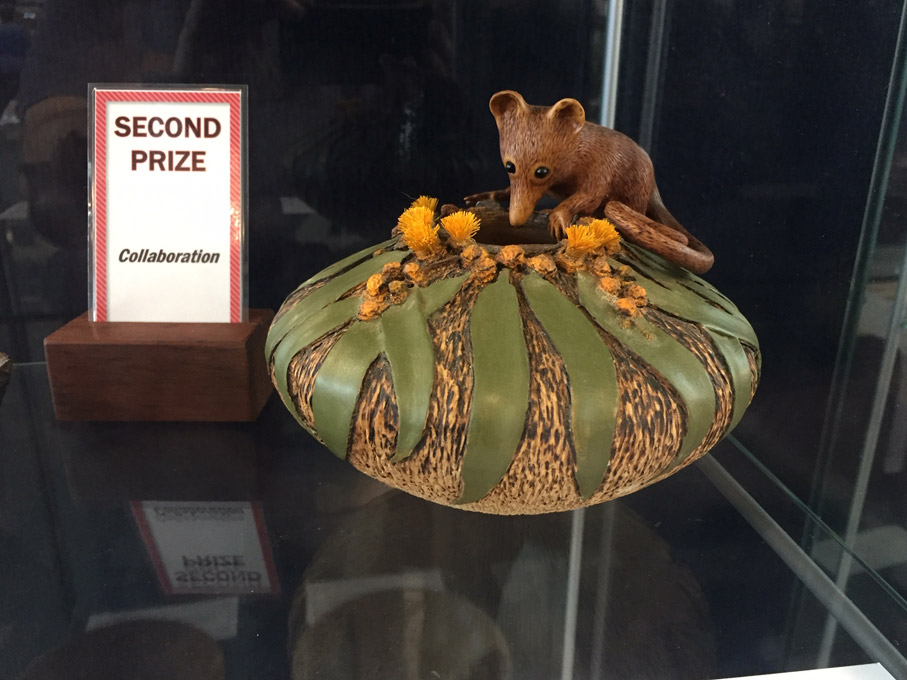 As to the furniture piece that was awarded first place, the maker is a very good woodworker, and he wins every year (except for 2017, when I won). He works exclusively with veneer on chipboard or MDF. His veneer work is stupendous. We are good mates and I tease him that it is kitchen ware. We have an agreement that I will teach him dovetailing, and he will teach me veneering.
My wife argues that there should be one category for veneer work and another for solid wood. The competition rules state that they aim to reward design and craftsmanship, and to do so regardless of whether power or handwork is used. History tends to indicate that veneer is king. My view - which I have to avoid sounding like sour grapes - is that veneer used extensively can hide a multitude of sins and is not fine woodworking. It is just fine veneering. In my world, craftsmanship is about joinery and proportions and choice of materials.
Rather than become frustrated with this, I have made it my mission at my club to educate members about joinery and hand tools. I use machines as well, but I see how their over use can limit expression. Wide veneered panels look sterile. Machine joinery is not the enemy, but it can discourage flights of design fancy. A few weeks ago I gave a talk on the bow-fronted apothecary chest I built for the 2018 Wood Show (and which did not get a place). I think that it only dawned on members just how complex the joinery was. Many do not think about these aspects, or that many of the technical challenges of design were met by woodworkers over 200 years ago.
On to next year!
Regards from Perth
Derek