Messages Archive
Subject:
Re: Corner Cupboard Rev 1
Joe in a Cleveland suburb
This adds nothing to your thread other than to show another example of a corner cabinet for thought.
This was my mothers, now mine. I think it's poplar. Not teribbly old, not made very well, two pieces; top & bottom.
I always liked this because it is simple.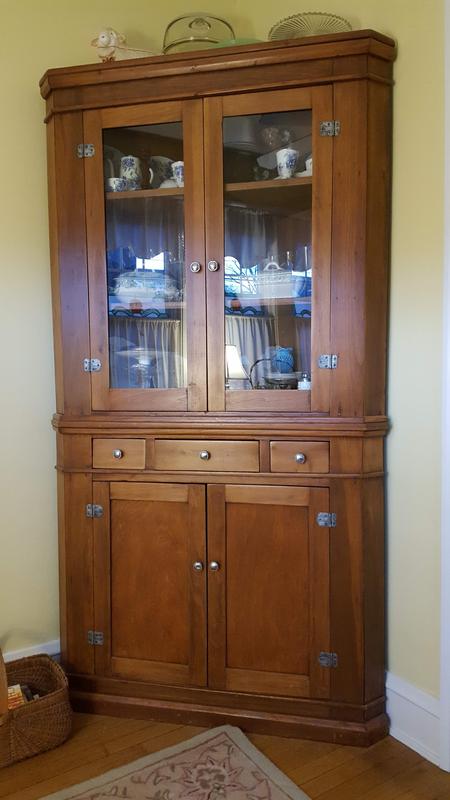 Messages In This Thread