Messages Archive
Joe in a Cleveland suburb
Tom, aren't you in NE Ohio? Can you share your lumber source?
I'm no expert for sure, I always need the help of the folks here, but when I made the below table, I used (best I can recall) Tran-Tint water based Early American Maple, sanded, then (I think) BLO, followed by oil based poly of some sort.
I sometimes wish I used water based finish and no BLO. It's yellowed a lot. I think that wouldn't have happened as much if I used water based.
With Curly Maple and finishing, I often refer to the article by Jeff Jewitt in FWW #135–Mar/April 1999 Issue.
Before the board goes through the planer I mist it with water. Helps with tear-out. I used to use paint thinner then someone here suggested that wasn't a great idea.
After the planer I just use planes as Hank suggested. I probably also used a card scraper where needed.
#1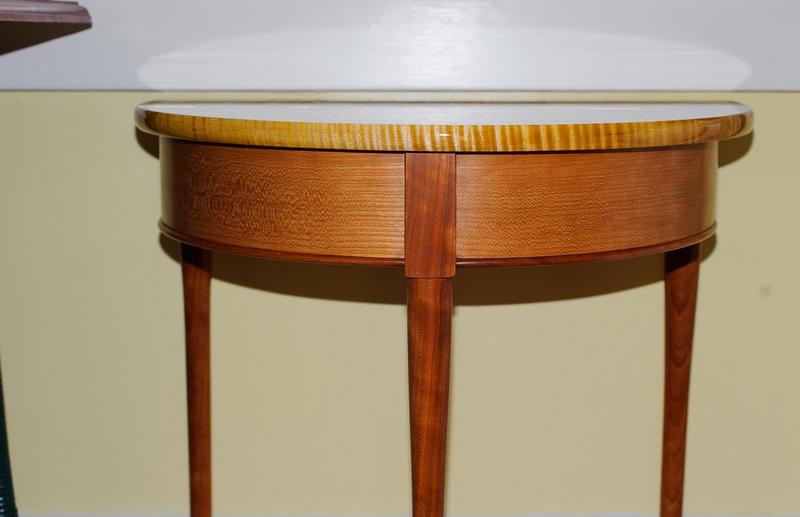 #2

#3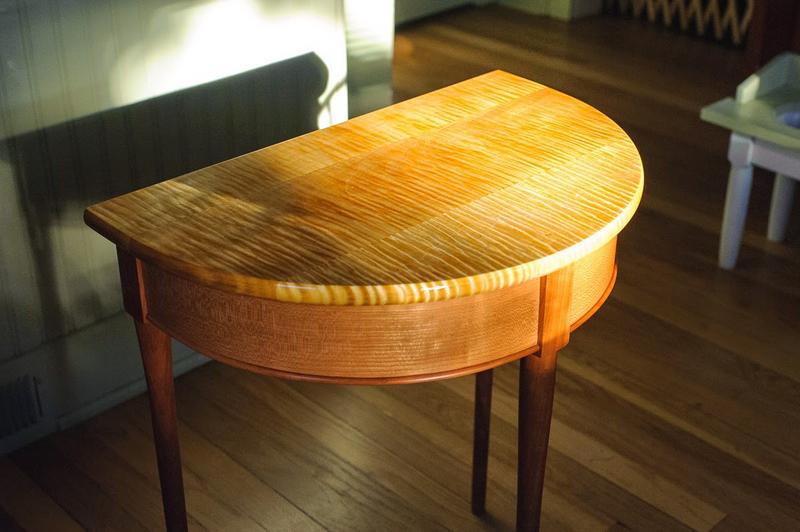 #4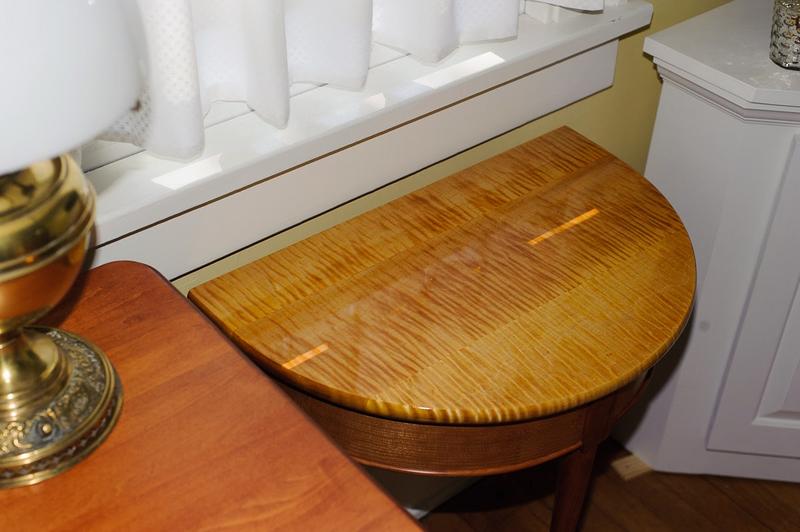 I think this clock was the same as the table except a different color of Trans-Tint. Also, the final finish was shellac which I recall Mr. William Duffield helped me a lot with.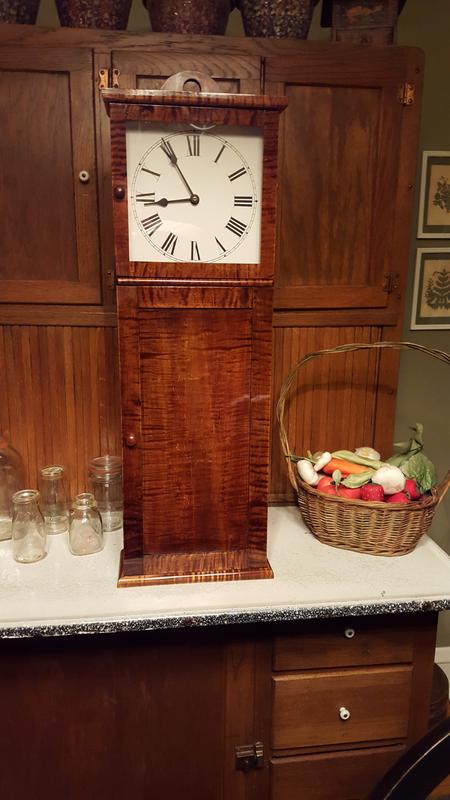 Good luck. Show us some pictures.