Messages Archive
Subject:
William beat me to it---
Alan Young
The door handle design: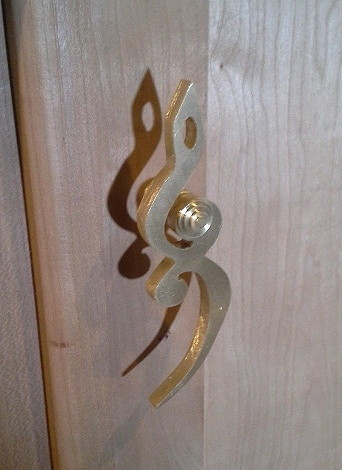 is a combination of musical clefs G clef and F clef. A "clef" s a musical symbol used to indicate the reference point of written notes.
In recent years I have made a number of music stands and music cabinets so I have used this "Clef" design as a height adjustment pin for a music stand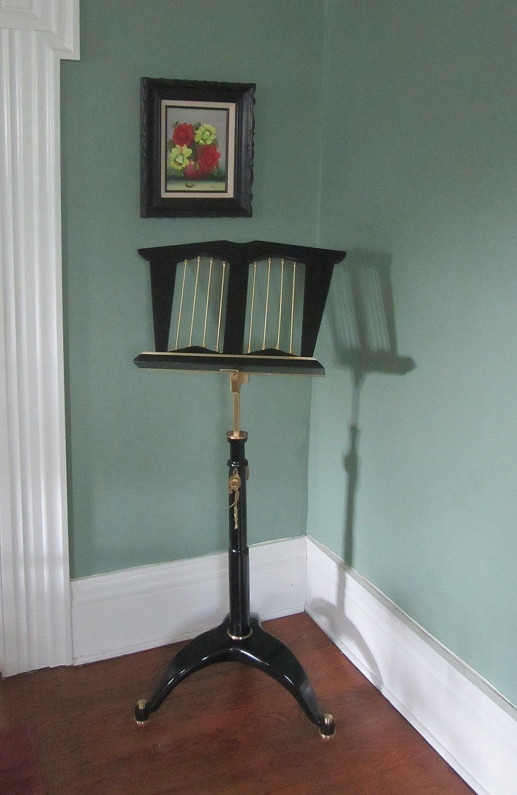 and as a door pull for music cabinets.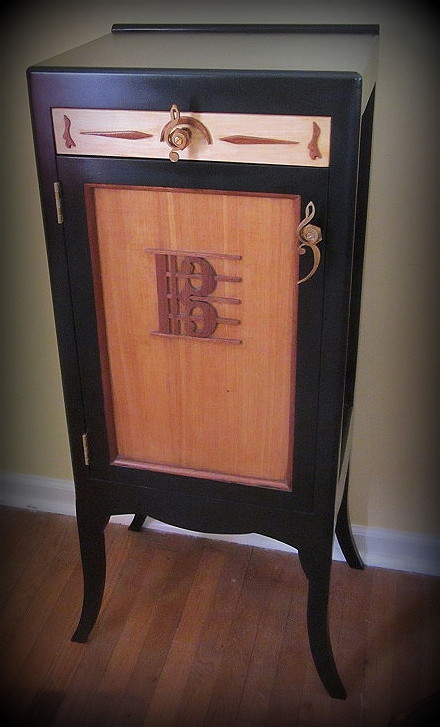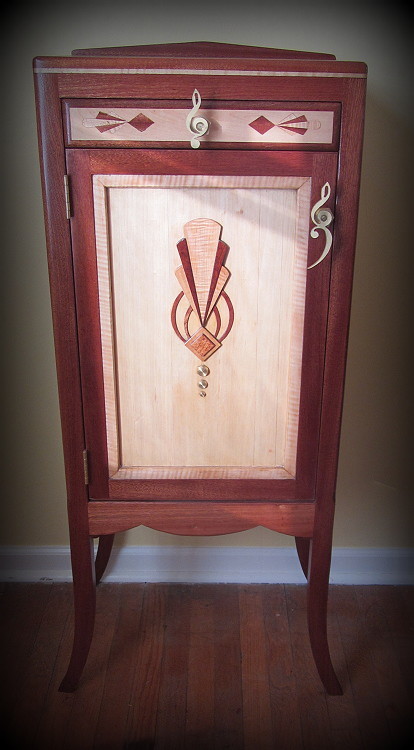 A comprehensive article on Clefs and Notation can be found at the link below
https://en.wikipedia.org/wiki/Clef#Bass_clef